#Club75 #Steem-Tavelers|| Feel the pleasure of coffee directly in the coffee garden
Good evening members of the #Steem-Travelers community wish you all well.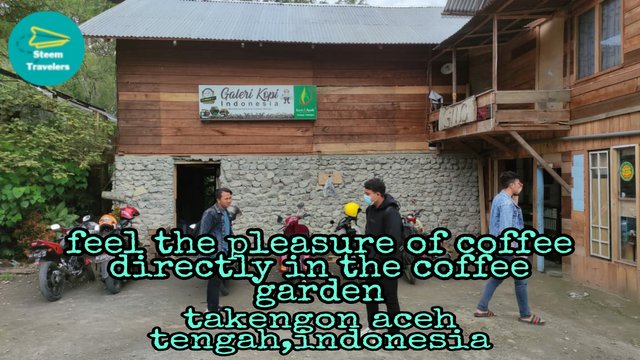 Location
GALERI KOPI INDONESIA is a coffee garden that has been converted into a special cafe to enjoy a cup of coffee with the feel of a real coffee garden, the location of the place is in Takegon, central aceh, Indonesia friends
#Steem-Travelers
can see for yourself the location because I have put a link for the location of this place In my opinion, this GALERI KOPI INDONESIA is a very unique place, because here you can enjoy drinking coffee directly in the middle of a coffee plantation. This place is not far from Takegon city about 15 minutes by car. You can also use google maps if you want to go to this place, it's quite easy to find the location of this place and the road conditions are very good.
| | |
| --- | --- |
| | |
| | |
| --- | --- |
| | |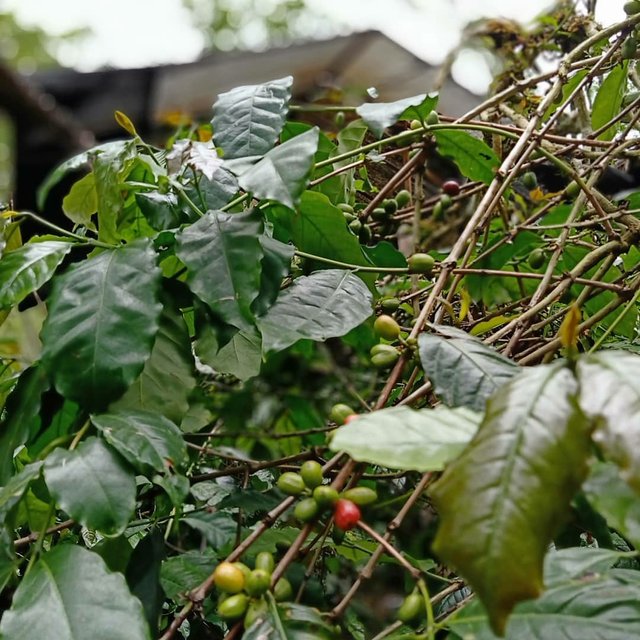 What is very interesting about this place is that we will actually see a coffee field that has been converted into a cafe, a creative idea from local young people who dare to innovate and succeeded in creating a cafe with the theme of enjoying a cup of coffee in the middle of a coffee field, here you will see various kinds of coffee trees which later the coffee beans from these trees will become coffee beans that are ready to be enjoyed and of course before drinking these coffee beans will be processed in such a way so that these coffee beans do not lose their taste and will make the taste of the coffee more delicious. delicious and delicious when enjoyed, here we can choose what coffee beans we will drink, here there are many choices of coffee beans and some even ordered from abroad, because we know every country has a different climate, not all of these coffee trees can live in tropical climates.
| | |
| --- | --- |
| | |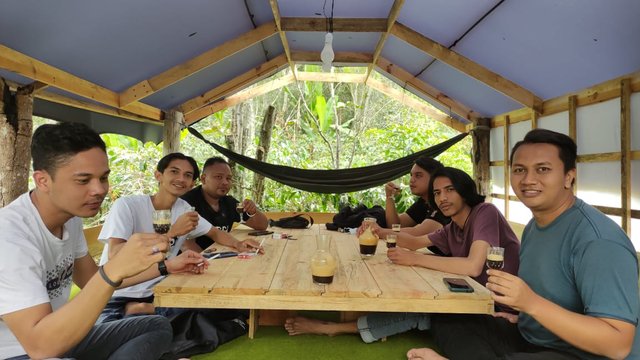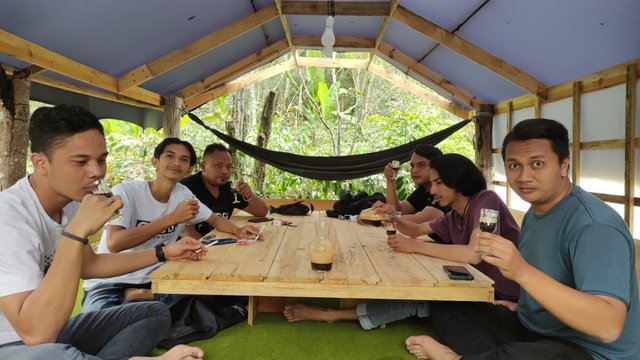 After ordering coffee we immediately relax in one of the halls that are certainly very comfortable to be in this hall of course surrounded by a lot of coffee trees this is more value than this place, and this is the attraction of this place for visitors who want to feel a different sensation when enjoying a glass of coffee, and in this place there is also a place to buy cigars, as a connoisseur of cigars you can come to this place to enjoy cigars and coffee directly in the coffee field,This place becomes one of the choices of young people to hang out with their best friends, especially at night this place will be very crowded.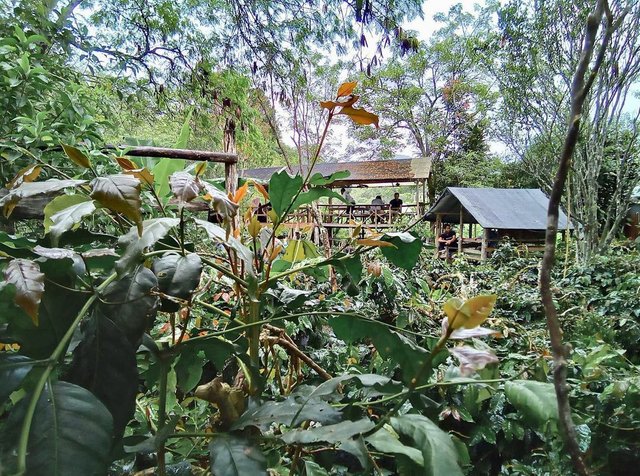 This was my first experience to this place, and I am very happy with our decision to visit this place, and for the taste of coffee here is not playing, after a few days in takengon only here that the taste of coffee is very good and also very good, I highly recommend to friends who want to vacation to takengon do not forget to stop at this place. This place can be visited with family and also with friends, because in this place also provides a lot of food menu,it doesn't feel like we're hanging out here for almost half a day, we arrived at this place at 12.15 pm and didn't feel it when we saw the clock showing 17.45 pm and we decided to return to the inn.
I apologize profusely if there was an error in the writing of the words above, thank you for visiting my blog.
---
---
cc:
Warm regards from me @farady08