#club5050 #Steem-travelers || Visiting pria laot waterfall sabang
Good evening the members of #Steem-Traveler all of them, may be given good health to do their activities.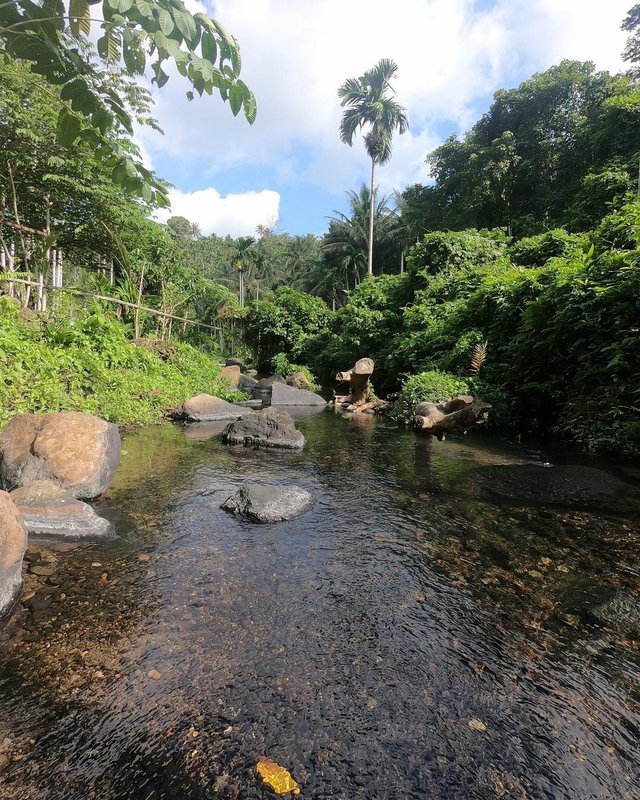 Location
On the island of weh sabang there is also a waterfall whose condition until now is still really still beautiful, and this place is still one road with a monument zero kilometer sabang, if you go to the monument zero kilometers surely you will miss this place.it only takes a few minutes to get to this place.one of the tourist destinations that you must try when visiting sabang.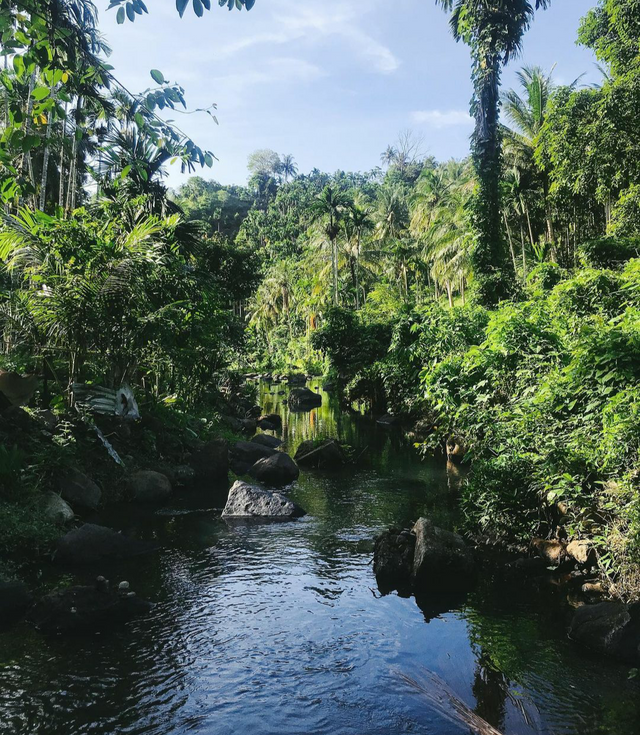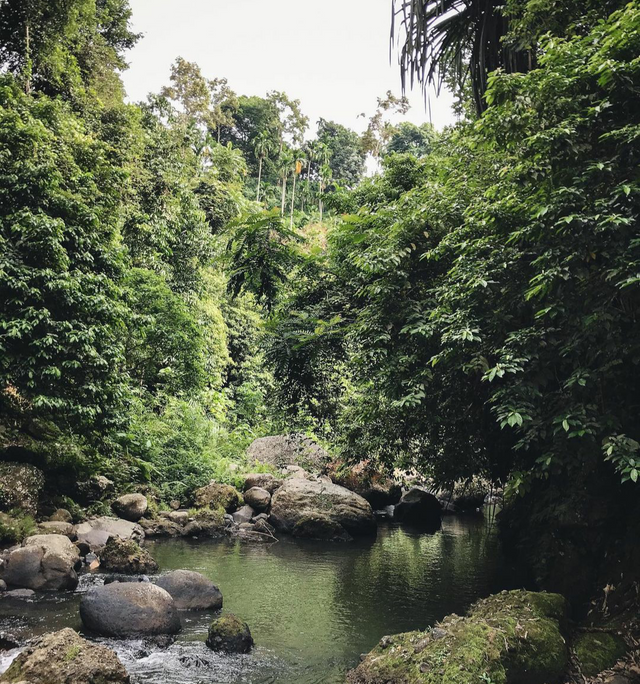 For road access to this place has been made a path with cement so you can easily walk, but not all trails in cement there are some points we have to go through a large stone but this stone is not slippery, so it is very safe to pass you will not slip on the border of this stone stone, friends can see for yourself the situation around this river is still beautiful and very beautiful here the surrounding conditions are very humid. and of course the temperature is very cool, almost those who come to this place will come to this place, because access is easy and also safe.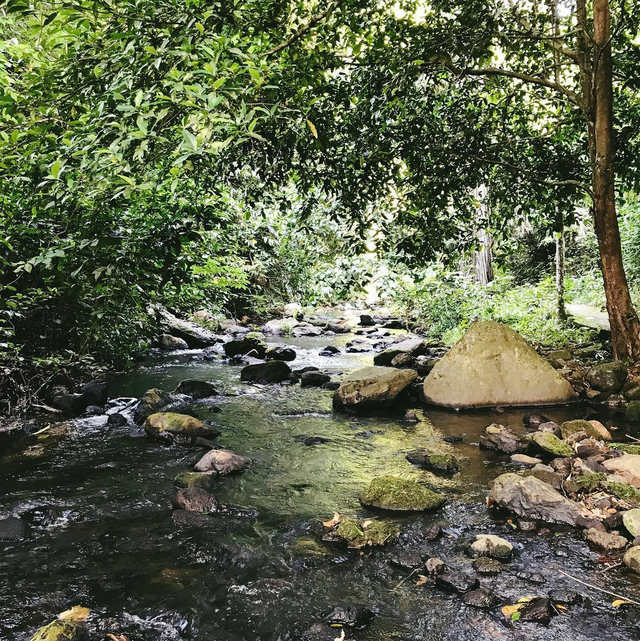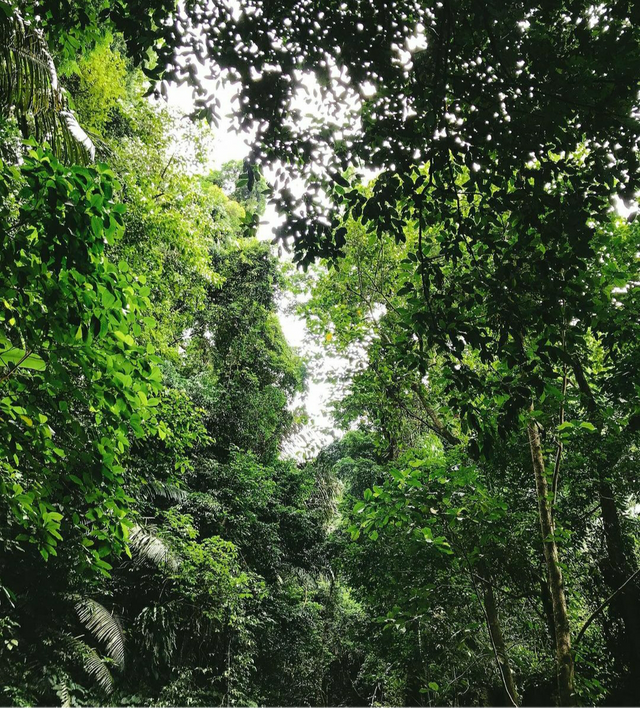 When walking on the riverbank with this condition your eyes will always be amazed by the situation around this river, the sound of the clatter of flowing water and also very green trees will bring positive energy to you that you really need to deal with the stress of the effects of your work.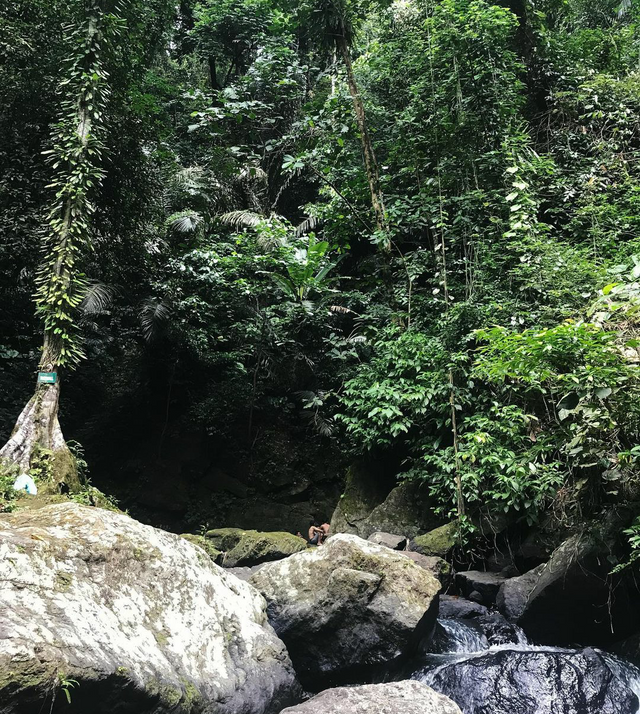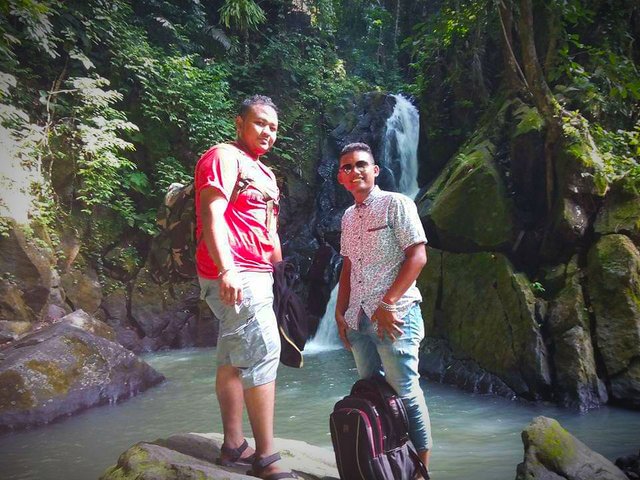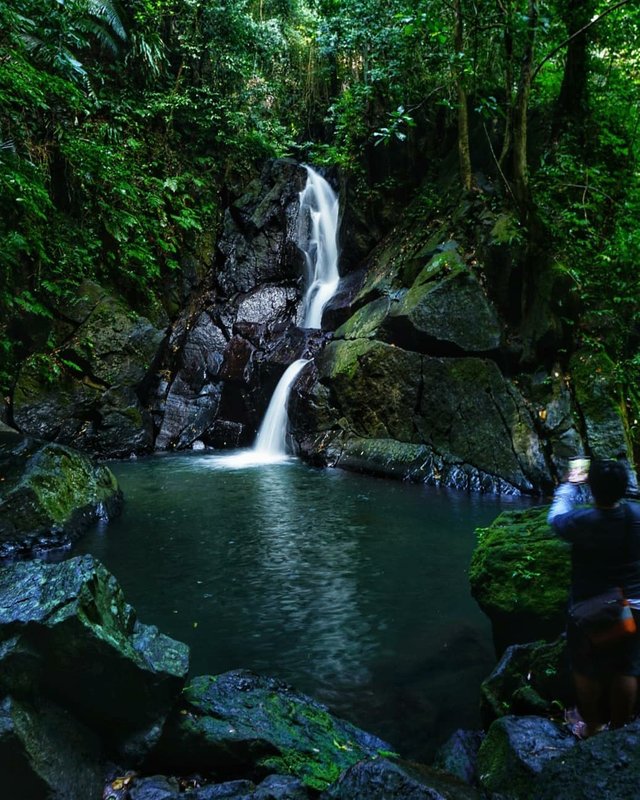 After going through the trail we all got to the waterfall we somewhat long got here because we were on the road walking a bit slowly because we wanted to enjoy the state of the forest around this river, and we several times had met people who were one boat in the harbor, and greeted each other and also chatted lightly for pleasantries to look not arrogant, After arriving at this waterfall we all immediately found a place on a large rock to store some bags that we did bring karen planning to stay in iboeh, some friends there are swimming, I myself can not swim so just enjoy by looking and going around just want to see every corner of this waterfall.
I apologize profusely if there was an error in the writing of the words above, thank you for visiting my blog.
---
---
cc:
Thank you to admins and moderators who always support us members of the #Steem-Travelers community to be good stemians.
Warm regards from me @farady08