My Bitcoin Prediction for Next Week
This is my thinking process in order to get a nice trade next week in Bitcoin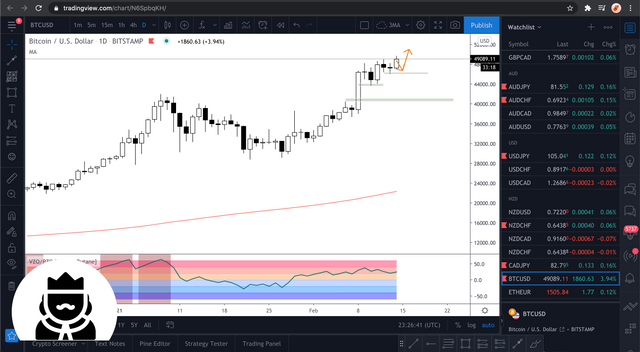 In this graph (D1) we can see that we closed the week with a nice push from the bull side making a new high.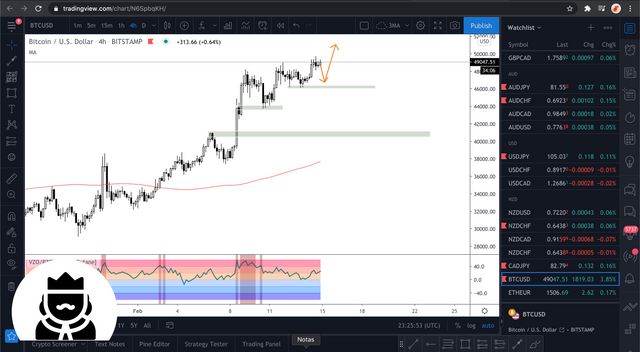 Going a bit deeper in the time frame (H4) we can see that the price has made a nice structure around 46k and how the bulls were in control since Tuesday.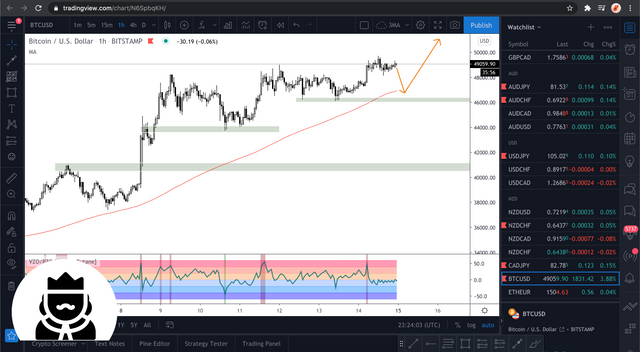 Finally in H1 will be looking for some retracement before trying to go long. Even though we already now that bulls are in control and that we will probably make a new ATH next week i would like to wait a bit, don't get FOMO and take a good entry.
What do you think that's going to happen?