Here are 6 websites to learn new languages for free online
In the modern era, learning languages has become more than necessary in order to fulfill your dreams and aspirations. With the increasing desire of young people to study abroad and travel with the aim of work or tourism, the need to learn languages increased. The job market also forces you to learn languages. This increases your chances of getting a job with a large company or getting promoted in your job. Companies compete in the global economy. This results in interaction with other cultures. This means that these companies need employees who are able to communicate efficiently with foreigners. Examples of these companies include travel, education, government, research, and communication companies.
Often students, staff, and youth also do not have the time to go to language learning centers. Or they do not have enough expenses to cover the expenses of language courses, so they resort to learning it via the Internet. Many websites offer free services. Through intensive training courses in multiple languages, including French, English, German, Portuguese, Korean, Turkish and others. In this article, we present to you a list of the 6 best websites to learn new languages ​​that offer free language lessons.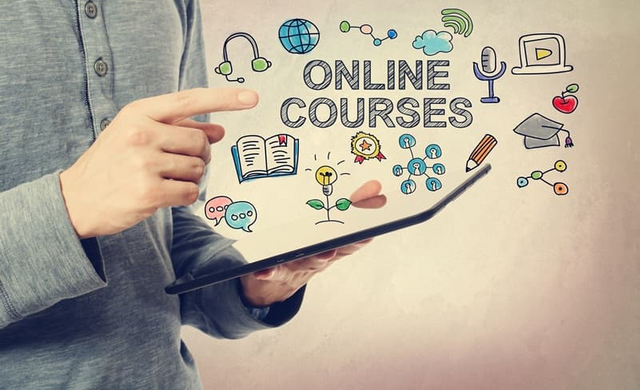 1. Duolingo website
The site is easy to use. A fun way to learn any language of the world. The site's team has succeeded in making this the preferred platform for those interested in learning languages. The site offers English, French, German, Portuguese, and Italian language courses. In addition to many other languages. The site has special versions for smartphones.
2. bonjourdefrance site
This site is a resource for learning French. It includes a variety of lessons and exercises to practice what you have learned. If you are a beginner in learning the language, you can resort to it. You can also take a placement test on the site before learning begins. The site offers grammar and lyrics. Good French phrases and simplified presentation.
3. Lingq site
The most unique thing about Lingq is that it is not just a site for learning English. There are over 12 languages ​​available that you can learn on the site. The second feature relates to the way it teaches. Steve Kaufman, founder of the site, confirms that he has mastered 10 languages ​​the way Lingq offers.
The user registers and selects the language he wants to learn and chooses the level (beginner - intermediate or advanced), after which the lessons start. The site, like other sites for learning new languages, relies on the idea of ​​a word bank. The words you take up in your lessons for the first time will be colored in blue, and after you get to know them you will be colored in the next lessons in white. If the word is difficult, you can color it yellow so that you can focus on it in the next lessons until you master it. And you remove it from the list yourself.
The idea of ​​the site is based on learning through repeated listening. You can download the lessons on your mobile phone in MP3 format. You can also download the appropriate website application with your smartphone operating system.
4. Busuu website
Another important site for learning languages. It has a large number of users and speakers that you can interact with via chat. This makes the learning process fast and more productive. Busuu covers the four basic pillars of language learning: reading, writing, listening and speaking.
5. Learnfrenchlab website
The site is a good resource for novice individuals. And who have a background in the French language (intermediate level). As it helps them to support the information they have gained through practicing exercises and exercises that pose different problems. It is also ideal for French language professionals as it helps them improve their skills.
6. lepointdufle website
This site is suitable for teachers and learners as it offers plans and ideas for activities that will help you practice what you have been doing. It offers you online tutors to keep track of what you have practiced day in and day out. It enables you to review what you have studied over and over and get acquainted with more new resources.
Special thanks to
@booming01
@booming02
@booming03
@booming04
Because your support for us is the key for me to continue developing and continuing forward