İstanbul Hatırası
İstanbul'u sever misiniz? İstanbul'a daha önce gittiniz mi? Beni İstanbul'un güzelliğinden çok tarihi ilgimi çekiyor. Bu geçtiğimiz sokaklardan belki de milyonlarca insan geçti ve hatta padişahlar, krallar, aslanlar, kaplanlar, filler geçti kim bilebilir ki :) Bu önemli sokaklardan geçerken hep bunları düşünüyorum. Siz İstanbul'da gezerken neyi düşünüyorsunuz?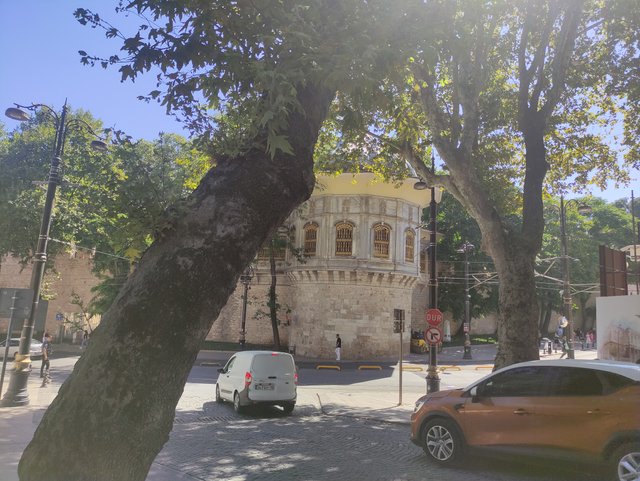 Do you like Istanbul? Have you been to Istanbul before? I am more interested in the history of Istanbul than the beauty of Istanbul. Maybe millions of people passed through these streets we passed, and even sultans, kings, lions, tigers, elephants, who knows :) I always think about these while passing through these important streets. What do you think about while visiting Istanbul?
Burası Osmanlı devletinin bilinen ilk sadrazam binasının meşhur sadrazam kapısının bulunduğu cadde. Yakından çekmedim kadraja sığmıyordu.