Guide To The Membership Verification Process In The CCS Community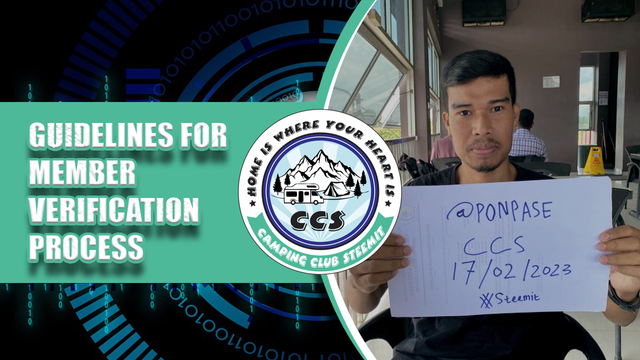 50% this post donate to @steemforsdgs
Hello CCS, I hope you are always in good health and blessed. Glad to be back sharing posts with you.
Previously, allow me to introduce myself, I am @ponpase, the new MOD for the Camping Club Steemit (CCS) community. I and the founder of the CCS community plan to grow this community to be stronger and bigger.
This post is about a guide to the membership verification process in the CCS community. We follow Steemit standard community guidelines for the membership verification process.Our community complies and fully submits to the Steemit community guidelines to avoid abuse on the CCS community page, this home we love.
Abuse prevention will be our initial focus in developing this community. We realize, that there is zero tolerance for abuse. Identify abuse that we must prevent on CCS community pages such as farming activity, plagiarism, copyright infringement and other categories of abuse.
To make this community stronger and bigger, we invite all members to participate in the verification process. We will work together to prevent abuse and need your cooperation and support.
Your activity and contribution on the CCS community page will be a benchmark in achieving the success of developing this community. We hope that each member of our community can work together in increasing engagement and working cooperatively in bringing progress.
We are working on building a mission so that our beloved community gets the attention of the Steemit curatorial team, so that it will bring more value to the content that is shared on the community page.
Our team is committed to advancing the community and supporting contributors in the community. Including providing guidelines for improving the quality of content shared, so that the value you receive will be proportional to your work on the platform.
As a community that has more than +399 K SP resources, we strive to be a community that is fair, safe, honest and transparent. Therefore, we invite all our members to carry out the membership verification process!

How to do verification?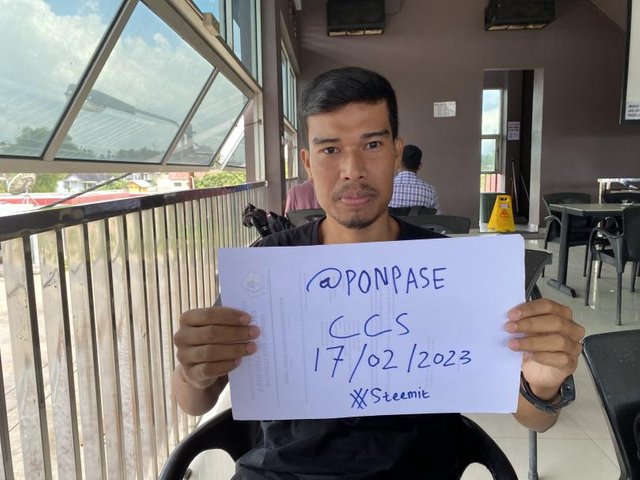 Upload your selfie photo holding a piece of paper with the name of your steemit ID, the inscription CCS, the date of the verification process and the inscription #Steemit, see the sample photo above!
Photo verification can be uploaded in the comments of this post.

What are the benefits of doing verification?
Get verified membership status on the CCS community page.
Getting tagged label "Member".
Become a priority access member for curation support.

How to get curation support from the Steemit curator team?
To get support from curator team, share quality posts.
Share #steemexclusive posts, namely posts that are posted exclusively on Steemit and have never been published on other platforms.
Join as a club status with a minimum of being in #club5050, by allocating 50% of the STEEM/SBD rewards received every month for power up.
Thus this guide post, I hope this post can provide information and education for all of you. Thank you for being a loyal contributor to this community page we love.


Hello, I invite you to support this charity program. Please support for @steemforsdgs in whatever amount you want. Use the #steemforsdgs-turkey tag in the first 1 to 4 tags. Your support means a lot to them.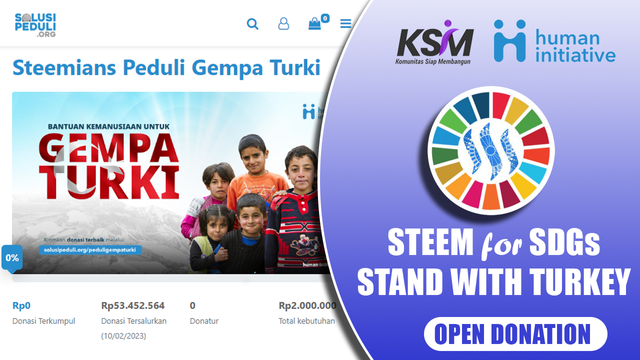 If you have any questions about this, contact us on Discord
https://discord.gg/GMjrB7wTgN
---
Community leaders
@hive-109690 CCS Owner
@visionaer3003 CCS Admin
@ponpase CCS MOD
@campingclub CCS MOD

I also invite you to support the witnesses who focus on community development, they are @bangla.witness @visionaer3003 @pennsif.witness. Please review and vote for them as witness !




Via steemit wallet https://steemitwallet.com/~witnesses

Via steemworld https://steemworld.org/witnesses?login

Vote for @bangla.witness via steem connect https://steemlogin.com/sign/account-witness-vote?witness=bangla.witness&approve=1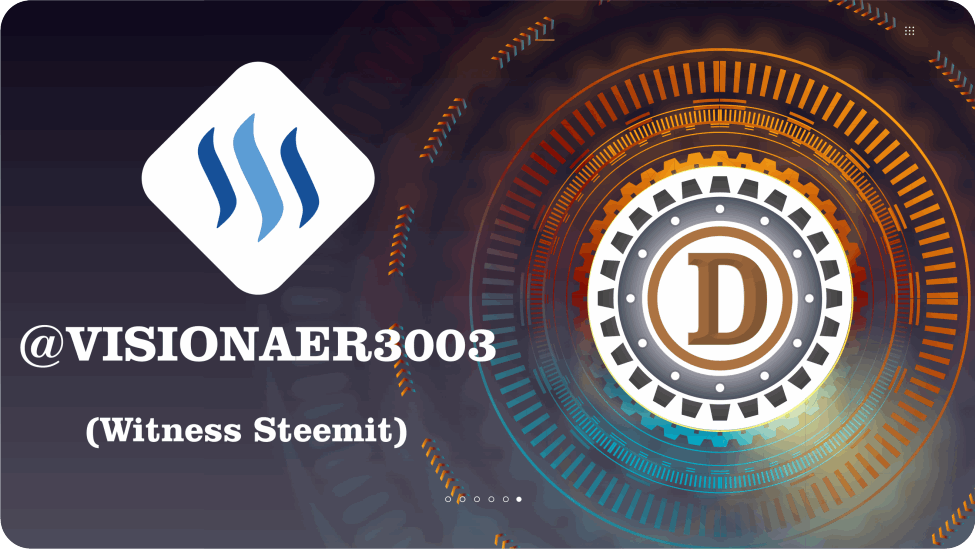 Vote for @visionaer3003 https://steemlogin.com/sign/account-witness-vote?witness=visionaer3003&approve=1

Best regard,

With that in mind, happy blogging

Home is where your heart is !❤️