My Weekly Report as Steem4Bloggers Admin | Helping Steemians
---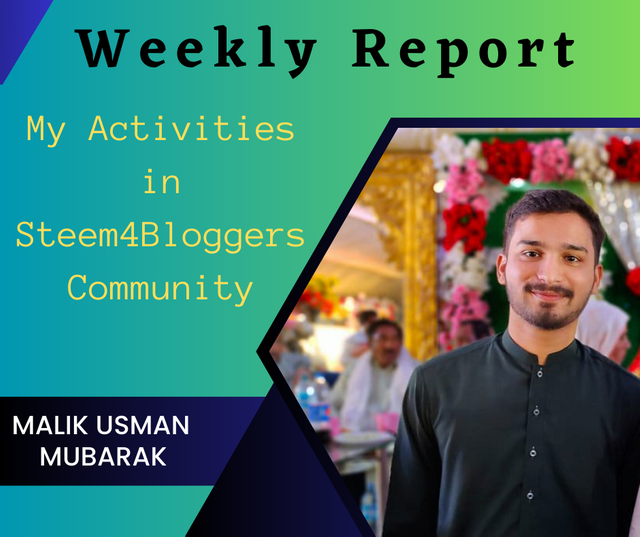 Made with Canva
---
Hello Steemians,
I am Malik Usman Mubarak, admin of the Steem4Bloggers community. Today I'm here to share my weekly report on my activities this week in the Steem4Bloggers community. So let's begin.
---
This week contest
---
This week I held a contest where I asked Steemians to power up their Steem into Steem power as much as possible. This contest is still open for 5 hours; below is the link. I will share the results soon.
---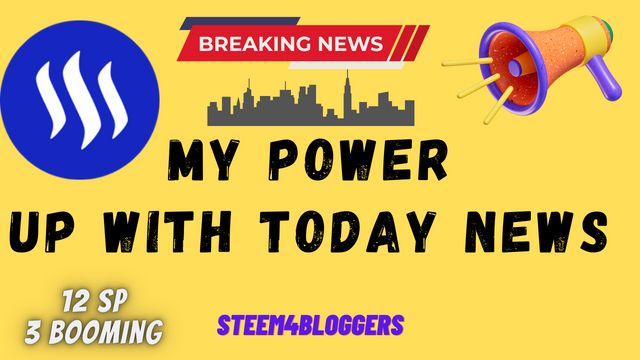 Contest | My Power Up with today's News | 12 Sp + Booming reward
I also asked them to share the latest news with that power up. It was an interesting competition, and so far, around five participants have participated in it.
---
Checking posts
---
This week I noticed that many users in the Steem4Bloggers community did not set the titles of their diary games correctly. As it was not my duty day, I always try to tell users the right things, which can enhance the blogging experience of bloggers. So I guided them in setting their titles in a good way. Below are some screenshots.
There were some new users who are now active, but the problem was that they were using the wrong tags, so I guided them to put the correct tags so that they could get support from smaller curators. I also gave my contact number to new steemians so that they could get my help directly. Below are some screenshots.
---
Guiding users through the Discord application
---
This week when I was visiting SEC posts, I noticed that a user named @prabin09 from India needs guidance as his markdown style needs to be improved. I commented below his post and gave him my discrod contact, so I could help him out.
---
---
Today he contacted me on my Discord, and I told him about some good markdowns like red text and tables. He really appreciated my help. I hope I will continue to do my duty to help newcomers. In the above screenshots, you can seen.
---
Conclusion
---
It was my busy week, but I tried my best to help steemians from all over the world, not just in the Steem4Bloggers community. I reviewed a total of 10 to 12 posts. I am also working to make my community plagiarism- or bot-free. This week, I did not find any plagiarized content, but I will try my best to catch out bad content creators. So these are all my activities that I have done this week.
---
Best Regards,
@malikusman1