Steemit Engagement Challenge | S4W4 | All About Your Blogging Devices | can't imagine life with smartphone|
Hello, the wonderful community around the globe. Hope you are enjoying this season 4 of the crypto academy. Today I am writing an engagement task set by the Steem4Bloggers community which is about Blogging Devices. Let's begin :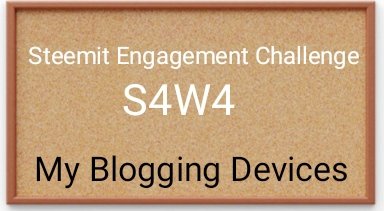 Share with us the company and model of your mobile phone including the price and how long you have been using this mobile phone.

Mobile phones have become a necessity these days. I change my mobile phone every year. I am holding my mobile for about 10 years now and I have changed about 7-8 mobile brands. Currently, I use a mobile phone from a Chinese company named Xiaomi and the model is 11i. You can see this in the screenshot below.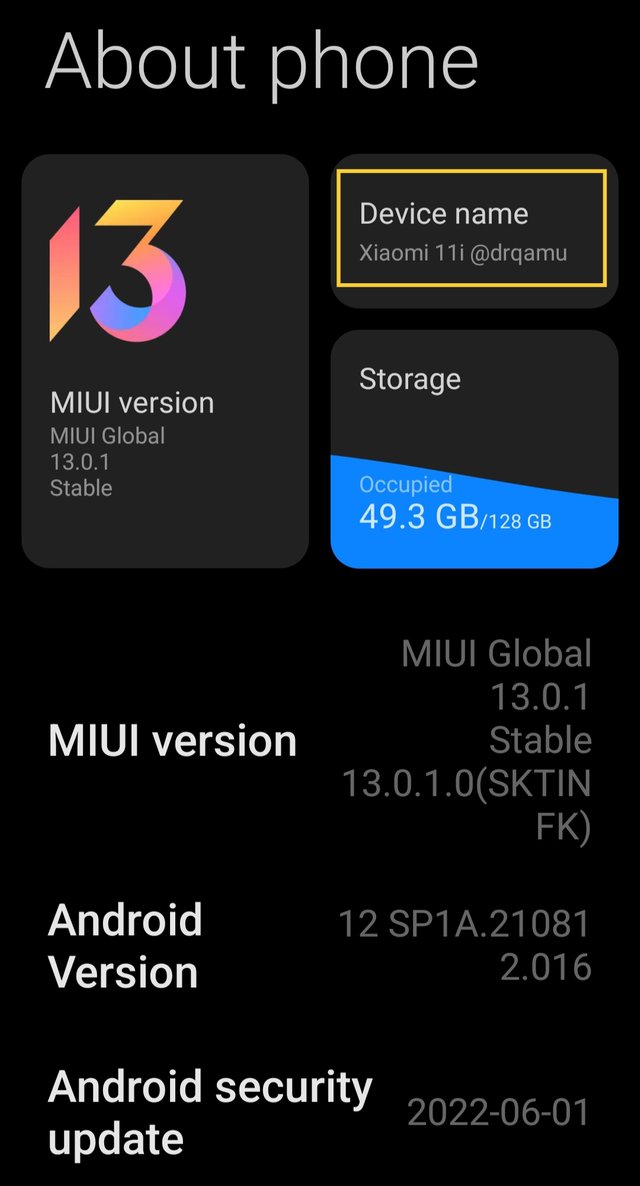 I got this phone about 4 months ago and at that time it cost me 29 000 Indian rupees (INR). In USD it equals 360USD and in Steem it equals 1600 Steem.
As for my experience of using mobile phones is concerned, I am satisfied with Xiaomi mobiles as I have been using their different models for about 5-6 years now. They are very durable and perform smoothly.

Are you satisfied with the working system of this mobile phone or do you want to change it? Share your preferred device with us.

The operating system of my mobile phone is ANDROID. Its version is 12 SA1A.2.2 It has RAM of 8GB and ROM of 128 GB. Its pthe primary camera is 108 MPs.
Before purchasing any mobile phone one must keep his needs in view or the purpose of using a mobile phone must be anticipated beforehand. For example, if photography is the main aim of a customer then he should focus on the camera. While purchasing this phone my motive was its processor and battery because I use Mobile Phone for 4- 5 hours day.
It has a Li-Po battery of 5150 mah capacity and it supports fast charging. It takes about half hour to fully charge the battery. It has an octa-core Mediatek processor with 920 demnisity.
So the Conclusion remarks would be that I am satisfied with the working of this phone in every aspect. However , if i had to upgrade then i would go for IOS operating system phones .

Which device do you use for blogging on Steemit? A computer or a mobile phone or both? Please share with us.

I use my mobile phone exclusively for blogging on Steemit. In addition, I also use my IPad whenever needed.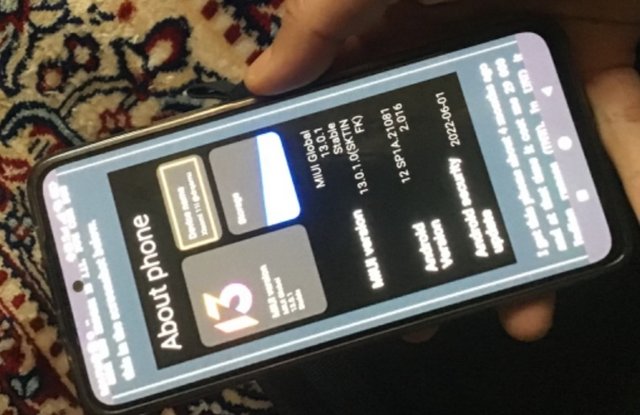 My phone on which I am writing the current task about my devices
For routine blogging on Steemit mobile phone does suffice for me. Whenever charts are needed in a post, I used my IPad. Occasionally I use a laptop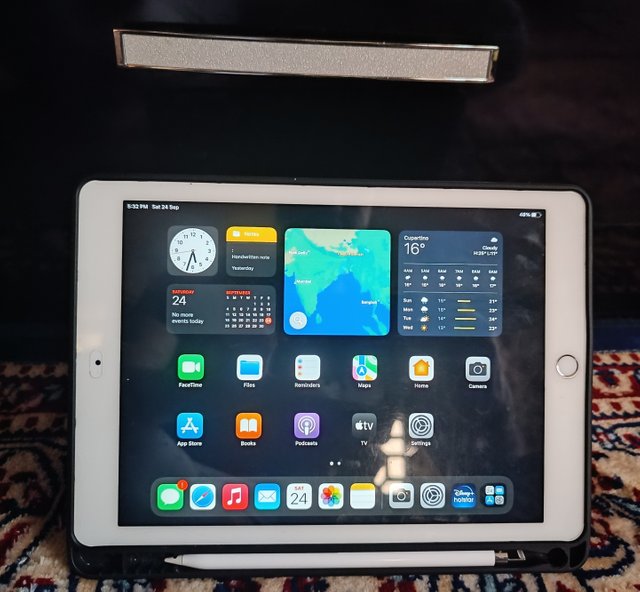 My Ipad which is hard by me occasionally for charts

How many telecommunication service providers (Sim Networks) are present in your country? Which of this providersest for connectingto the internet using your device?

There are approximately 20 mobile sim operators (telecommunication) in India. Of these 20 service providers, 5-6 operators are there in our state. There is only one network service provided by the government and that goes by the name of Bharat Sanchar Nigam Limited (BSNL). However, it is pertinent to mention that BENL is not a good service provider I have kept it as an accessory sim
The main aim card that I use on my mobile phone for calling as well as the internet is JIO. Jio is the top service provider in our country. Although it has been in limelight for about 7-8 years now.

What is the importance of your mobile phone in your daily life activities?

The mobile phone is very crucial for my day-to-day activities.
In general, mobile phones are used to call family friends and relatives etc

Besides calling, all official orders are shared via WhatsApp these days that's easy to use on a mobile phone.

In addition to the above, all banking apps are stored on phones and operated easily on mobile.

Browsing of internet for educational or recreational purposes is much easier to perform on phone than on a laptop.

In addition, mobile apps have replaced some gadgets like clocks, calculators and Google maps etc .
Thanks