Steemit Engagement Challenge| S4W4| All about Your Blogging Devices by @alihussain07 #burnsteem25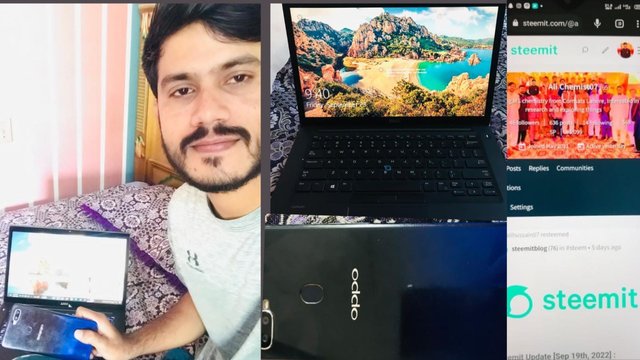 Introduction to Steemit Engagement Challenge
Hello 👋 and greetings to all of you. Welcome to this post . We are into the 5h day of this Steemit Engagement Challenge S4w4. This journey is going so well and also best for the steemit to be more and more effective platform to participate as well as to gain knowledge about different part of World. Today I am going to write the post about **All about blogging devices** that I use. Here I will talk about the my mobile laptop and also about different telecommunications network that provides the internet and also about the importance of mobile phone in our daily life activities.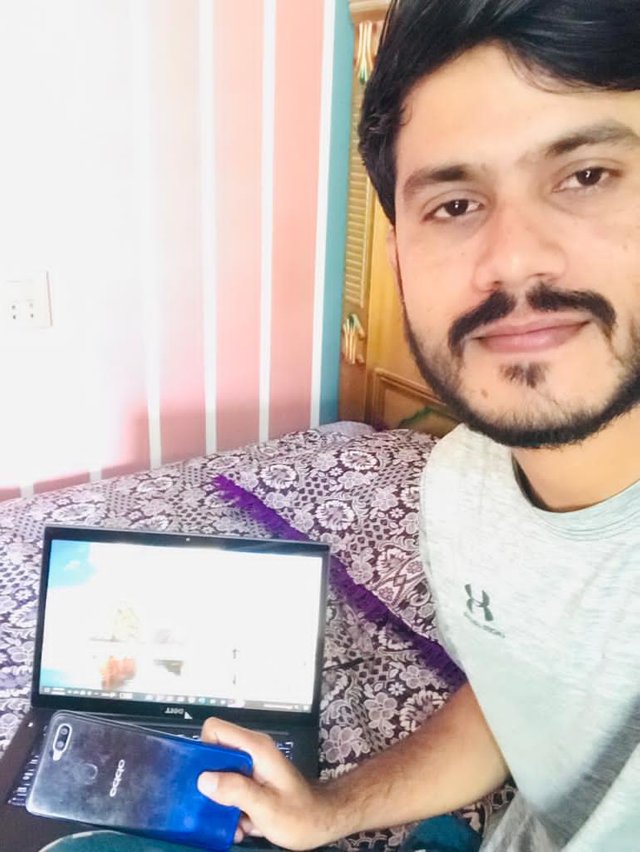 Share with us the company and model of your mobile phone including the price and how long you have been using this mobile phone
Mobile phones have become the integral part of our life. Different companies that are working in Pakistan the all have good phones of good specification. It depends upon the person who uses the phone that which type of specification he likes the most. So the selection of mobile phone company the properties and specification that the company owns. Some mobile phone companies are very costly sell their mobile but some have good specification with a moderate price.
There are some mobile phones are really known for their camera result some are due to their battery timing some familiar due to gaming specifications. There are different mobile phone companies that are working in Pakistan these includes.
Oppo
Vivo
Samsung
Iphone
Techno
Realme
Xiaomi Redmi
So these are some familiar mobile phone companies that are mostly demanded in Pakistan. As far as My mobile phone company is concern I am using the mobile of oppo mobile phone company and its model is of F series known as Oppo F9.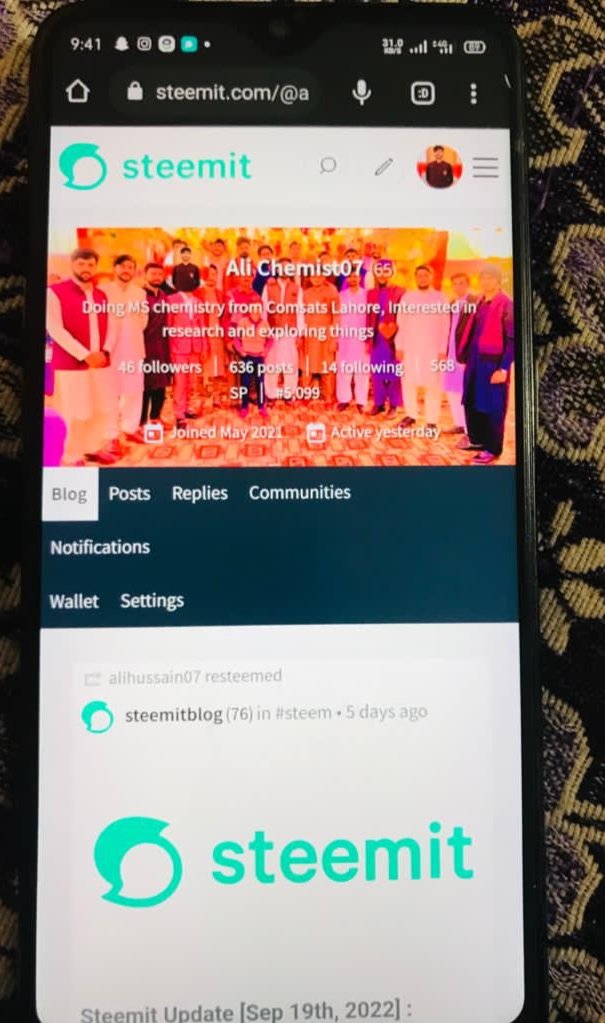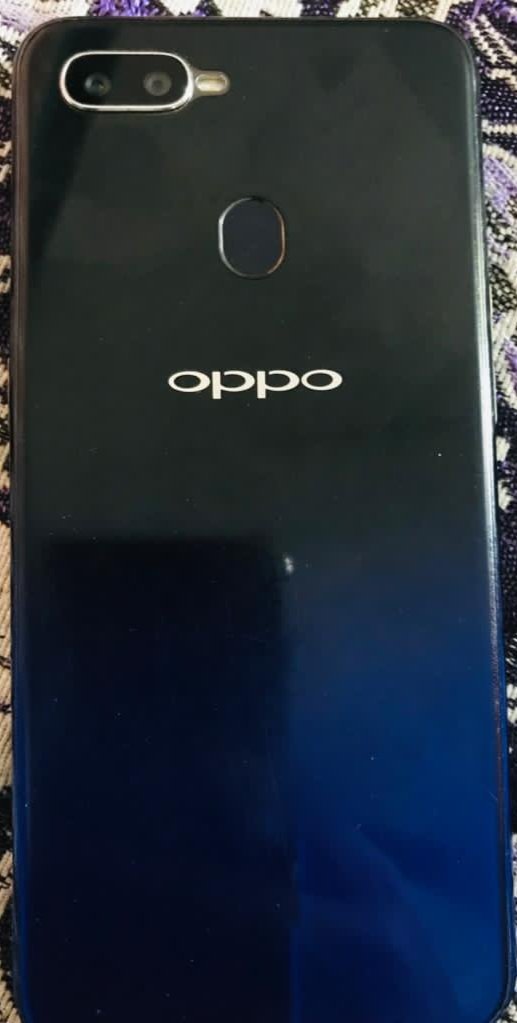 Front view
Back view
| List of Specification | Properties |
| --- | --- |
| Company | Oppo |
| Model | F9 |
| RAM | 4 GB |
| ROM | 64 GB |
| Front Camera | 25MP |
| Back camera | 16MP |
| Processor | Octa-core |
| Battery | 3500mAh |
| Display | 6.3 inches |
| Resolution | 1080 * 2340 pixel |
If I talk about the price of the this mobile this phone is almost 3 year old so now the new phone is unavailable when I bought this mobile phone its price was 45 thousand and I bought this mobile from.my friend and its price was 25 k at that time because it was used by him for sometime. I am using this mobile phone when I was doing graduation almost 2 years ago . I bought this mobile in 2020 and now its 2022 so almost this phone is 2 years old.
Are you satisfied with the Working system of this mobile phone or you want to change it? Share your preferred Device with us
The satisfaction level of the person upon its mobile is depends upon working capacity and mostly speed of the mobile. With the passage of time the working capacity of mobile decrease and also its battery timing and health also effect due to excessive usage. When I bought this mobile it was wonderful.its camera result was very good , its battery timing was also very good. But with the passage of time now its almost w year old so its features are now a little bit less working fast as compared to the time when I bought this one.
Although still I am satisfied with its performance but as now the burden of the worl increase and this requires more RAM as well as more memory to cope with the burden of today's work. So that is why now I want to change my mobile phone and I wil buy the mobile phone of Xiaomi Redmi note 10 which I like the most. The reason is that its is RAM and ROM is also more than this phone and also its speed and battery is also good. So that is why I will buy that mobile in very near future.
Which device do you ise for blogging on Steemit? A computer or a laptop, mobile phone or both? Please share with us
When it comes to the using of device for the blogging on steemit I prefer to use both laptop and my Oppo mobile phone for making article on steemit platform. In the start I was using mobile phone for blogging because I did not have laptop at that time. But now I use mobile phone as well as laptop for blogging. I used mobile phone for typing and laptop for listening and gaining some knowledge and to see the post and to comment on others post.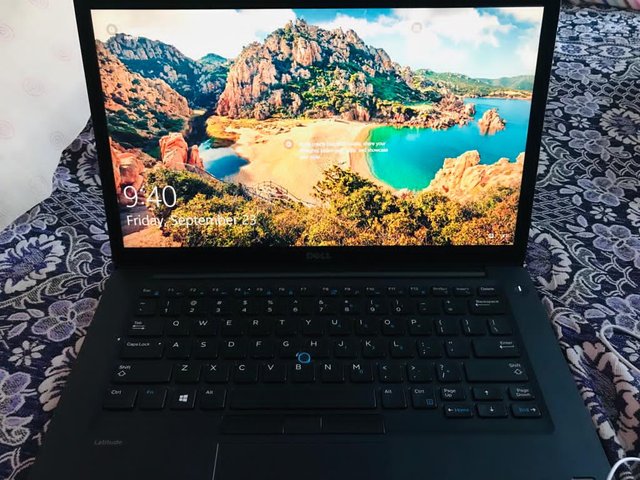 Open view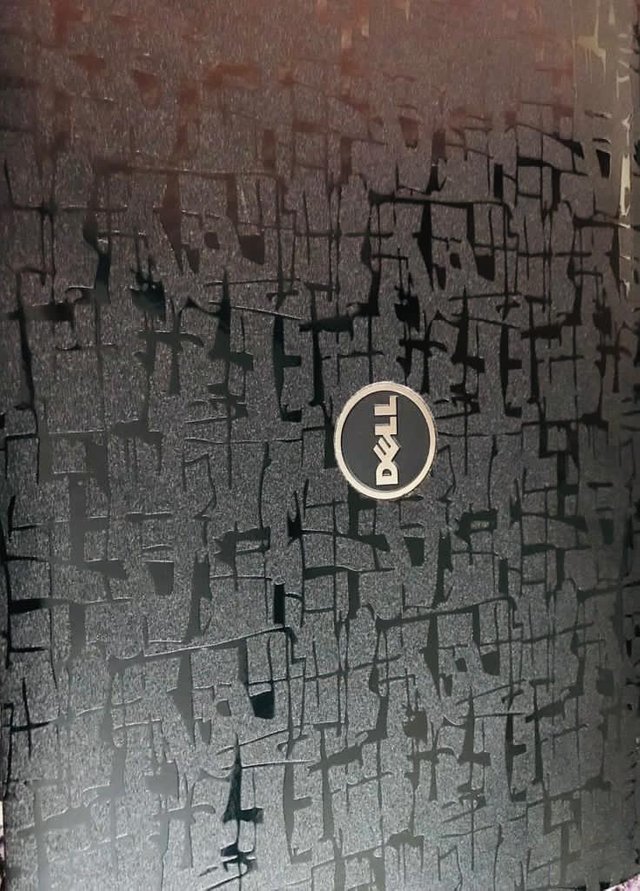 Close view
Here upward you can see my laptop picture. Its made by Dell company. The reason for buying this company laptop was that it is almost faster than others laptop . Its battery timing is also good and good for using other software that re needed to make cover image for the post in steemit such as canva, PowerPoint, etc. So in short I use both mobile phone and laptop 💻 for blogging in steemit.
| List | Specifications |
| --- | --- |
| Company | Dell |
| Model | Latitude 7480 |
| ROM | 256 SSD |
| RAM | 8 GB |
| Processor | intel core i5 |
| Screen | Touch LED |
| Graphics card | 1GB |
| Window | 10 64 bit |
| Battery timing | 3 hours |
How many many telecommunication service provider are present at your country? Which of this providers is best in connecting to the internet using your device.?
There are many telecommunications service provider that provides the internet connection to our blogging devices. Some of them provide through wifi connection and some companies through sim data connection. The mobile companies that provides internet through mobile data connection includes
Jazz/warid
Telenor
Zong
Ufone
The companies that provides internet connection through wifi connection includes
PTCL
Fiberlink
optix
broadband
Then If we talk about the best internet connection forward by the same network company then it is different in different areas. For example if I talk about my hometown then the best Internet connection provided by the company is known as zong and then jazz company while the lowest services provide by the Telenor company. But if I talk about my hostel life where zong is the best Internet because there is no appreciable signal provide by their company at that place. While the best internet through Wi-Fi connection is provided by fibre link which is the fastest and best source of internet.
Importance of mobile phone in your daily life
When it comes to the importance of mobile phone in our life mobile phone has a lot of your importance in our life because it is used in almost in every activities that connected to Internet mobile phone communicate with others people everywhere where we have to search out something about the word about education or anything else related to technology we have to use the mobile phone.
As I live away from my home so we the album by phone I connect to my parents through communication and talking with them from mobile phone so mobile phone also connect your friends family with each other . Do they never I have to set something about my research work I use my mobile phone for searching. As I mentioned above that during blogging on this platform
I also use my mobile phone and for the trading on binnance platform I also use my mobile phone so in short every activity that I do in my day routine life it uses the mobile phone. If I have to watch movies drama or different players I also use my mobile phone because due to weakness of eyesight using laptops most of my time because it's UV rays are so harmful for my eyes.
I would like to invite @crytoloover @malikusman1 @rafk to take part in the contest