Baskets made of jute sacks | by @sadia7 | 15% rewards to @crearte
Hello friends how are you all hope you are well Today I will share with you a beautiful wall hanging made of cardboard and jute sacks. I shared with you how I made this wall hanging. I hope you all like it very much.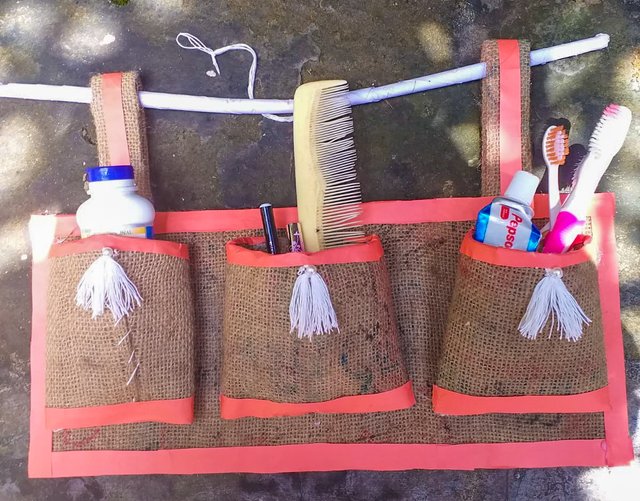 Ingredients :
• Jute sacks
• Bottle
• Needle
• Yarn
• Gum
• Scissors
• Color paper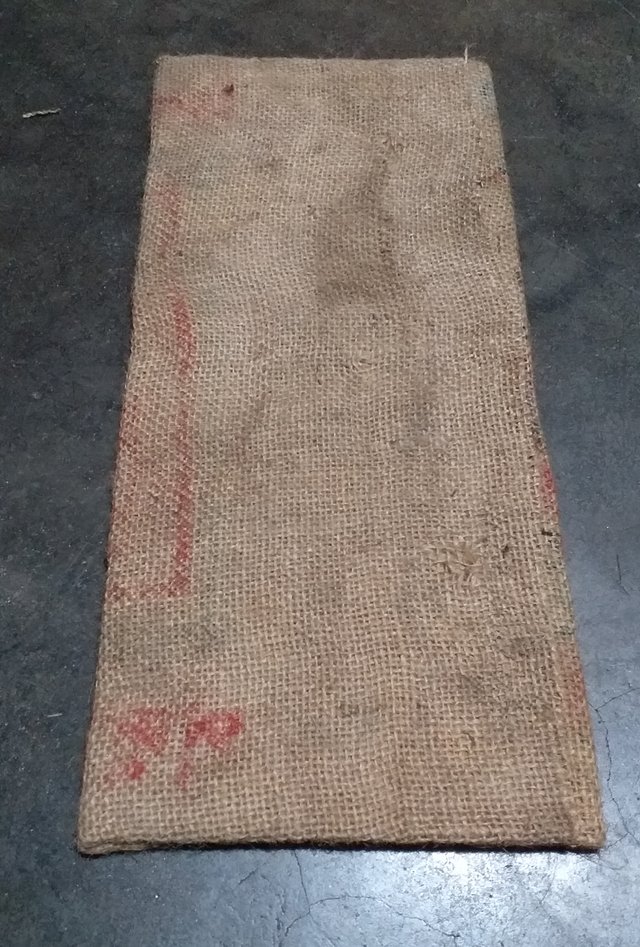 How to make :
First I picked up a cardboard. Then I wrapped it with jute sack on cardboard. Then I took a bottle. Then I cut the bottle with scissors along the middle.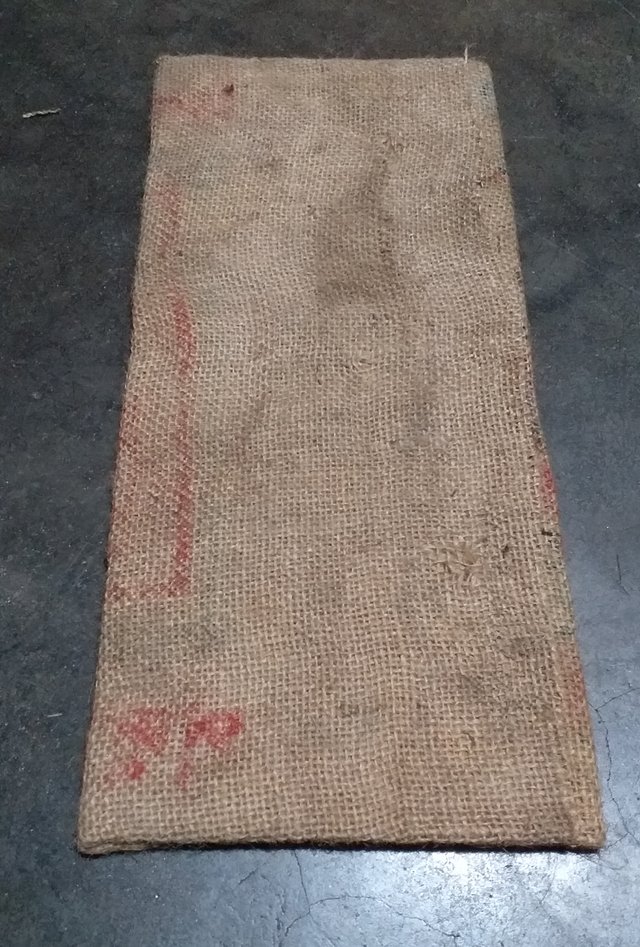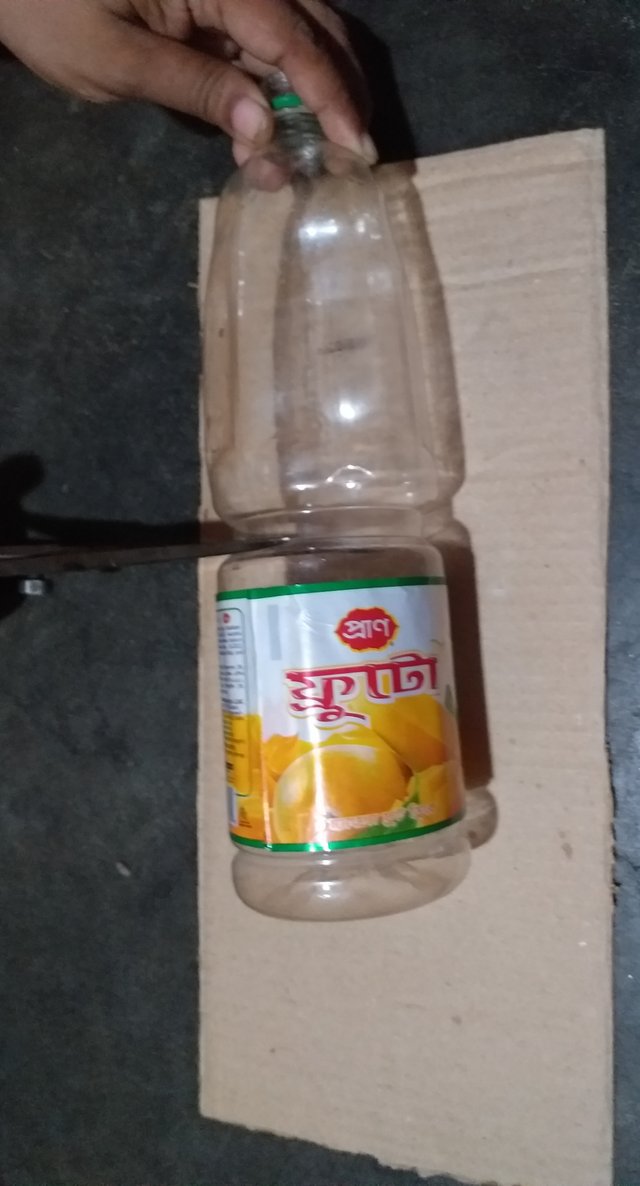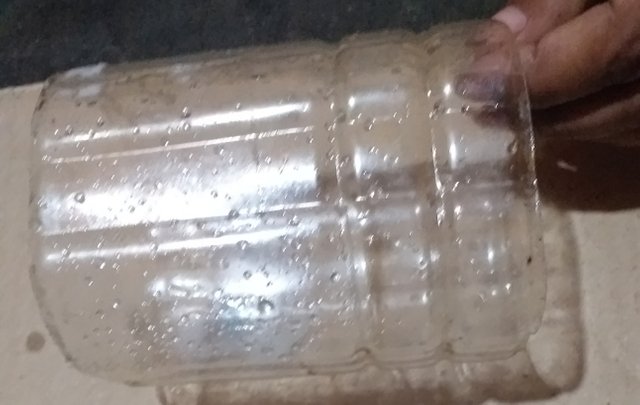 Then I put the bottle in a jute sack and put gum on the bottle. Then a beautiful basket was made.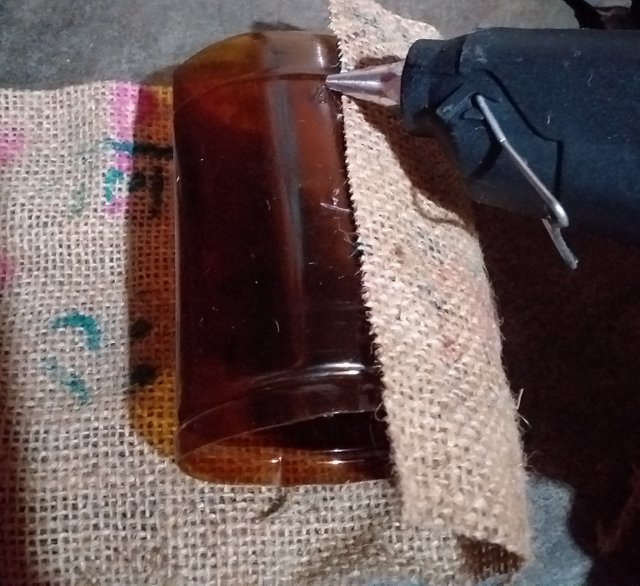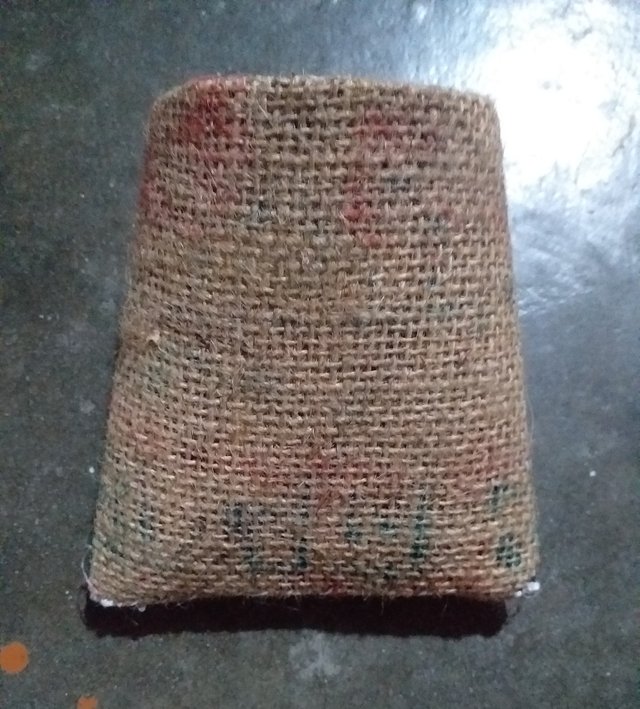 In this way I made three baskets. Then I put gum on top of the cardboard and put three pairs.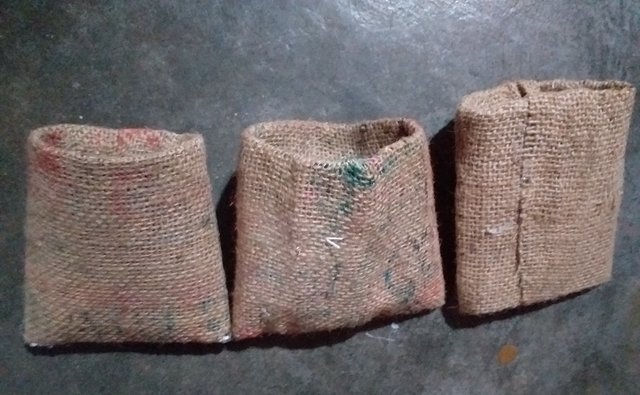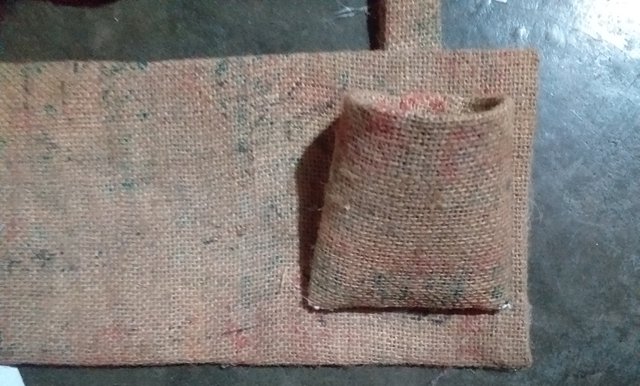 Then I took a few formulas in my fingers and took a yarn. Then I pulled out the yarn. Then cut off the scissors on both sides.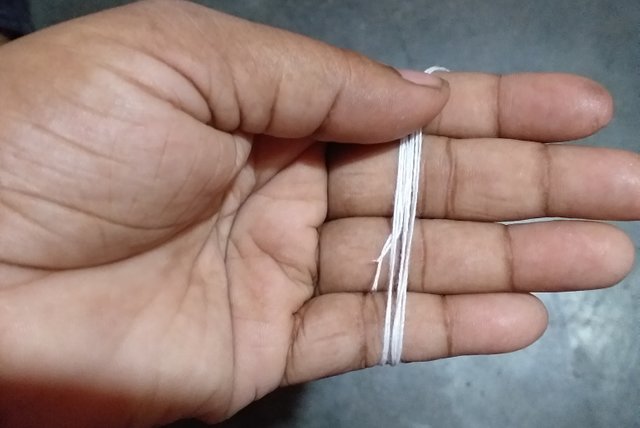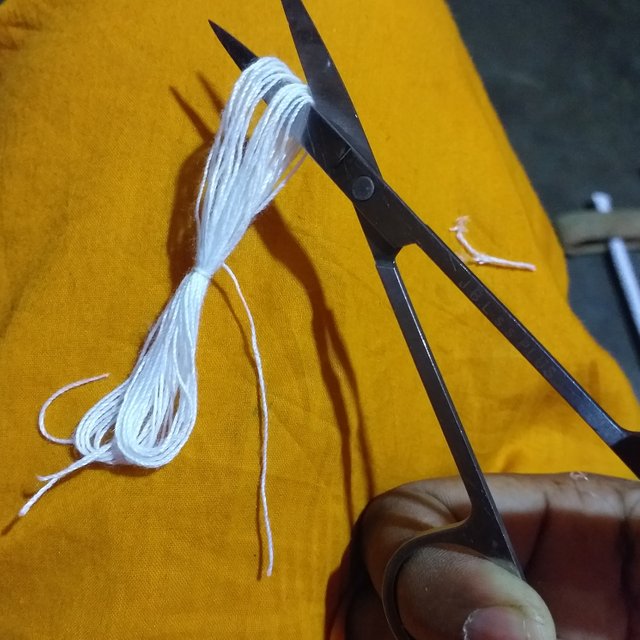 Then a flower was made. Then I threaded the flowers one by one on the top of the basket. Then I put a bead on the threads.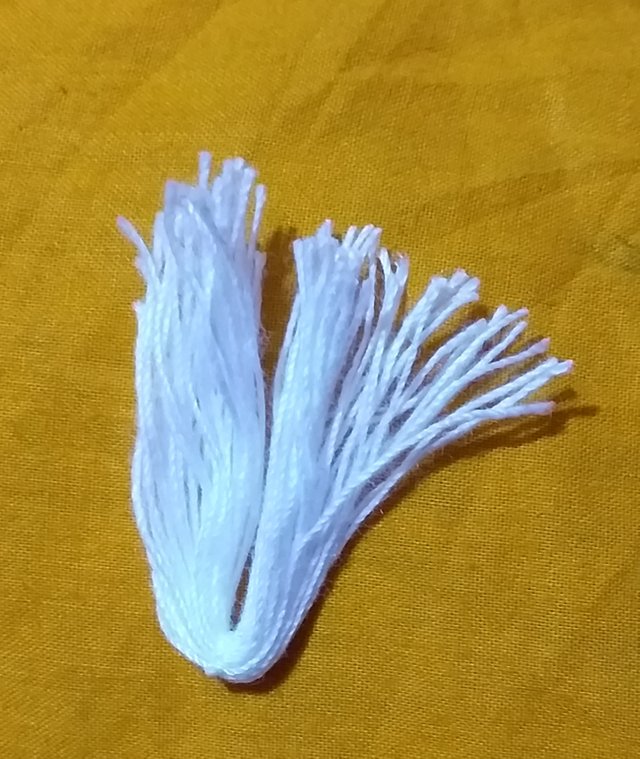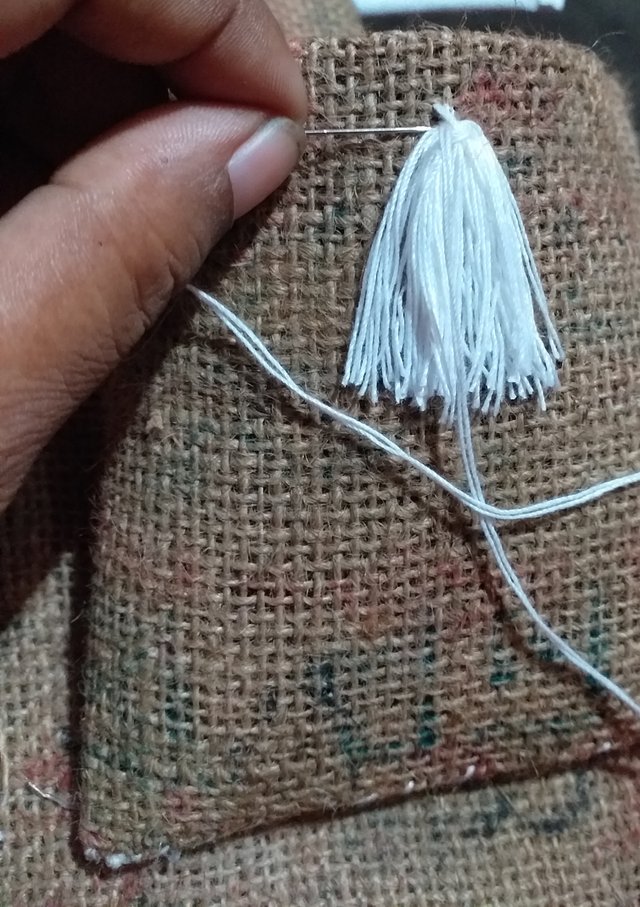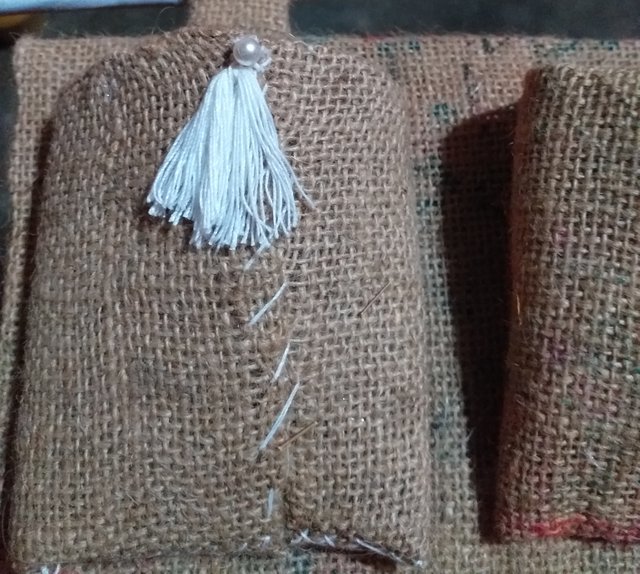 Then I put gum around the pair. Then I put the cut colored paper on the gum.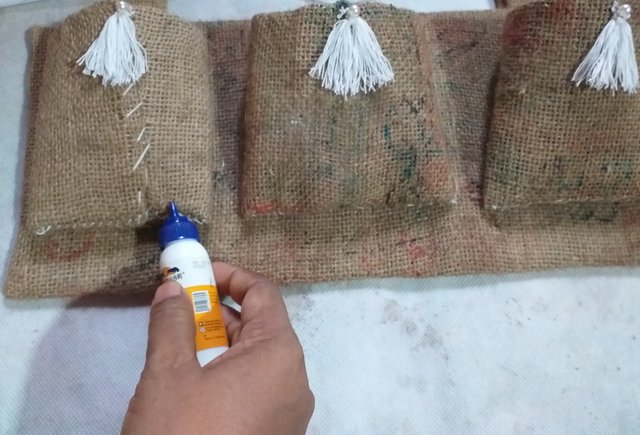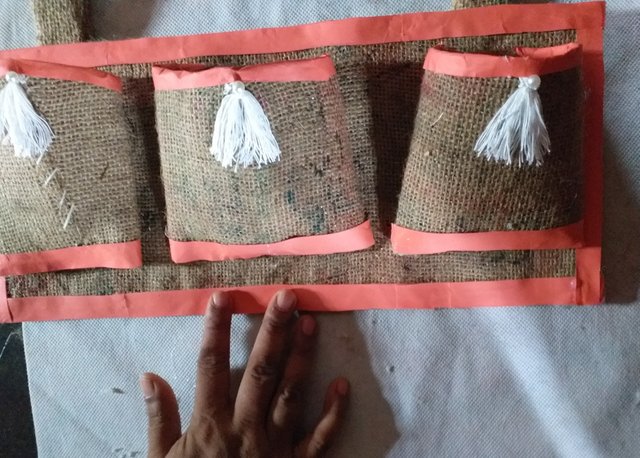 Then a beautiful wall hanging was made.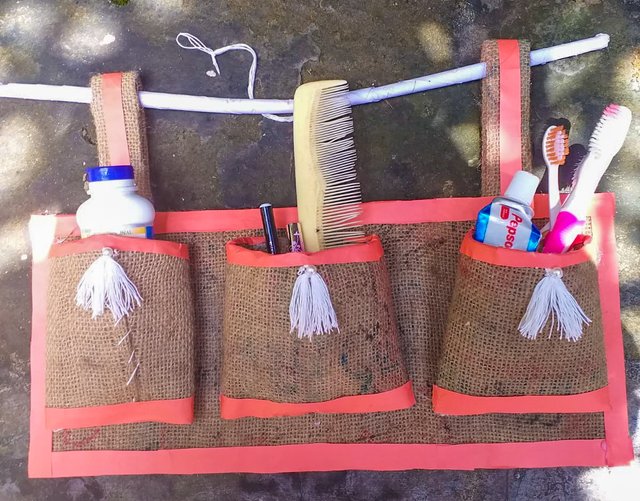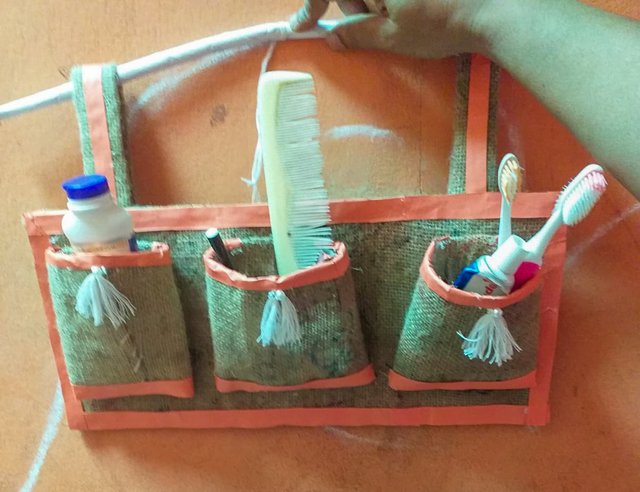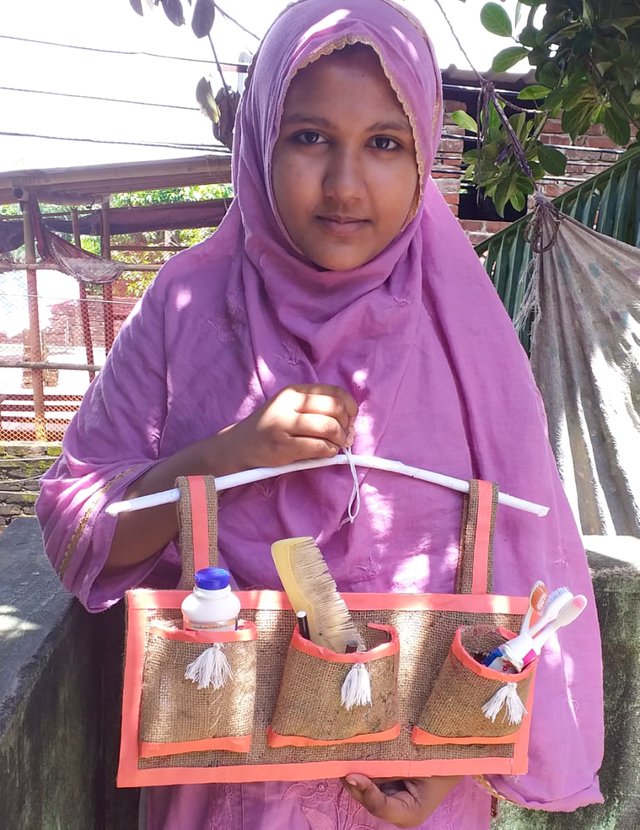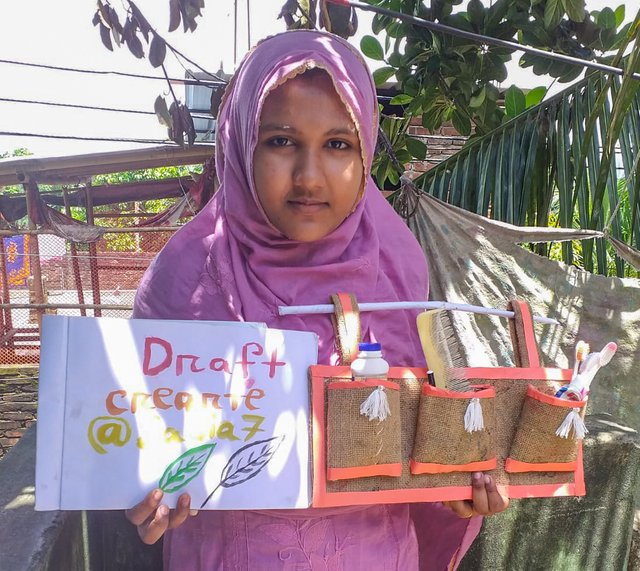 Thanks everyone who supported me