Charcoal selfie
Hey guys, here's a couple's selfie portrait that I made over the week with my charcoal pencils
Materials: charcoal pencils & charcoal powder, eraser, hb pencil & ruler (for grid lines and sketch), brush, blending stump and Q-tip.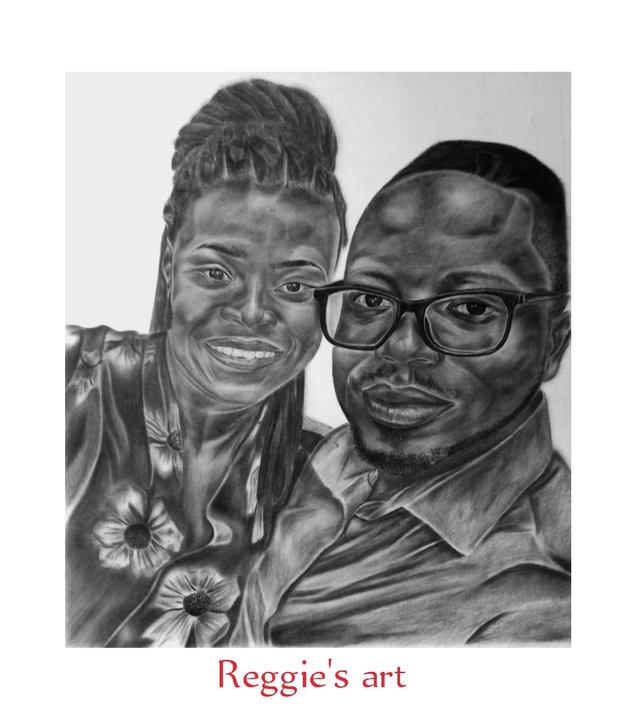 Below are my WIP pics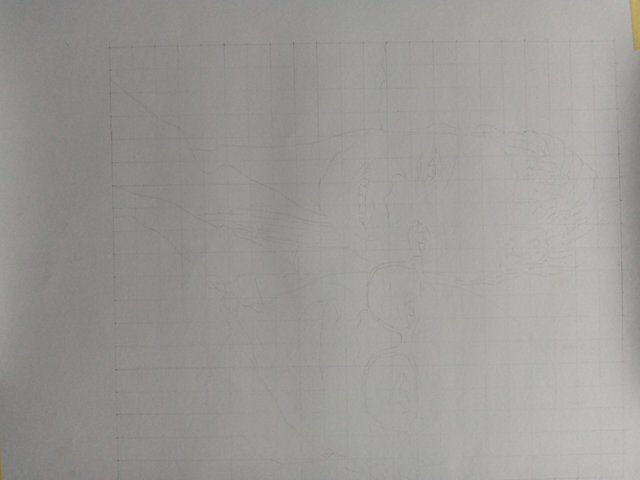 Started out by using my HB pencil to sketch my reference neatly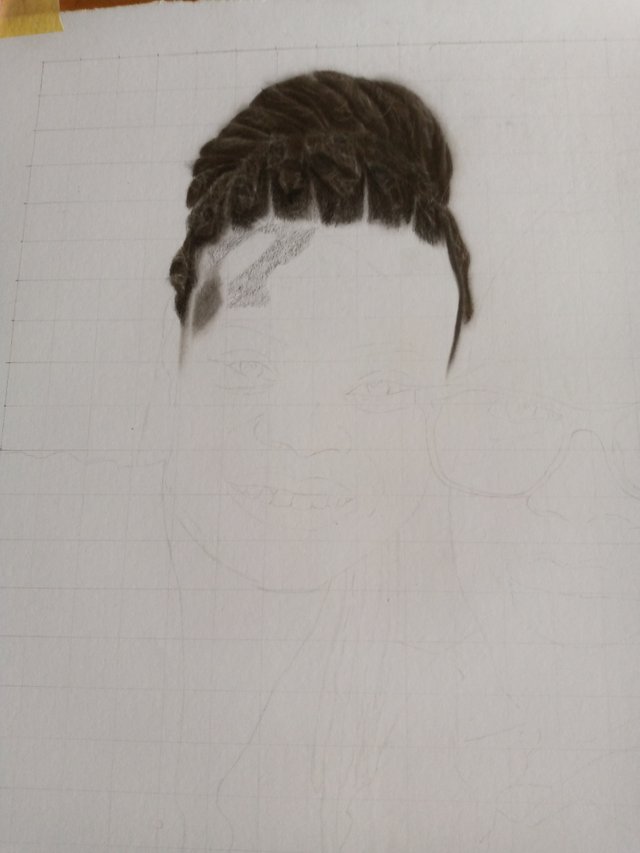 Then I started shading from the hair, I like starting with the hair.. I feel like once I can do a good job on the hair, then I can do pretty well on everyother section of the art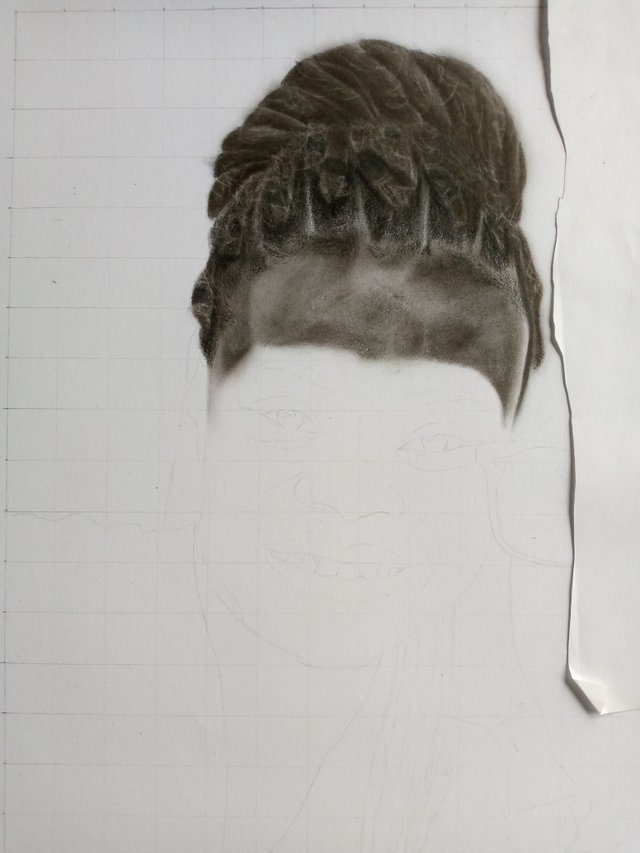 I like to shade with my charcoal pencils first, then use my brush to blend it or use my brush to apply some charcoal powder on the shaded area for smoother blending and darker layering.
Then I use my charcoal pencil to shade on the layer again to create the realistic texture.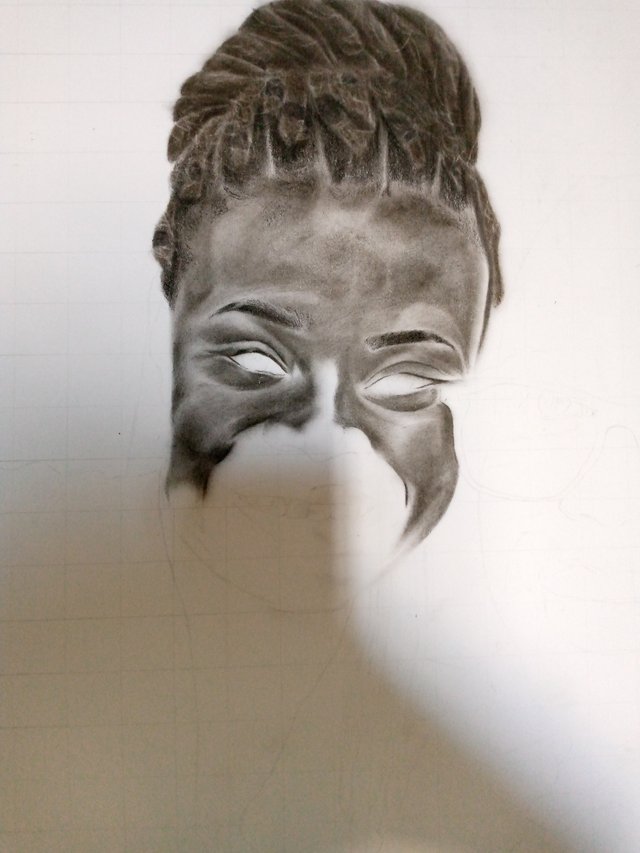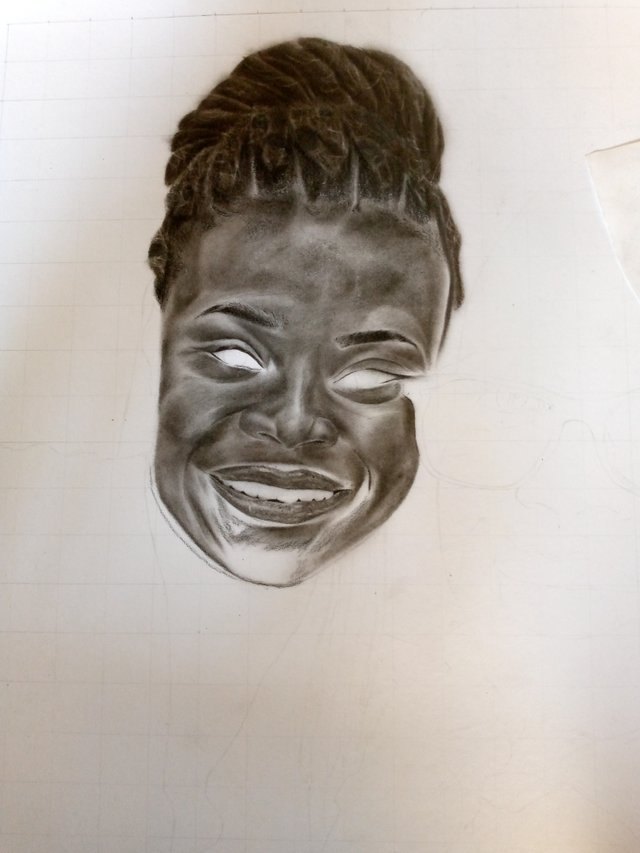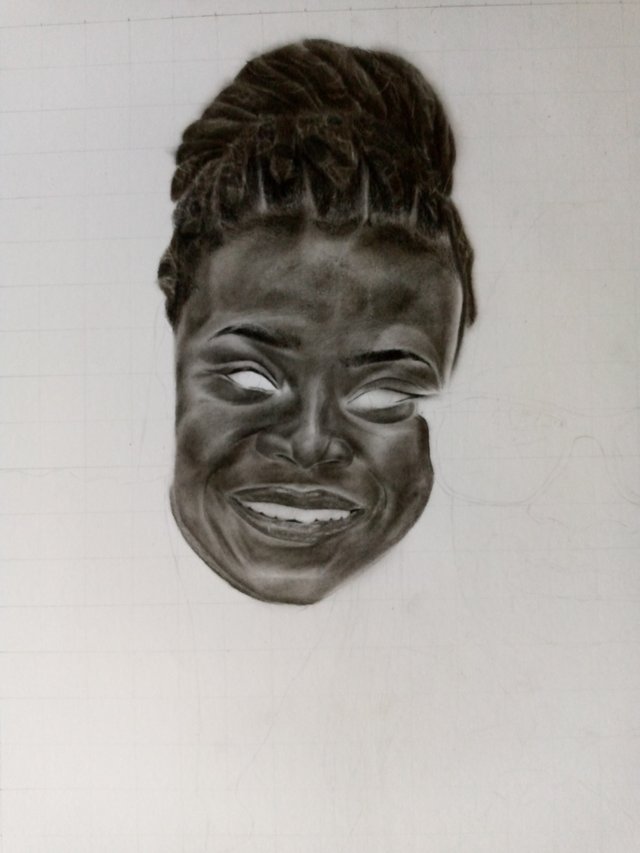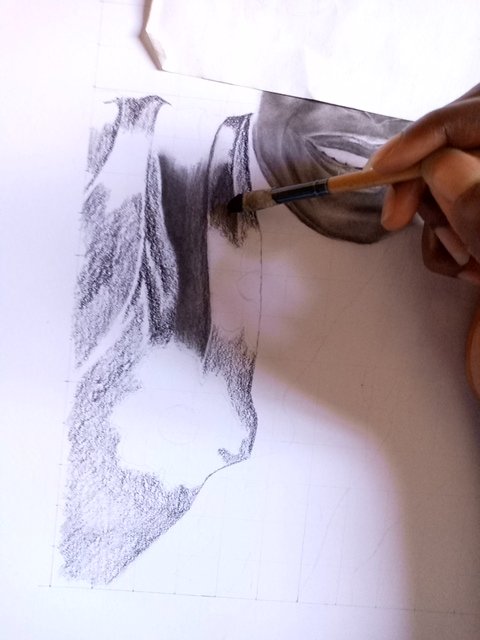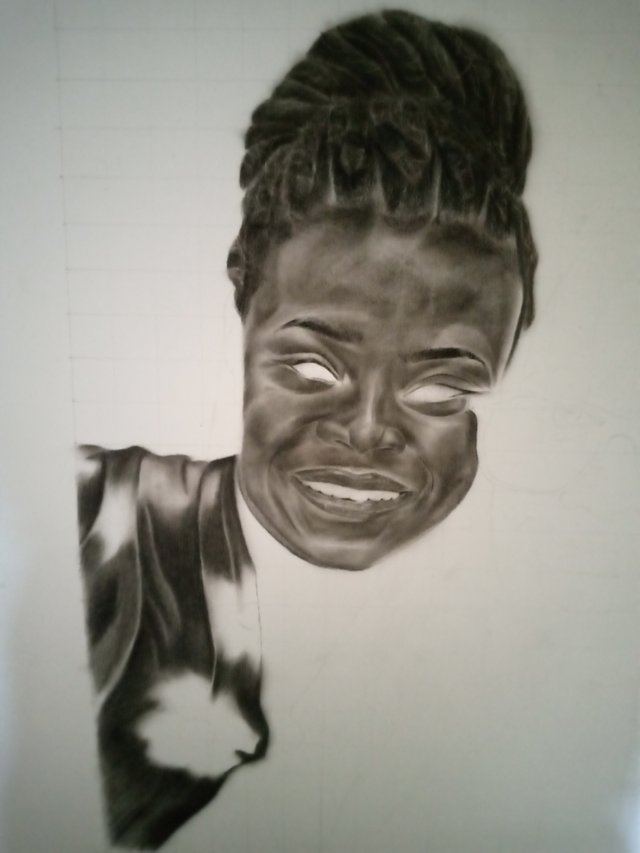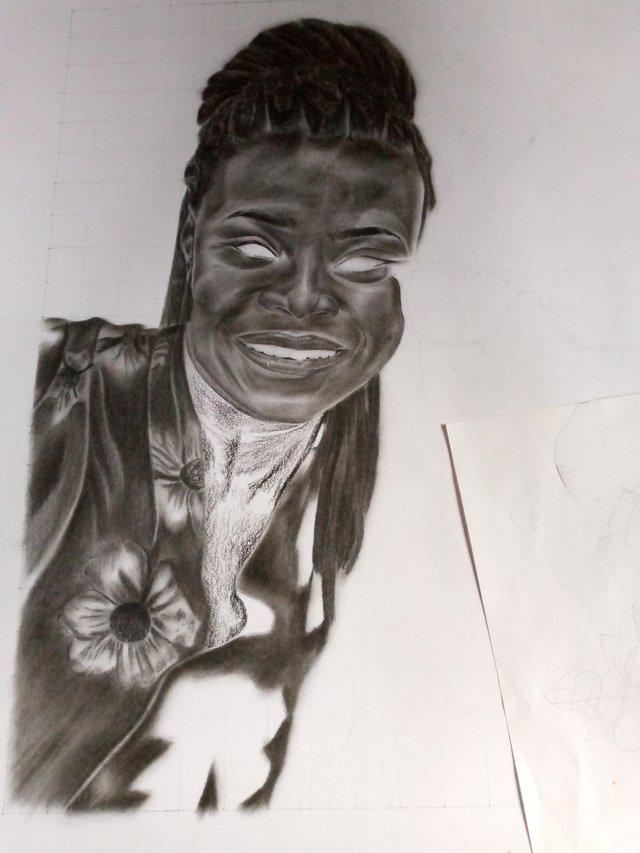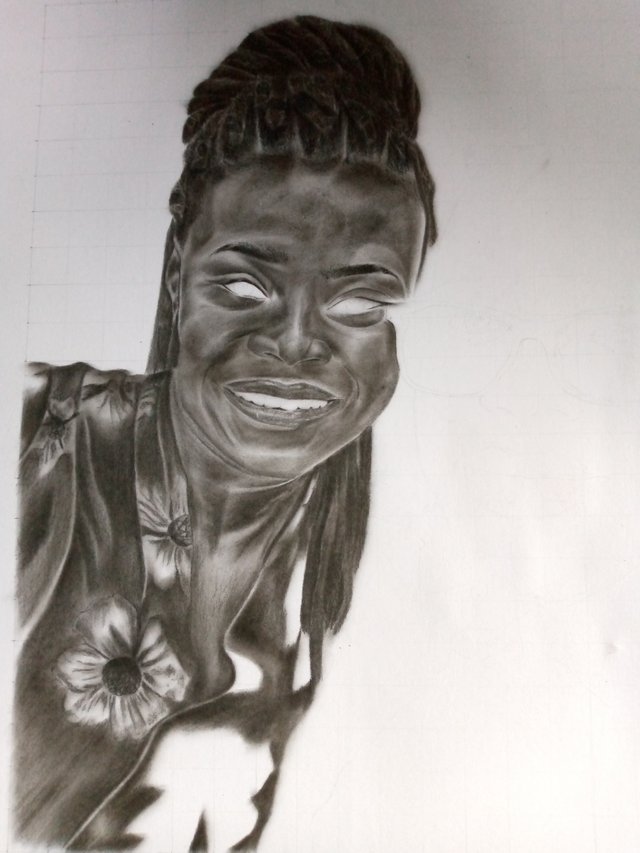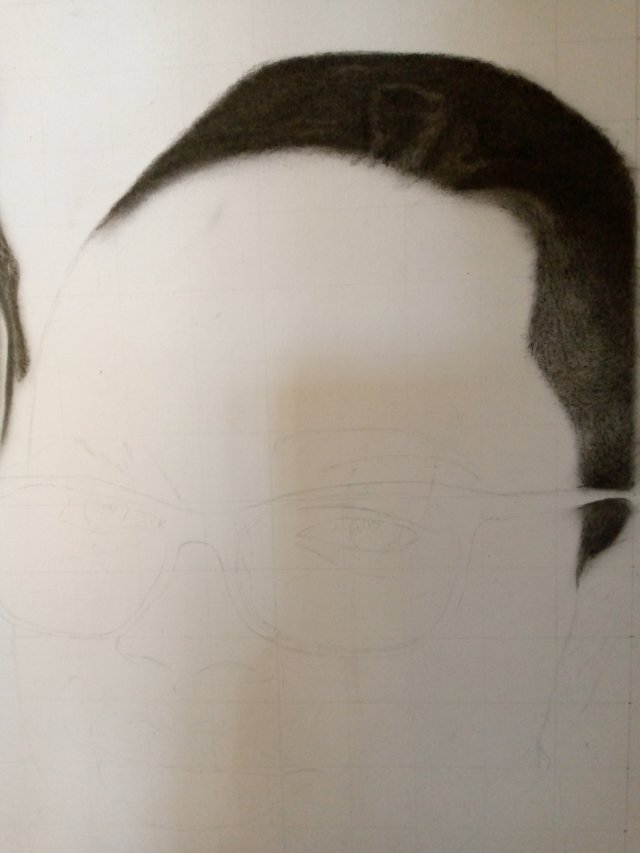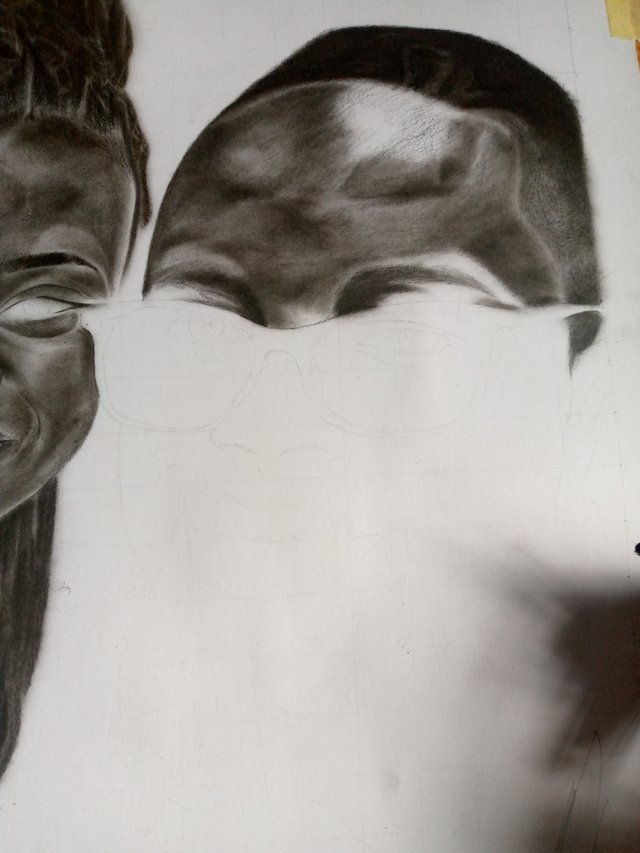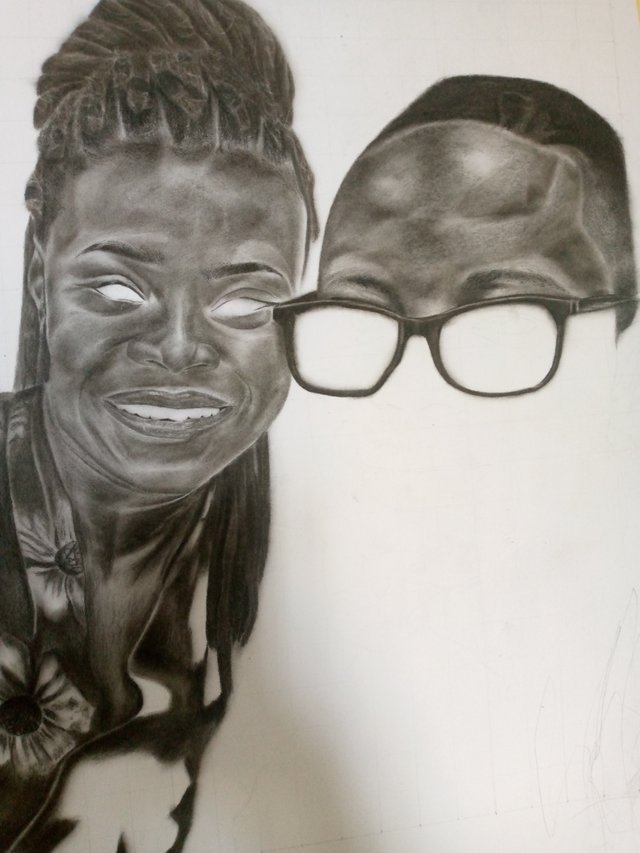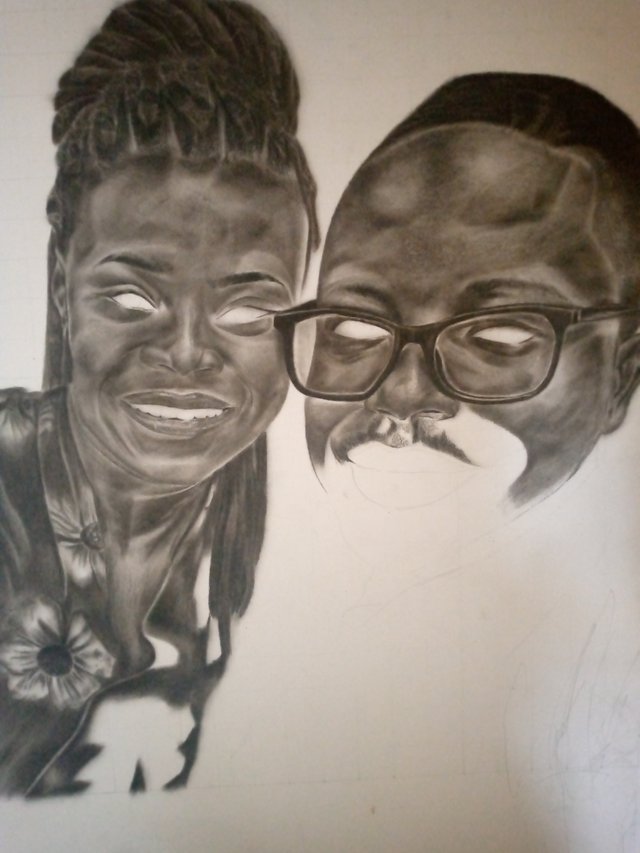 I've always avoided drawing pictures where eye glasses are involved, it kinda scares me but I was able to shade out my fear on this one✌🏽😁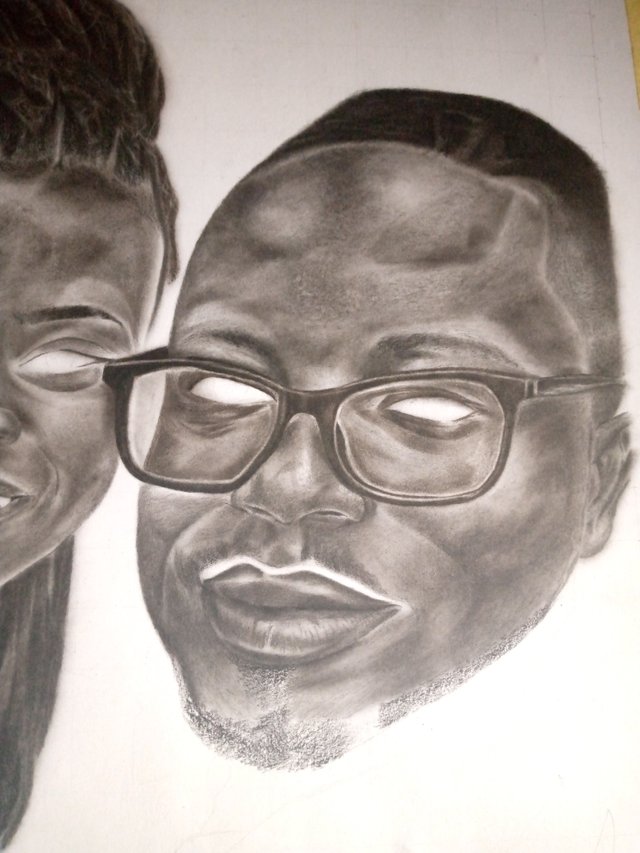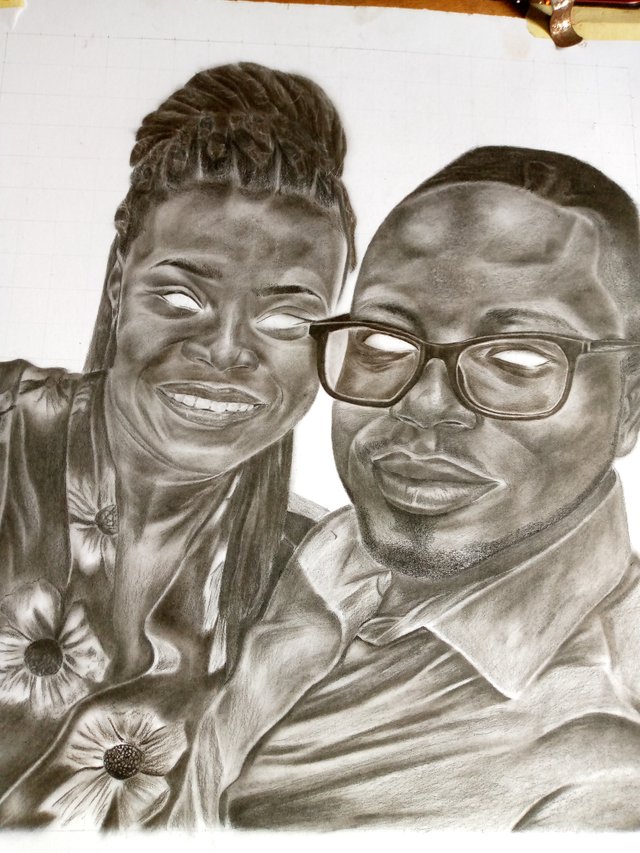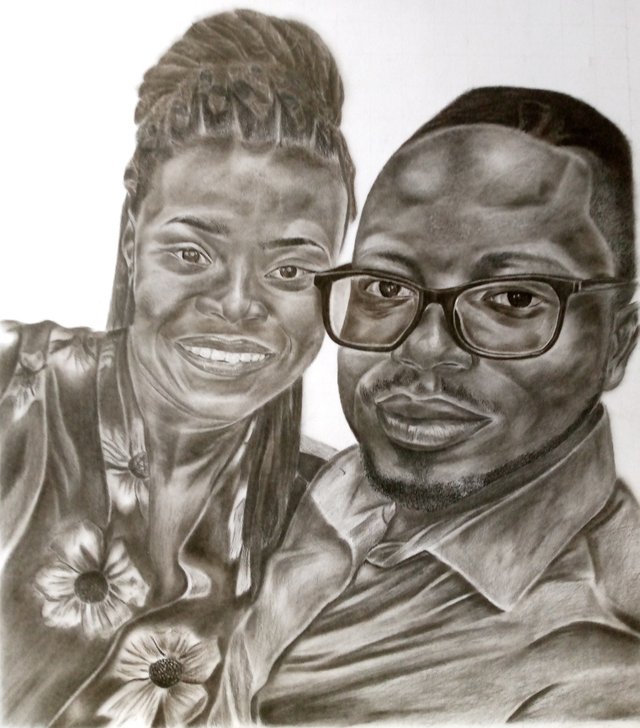 Yhup, I'm that guy that always saves the eye for last, I love how realistic it gets when the eye has been shaded in.
Thanks for viewing, I'd love to get tips and suggestions from y'all in the comments section.