A beautiful view from Kadıköy, Istanbul.
Hello friends;
After waking up in the morning, I wanted to go to Kadıköy and have breakfast. Kadıköy is the most popular district of Istanbul on the Anatolian side. There are some great neighborhoods here. One of them is Fenerbahçe district. After having breakfast with my friend, we wanted to take a walk on the beach. On the way to the beach, I wanted to take a photo at the marina where the boats are and share it with you. Istanbul's coastline has many historical buildings. If you are going to make an Istanbul tour, definitely stop by the Fenerbahçe district. It was a bit windy and cloudy today. I like the fact that the clouds are in the photo when I take a photo. You are free to use my photo.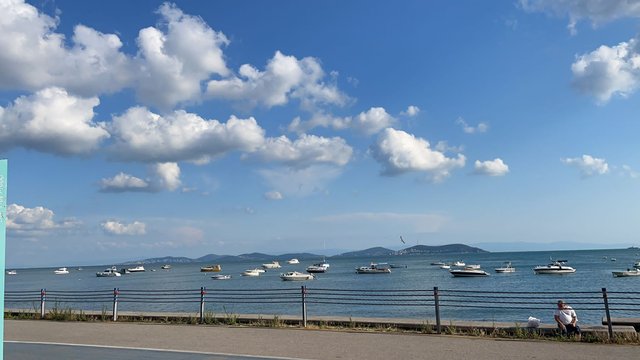 Respect to all of you.