Artificial Rainbow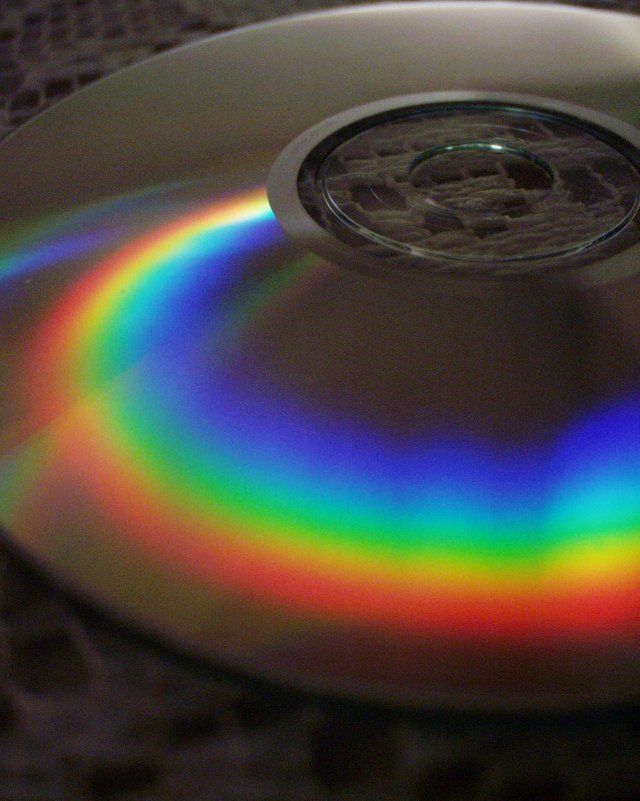 Photograph taken at a time when compact disc was in widespread use. Pretty soon, no one will even know what a compact disc is any more.
Olympus C-2500L
f/2.8 1/8 -1.0 ISO-400
If you use this photo, please give me credit. And I would love to hear your critics on my photographs to improve my skills.