My first Heart Farms Bids - Seeking to secure pasture Areas
23 The Lord is my shepherd; I shall not want. 2 He maketh me to lie down in green pastures: he leadeth me beside the still waters.
It is the content of God's love to take us the the place of pasture where we get fed to our satisfaction. God wants us nourished all round if only we'll Walk through the Door (Christ Jesus).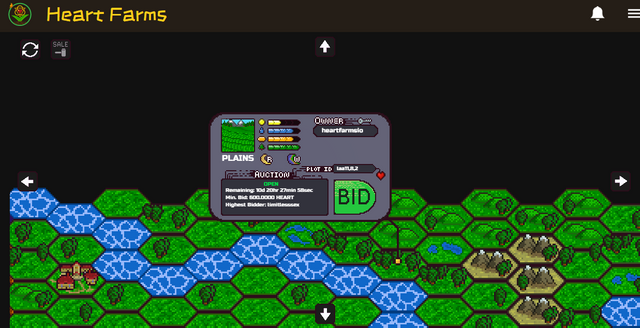 Just yesterday I knew about Hear Farms and I'm already unto securing some pasture areas. Being a part of this community from when the vision of our Telos home of prosperity was envisaged and cast leaves me with no option than to be at my best to securing the greeny spots and encouraging other parishioners to do same.
Using your free HEARTS received daily so far since May 2019 to date to BID for a land can only be the minimal usecases of our precious HEARTs. Some parishioners like ourselves went further to getting some more HEARTs at the market and holding them to when the true value in bringing prosperity to Christians world over and to help us spread the love.
I will e excited to gift free HEARTs to new HeartChurch parishioners who cannot afford to buy some and are not earning the free daily HEARTs. Just drop your (dot)jc accounts in the comments section of this post and receive some HEARTs love from me sooner.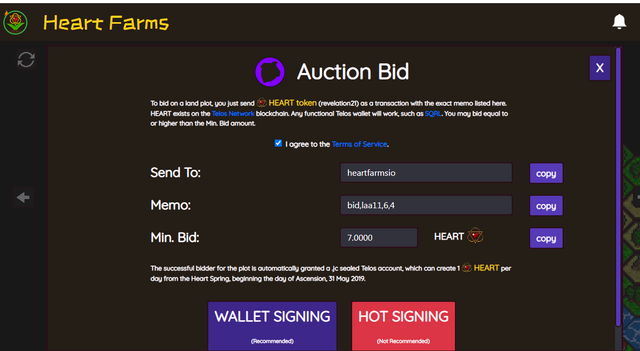 today, I successfully bidded for two pasture lands valued at 67 (sum) as at the time of my bid placed. I'm hopeful that my bid would be the best so I can secure the spots in the coming hours. It was just a seamless sets of steps to get there and sign the transactions with my HEARTs. It's a tast anyone can do by following he simple instructions in the Tutorial page of the Farm.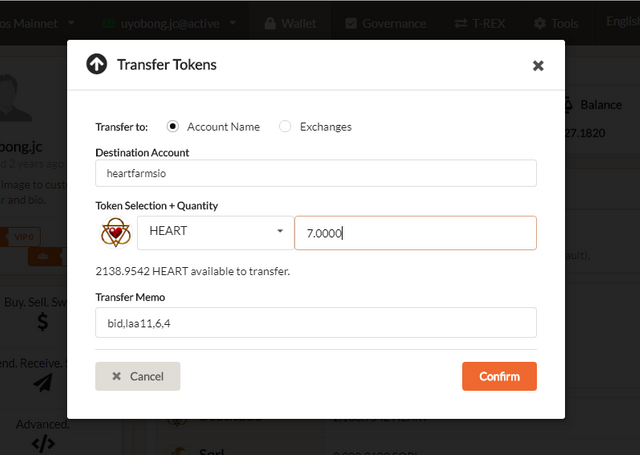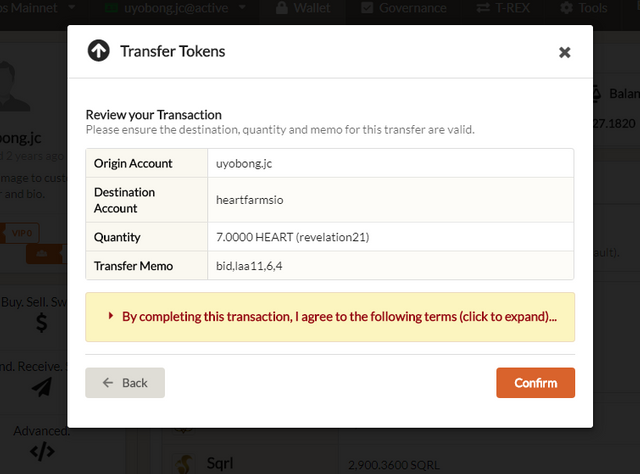 Both of the spots bidded for have some trees on them and I think they'll be Acorns. My choice of the locations is where there is ease of access to the flowing streams/rivers to keep the land always watered for fertility and a cozy greeny look. Now, I'm patiently waitinf for the next few hours with the hope that the bids would come out successful.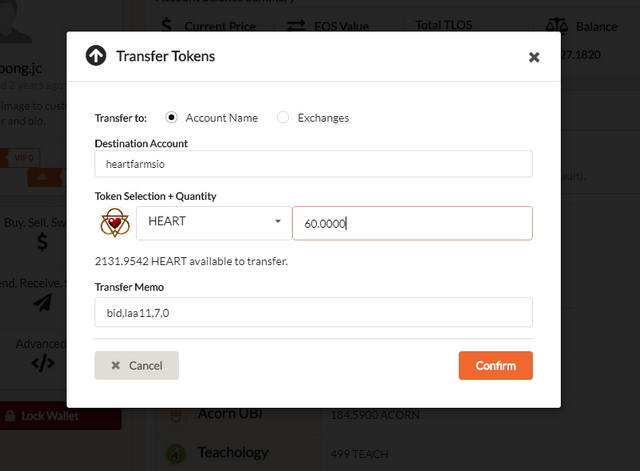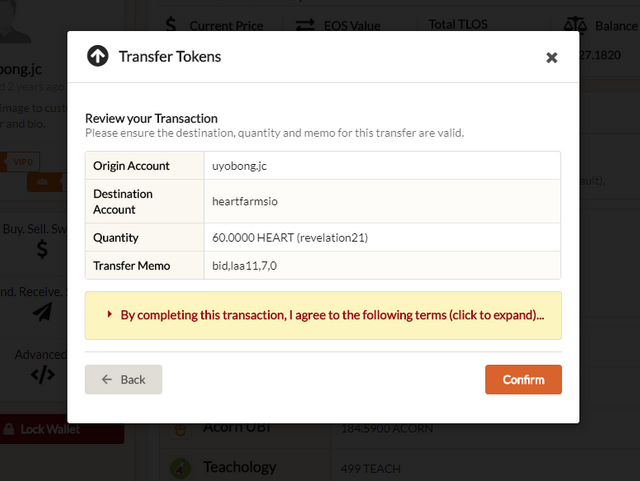 Both transactions of 7HEART and 60 HEART came through very successful and seamless with SQRL wallet. You too can do it. Meanwhile, don't forget to share your "(dot)jc" account in the comment section of this post to receive some HEARTs to help you bid for lands while they are still available.
Thanks to the Apostle @Darlenys01 and the dev. team for such a beautiful creation.