GRATITUDE: Reminiscing God's Faithfulness towards HeartChurch Community on HeartFarms Launch
With a heart full of joy and gladness, I write to congratulate Apostle @Darlenys01 and the entire Heartchurch community fatithfuls on the successful launch of HeartCHurch Farms. Gradually, it is evident that the Heartchurch is entering the season of abundance that has been promised for many months ago that was to bring Christians all over the world into a season of fruitfulness and financial freedom.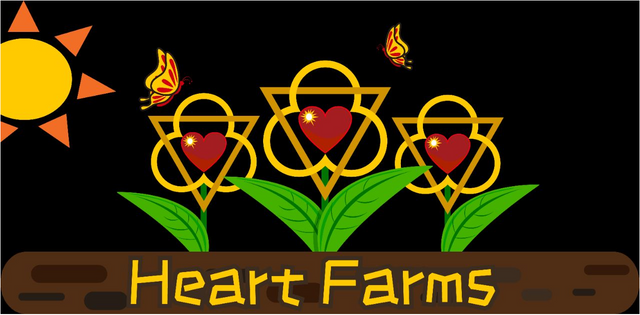 http://farm.heart-church.org
Many blessings to our wonderful @goldsmith.money for all his love and forbearance to make this dream a reality. Being a part of this community when these future was conceived and seeing the phases of its metamorphosis to a fruiting new beginning is that which gladdens the heart and gives strength to the bones. Looking back at the sacrifices and the the days of wilderness experience, we can say that God has been so faithful thus far.
Even while my posts were not here frequently, I was keen in encouraging my enrollees and trainees to engage the community with new numbers added each day. In face, I must as well stress that God has been also faithful with blessing me while the journey to expanding my horizons lasted. God has secures us some awesome space out there and all the blessings is to help further the Gospel of our Lord Jesus Christ. The dream of #SeedsOfLove was quite very evergreen all the way and we'll soon revive it.
While making a peck through https://farm.heart-church.org/live/ and the launch post, I remembered this scripture in genesis 41: 50-52, read thus:
50 Before the years of famine came, two sons were born to Joseph by Asenath daughter of Potiphera, priest of On. 51 Joseph named his firstborn Manasseh[e] and said, "It is because God has made me forget all my trouble and all my father's household." 52 The second son he named Ephraim[f] and said, "It is because God has made me fruitful in the land of my suffering."
Indeed, there is a blessing that makes one to forget his years of toil in the past and as well a blessing that causes a sojourner in a strange land to blossom. This has been my testimony and I've got more to share.

Looking at the Hearts Farms game, I'll go through it in a couple of days and put up some guide to help as many parishioners to engage while also providing Telos and Hearts donations to some who need to help them be at their best in farming the blessing.
It is important that despite how far one grows, he shouldn't forget the spot from where God raise him so he'll always live in gratitude. As we begin a new week, I implore all to live in gratitude and we'll be able to see much more that God has in store for His people.
Blessings!