International Day of Happiness
What is it for you to be happy?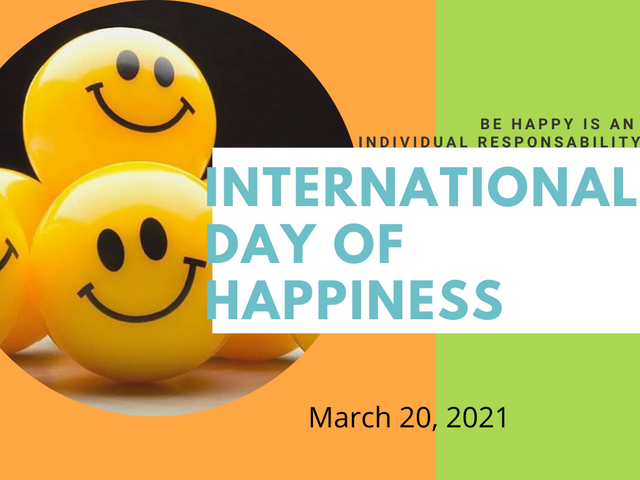 [Created in Canva by: @tomas.enrique]

---
For me, to be happy is to be constantly filled with the presence of God, to have a heart overflowing with peace that surpasses all understanding by the ineffable joy of the Holy Spirit.
*** HAPPY DAY FOR EVERYBODY ***
1 Kings 4:20 Solomon's Daily Provisions
The people of Judah and Israel were as numerous as the sand on the seashore; they ate, they drank and they were happy.
2 Corinthians 7:13 New International Version
By all this we are encouraged. In addition to our own encouragement, we were especially delighted to see how happy Titus was, because his spirit has been refreshed by all of you.
Today I greet all my brothers and sisters in the faith, all my family and friends, all the kind readers of this publication; wishing you with all my heart that God the Father, Son and Holy Spirit fill your lives and those of your family with blessings.