ON OUR 4TH ANNIVERSARY, LET'S CELEBRATE WITH A SOLIDARITY CHRISTMAS.
Welcome to the Official Blog of HeartChurch Ministry International.
DEAR COMMUNITY:


On the eve of the celebration of the HEARTCHURCH Anniversary Number 4 , to take place as of December 10 of this year, from Venezuela we have started a campaign with the aim of improving the lives of people living on the streets and we wish to extend the invitation, to our brothers and friends to join this wonderful social help:"SOLIDARITY CHRISTMAS", HELP IN ACTION.
---
From HeartChurch Venezuela we are promoting the search for people who are far from society, who live on the streets, sleep under the rubble, in the garbage, on the bridges, where the light practically does not reach. We have barely a month that we started with this campaign through the alliance with other foundations, bringing a word of freedom and love.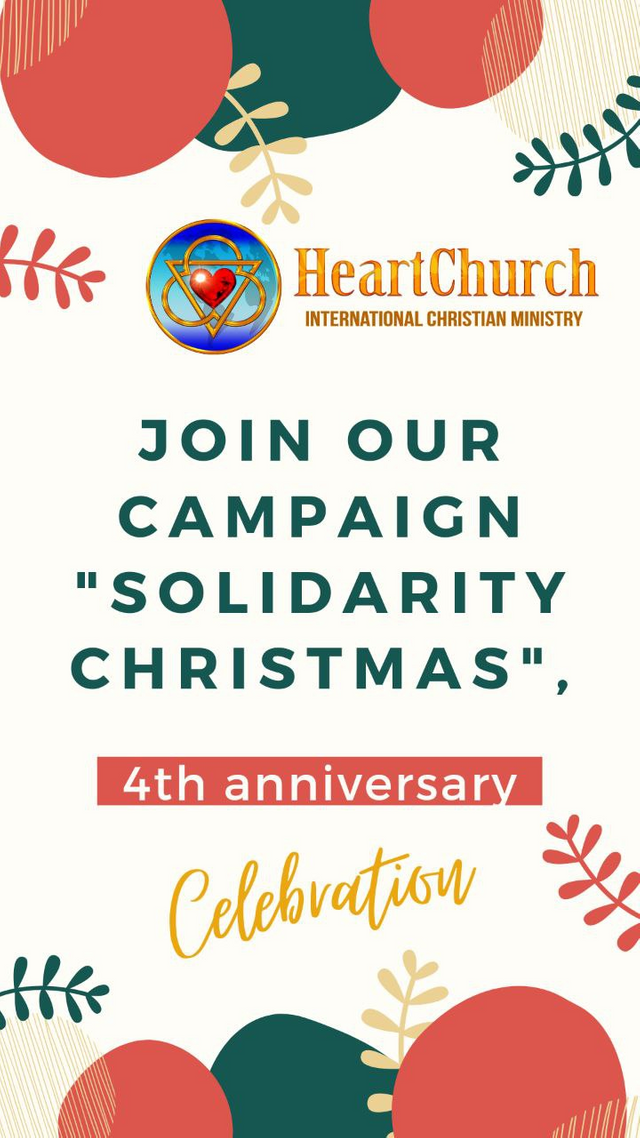 ---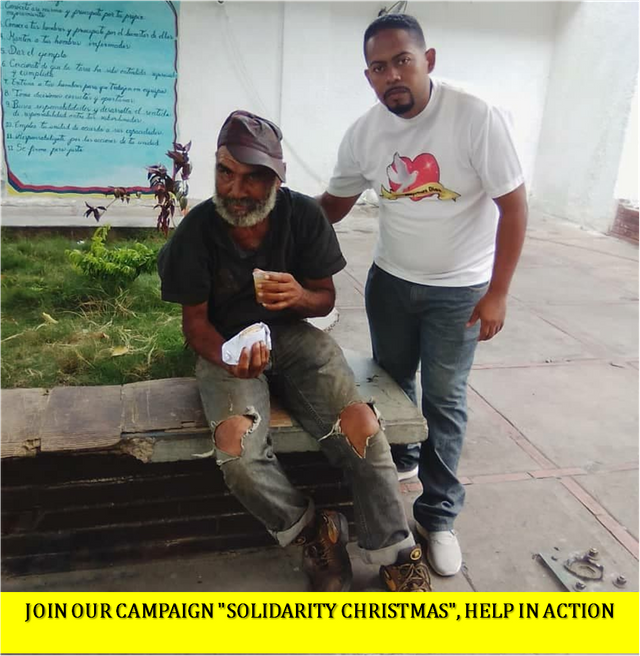 These programs are being carried out jointly with BREAD FROM HEAVEN, CHICKEN FARMS.We can all participate in these dates of family union and give a special moment to the people who are around us, there are many things that can be done such as:
1.- Make some gift cards.
2.- Make crafts with recycling.
3.-Prepare a lunch or dinner for people in need.
4.-Make a video with encouraging words for your neighbors.
5.-Take a walk with an exercise routine.
6.- Collaborate in a task to beautify your community.
7.- Share a wonderful word about JESUS.
8.-Collect clothes and toys in good condition to donate them to those in need.
9.- Some other activity of common good.
Remembering:
"Everything you would like others to do for you, do it for them, because that means the law and the Prophets." Matthew 7:12.
I extend the invitation to the entire community to do their acts of solidarity for the people in need this Christmas, to allow children, the elderly and adults to live a festivities full of love from the HEARTCHURCH Family.
DARLENYS
---
---

During this solidarity Christmas month, we must continue to contribute to the strengthening of our community, participating in: HeartFarms, Dailytelos, and making quality blogs, interacting with other members.
As part of the Management of HeartChurch we would be pleased that each of those who make up our community take a solidarity action, for this, we have established some Christmas Reward Bonds, in gratitude for their dedication and commitment to the beautiful community that is HeartChurch.
For our dear brothers of HeartChurch we will be granting 5 bonuses of 50 steem each, and five bonuses of 500 Heart each, for those who meet the requirements described above, mainly with the Christmas Campaign.
5 Bonus on STEEM
5 Bonus on HEARTS
NOTE:Excluded from the bonuses are those accounts that have a full curatorial vote for being a specific volunteer of HeartChurh, and the directive staff.
---
"Now we are promoting through HeartFarms, a virtual land auction system that will soon become a game, we expect great social participation from all regions of the world, where the family can participate in a fun, educational environment, laying the foundations For a new economy and development of social projects that improve the quality of life of crowds, we can all participate in what we call a "Purpose Game",allowing a freedom of action, naturalness and a pleasure rarely found in other activities, it offers a great advantage of excellent opportunities for physical, intellectual, social and emotional development."
Places of Interest


HeartChurch (HeartChurch Official Site)
Heart Farm(Heart Farm Official Site)
Goldsmith.money(Site of financial guidance and blockchain technology.)
Dailytelos
Do you want to join HeartChurch?
Read our Introductory blog:
HeartChurch Introduction| Join HeartChurch
Telegram| Discord |Twitter
HeartChurch Team
@sirknight- Founder ❤
@darlenys01- Director ❤
@ricci01- Coordinator ❤
@maxdevalue- Moderator❤
---
Oficial Director @darlenys01 - About me - Discord: Darlenys#3923
---
This post was written for HeartChurch by @darlenys01
---