MOBILE COMMUNITY DINING ROOM IN VENEZUELA 2021
Welcome to the HeartChurch Venezuela Blog.
We continue on our mobile route with the Bread From Heaven dining rooms, we have two fixed dining rooms, and a mobile one that consists of bringing food to street children or from extremely poor communities, in this time of pandemic we have not stopped our helping hand and voluntary.
In Venezuela, according to the report carried out by the National Survey of Living Conditions (ENCOVI) in the year 2019-2021, 96% of the surveyed households present income poverty and 79.3% of the people do not have how to cover the food basket , because to be able to cover a basic food basket they would have to have a salary of more than $ 200 and 70% of Venezuelans barely earn less than $ 3 per month.
In most cases, soup kitchens work thanks to the selfless help of volunteers. Everyone dedicates their time and puts their effort into preparing the menus, making the food. Thanks to the support with resources such as technological platforms, and now with the start-up of a mini-farm where we are doing an effective job to supply the dining rooms.
The dining room was in the City of Puerto La Cruz, Anzoategui State, Venezuela, where we shared some delicious arepas filled with meat, a pleasure to feed our children.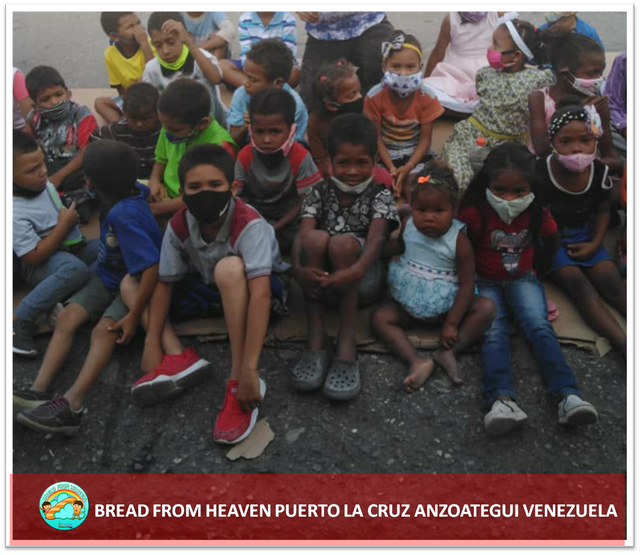 Starting the "Puerto La Cruz" dining room responds to a need expressed by community leaders and the inability to work as a result of the pandemic that has significantly reduced the disposition of income for the purchase of food, coupled with the economic crisis that it is going through our country.
The objective of the dining room is to be able to guarantee the obtaining of food, the dining room is coordinated by 3 mothers from the community of Valle lindo who are previously trained to expand their response capacity in the face of food insecurity through training and telephone support to provide advice. . In addition, there will also be monthly visits by a nutritionist to validate the menus and networking with an organization for control through weight and measurement days.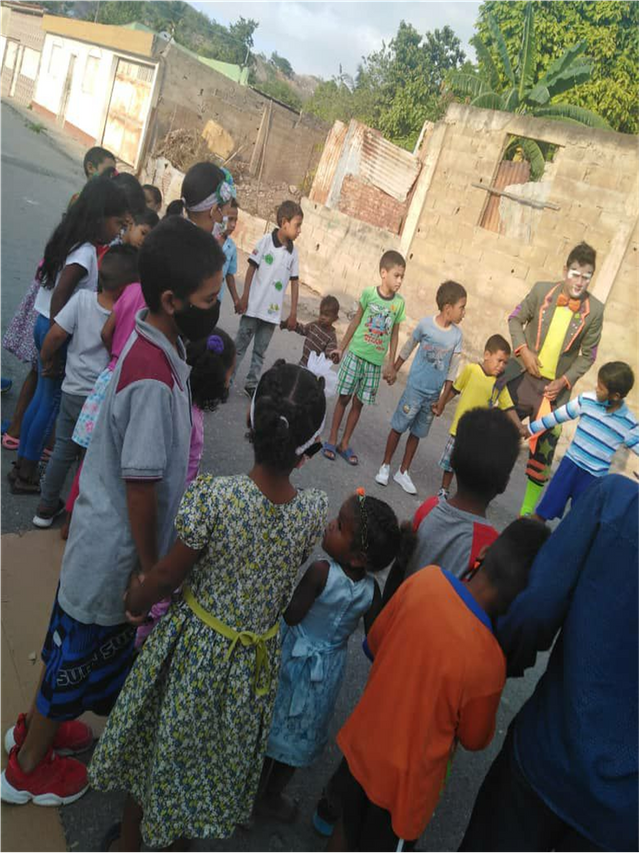 This time the children arrived, and they waited for the takeout due to the restrictions due to covid-19, we also gave them some masks.Some reenactors accompanied us.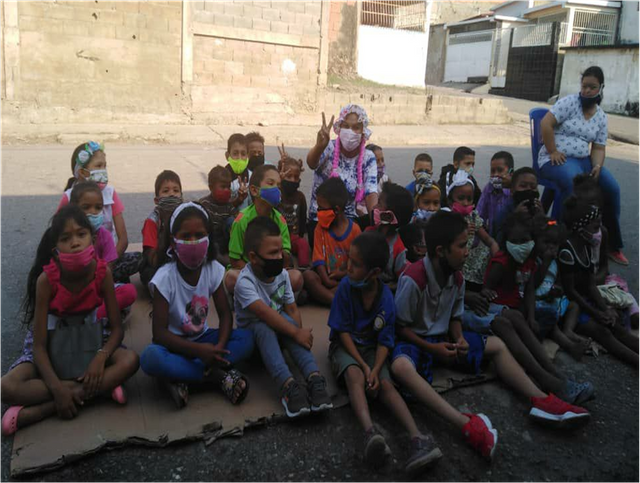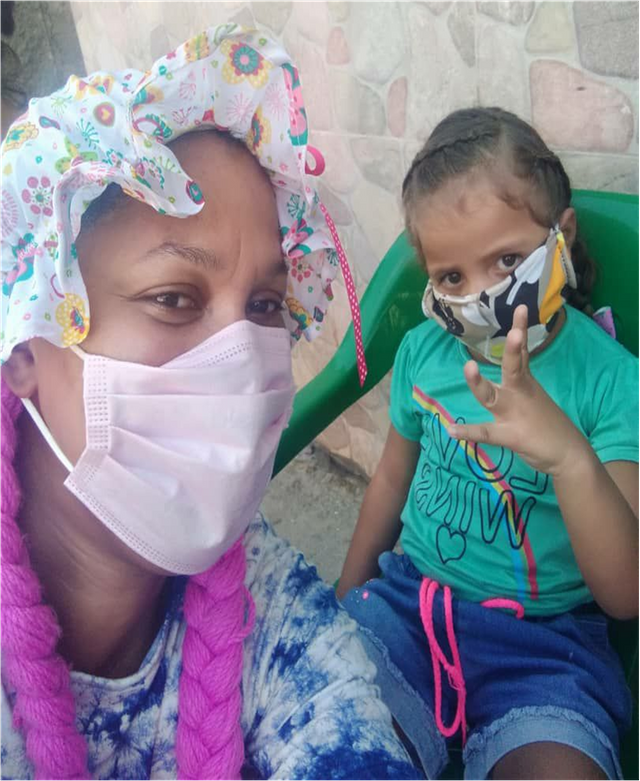 On this occasion we prepare delicious arepas stuffed with ground meat. Eating arepa in Venezuela is a tradition, apart from containing the necessary nutrients for children.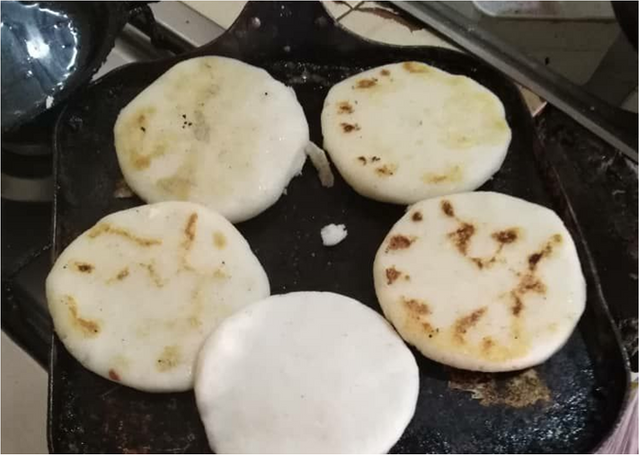 We want to share the recipe or the ingredients that we use for these delicious Venezuelan arepas.

A healthy and delicious way to prepare this typical recipe.Taken from my friends at Recipes Fusion
PREPARATION TIME🕖
10 mins
COOKING TIME 🕖
20 mins
TOTAL TIME 🕖
30 mins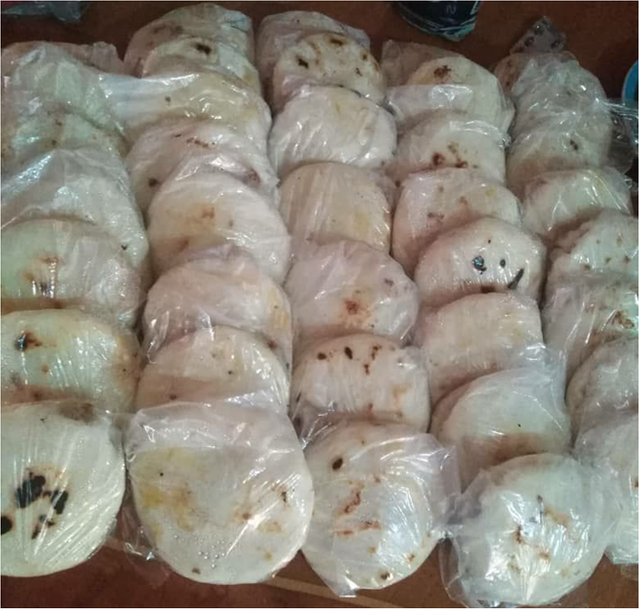 Arepas
✅1 precooked white corn flour (PAN)
✅1 liter of water
✅Salt
Meat
✅ 1 kg of fat-free ground beef
✅ 1 onion in squares.
✅ 1 teaspoon oil.
✅ Chives
✅ Tomato
✅ Garlic
✅ Oregano
✅ Salt
✅ Pepper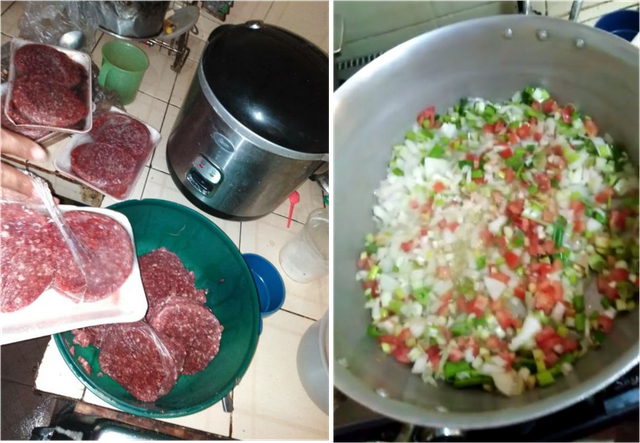 Arepas
1.-In a container mix: water, flour and salt to taste, until you have a homogeneous mixture and you can make some balls.
2.-With a plastic bag or plastic wrap, squish the balls to have the shape of the arepa.
3.-In a frying pan, spread half a teaspoon of oil and wait until hot.
4.-When hot, place the arepas, wait 10 minutes and turn them over, wait again for them to brown on the other side, if you want them more golden, you should only leave them a few more minutes.
Meat
5.-In a bowl season the ground beef with salt, oregano and pepper to taste.
6.-In a pot, melt 1/2 teaspoon of oil, add the onion, tomato, chives, garlic and sauté until transparent.
7.-Add the meat and stir constantly to cook it all.
8.-Finally, with a knife, open the arepas in half and add the meat to each one, and that's it!
---
What can I do to collaborate in a community soup kitchen?


Although we do not always see it, this reality is among us; It is not difficult to find ways to help those most in need have their plate of hot food a day.
Surely in your community or in your city there are people to help. So if you want to be part of this enriching project, you have different options to join.

Thanks to community work, contributions from the project, donors, the curators who support us with their votes in each publication, you will be supporting one of the 60 people to have the possibility of eating, in addition to being able to do so in a place that has the necessary conditions. where they will be able to enjoy it worthily and adequately, hot, nutritious food with a message of hope for them.
Let's continue building a more just society without poverty!
Long live the children, long live peace.
Written by @darlenys01 for @sc-v, with consulted sources and own material,All images are property of the Bread From Heaven project, for HeartChurch Venezuela.
Thanks to all those who support our content
@sniffnscurry,@booming,@steemcurator01,@pennsif
We invite you to know the new project of the Heart Farmscommunity, you can now auction your land to build the farm, a virtual system that will become a blessing for the whole family, using the Heart token.
---
---