Better is a dry bite, and in peace, What a war house full of provisions // Pr 17: 1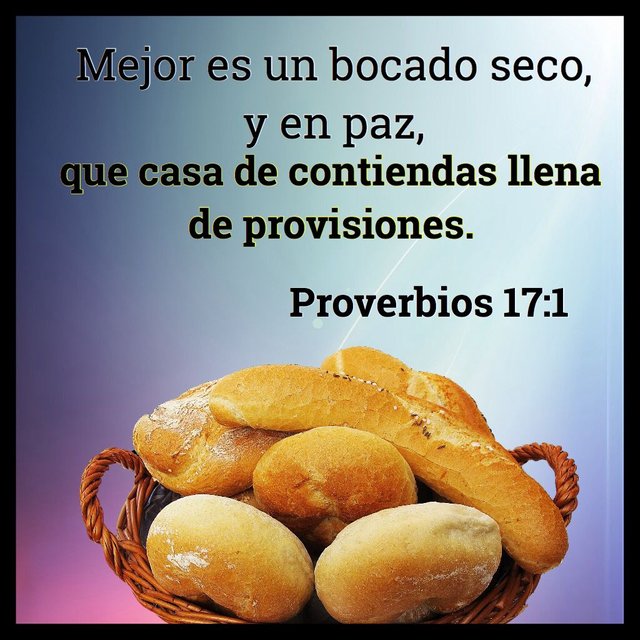 Source
A dry bite is a simple thing to say, a table served with little food and a glass of water to fill your stomach and be satisfied.
I come from a very humble family with few financial resources. As a result of the fierce crisis in my country, Venezuela, most of my brothers and my mother had to emigrate to Colombia. What happens is that things were complicated humanly, but I can share that the little that is served at my table fills me with satisfaction because I have the consolation of the peace of Christ in my heart.
I can say as the saying goes in reference: "Better is a dry and peaceful snack." If you feel the peace of Christ and the assurance of his presence in your life, you can trust that the little you eat will feed you and make you feel grateful to God.
Now that my family is in Colombia, although they can eat well and dress well, they live with greater concern because all public services and rents are very expensive. They tell me that when they eat at the table, they are more concerned with what they have to pay, especially when the room rent is approaching.
They tell me that they have somewhat lost the peace and tranquility that they felt in Venezuela when they were in their own home.
Although the table when they eat is full of food, they do not experience the peace that comes from Christ.
For this reason, brothers, "Better is a dry mouthful, and in peace, than a house of conflict full of provisions" (Pr 17: 1).