Teaching On Hireling
Good day everyone!
A TEACHING PRESENTED By: @preechi
---
TOPIC: A HIRELING (John 10:12-13)
---
WHO IS A HIRELING?:
A hireling as a name, or rather hireling is a hired labourer. He is hired by the owner of a farm or business to work for either a day, days, weeks, months or years and receives his wages and goes, leaving the farm or business to the owner. He is not interested in whether farm yields or not. His interest is in his pay only.
In these teaching am talking about a hired shepherd (pastor). Of a truth God does not hire anybody to do his work, rather he calls people Matt 4:12-22; Act 13:1-3 and him whom God called speaks the word of God and does not seek his own honour John 3:34; 5:44.
AIM OF A HIRELING
The aim of a hireling differs absolutely from that of a called servant of God. Jesus said "ye shall know them by their fruits" Matt7:16, while a called shepherd does the work of God from his heart with all sincerity he does not look on material gains but prepared to sacrifice his comfort and life for the comfort and life of the flock; he is ready to go hungry and pass sleepless nights for the satisfaction and safety of the flock John 10:11 he does not abandon the flock in a dangerous or life threatening satiation rather he stays with and encourages them.
THE HIRELING'S MODUS OPERADI
Since his interest is only in material gain, he always:-
1.Designs programmes aimed in making money
2.Teaches worldly philosophy as doctrine.
His teachings are centred on:
a. How to be rich in this world.
NOTE: I do not mean that it is evil to be rich in this world but this should not occupy our teachings every time or almost every time.
b. He offers false solution (assignment) with toll.
THEIR PERSONALITIES:
Permit me to use this plural pronoun(their)here, because hireling are many and diverse. They go by different titles like Pope, Bishop, Reverend's, Prophets, Apostles, Senior and most of them etc. They constitute a greater population of the religious leaders we see today. Whether rich or poor a hireling ( false prophet/teacher) always dresses gorgeously to attach self-importance to himself just to win the admiration and respect of the public. Some of them go with escort and guards, just to impress the public. They are puffed up.
Some are still in their mother's churches while some have gone out to open their own church/ministry but have no calling of God. Note that some pastor, Evangelist, Prophets and Prophetess in the church are hireling; some who actually began in the spirit of God, have in these later time turned themselves into hireling because of material gains.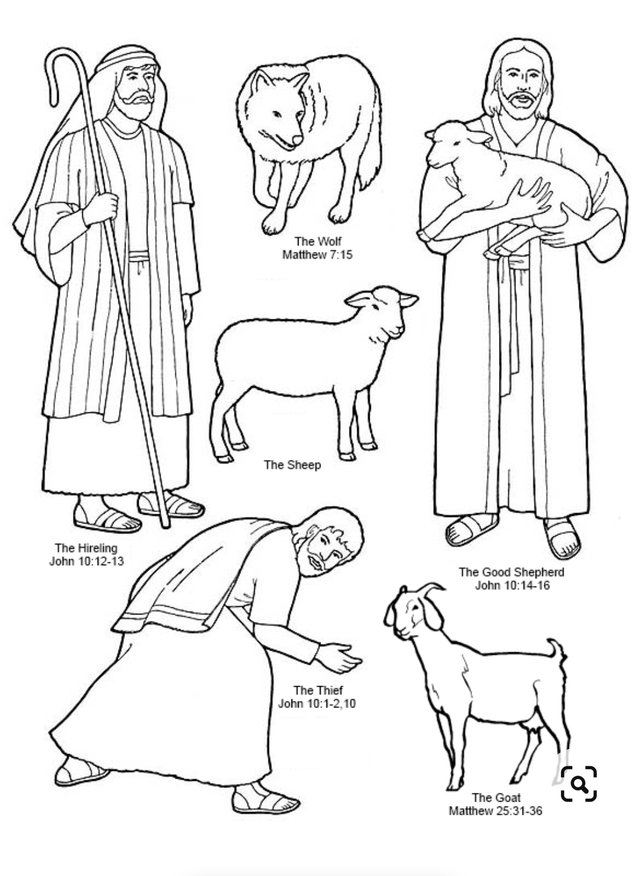 source
CONCLUSION
Having heard this teaching today, examine yourself and judge yourself whether you are a true worker, working together with Christ or a hireling.
Thanks for coming to my blog
@preechi