TALITHA CUMI.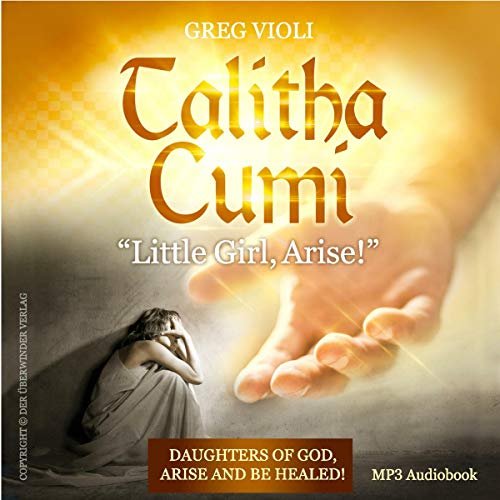 Source: m.media-amazon.com
One day Jesus Christ and his disciples came to the house of the ruler of the synagogue, he met many folks continuously weeping (crying; lamenting) and repeatedly screaming (wailing loudly) . And when he had entered the house, he said to the wailers, "Why are you people being caused to continue with [this] confused uproar and being caused to constantly weep and lament? The child (or the little girl) did not die away, but to the contrary, she continues fast asleep."
And began laughing at Him and kept on ridiculing and scornfully mocking Him. But He asked every one out, proceeds to take along the father and mother of the little girl – and those with Him; and continued making His way into where the little girl was reclining. Jesus Christ took the little girl by her by the hand and said to her, "Talitha cumi," which means, "Little girl or young lady, I am saying to you, wake up and proceed to arise. And at once the little girl arose and stood up, and began walking around – for she was about twelve years old. Immediately the people were all beside themselves in great ecstasy and amazement because Jesus Christ raised back to life the dead little girl.
If you don't overhear and ignore or disregard, you will end up doubting the power of God. Check yourself, are you in this situation? If so, you regarded and did not ignore the evil report, and fear has come so faith has left. The next thing that happens is that you solidify the fruit of the evil report. Stop it ASAP.
What do you do if confronted with colleagues or friends or family or business associates who are responding to the evil report?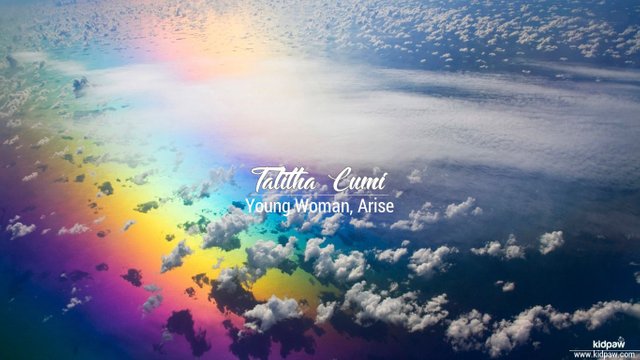 Source: www.kidpaw.com
He didn't let it perturb Him but rather He declared according to the promise. He set the records straight even if it would elicit mockery (and it did!) and He kept acting according to the promise. He booted them out! Those that don't believe the promise like you should be booted out because they could contaminate your faith. Fear like faith comes by hearing and hearing. Only surround yourself with people and things that remind you of the promise.
Notice that He also addressed the situation based on the promise. He really acted like He believed what was spoken. He had declared that the girl wasn't dead but sleeping (you should declare this too over the situation that presents itself as dead as long as you have spoken to Yahweh to breathe life into it) and He went to rouse the sleeping child. He treated Her like if she was sleeping and not like if she was dead. No crying, but a firm grip on her and a command to wake up.
Do this always!
Don't ever give room for an evil report to displace the promise of Yahweh in your life. Follow this blueprint and experience victory always.
Selah!