LACK OF KNOWLEDGE BREEDS ERROR.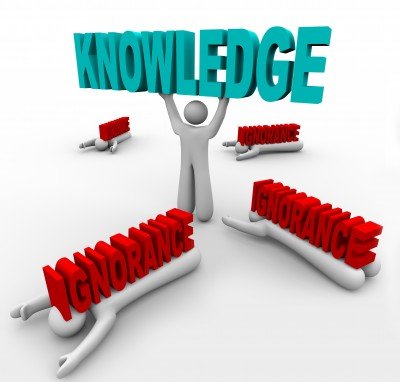 Credit: tbquk.files.wordpress.com
When your knowledge of scriptures is not in place, you are bound to live in error: "Ye do err, not knowing the scriptures". Jesus; praying for His disciples and all that will turn out to believe Him through the witness of His disciples: He beseeched the Father
"…Holy Father…sanctify them through thy truth: Thy word is truth" John 17:11&17.
If you are not walking in the truth, you are obviously walking in error. The Word of God is truth; if you are not walking in the light of God's Word, it is certain that you are walking in error. Walking with God in the light of His Word is what sheds His glory on your path. Like the songwriter puts it – "When we walk with the Lord in the light of His Word; what a glory He sheds on our way. While we do His good will, He abides with us still and with all who will trust and obey".
There are no two ways to enjoying God's awesome presence in your life. Living to do His will is living in His presence and living fulfilled. God's will is His Word. If you seek to do His will, then, go after His Word. Let it be His Word only and nothing but His Word. If you go outside the tenets of His Word, to do your own; you are sure to err.
The centurion who went after Jesus for the healing of his servant sought to have Jesus speak the Word. He told Jesus – "speak the Word only, and my servant shall be healed" Matthew 8:8. Anything outside the "Word only" is erroneous. It doesn't matter how sensible or logical it is; if it is not the "Word only", there is a problem.
Many seek to mix the Word of God with all manner of logic and traditions; it just doesn't work that way. A mix up leads to the absence of His power. The book of Matthew 22:29 reiterates:
"Ye err not knowing the scriptures, nor the power of God. A working knowledge of God's Word paves way for the release of His power, because, His power comes always to confirm His Word. Scriptures affirm in Matthew 16:20 – "They went forth, and preached everywhere, the Lord working with them, and confirming the word with signs following".