FORGETTING THE PAST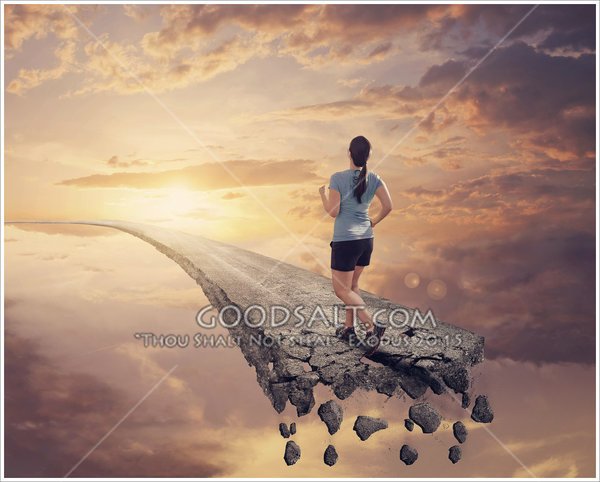 Credit: www.goodsalt.com
FORGETTING THE PAST
Have you ever sought to understand how Apostle Paul made it to the finishing line? He proclaimed in 2 Timothy 4:7-11 – "I have fought a good fight of faith, I have finished my course, I have kept the faith". How did he do it?
The "how" is unveiled in Philippians 3:13, in his letter to the brethren at Philippi; he said – "this one thing I do, forgetting those things which are behind, and reaching forth unto those things which are before".
Nothing sets a man on a reverse gear in life, as much as seeking to dwell on the past; whether it be a pleasant past or an awful one.One truth to guide, borders in the knowledge that there is really no future in the past. Your past is your history and your future is your destiny.
If you seek to make progress in life and get to the finishing line; you will have to learn not to dwell on the past. While it is true that the power of hindsight cannot be overemphasized, you are not meant to dwell on it; but, to have it as a guide.
Scriptures affirm; concerning the Israelites, that – "These things were our example; to the intent we should not lust after evil things, as they also lusted" 1 Corinthians 10:6.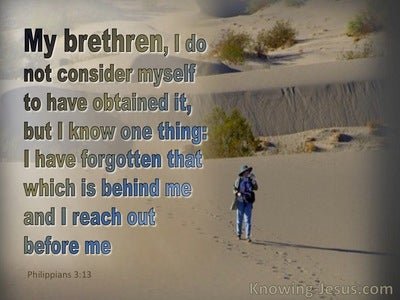 Credit: images.knowing-jesus.com
The remembrance of where you might have fallen in the past is for you to guard against a re-occurrence; it is not for you to brood over, living in bitter regret.
Having made amends; God expects you to press ahead and make progress. There is so much ahead which you must not allow your past to rob you of.
Learn to be a forward looking person, catching on the experiences of the past. Always seek the way forward. No matter what happens; you have to learn to be resilient.
Failure is never final and success never really ends, until we get to the feet of Jesus. You must never make any particular experience your final bus stop in life.
Always know that with God, the best is yet to come. It is wonderful to know what God has used you to do last year; but the question now is – what is He using you to do now?
Remember ye not the former things, neither consider the things of old. Behold I will do a new thing; now it shall spring forth" Isaiah 43:18-19.