MIRACLES FROM HEAVEN: HOW GOD HEALED A MAN OF BRAIN CANCER.
It's always a great pleasure writing and sharing this testimonies because it has an effect on someone's faith..
Testimonies are ways by which people can strengthen their faith in God..
My Testimony
A woman had shared this testimony in church of how her husband was healed of brain cancer..
She said " My husband had been operated upon on because he had brain cancer so while I was introduced to an online prayer that holds every morning(7am-8am GMT)@nsppd my faith was built up because I never missed anyday meanwhile my husband was still unconscious and the doctor said to me that while they were operating on him they tried their best not to tamper with the corridors of his brain cells but they didn't succeed so as a result he won't be conscious for the next six months and when he finally gets conscious, he may never walk again;
And the woman replied; doctor, what God cannot do does not exist. And the doctor replied to the woman, You think am not making sense?
And the woman replied what God cannot do does not exist. And the doctor angrily goes to the brother in-law and tells him to warn the woman of her behavior and while they were yet speaking, few hours after they wheeled the husband out and put the man in the I.C.U, the woman walked straight to her husband and said to God; "YOU ARE TOO FAITHFUL TO FAIL, I TRUST YOU SO MUCH, MY FAITH HAS RISEN."
THE MANIFESTATION
After that the woman called the husbands name and the husband responded and opened his eyes (this is just after few hours after operation)
The doctors came in surprised and calls the husbands name and he responds and everyone is amazed.. But the catch is that when they came to move the man out of the I. C. U to the hospital ward, they had to remove the window blades so they can pass him through the window blade and the woman asks why they were removing those window blades? And they said that the door won't allow the stretcher pass through and the experts have said he won't be able to stand up for another one year but while the delibration was still going on, the man stood at his feet and started walking...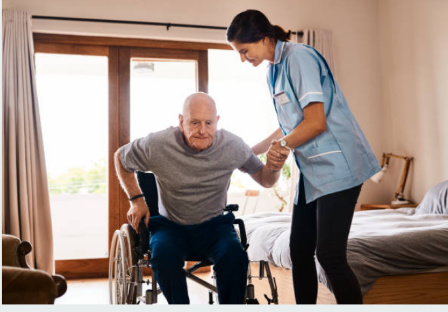 source
The woman keeps screaming
WHAT GOD CANNOT DO DOES NOT EXIST..
I BELIEVE IN THE GOD OF MIRACLES..
DONT EVER GIVE UP ON GOD.