FINANCIAL ENLIGHTENMENT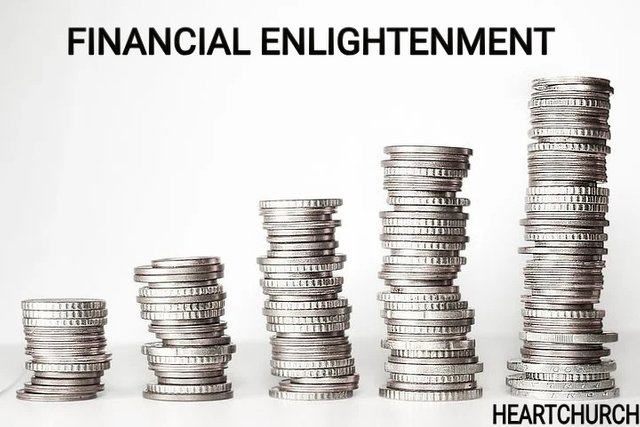 Source
---
INTRODUCTION
---
Getting wisdom is the wisest thing you can do ! And whatever else you do, develop good judgement. Proverbs 4:7(NLT).
Financial enlightenment is all about understanding how money works and how to create wealth. Do you know that going to school does not guarantee that you will become wealthy? Especially in developing countries like nation's in the African continent. School does not teach students financial education.
---
You need to acquire financial knowledge if you really want to be successful in wealth creation. God will not entrust you to wasters. Think beyond your certificate and career. Your career is not what God created you to do. It is not your job that makes room for you,rather your gift! So find out what you are created to do on earth. When you discover your purpose in life, you will gladly do it and people will pay you for it.
---
THE SPIRITUAL SIDE OF WEALTH
---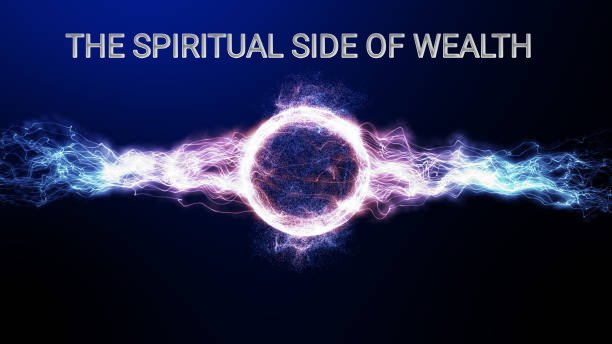 Source
---
Again,the devil took Him up on an exceedingly high mountain, and showed Him all the kingdoms of the world and their glory. And he said to Him,

"All these things I will give you if you will fall down and worship me."

.Mathew 4: 8-9(NKJV)
Everyone on this earth has a God given purpose,the reason why you were created, so it's our duty and our assignment to discover it.
In order for a man to discover purpose,he needs to go back to the originator of the purpose,"God"
Wealth is first spiritual then physical. The Lord Jesus' temptation in Matthew 4 is a practical illustration of this fact. Satan took the Lord to a high mountain and showed Him all the kingdoms of the world and their glory, he said unto the Lord,all these things I will give you if you will bow down and worship me. How did Satan manage to get all the wealth of the world? It was transferred to him through the fall of Adam. I'd you do not want to struggle financially as a believer you must know that wealth is first spiritual and then physical. You must become a die hard giver . You have to learn how to contend with Satan for the finances that God is sending you. Every believer that wants God to prosper him financially mist learn how to fight financial battles.
---
CONFESSION
---
I HAVE THE WISDOM OF GOD WITHIN ME BECAUSE CHRIST IS MADE WISDOM UNTO ME BY THE FATHER. I WILL DO ALL I CAN TO GET ALL THE KNOWLEDGE THAT I NEED FOR GOD'S GENERATIONAL WEALTH TRANSFER IN THIS SEASON. AMEN
---
PRAYER
---
THANK YOU LORD FOR BLESSING ME WITH ALL SPIRITUAL BLESSINGS IN HEAVENLY PLACES. I CONTEND FOR THAT WHICH YOU HAVE GIVEN ME. SATAN,TAKE YOUR HANDS OFF MY FINANCES. AMEN.