DailyTelos-Tutorial
Happy and blessed day to the entire HeartChurch community, as we all know the year 2020 was a very difficult and controversial year, we were all arrested, facing in the best possible way the surprising change that affected us all.
We must continue with the work and mission that we have as the people of Christ, trusting that he is in control of our lives, The year 2021:The year of lifting the anchors and following the course that God has set for us. Recounting our progress and for new users, Heartchurch got its landing page:
Where you can create accounts with the suffix jc, which has the privilege of an accumulated daily token "Heart".As part of the strategies for the expansion of our community, we have the support of @goldsmith.money, which has made many efforts to create opportunities and tools, including "dailytelos".
It consists of an application to write a personal diary in a way easy and simple and with all the ease that blockchain technology gives us.
Another important feature is that it makes a native hash of SHA256 file test with verification page. Good for people who want to create proof of existence records.
So for example, this project does the same file proof on the Bitcoin blockchain.
---
---
I know that many are not aware of these changes, some disoriented, little familiarity with technical languages, so I wanted to make this small summary of how we can make our dailytelos, quickly and easily.


1.-The first step is to enter the website:
https://goldsmith.money/daily-telos/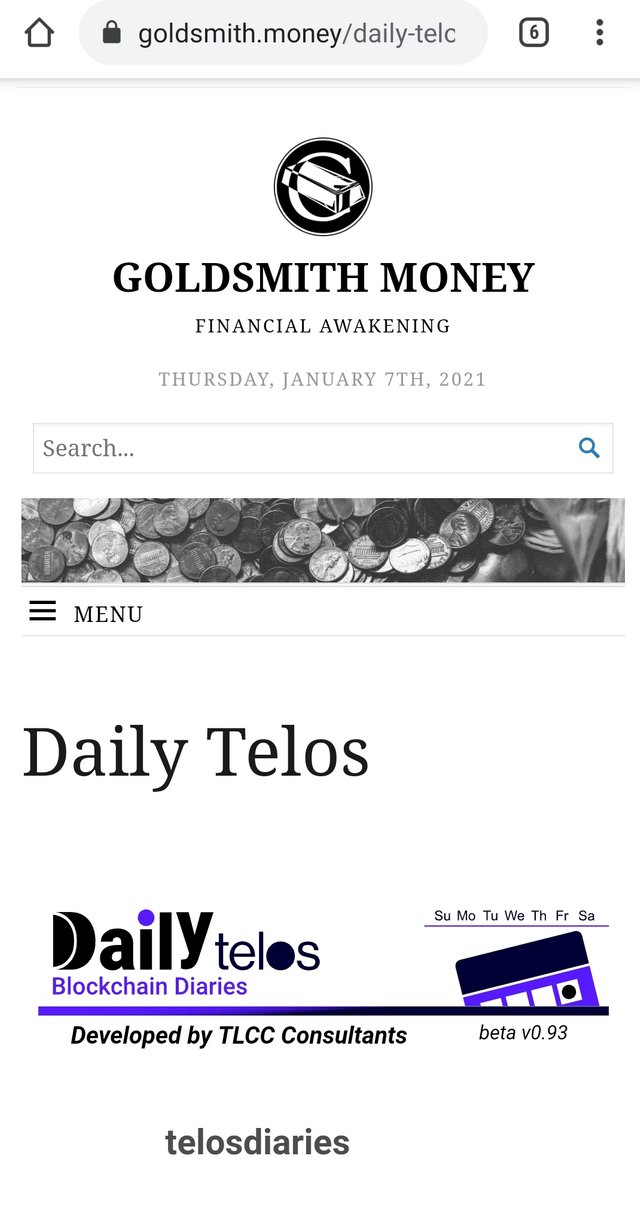 2.-At the top, we click on Diaryentry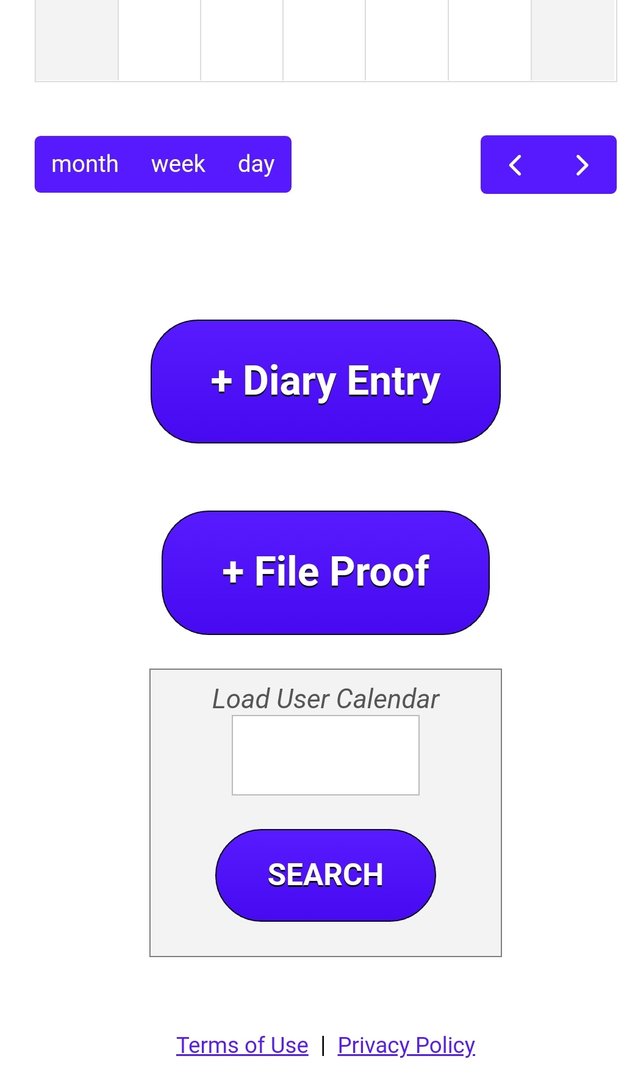 3.- We put our telos account, in this case I am using @darlenysugas, it shows us the option that we can choose to pay with Telos or Heart, if they are jc accounts they must have Heart for the transaction, if your account is new when you send your first Heart, you will receive 500 automatically.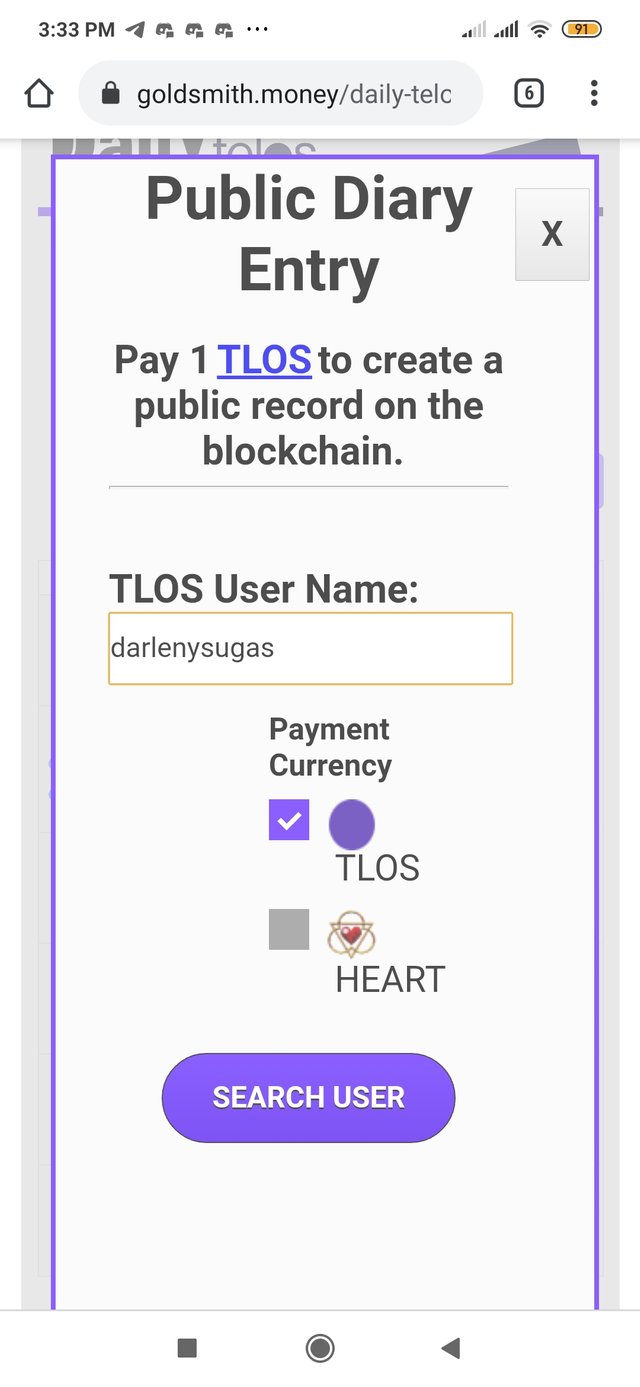 4.- Then we write the name of the account in the searh field, the system will search and will throw the following screen: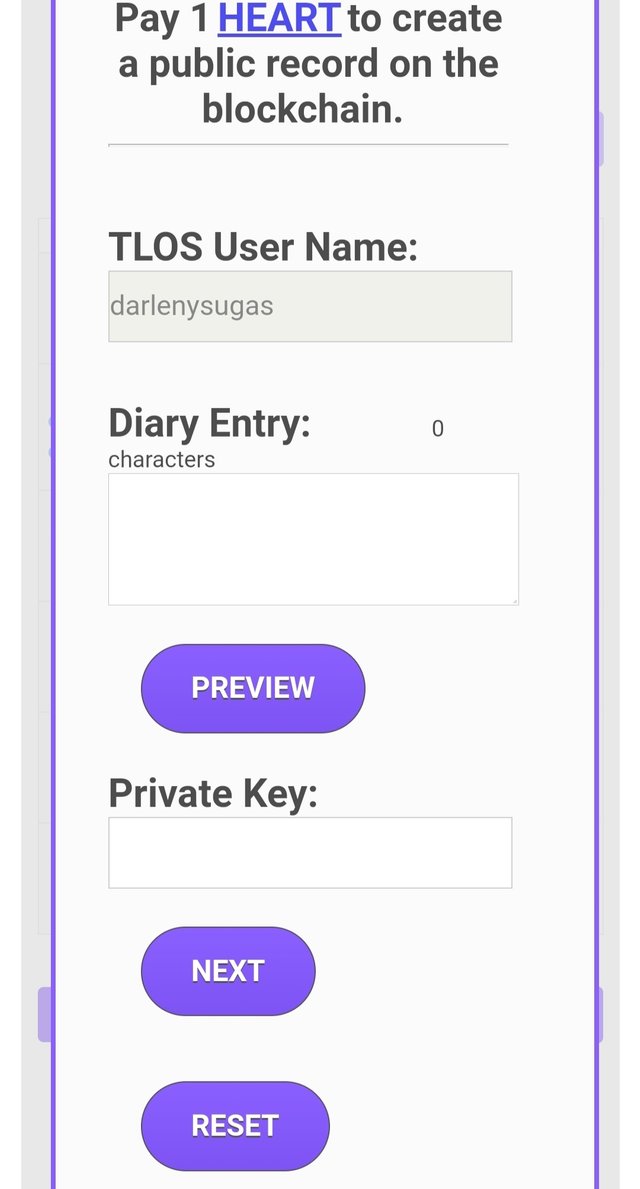 We begin to write our diary, and we click on the Next button.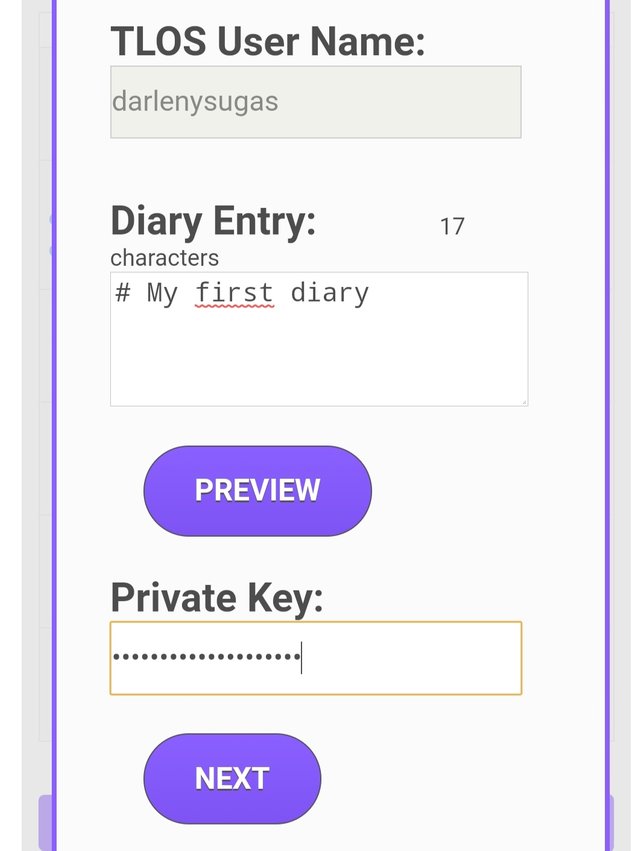 5.-Then, it displays another screen, showing the cost of the transaction, we accept the terms by clicking on the blank box and then on MAKE PAYMENT.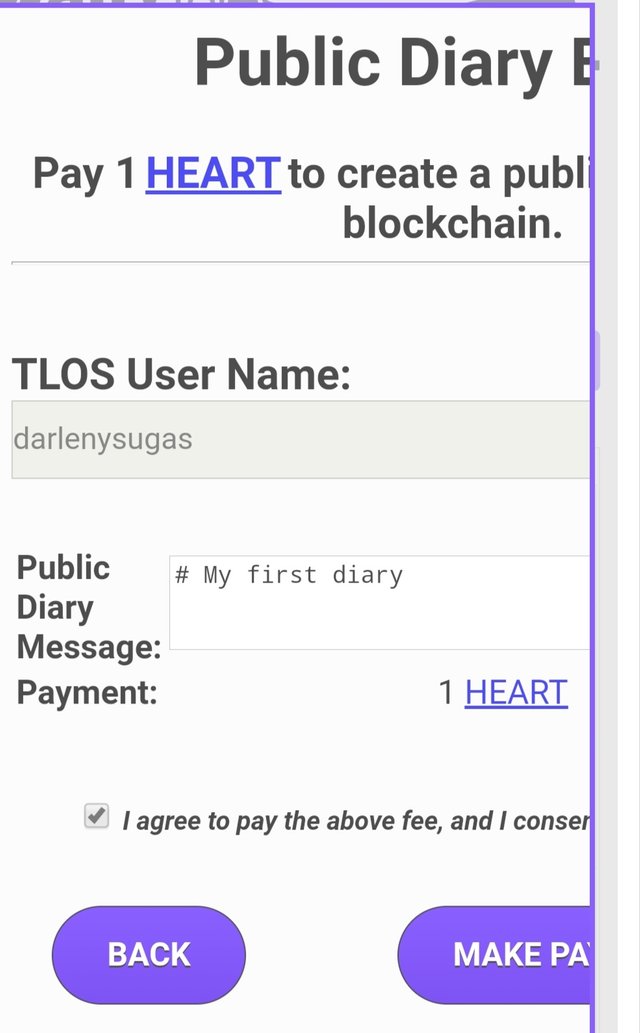 6.- At the end we will have our diary ready.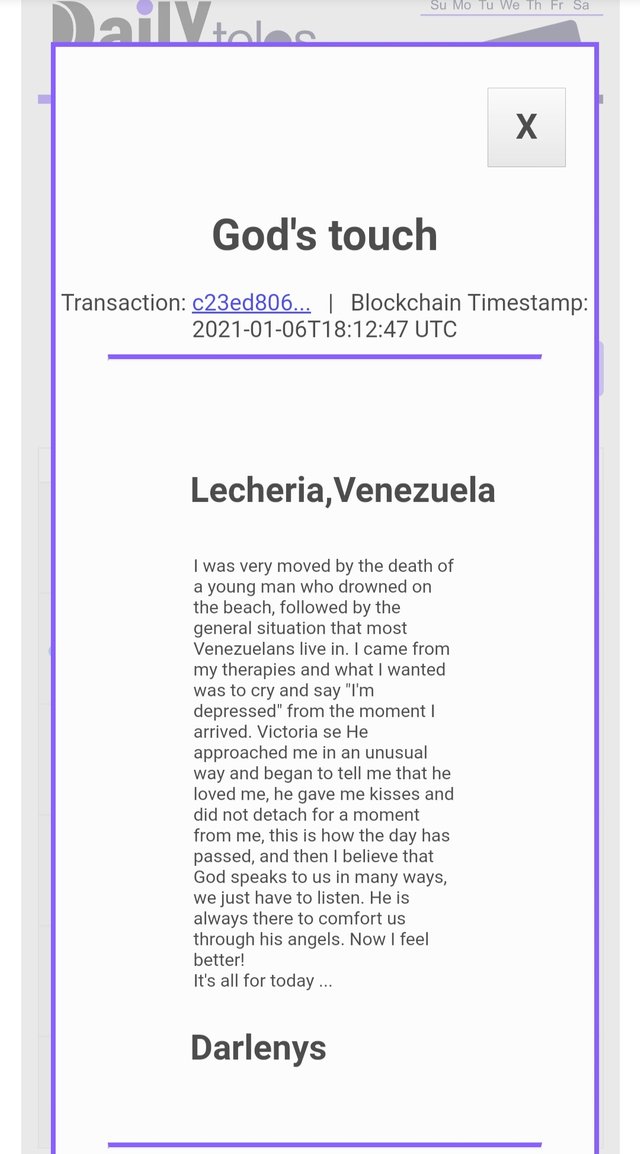 Additional considerations:
Once published we can look for our entry in the following box: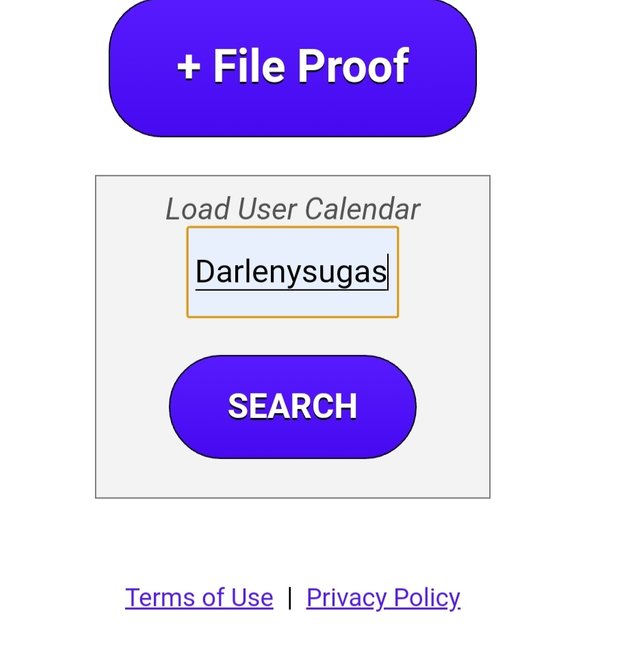 It will show us the calendar with all the entries.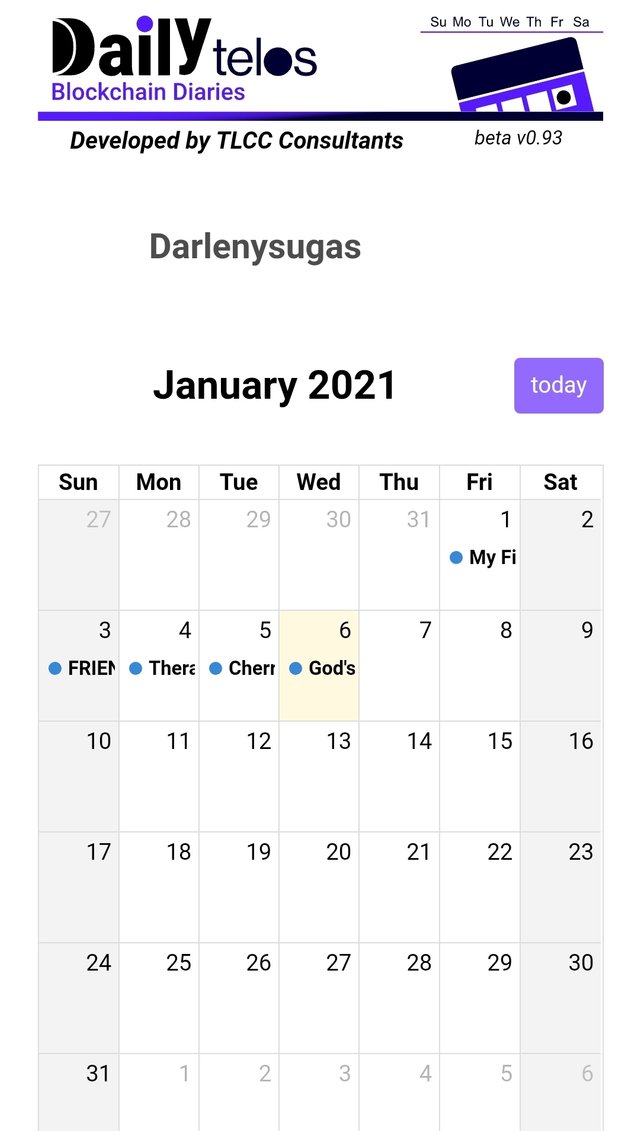 ---
---
As we can see, it is an easy-to-use and very user-friendly tool, there are also many prizes for the first active users, do not forget to participate.
I leave you the explanatory video:
---
---
For more information, you can join the channel