Heart Farms Virtual Land Auction 🏞️ - Launch Recap!

As the developer of Heart Farms, I have been following the opening action of Heart Church's virtual land auction.
Heart Farms Virtual Land Auction began at 16:00 UTC time, and bids immediately began for many of the plots along the coast lines and inland river.
HEART FARMS Virtual Land Auction
The coastal areas seem to be popular, as many bidders focused on these. Two such plots bid on have both road and coastal access near the town of Emerald.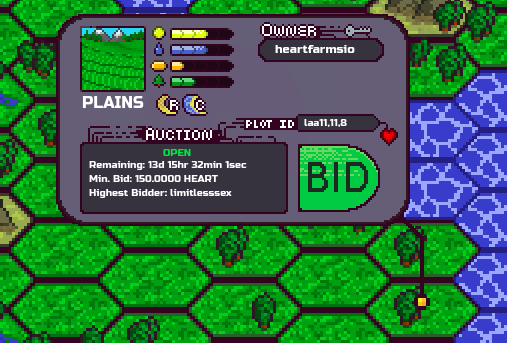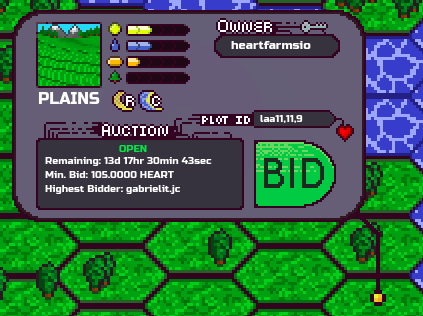 ---
The bidding continued as there was a back-and-forth between ruben1.jc and limitlesssex over plot: laa11,8,2 resulting in a whopping...
500 HEART BID! 🔥🔥🔥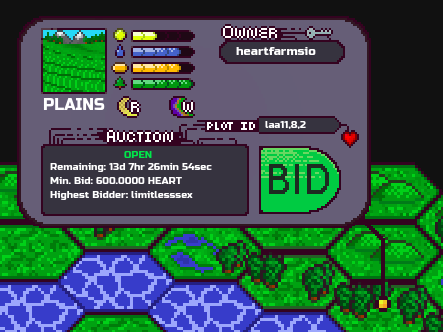 We are only 3 hours into the 2 week auctions for The Emerald Coast and it's already heating up!
---
Highest bidders will receive ownership of their plots as the auction finishes on April 24, 2020.
---