My Experience with the PlaySteem App with @etainclub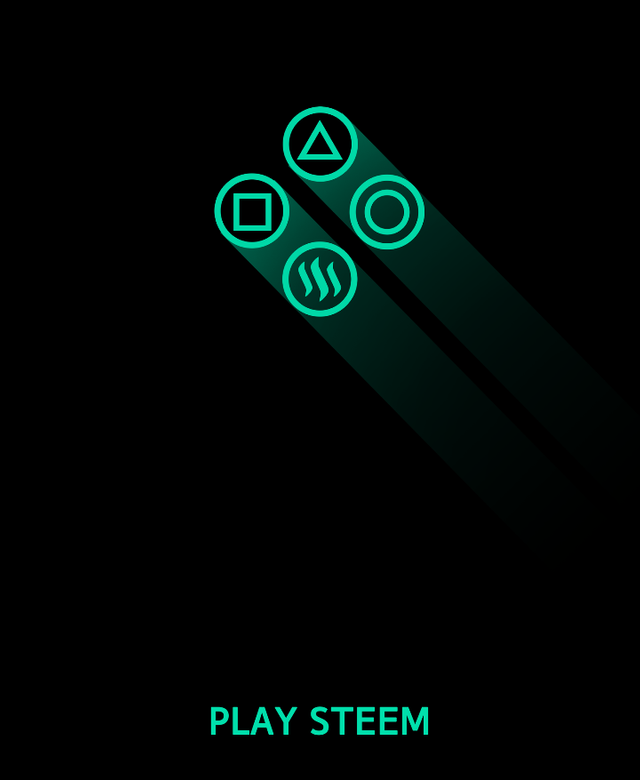 Image source : my phone.
So firstly, WOW!!! This app is really amazing, from its simplicity and flexibility, to its brightness and its easy use features and applications. Now this is a great improvement in the Steemit community.
Let me start by talking about the login and account creation section.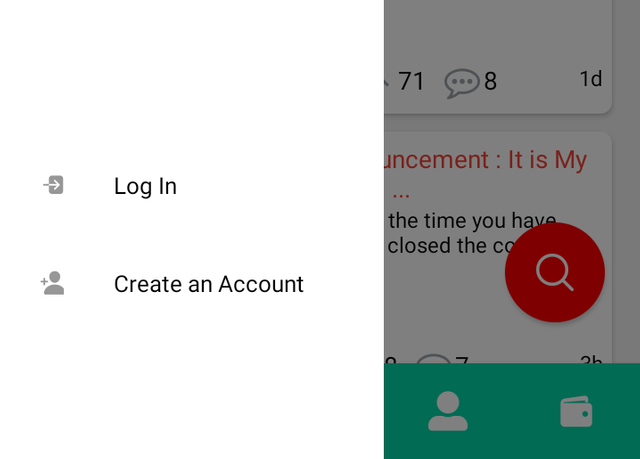 Image source : my phone
It's wonderful to know the you can now open a steem account without using the normal site itself, now you can easily access the creation and login through the app and so it becomes more better and faster for usage. I also for got to tell that the login process was easy and smooth and not just that but my whole details appeared at once.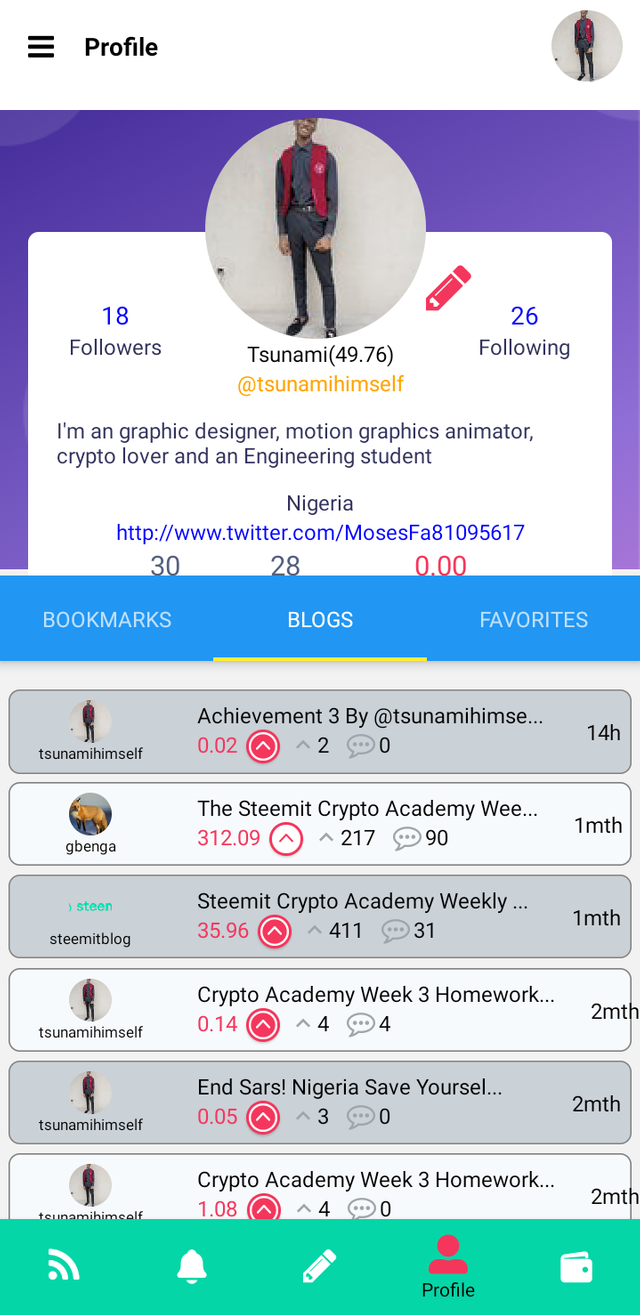 Image source : my phone
About the security in the app, in a way... it's nice as it is also risky, if you want to login you are asked for your normal posting key which is what would also required from you on the site but you can apply the otp option where you would be sent a one time verification which would be used to login. Now the otp could further help protect your account surely but if by any unfortunate chance you lose your otp source (like the email or number you use to receive the otp) then you'd have to go through another process again.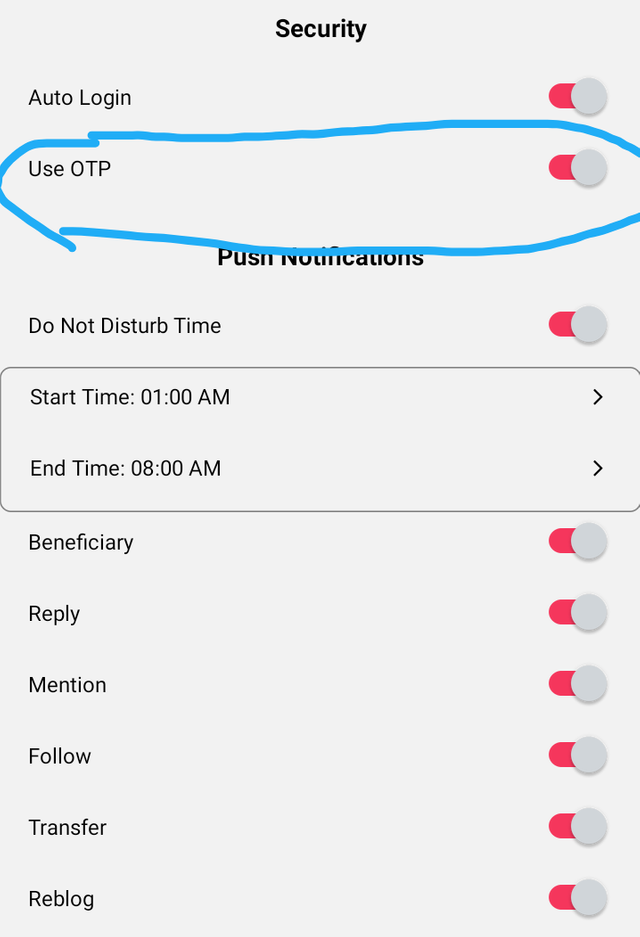 Image source : my phone.
But the OTP option isn't working in my phone, I selected, logged out and logged in successfully without any OTP though it was still turned on.
The feed is another sweetpart of the app features, to easily read posts, up vote and comment at your finger tips. You can also also vote with percentage, i.e you can set to the amount of vote you want to give to a particular post.
![Screenshot_20210412-135444.png](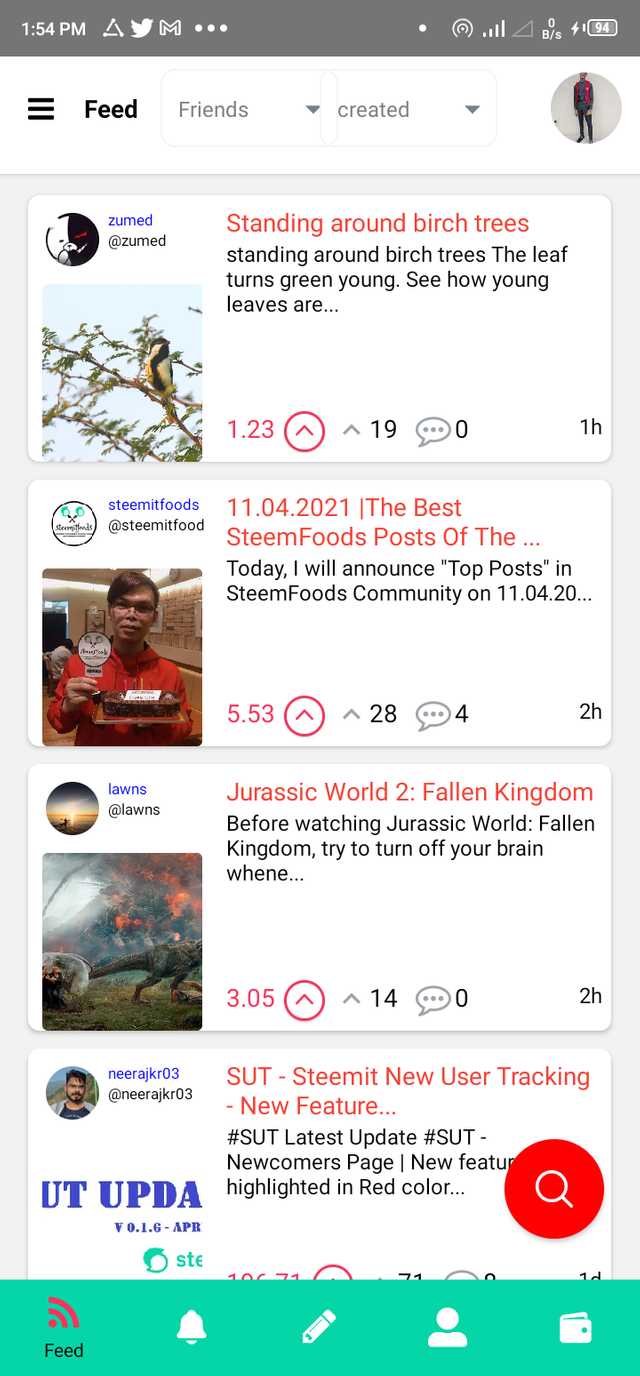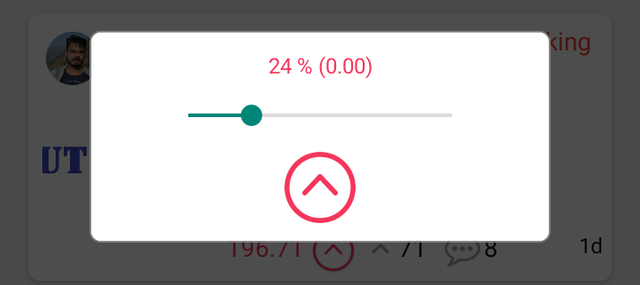 Image sources : my phone
Also the notification section on the app is better, i dont need to be sent to a new tab to be able to see my notifications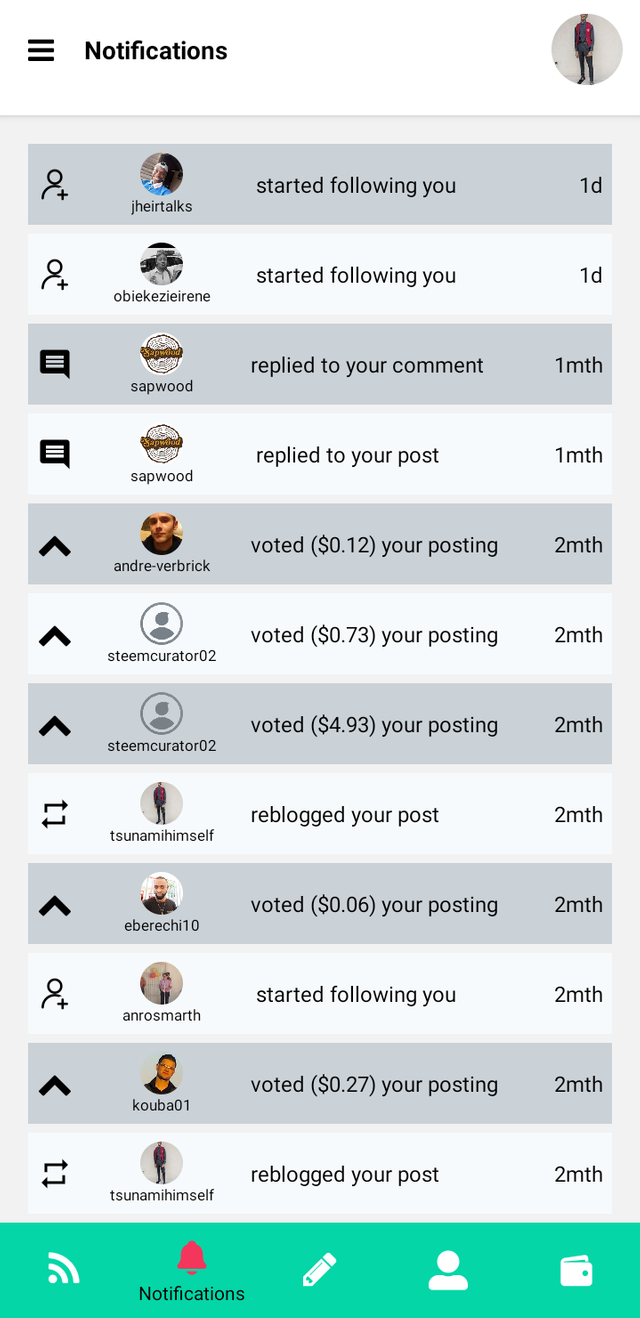 Now to my most intriguing feature in the app, it's thr posting section. I think this is thr best so far, all the complexities of the site posting page was removed there and to post was easier and I think I'll starg using this one for my posts instead, nobody wants to be slowed down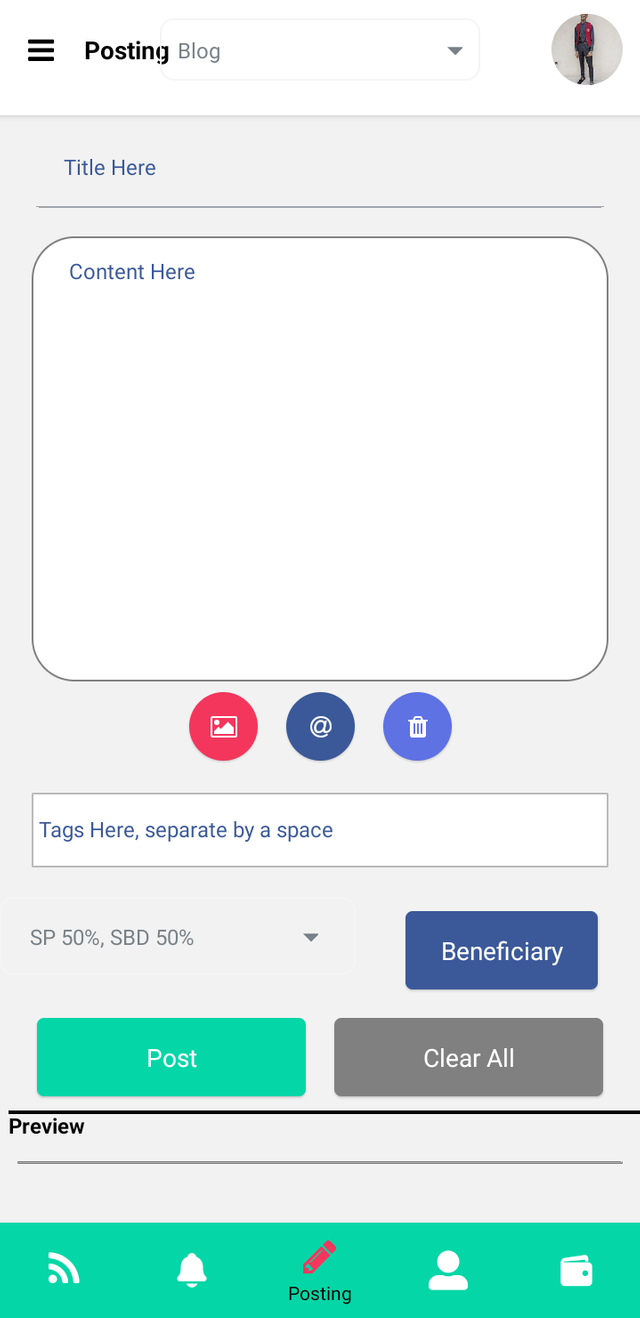 I can even put more beneficiaries to my beneficiary list
I couldn't notice any bugs for now though except the OTP option that is not working and I think it can be easily resolved. Another thing that would be nice if it were available was a chatting system, where you don't need to only have conversations in comment sections but you can also have to private sections to chat with friends online.
It was really nice going through the app and I'm hoping to see more features, great work @etainclub and @steem-agora.