Crypto Academy Season 2 Week 3 Homework Post for (@imagen) - Blockchain Project
Hello this week, Professor @imagen has touched upon an interesting and enjoyable subject. Although the homework seemed very difficult at first, I guess I said that I couldn't attend it, but after some thought I realized that it was actually an enjoyable homework. It just takes a little bit of creativity to work.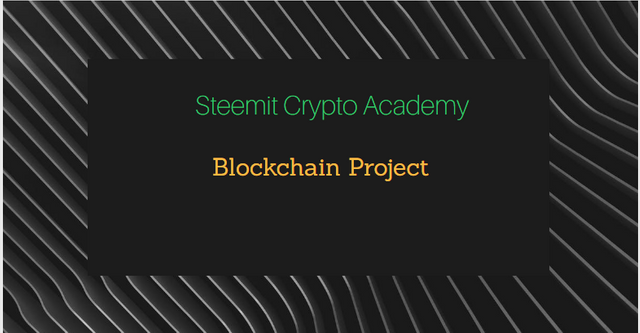 [snappa.com)

White Paper
A well-prepared white paper leaves a positive image in the eyes of the investors.
Blockchain Project Name:
JETON (JTN). While determining this name, I also wanted it to be a realistic name. I wanted it to be imaginary but realistic on the other hand. who knows, maybe I will be the one who puts this project into practice in the following years. "JETON" will be a local project, but since it will be a global project in the coming years, I was careful to choose a global name.


P
Yes, I want my project to be like a real project. I searched for my Coinmarkette project, there is no project with the same name.
The Purpose of the Blockchain Project is:
Digitalization is increasing its place in our lives day by day. It is a project created to keep up with the digital world. To create a token that will fulfill the ticket / money duty valid in public transportation. A card will be given to each user. Balances will be loaded / transferred to the card. The card will be personal. The fingerprint will be sensitive. In cases of loss or theft, the card will become dysfunctional. In case of stolen, the cardholder will be able to move his balance to another (new) card using the private key. Card fee will not be charged from the first 1000 people who apply for a card. For the next applications, the card fee will be 10 JTN.
Logo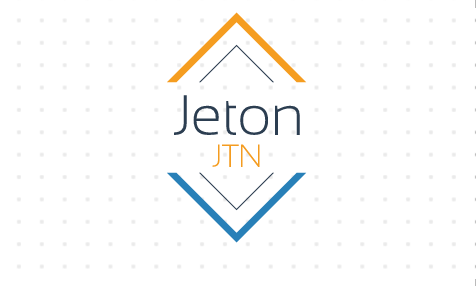 Logo Service
While making the logo, I wanted it to consist of signs indicating arrival / departure signs.
Team:
Hasan Poyraz (Imaginary): CEO and co-founder
Alev Tiryaki (Imaginary): Computer scientist. CTO.
Fehmi Beyaz (Imaginary): Responsible for financial affairs.
Adam Kirstin (Imaginary): Responsible for promotional affairs
and other employees.
On Which Network Will It Work?
The blockchain project will be a project running on the Tron network. TRC-20 based Utility will fall into the token category. Products in the service sector fall under the Utility token category.
Contact addresses
Web address: www.jetonpay.com
Twitter: @jetonpay
Facebook: JetonPay
Instagram: @jetonpay
Reddit: @jetonpay
Medium: @jetonpay
Steemit: @jetonpay

How Much Will Be Produced
Initially, 10,000,0000 units will be produced. 10% of the amount produced will be distributed in advertising promotions. 10% will be used in cooperation with partners. 50% will be sold to fund Launchpool or ICO initiative. 30% will be allocated to the team.
Inflation:
Inflation rate is important in blockchain projects. The inflation rate should be consistent and credible. Inflation or new token issuance will be classified as 1 month, 3 months, 6 months or 12 months.
Monthly: New tokens will be issued to employees working in public transportation services, equal to the real money value paid that month. For example, if 100,000 TRY was paid to employees in May, 100,000 new JTN tokens will be issued.
3 Months: New JTN tokens equal to the amount paid for products such as the maintenance of vehicles used in public transport, fuel consumed by vehicles, etc. will be issued.
6 Months : There may be new vehicle purchases. May be a new employee. New JTN tokens will be issued as well as the new vehicle cost and new employee cost.
12 Months: New tokens will be issued as much as the annual inflation rate calculated in the country. In addition, new tokens will be issued as much as the increase in employee salaries.
Token Price
The token price will be equivalent to the currency TRY in the country. Arrangements and interventions will be made so that 1 TRY = 1 JTN. The token price will be fixed. Instead of waiting for the token price to increase, new tokens will be issued periodically.

Road Map


P
A well-designed roadmap is needed for the continuity of a blockchain project. I created a two-year roadmap.
Q3 2021: Permission will be requested from the authorized institutions in the country for the implementation of the project.
10,000,000 new tokens will be generated.
Q4 2021: Blockchain project will be promoted on social media such as twitter, facebook and steemit. It will be explained in detail on forums such as Bitcointalk and reddit. Promotional videos will be published on places like Youtube.
50,000 JTN tokens will be distributed via airdrop to those who perform certain tasks.
Discussions will be held with Paribu, one of the most popular exchanges in the country. It will be applied for JTN token listing. A strategic partnership agreement will be signed for Launchpool.
Maestro company will be contacted for custom designed JETON cards.
Q1 2022: He will meet with the Mercedes company for the procurement of public transportation vehicles.
Q2 2022: A suitable inflation new token will be issued to raise funds.
Q3 2022: BTCTürk exchange will be discussed to list the JTN tokens. 50,000 JTN tokens will be distributed.
Q4 2022: Mercedes company will be negotiated for public transportation vehicle supply.
Q1 2023: Efforts will be made to issue a new token.
Q2 2023: Studies will be done to make it a global project. Work will be done with Binance exchange. All requirements will be pushed to be listed on Binance Launchpool. 100,000 JTN tokens will be distributed.
Q3 2023 :New employees will be hired. Negotiations with MAN company will be made for the supply of new vehicles.

Conclusion
Even though my blockchain project was designed as a dream, its applicability is very high. It is a project that can be applied in real life. As it is an original project, it is a solution oriented project that can find a solution to any problem. Honestly, when I meet with my software developer friends, I will share this project with my friends. Our world is getting more and more digital with each passing day. The pioneers of blockchain projects have always managed to get a bigger share of the cake.
Thanks to professor @imagen for this useful course and homework.
Cc:
@steemitblog
@imagen