Steemit Crypto Academy Weekly Update #10 [ April 19th, 2021 ]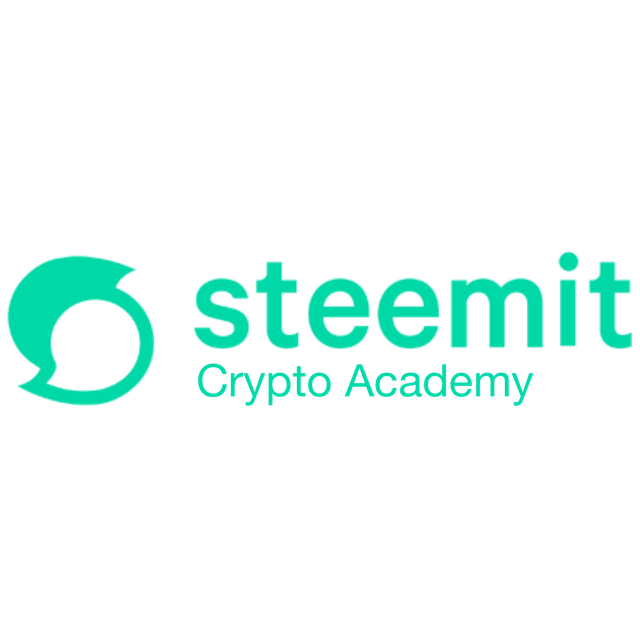 The Steemit Crypto Academy is now into the second week of Season 2.
We hope you have enjoyed meeting some of the new professors - we have the rest of the new team members for you to get to know this week.
We are definitely seeing the standard of the homework posts improving week by week.
However some people are still trying to cheat the system by posting plagiarized work.
Plagiarism will not be tolerated in the Crypto Academy. Our detection methods are getting better every week, and our penalties are getting more severe.
Do the research, produce your own work, do not plagiarize other people's content, and you will be rewarded.
---
---
The Steemit Crypto Academy Courses - Week 10


These are the courses for Week #10…
---
This week Professor @Abcallen's lesson is all about learning to write posts on the Steem blockchain.
The homework task involves using steem.buzz to write a 'personal introduction' article using at least 5 Markdown commands. If you have a reputation of 65 or over you should participate in Steem community activities and write activity articles.
---
---
@levycore [ Indonesia ] - assisted by @alphafx [ Nigeria ]


This week Professor @Levycore is taking an introductory look at Non-Fungible Tokens (NFTs).
The homework task involves describing one popular project that uses NFTs.
---
---
@pelon53 [ Venezuela ] - assisted by @imagen [ Venezuela ]


This week Professor @Pelon53 is taking a first look at Tokens.
The homework task involves exploring the three main types of tokens - Security, Utility and Equity.
---
---
@fendit [ Argentina ] - assisted by @sapwood [ India ]


This week Professor @Fendit's lesson is all about making your cryptocurrencies work for you through investments.
The homework task covers risk aversion, different types of savings products and setting up investments on Binance.
---
---
This week Professor @Stream4u's lesson is all about Price Forecasting.
The homework task sets various tasks to do with price forecasting.
---
---
@kouba01 [ Tunisia ] - assisted by @yohan2on [ Uganda ]


This week Professor @Kouba01 is all about Cryptocurrency Contracts For Difference (CFDs) Trading.
The homework task sets various questions to be answered about Cryptocurrency CFDs.
---
---
Homework Guidelines


We are keen to ensure that all contributions to the Steemit Crypto Academy are of as high a standard as possible.
While the Crypto Professors may set specific requirements for some of their homework tasks we would suggest all students follow these basic guidelines…
---
Please make sure you send your homework posts into the Crypto-Academy community…
---
Please check each Professor's post carefully for any special instructions they have given for their homework task. Once you have completed your homework post make sure you leave a link on the Professor's post to ensure they see it.
Following all these guidelines carefully will help you gain higher vote rewards for your homework posts.
---
---
New Voting Rules for Season 2


To encourage people to do more research and put more effort into producing higher quality homework posts @steemcurator02 will now only be voting on posts that achieve a grade of 5 out of 10 or above from the Professor.
Additionally to discourage 'content farming' from multi-accounts set up purely to harvest votes from the Crypto Academy @steemcurator02 will only consider giving votes on homework posts submitted by people with reputations of 45 or above.
If you are new to Steem we suggest you join the Newcomers Community and do the Achievement Tasks there to get to know the platform and build up your reputation before joining the Crypto Academy…
---
---
The Steemit Crypto Academy community


The Crypto Academy community is ONLY for posts to do with the courses being run by the Crypto Professors…
Alongside the course posts from the Crypto Professors, the only other posts in the Steemit Crypto Academy community should be homework posts for the tasks set by the professors.
Please do not post general crypto related posts now in the Steemit Crypto Academy Community. Any non-Academy posts may be muted.
---
---
We hope as many of you as possible will join in with the Steemit Crypto Academy courses and do the homework tasks set by the Crypto Professors. You are free to follow as many of the courses as you want.
In this second season of the Academy we will be putting a greater emphasis on improving the quality of the homework posts.
We will also be putting even more resources into curbing plagiarism, content farming and other abuse.
---
We are keen for the Steemit Crypto Academy to provide a high quality learning opportunity for those willing to put in the effort to expand their knowledge and understanding of the world of cryptocurrencies.
Thank you
The Steemit Team
---
---
Community Notice - New Steemit Editor


Thank you for your feedback on the new editor we have been trialing on steemit.com.
We see there are a few bugs and issues with the editor so we are reverting temporarily back to the old 'classic' editor for the timebeing while we fix the issues.
The new editor will be back shortly.