Check your Monthly Club5050 Status in Steemit Crypto Academy- Season 5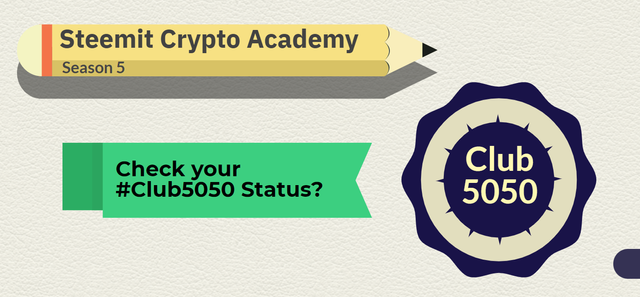 https://docs.google.com/spreadsheets/d/1uFngNpJwD31VCLwhhgjETykpPYEwd4m-QCcY5tiZEjg/edit#gid=0
Club5050 status(last one month) is now a part of the comprehensive eligibility criteria in Steemit Crypto Academy w.e.f. 15th Nov 2021.
An additional threshold of min 150 STEEM Power Up has been introduced in SCA(Season 5, to all the tiers including Beginner-Fixed) to validate your Club5050 status regardless of your payout and earning during a specified period(i.e., last one month).
The minimum threshold of 150 STEEM Power up(monthly) refers to both active and inactive users. The upper threshold is subject to your cashout for a specified period.
For a user to be eligible in Season 5 of SCA, the Power-up STEEM for a specified period should be greater of the two:-
(i) Min 150 STEEM Powered up
(ii) STEEM cashed out
Further, the Club5050 status will continue to probe the Power Down History for the specified period. Therefore, to qualify for Club5050(monthly status), the user should not have a Power Down history for the specified period.
We have prepared a table in Google Spreadsheet to check the Club5050 validity/status(one month) in SCA.
Open the sheet--
https://docs.google.com/spreadsheets/d/1uFngNpJwD31VCLwhhgjETykpPYEwd4m-QCcY5tiZEjg/edit#gid=0
You can notice two cells in yellow color(Anyone can edit only yellow-colored cells). They are your input values. Just by entering two inputs, you will get to know your Club5050 status in SCA.
And these two input values you can get from Steemcryptic tool.
Go to-- https://www.steemcryptic.me//club5050
Enter STEEM Username, e.g., @aasifwani
Select the date range; it should be one month period-- e.g., 17th Oct to 17th Nov 2021
Click on Fetch SBD: STEEM Power Up Ratio

Scroll it down to know your INPUT Values of Google Spreadsheet.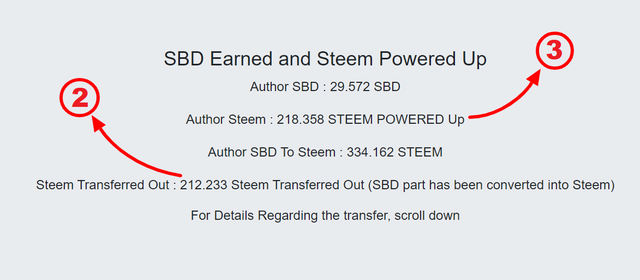 Username- @aasifwani
Period- 17th Oct to 17th Nov 2021
INPUT Values:-
2- STEEM Cashed out- 212.662
3- STEEM Powered Up- 218.358
Now open the Google Spreadsheet and enter the values in the designated cells(yellow color).


The Club5050(monthly) status of @aasifwani is TRUE for the specified period(17th Oct to 17th Nov 2021), which means he is eligible to partake in SCA-Season 5
Once you enter the values, it will display your Club5050(monthly) status -- TRUE or FALSE.
TRUE- Eligible to partake in SCA, Season 5(please check other conditions such as SP, Rep)
FALSE- Not Eligible to partake in SCA, Season 5.
Thank you.

Reference:-