Steemit Crypto Academy Season 2 Week 3| Homework post | Trading and Holding - Two Sides of a Coin
I feel lucky to be here on this prestigious platform where Mr.Professor
@alphafx
has taken the task of spreading education to steemit crypto academy members. In today's lecture, the professor
@alphafx
has directed to submission of homework regarding the concept of trading Vs holding of cryptocurrencies.


Image source: created in paint
No doubt, trading and holding are the two aspects of a financial asset. The traders who like the idea of trading mostly do this on the basis of some technical analysis in order to get quick/short term return by trading a financial asset whereas the holders/investors mostly analyzed the financial asset/ cryptocurrencies on the basis of their fundamentals and invest their capital to seek long term return.
Here I am submitting my homework as under. The first question of homework is;
1. Do you hold any coins? Talk about the wallet type you prefer/would prefer holding in.
As far as holding of coins is concerned, I don't hold coins and try to trade in the crypto market by working on technicals and try my best to derive some quick returns. However, I have 200 plus steem dollars (SBD) and around 200 steem coins on steemit wallet in December 2017 where the price of SBDs hit around $13 and I sold the SBDs to gain some profit.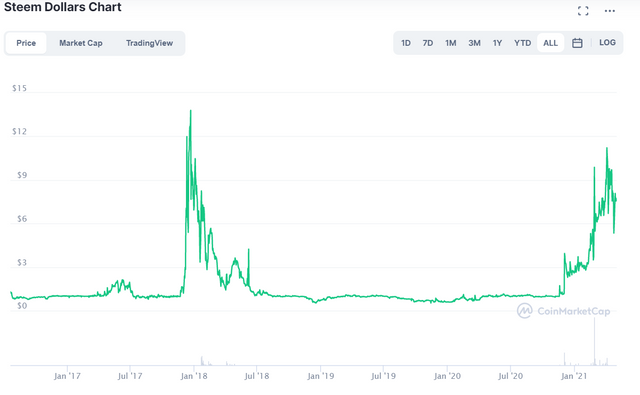 image source; screenshot from coinmarketcap.com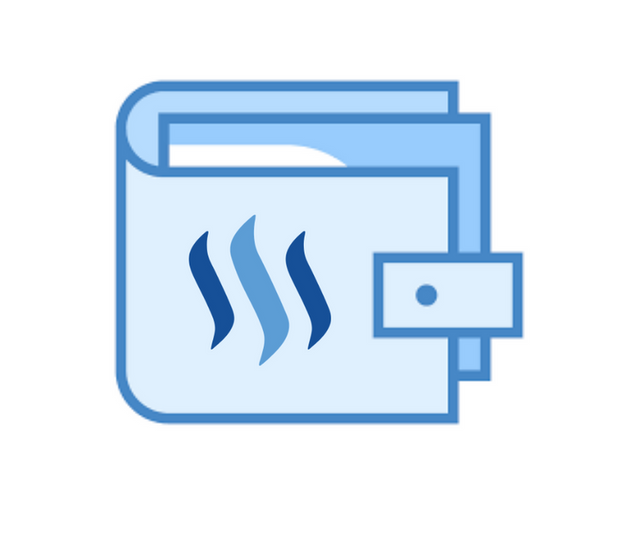 Image source: Steemit.com
Now I am holding Steem Coin and I love the steem wallet because of the following friendly features.
Steem wallet provides safety of funds because one performs one's due diligence by keeping its keys secure.
*Steem wallet provides easy, fast, and secure transfer of funds from one account to another.
No fee charged on transfer of funds.
2. With screenshots show how to perform spot trading on any pair of your choice.
Spot trading is to buy the financial asset/cryptocurrency at a cheaper price and sell at a higher price.
Here I have selected BAT/BTC for showing trading purpose.
<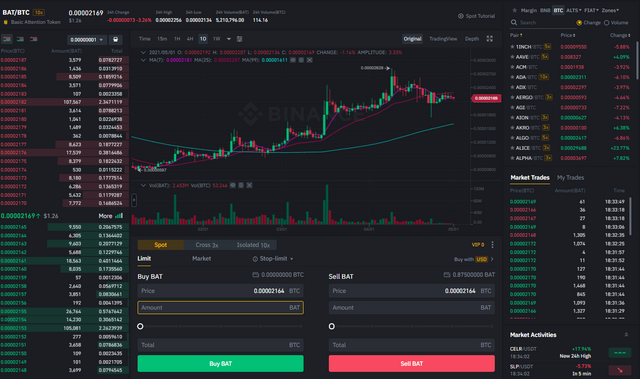 Image source: Screeshot from BNB exchange
In the price box, simply mention the price where you want to buy the BAT coin, and in amount box, type the amount against which you want the number of coins and then click on BUY button to buy the coins.
Similary, On sell side, if you want to sell BAT coins, mention the price in price box where you want to sell the BAT coins and in amount box, type the amount. Then click on Sell button to sell the BAT coins.
suppose, I have bought BAT coins @ 0.00002169 and sell @ 0.00002200, my profit will be 0.00000031 on BAT coin.

3. Holding or trading, which do you prefer and why?
I always prefer to trade, though trading is riskier than holding the coins, but trading gives you profit in no times.