Steemit Crypto Academy | Season 2 Week 1 : P2P Market by Prof. @sapwood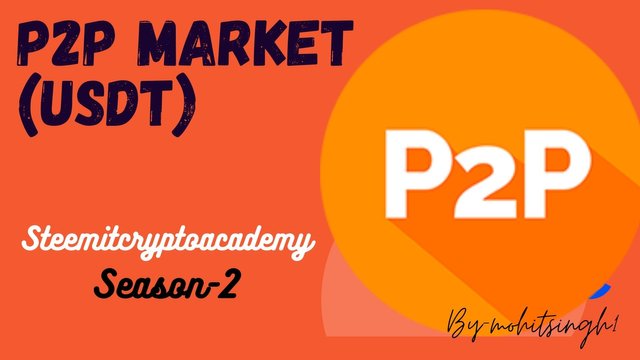 Hello steemians,
This is my first homework task of season-2 week-1. So, here i will share my homework task which is given by Prof. @sapwood. Here, I use Binance Exchange for this task.
P2P Market (Binance or Huobi) - Explain how you set up your exchange in Market Maker / Advertiser?
Go to the P2P trading page and tap on the top right corner of the P2P trading page then tap on the 'To advertising mode' for advertising page.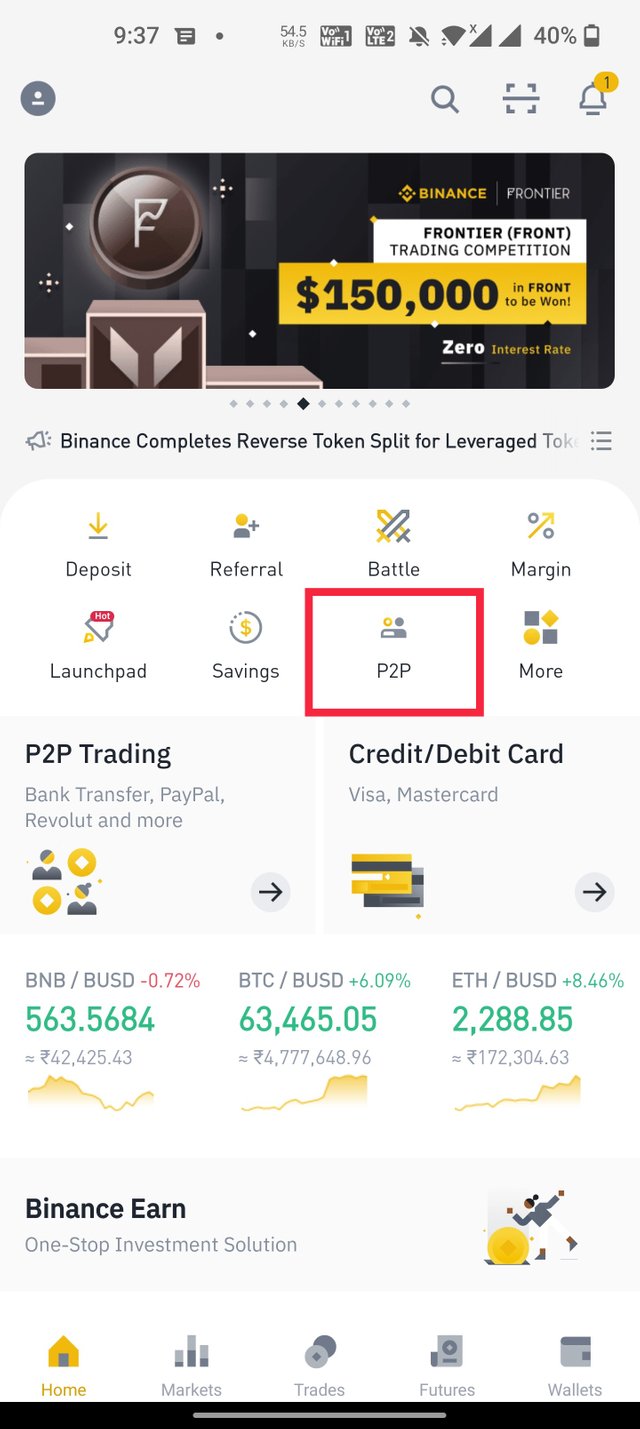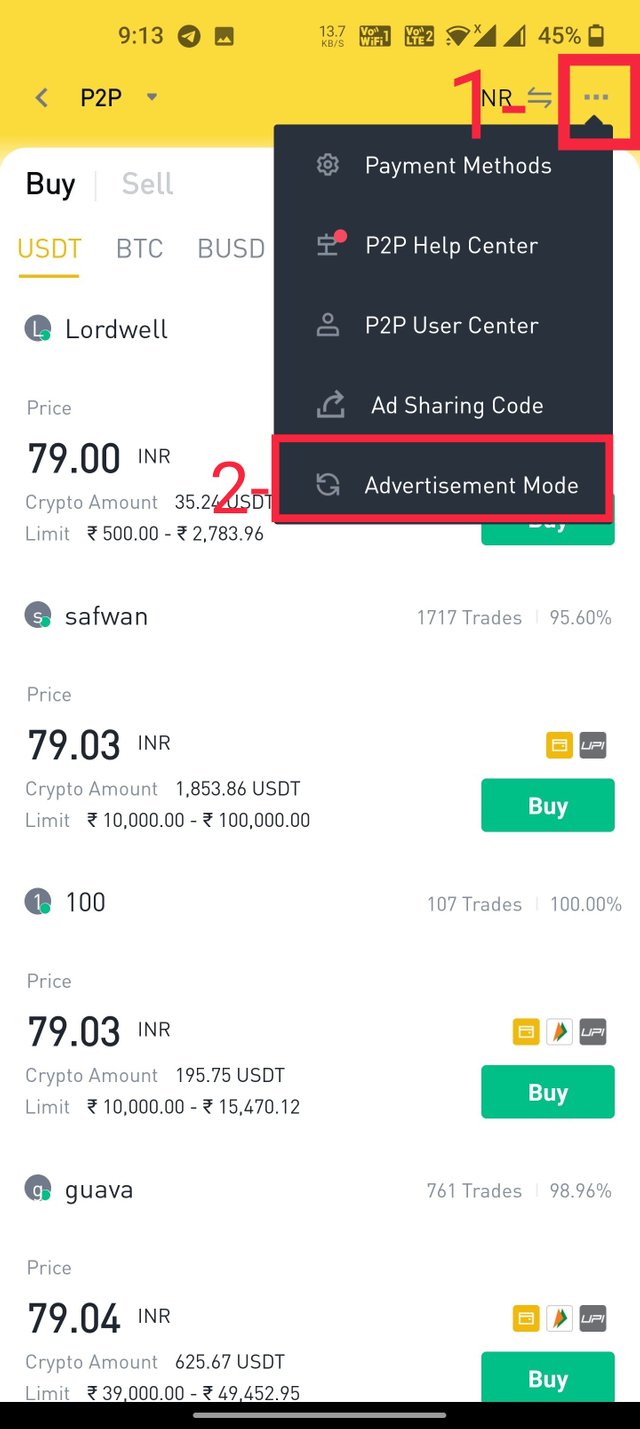 Requirement for P2P trade
You have to complete your KYC then you are able to trade in P2P.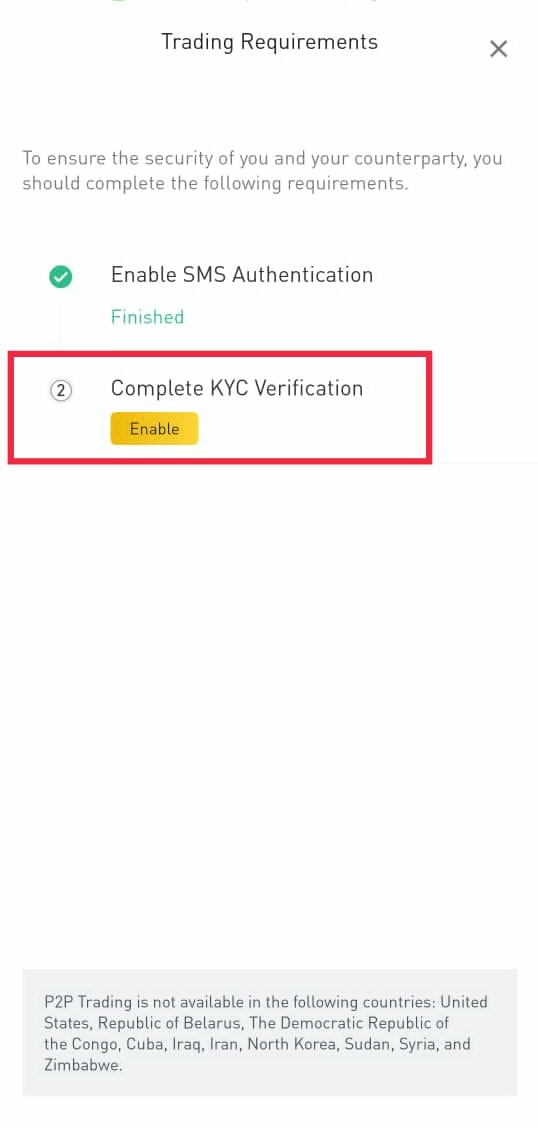 Explain how to buy or sell USDT on the P2P Market?
Here you have two options to buy or sell your USDT.
Option-1 : You can direct buy or sell USDT from buyer's or seller's ads.
Lets explain option-1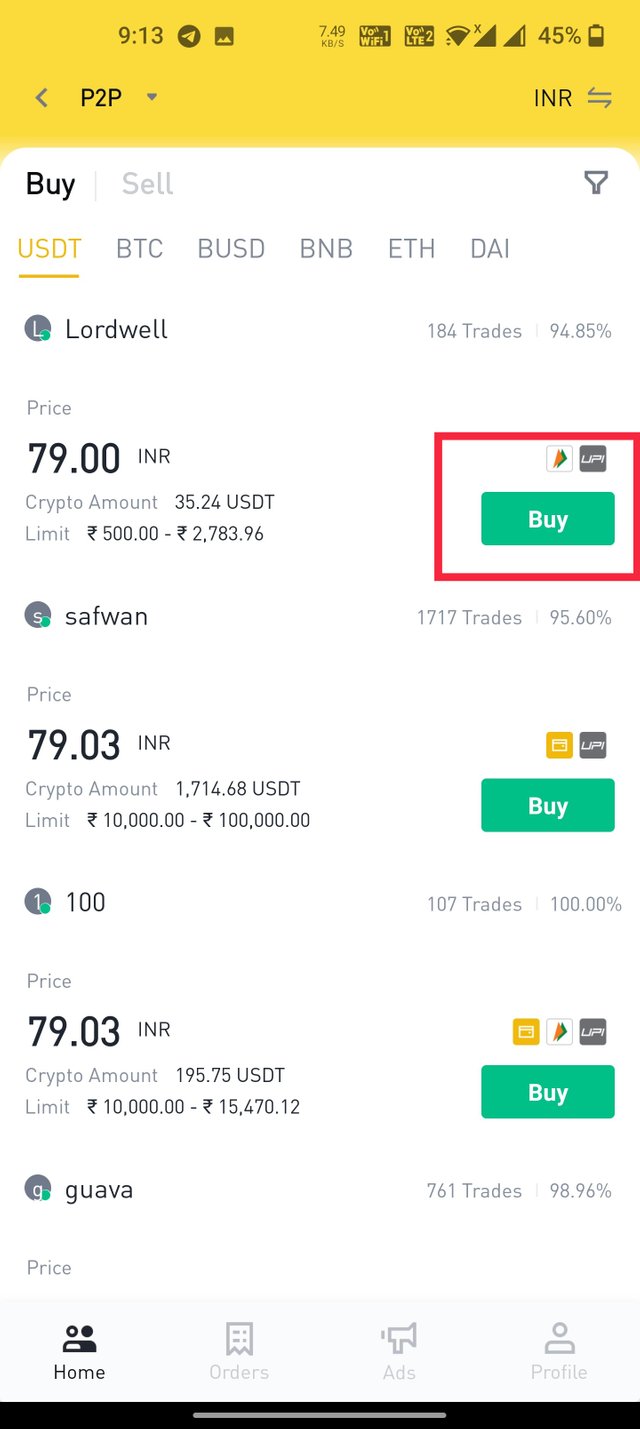 From here you can direct buy USDT by tap on buy option. You can buy from anyone according to you and also check payment options.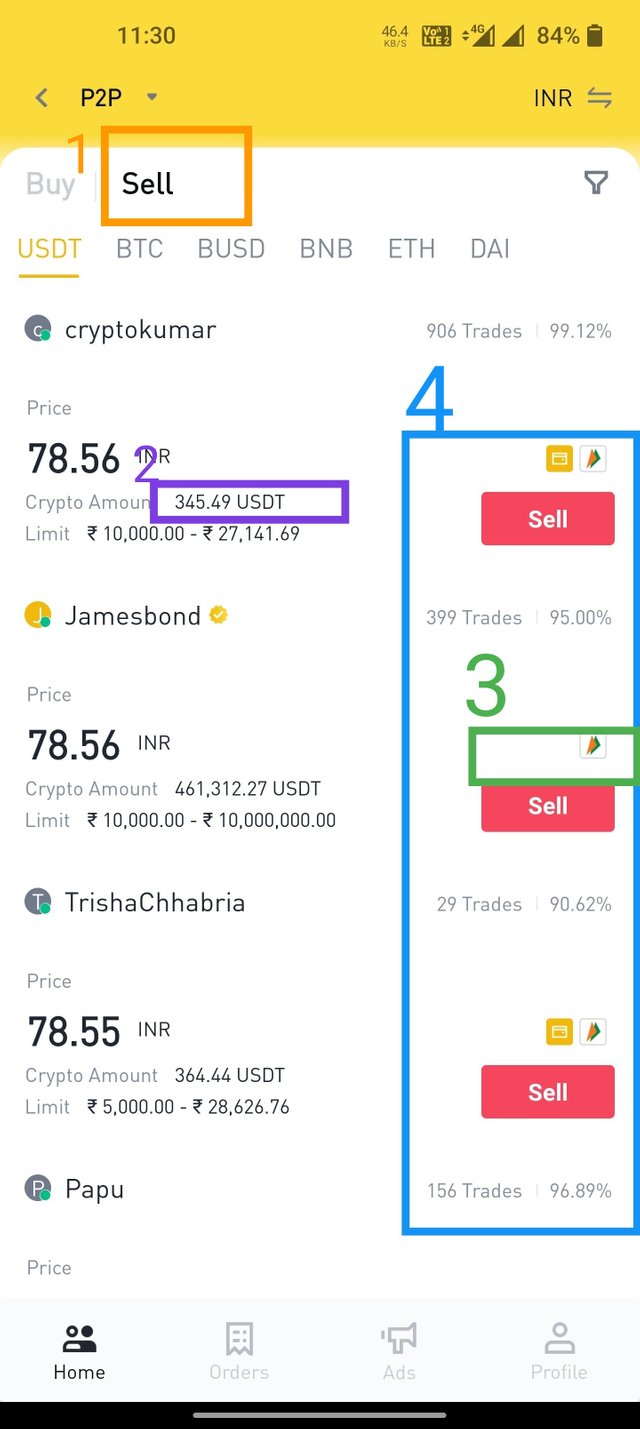 For selling USDT,
Tap on sell option.
Check the quantity.
Check payment options.
And then tap on buy option as your comfort.
Option-2 : You can post your own ads for buy or sell USDT.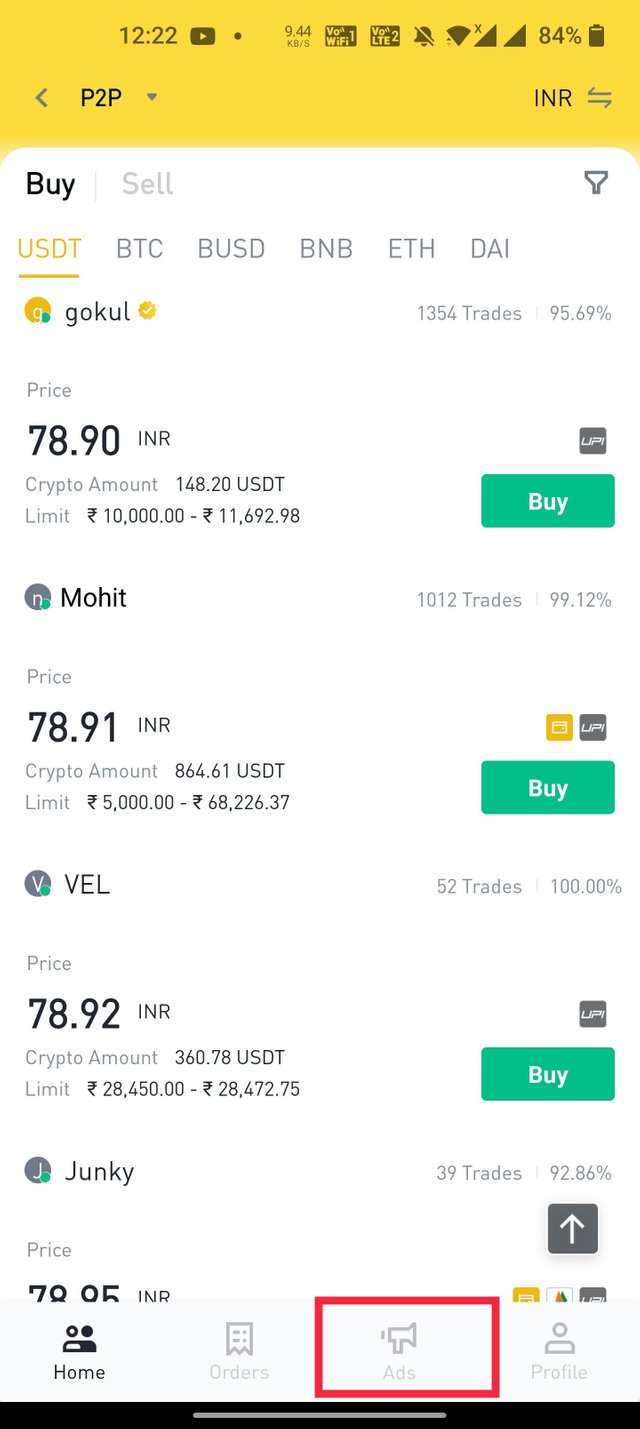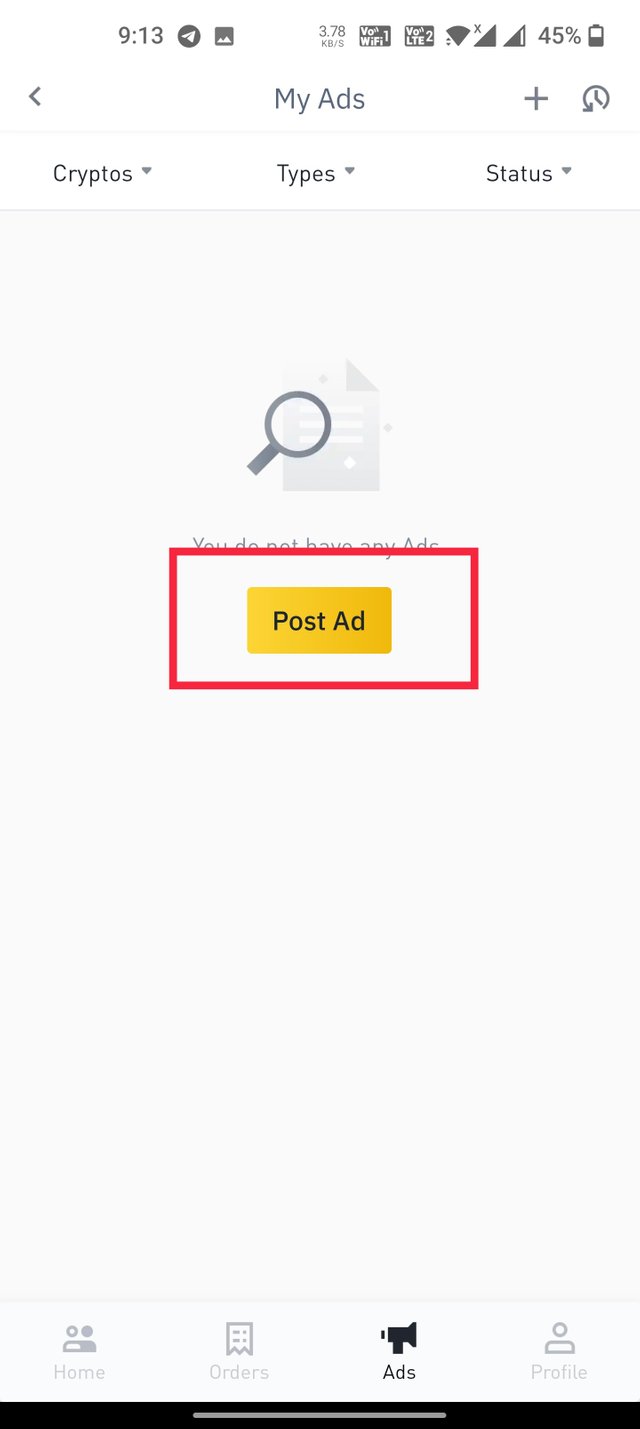 Fillup (1) quantity as much as you want to buy.
Add payment options(2) as your comfort. There are too many options like UPI, IMPS, PAYTM...
select time limit (3)
Tap on the next option (4) for final page.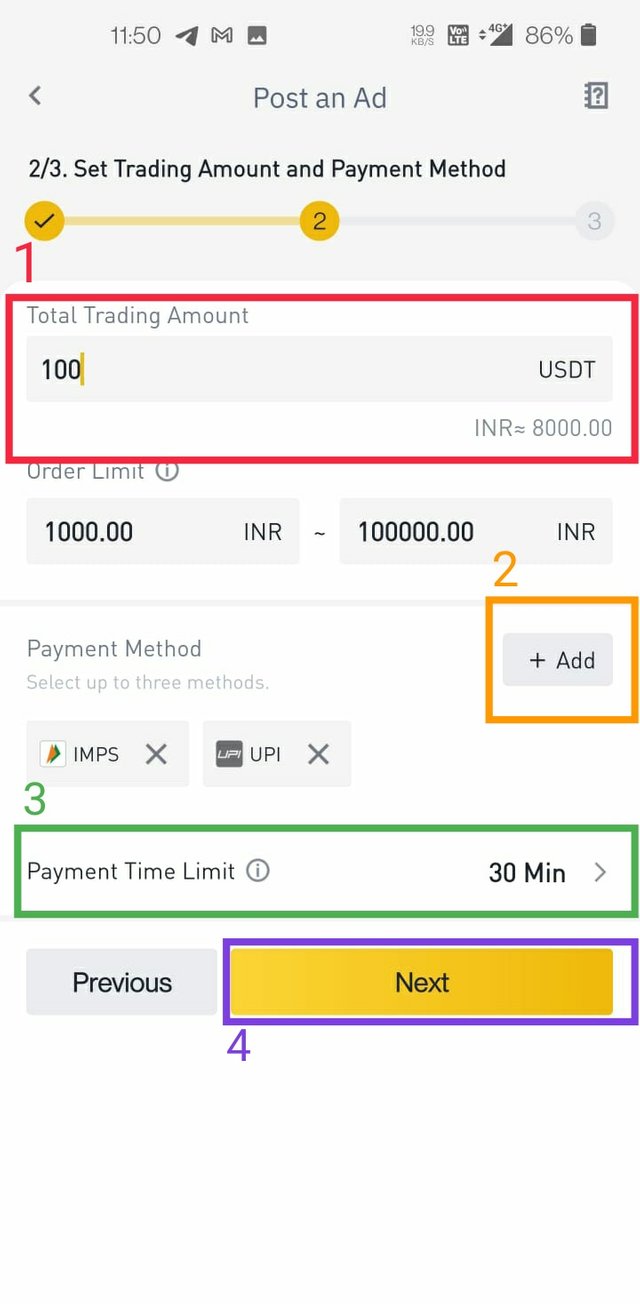 Fill (1) auto reply option but it is optional. It is not necessary. If u want to set for your comfort then you go for it.
Tap on post (2).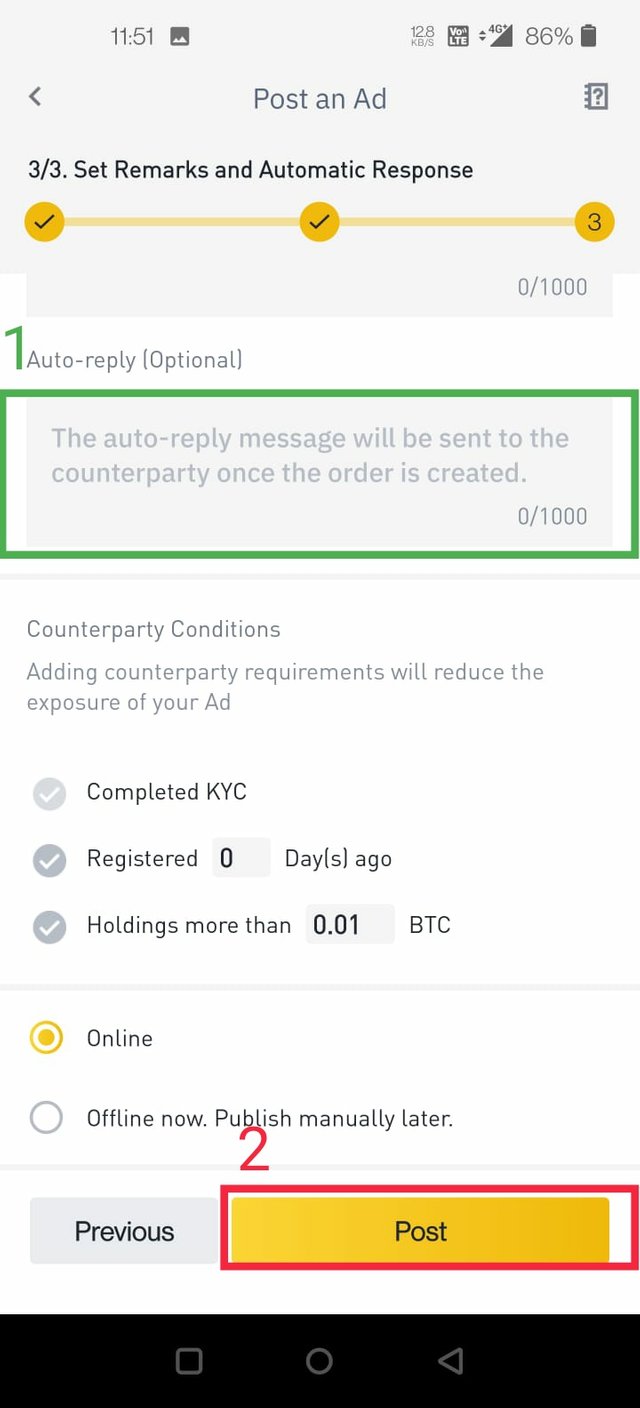 Your ads will start appearing on the P2P Home page.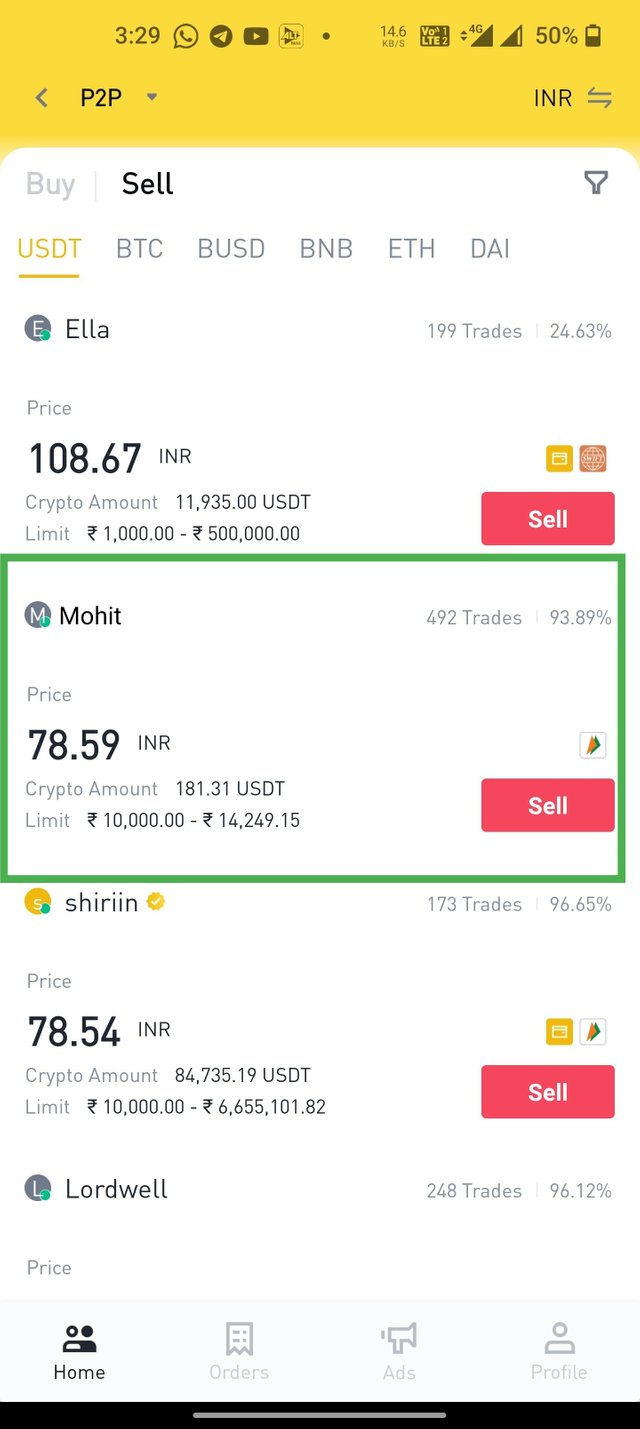 for example
The buyer has paced a order as you can see he marked a order (1) then , you can coordinate with the buyer/ seller (2) , You just have to check your E-wallet or Bank statement to confirmation receipt of his payment then you have to release USDT(3).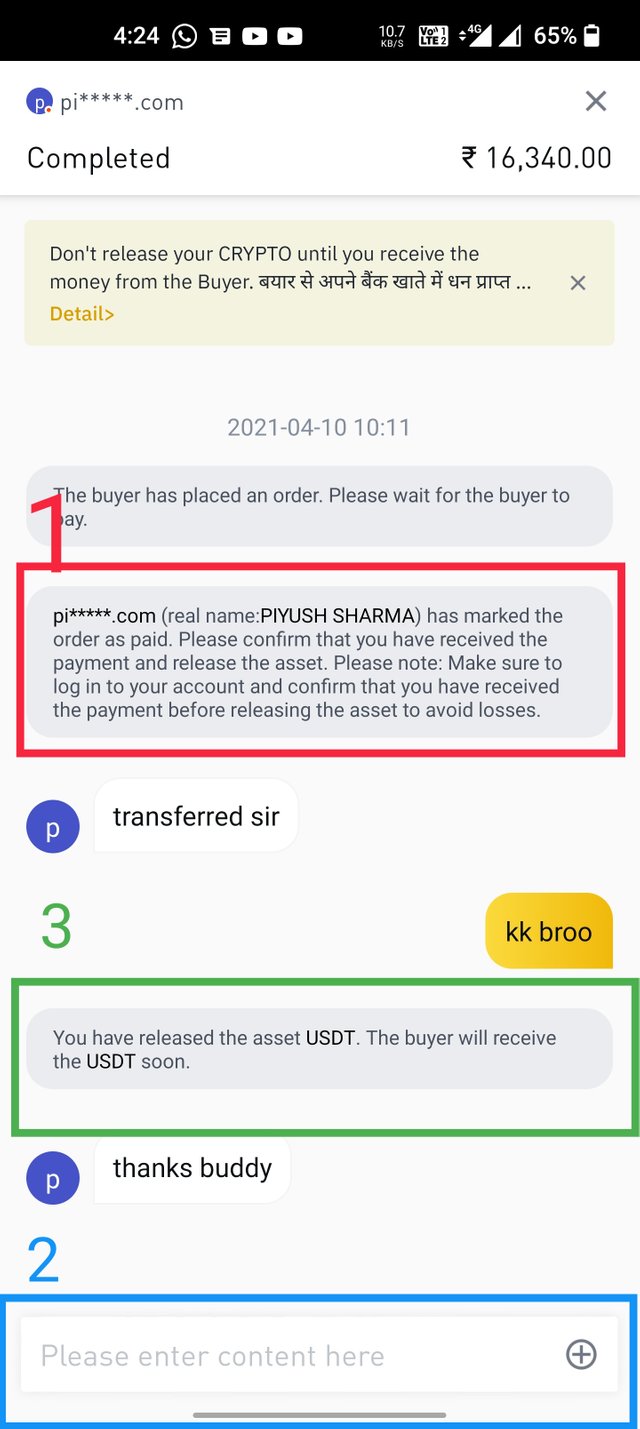 Finally order has been completed.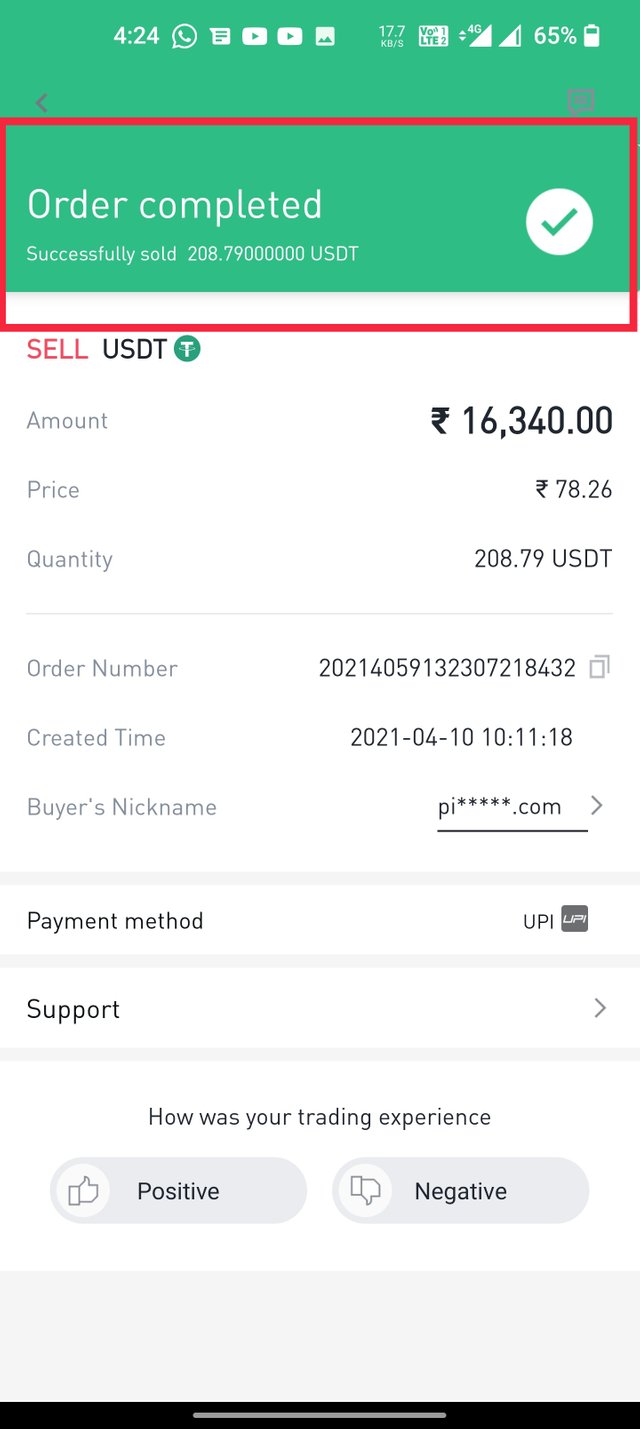 If you want to sell your spot wallet USDT then u have to send usdt to P2P wallet from spot.
Tap on the wallet option(1).
Tap on the transfer(2).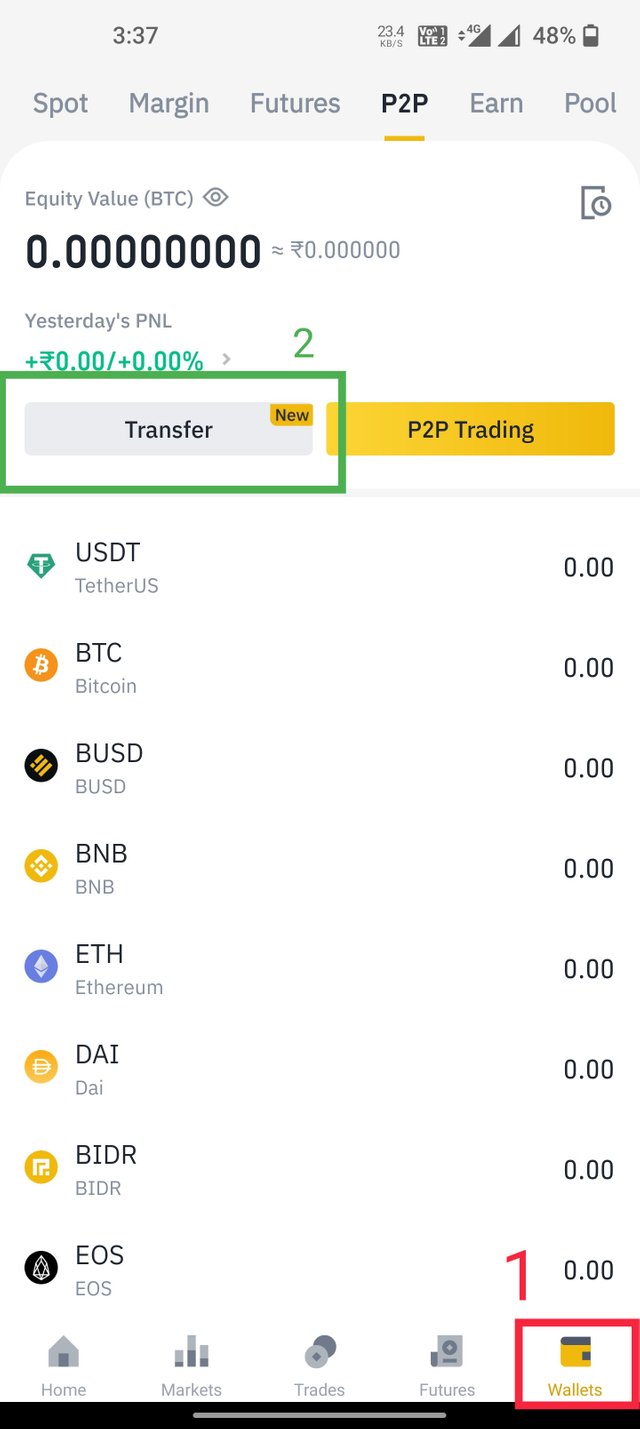 You will have two options coming up; you have to tap on the transfer.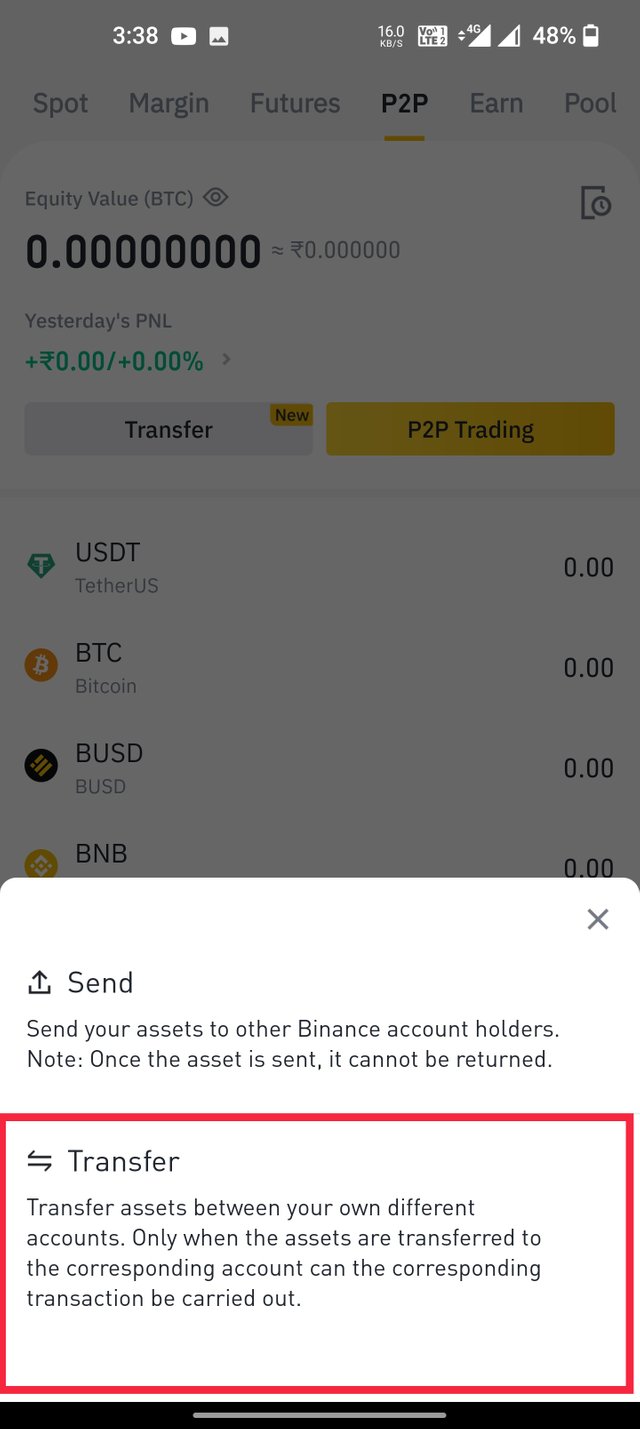 So first you have to switch to P2P to spot wallet(1).
Then select USDT(2).
Fill this as much as you want to sell(3).
Then tap on transfer (4).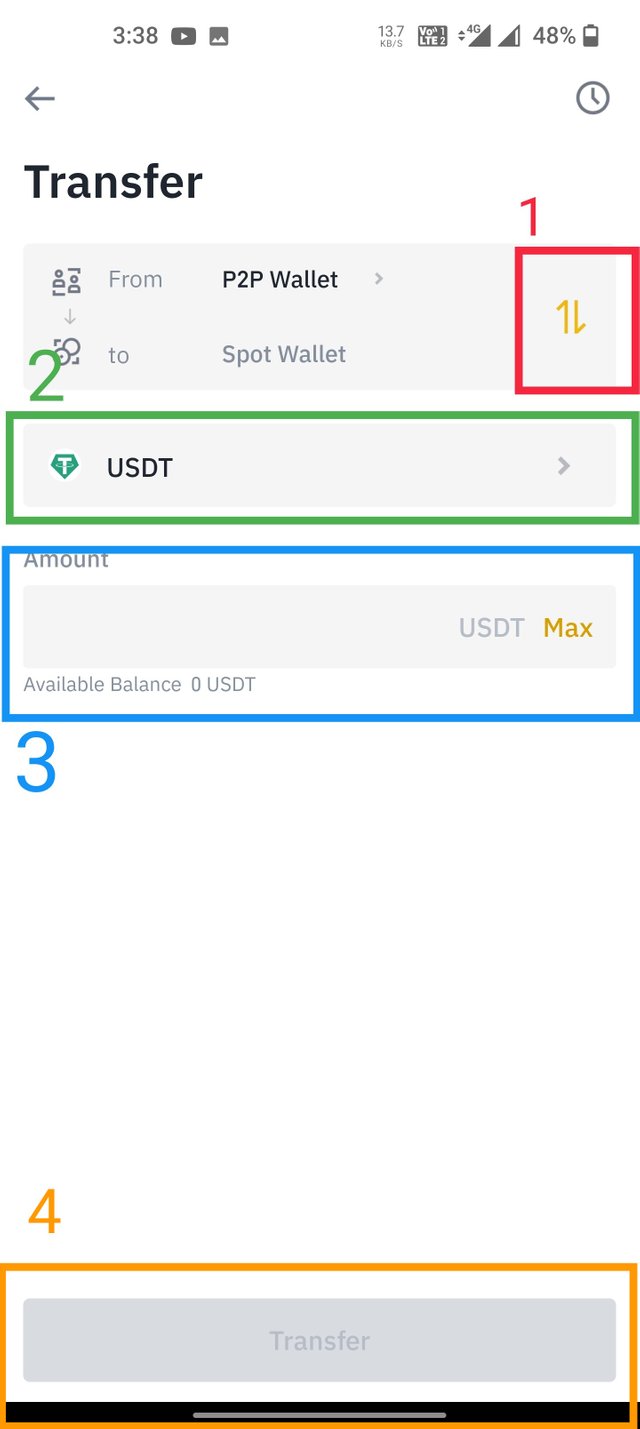 How does escrow protection help a buyer and seller?
This is very important for P2P traders. It protects from fraud.
The Escrow service is a contract where it manages the transfer of goods or assets between trusted third party trading partners, ensuring security and fair trade. Here you can trade safely. P2P Escrow service protects all transactions.
once a buyer placed a order then seller's cryptocurrency will automatically transferred from seller's wallet to escrow service. Deposit will remain until confirmed from both sides.
How appeal process works?
The seller can file an appeal if the buyer is not responding to chat messages or not paid money for crypto and buyer marked paid. The customer support team contact to both the parties, and release the crypto.
This happened to me . I also filed an appeal.In my case, Buyer had not paid and had paid the mark, so my asset was transferred to Escrow Protection.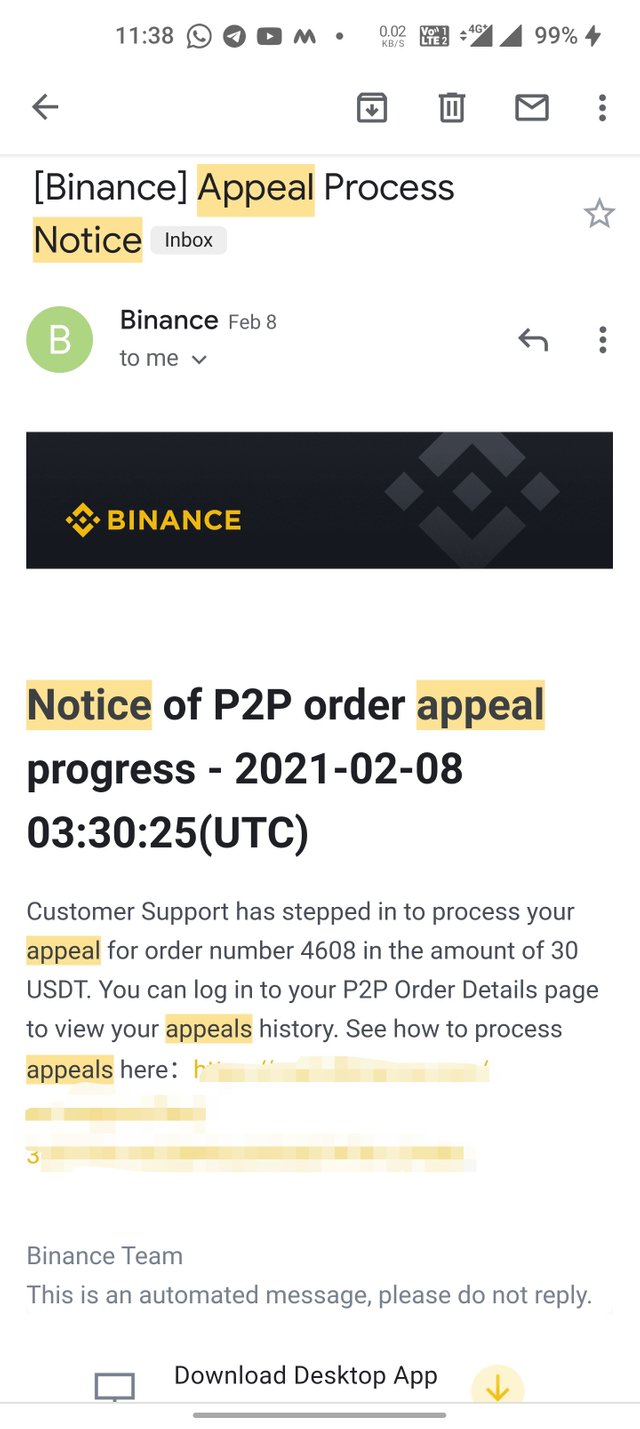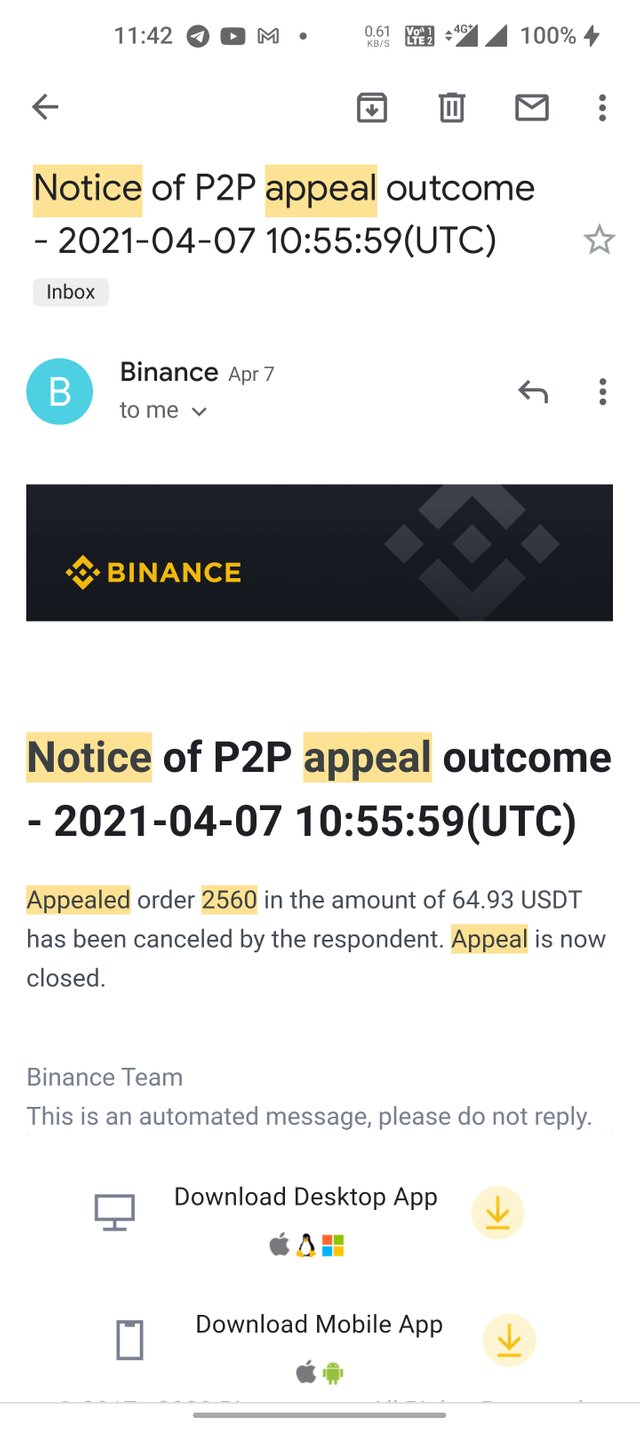 What are the different payment methods available on Binance or Huobi? (Choose one of the exchanges to view) Have you ever used a fiat payment method to trade your USDT? Examples / screenshots?
Binance support too many payments option. It supports over 150 payment methods and 49 fiat currencies. There is a lot of currency available here, you can use your local currency.
So let's explain how to add payment methods.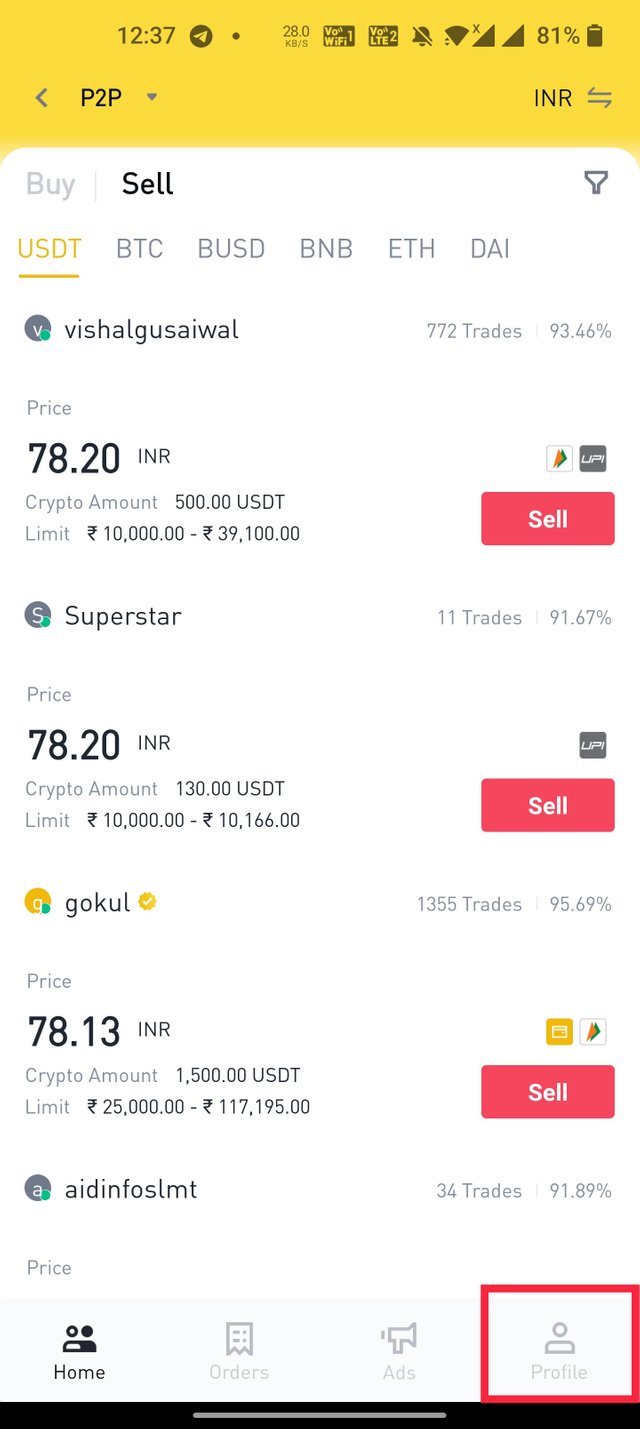 Tap on the "payment method"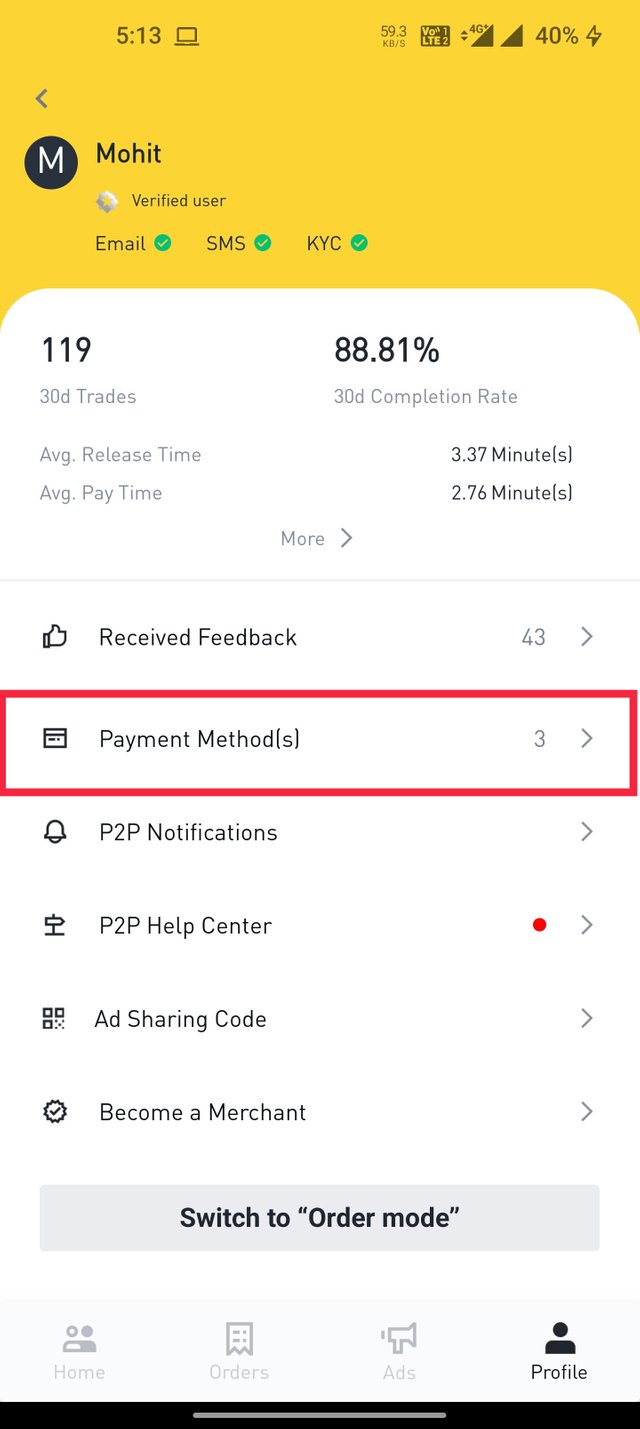 Tap on "Add a new payment method"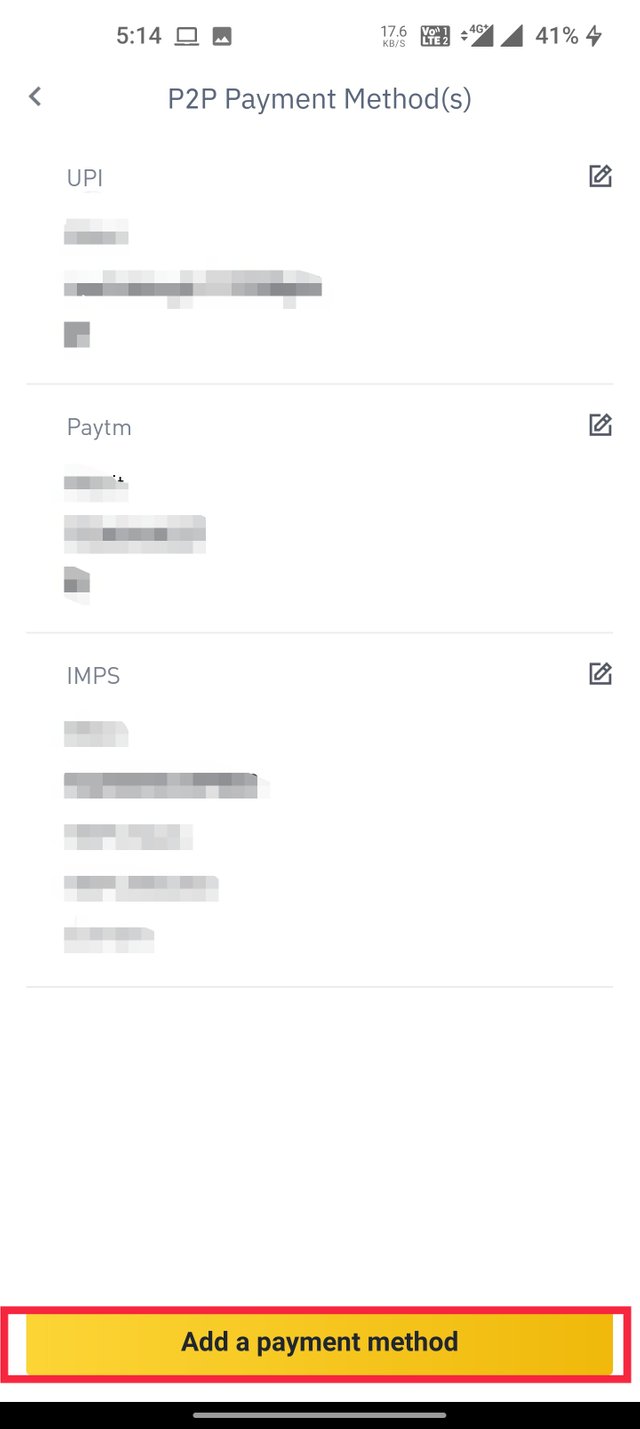 Now (1)here you can see that the common payment methods most of the Indian use these payment option, but you can add more payment methods here by tap on "All payment methods".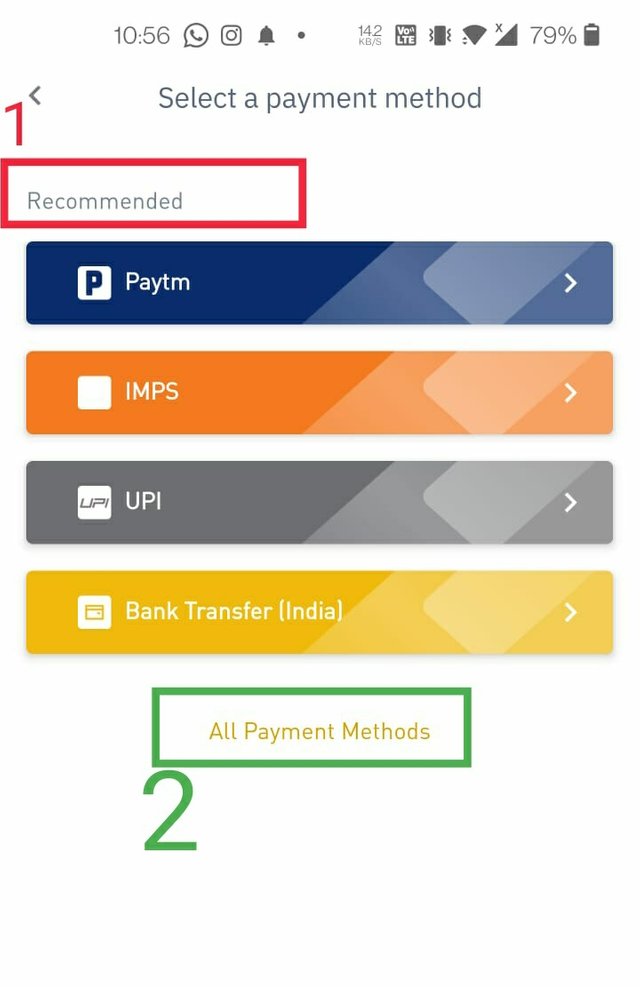 Here You can search for payment method which one you want to add.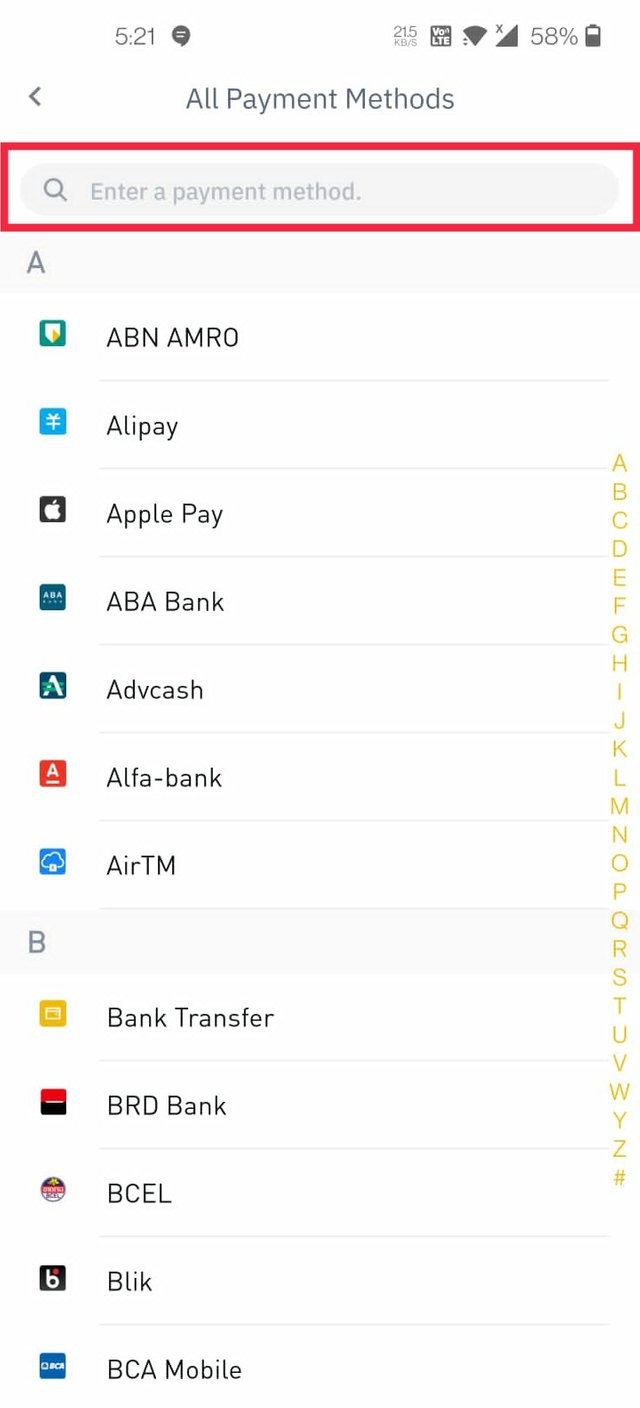 When you successfully add payment methods you can see in payment methods option. I have added some payment like UPI, PAYTM and IMPS.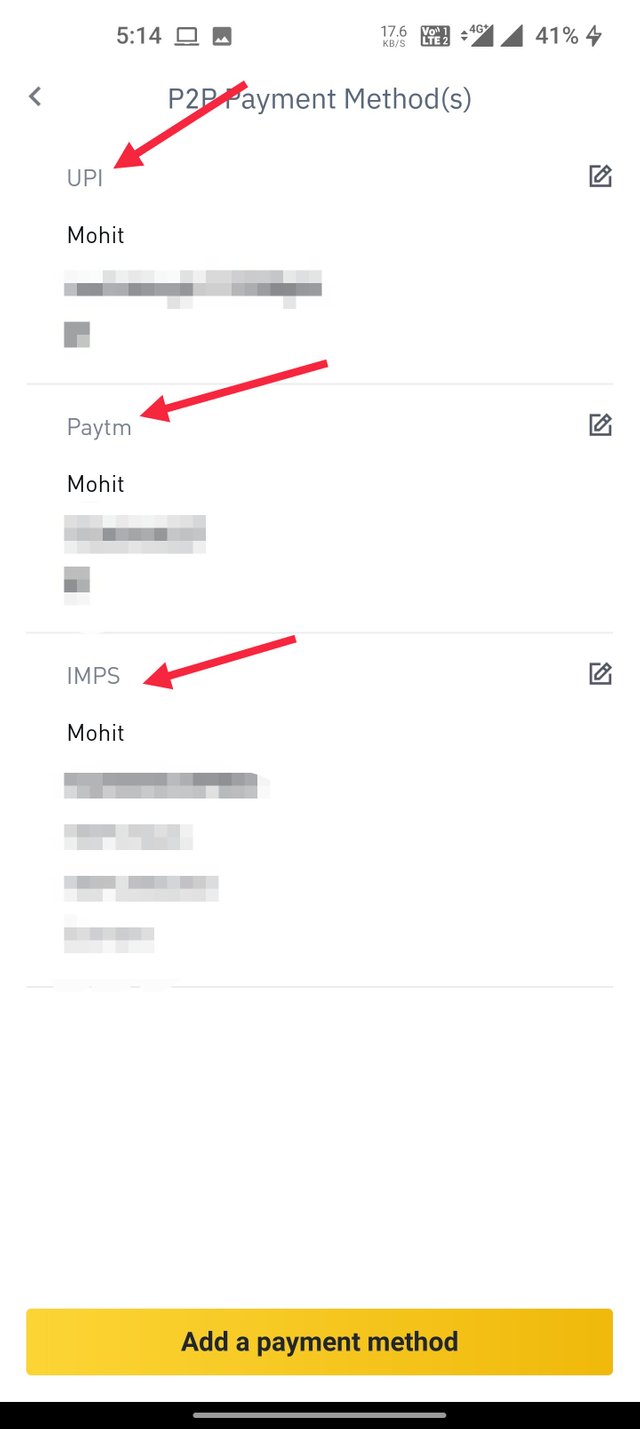 Here You can see that I had sold 487 USDT few days ago.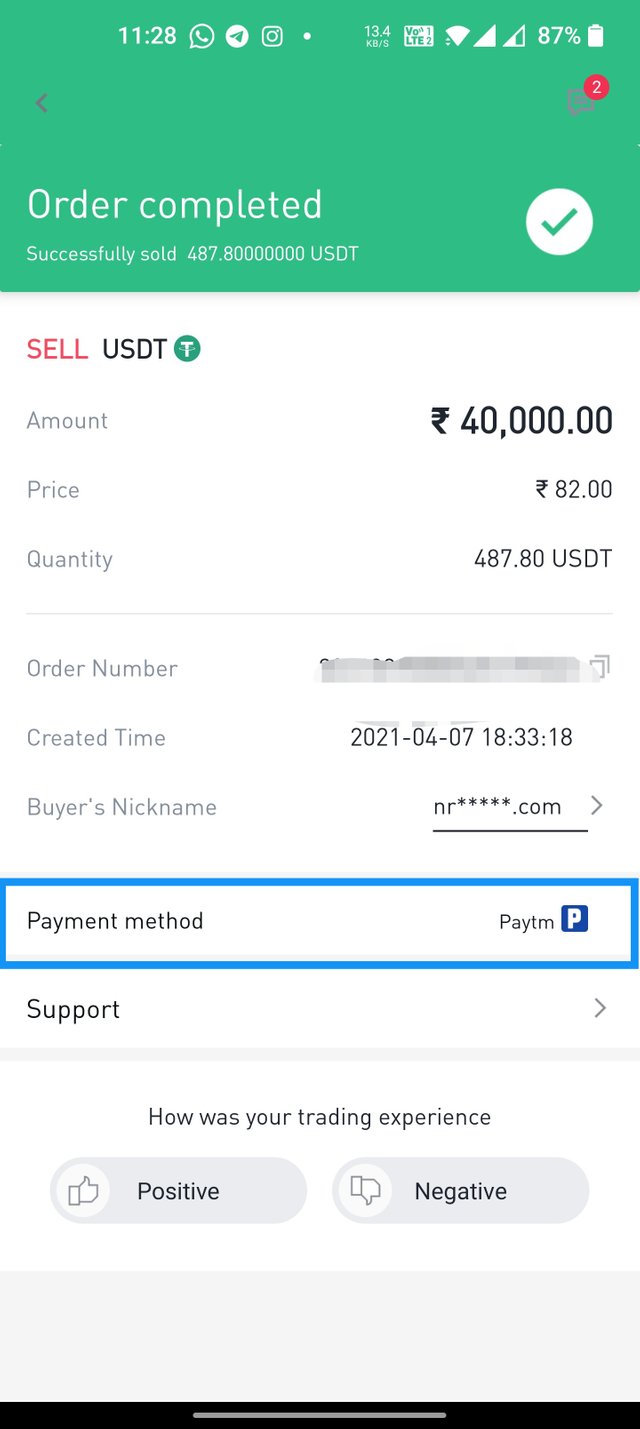 What is the minimum amount you can trade in the P2P Market(USDT) of Binance or Huobi? (Choose any one exchange to demonstrate)
On Binance exchange, minimum amount of USDT is 100.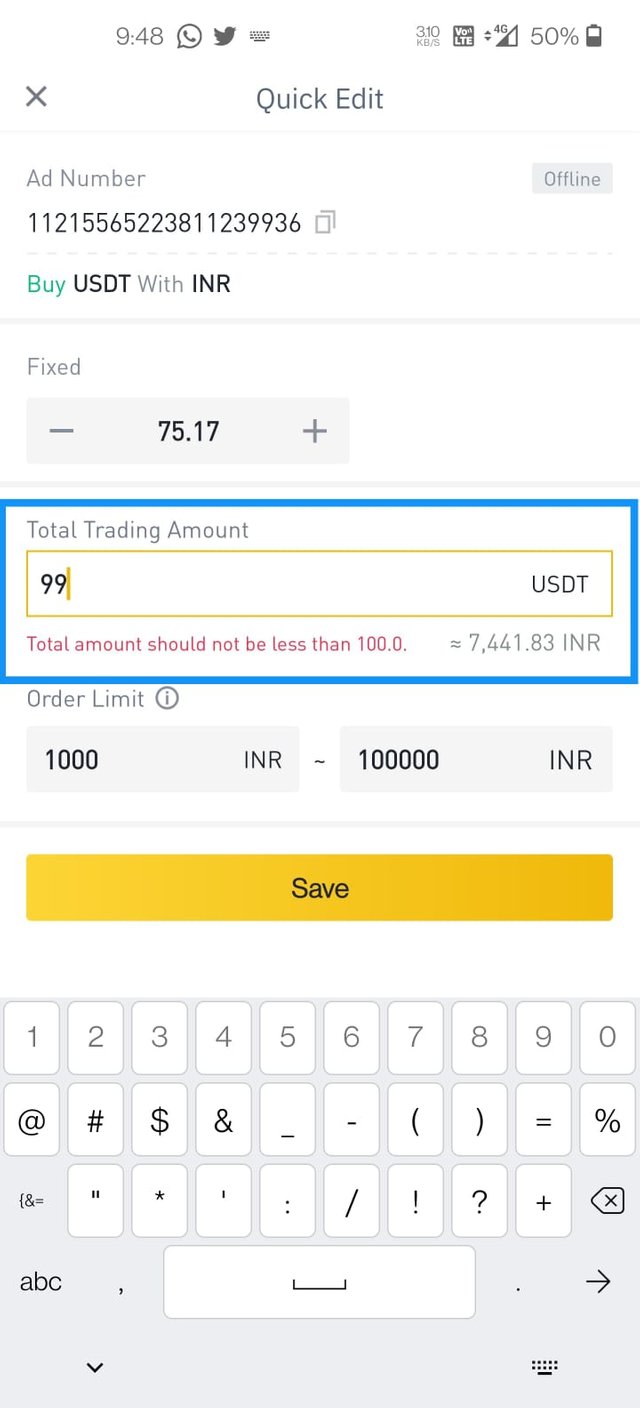 Have you ever transferred TRC-20 USDT from Binance to Huobi and vice versa? How much cost do you save using Tron Network as compared to ERC-20 USDT?
Usdt transfer free For TRC -20 network is 1 USDT Although it's charged by binance exchange not by tron network.
While on the other hand ERC-20 Network charges 20USDT as withdraw fees at binance.
You save 19 USDT by using TRC-20 network and it is also faster then ERC-20 network.
Minimum withdrawal limit in TRC-20 is 10 USDT and on the other hand minimum withdrawal limit in ERC-20 is 40 USDT.

Thankyou