Steemit Crypto Academy Season 2 : Selling and Buying NFT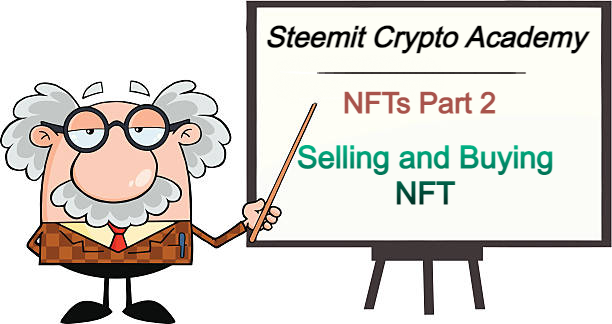 Hello Steemian ...
Welcome to Steemit Crypto Academy Season 2
In Week 4th, we will learn Crypto Selling and Buying NFT
Before discussing how to use the Opensea Platform to process the NFT owned, it is good to get acquainted with NFT, especially if you are new to selling or buying NFT assets.
This rising crypto asset is one of the different cryptocurrency options with Bitcoin and other cryptocurrencies. NFT or Non-fungible tokens are digital assets that cannot be duplicated. This NFT cannot be used as a means of exchange but can be traded like physical assets.
While cryptocurrencies such as Bitcoin, Ethereum, and others are fungible tokens, they can be exchanged for other currencies with the same token value. In NFT, if tokens are exchanged, then the tokens obtained are entirely different from the original assets.


How NFT Works
NFT uses blockchain technology just like cryptocurrency. Blockchain technology makes tracking unique NFT code doable. That way, you can find out who the original publisher is, the first buyer, and the current digital asset owner.
This NFT technology does not prevent others from having copies of a digital asset. However, the NFT found a unique code on the asset. It became a valid proof of ownership. It works similarly to the certification of a physical asset.
Seeing how it works, NFT is a compelling enough option to purchase collectible digital assets. Not only that, this technology is a good step in efforts to eradicate piracy practices.


What Kind of Assets Does the NFT Include?
Any asset, as long as it is digital-based, can be treated as an NFT crypto asset. Call it Illustration, writings, memes, tweets, ball cards, etc., are already widely listed as NFT assets.
Today, however, digital artwork still dominates. A wide variety and types of digital art can be found in NFT's dedicated marketplace. These marketplaces sell these digital art assets with cryptocurrency transactions.
In addition, many other products use NFT. Examples include the New York Times and Quartz, both media companies actively selling article content in the form of NFT. You can also find NFT video content belonging to Paul Logan, who is a YouTuber.
These NFT can also represent physical objects, as Nike does with their sneaker products called CryptoKicks.
Twitter CEO Jack Dorsey sold his first tweet in the form of an NFT.

How to Buy and Sell NFT at Opensea?
Let's go into the main menu. We will explain how to transact NFT assets in OpenSea. Opensea is a marketplace that has a simple and user-friendly interface that allows anyone to buy, sell, or create NPCs.
OpenSea uses ethereum currency to transact. It would be best if you had a wallet on the Ethereum blockchain like MetaMask.
Straight away, here's how to buy and sell NFT at opensea.


How to Buy NFT at Opensea
1. Open opensea.io in your web browser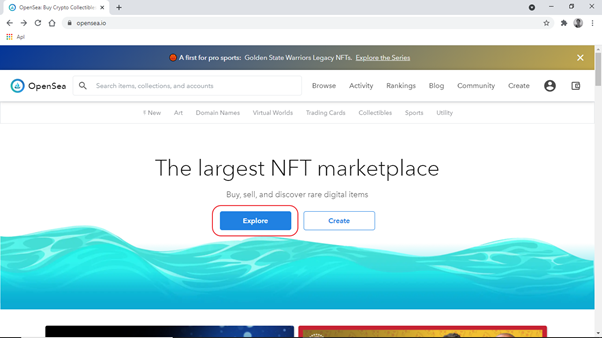 2. Select Explore on the front page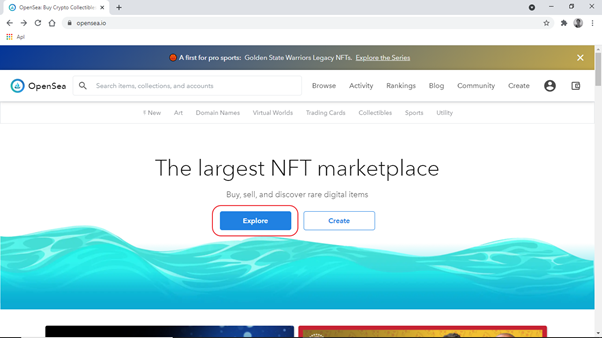 3. Select the NFT asset you want to buy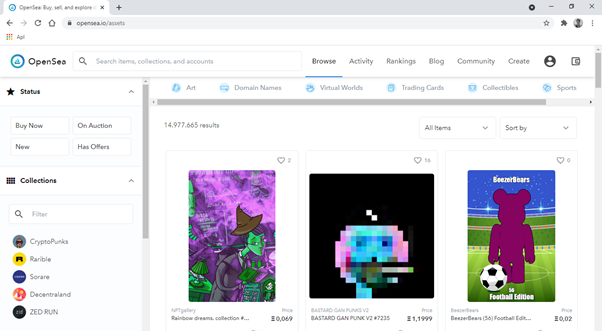 4. Open it, then select buy now to buy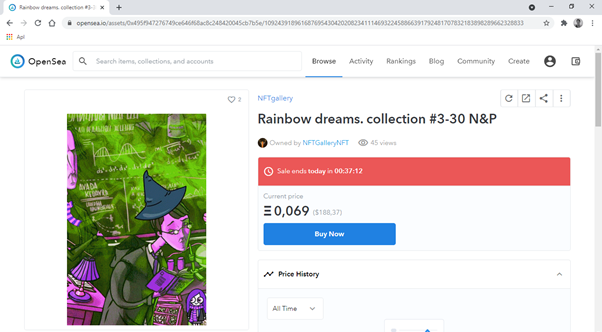 5. If you have not connected Opensea with a crypto wallet, then a window like this will appear, select sign in, and connect with your crypto wallet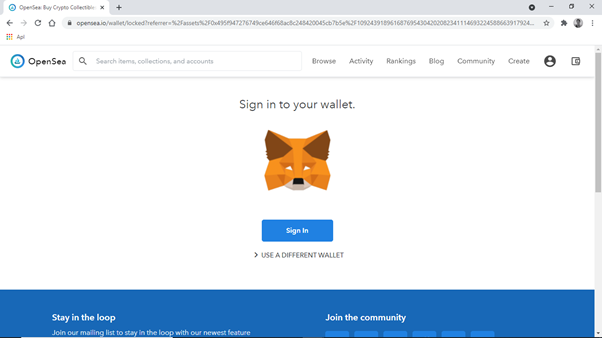 6. Last make a payment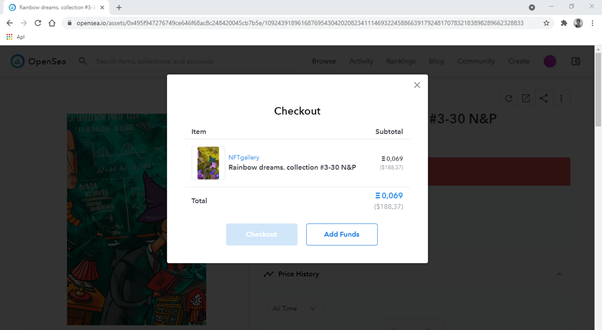 How to Sell NFT at Opensea
1. On the front page, select create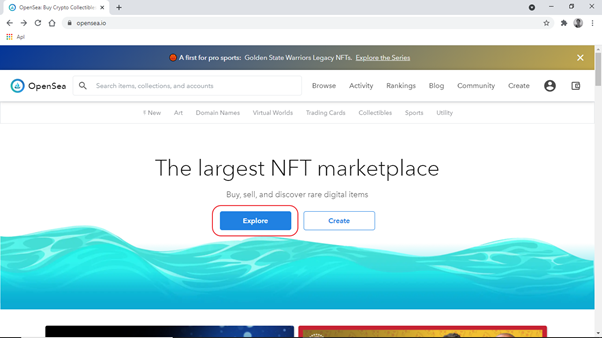 2. This window will show, you have to add the digital assets that will be sold into the collection first. Select create to create a new collection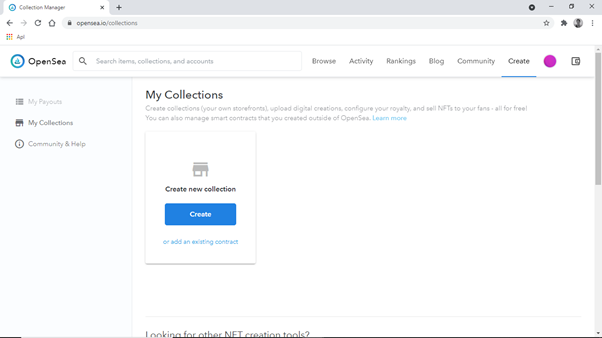 3. After that, in this window, select add a new item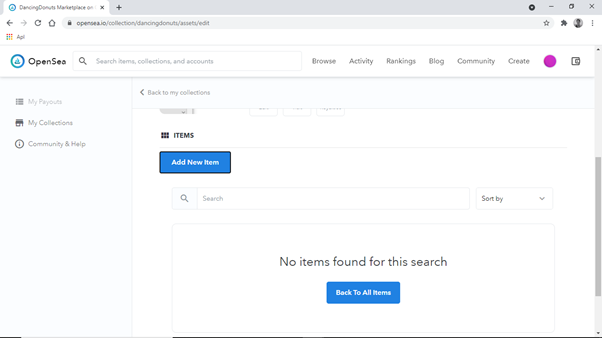 4. Enter your assets and fill in the data. Please give it a name, description, and URL that points to other information related to that asset. You can also provide additional data such as character names if your asset is a character or mascot, adding levels, and more.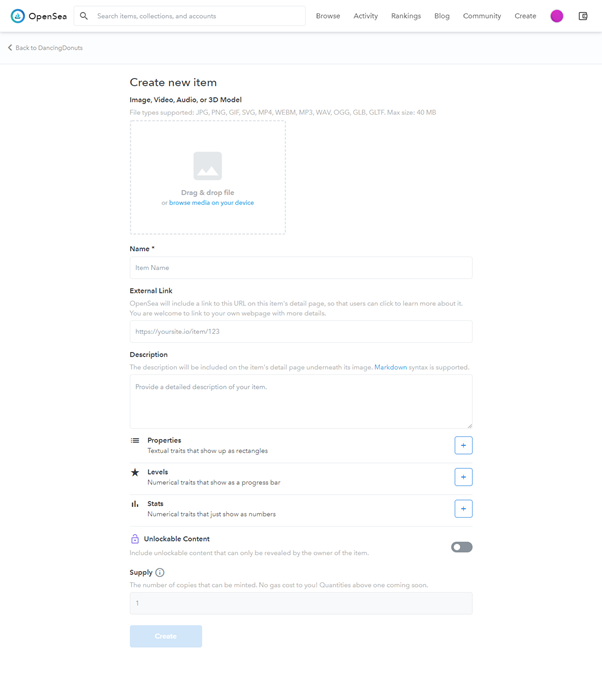 Sell assets in collections
1. Re-access your collection by selecting my collection on the front page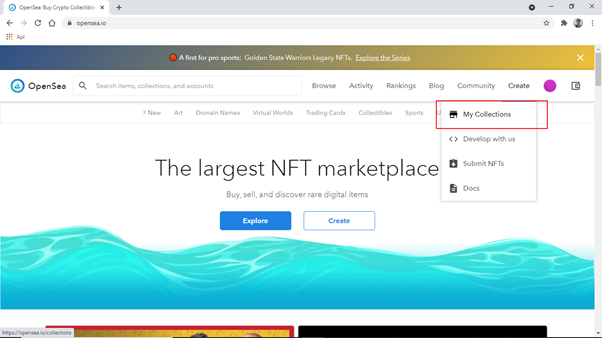 2. Select the collection or asset you want to sell, then in this window, specify the price, type of sale, and other data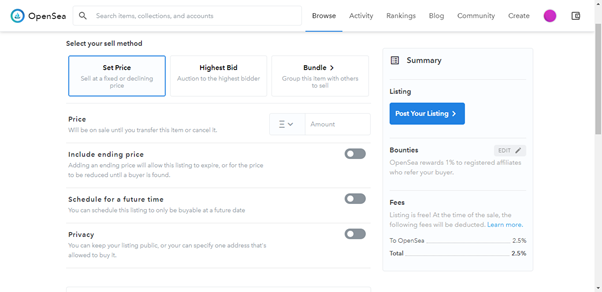 3. Then a window like this will appear. To sell assets, you have to pay the cost of gas or fuel. Please produce according to the price stated.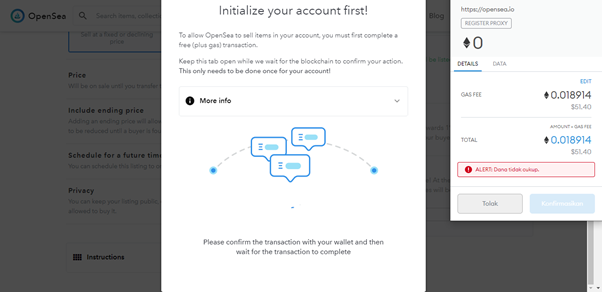 Additional tips when selling
When selling NFT, you should be able to choose the type of sale for your listing. Available options include fixed price, declining price, and auction.
For fixed prices and auctions, it may be apparent. At the same time, the price drop option includes the type of auction sale but more competitive. The cost of goods will drop periodically until the deadline you specify, and after exceeding the deadline, the deal is removed.
To list and sell assets does cost money to fuel. If you're new to the NFT but have many assets to sell, it might be worth waiting until the fuel price drops.


Disadvantages of Opensea
However, there is still a gap in the OpenSea marketplace platform. One of them is pretty challenging to find the desired NFT. The UI/UX in the categorized search section feels like it needs a lot of improvement because it is rather difficult to find items in a specific category.
An example for art assets. All the assets in this category are loaded into one 'art' category while there are many types of art itself, such as illustrations, music, memes, and more. So it took a little effor to find a more specific variety of digital artwork at Opensea.
Another issue is biased in copyright. Many materials take on elements whose copyright belongs to a particular franchise. Examples of many arts containing characters from Star Wars and Harry Potter, celebrity-related animated images and GIFs, and more.
It is not yet certain whether the copyright holder has given the NFT permission to use the elements that have something to do with them.But despite these shortcomings, Opensea is still a potential marketplace to use in processing your NFT. Quite more careful and wise course in its use.
In conclusion, NFTs are pretty widely used to purchase works of art. Buying and selling NFTs is relatively easy. It's just that you have to be clever at choosing the right time to sell it, so you don't lose.

Homework Task
Make a Homework Task Post on the below Topics. Personal experience is urgently needed on this homework and posts should include your own screenshots as well.
- Select the NFT market that you want to try to sell and buy NFTs and why did you choose this market
- How to Buy NFT ( Screenshot needed)
- How to Sell NFT ( Screenshot needed)
- Mention and explain the advantages and disadvantages of the NFT market you have chosen
- Conclusion

RULES
All homework posts should be posted in the community Steemit Crypto Academy .
Post Require a minimum of 300 words
Plagiarism is forbidden in Steemit Crypto Academy, Any attempt of plagiarism you will be reported.
For indonesian, the homework can be written in Bahasa
For Homework Task, add tag #nft, #levycore-s2week4, and #cryptoacademy.
Submit Homework Task from 3 MAY 2021 To 8 MAY 2021
Jangan Lupa Bahagia