Crypto Academy Week 4 Homework Post for @sapwood
Postoji 6 pitanja o Multichain novčaniku. Ja im svima odgovaram.
(1) Da li ste ikada koristili bilo koji Multichain novčanik (koji nije starateljski)? Primeri? (Nagoveštaj - Novčanik Guarda, Atomski novčanik, Trust novčanik ili bilo koji drugi novčanik po vašem izboru)
Ranije sam koristio Atomic Vallet i Trust Vallet kao višelančani novčanik. Atomic Vallet je malo jednostavniji novčanik za upotrebu. Trust novčanik je malo složeniji i svestran je oblik novčanika koji možemo koristiti. Atomic Vallet tvrdi da je siguran, decentralizovan i vrlo dobar u privatnosti.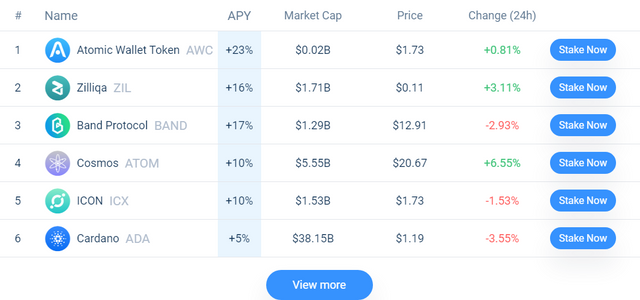 Link
Ima strukturu koja vam omogućava zarađivanje pasivnih prihoda ulaganjem kovanica. Nudi vam uslugu obavljanja svap transakcija uz određenu proviziju. Kreditnom karticom imamo priliku da kupimo mnoge kriptovalute, uključujući ethereum, ripple, bitcoin, bitcoin cash.
Nije tako funkcionalan kao Trust Vallet. Ne možemo da komuniciramo sa decentralizovanim aplikacijama. Ne možemo da dodamo kripto novac u novčanik pomoću privatnog ključa. Ne možemo u novčanik prebaciti drugi višelančani novčanik. Atomic Vallet je novčanik koji mi se sviđa, ali nije toliko koristan kao Trust Vallet.
(2) Koliko različitih kovanica (različitih Blockchains) podržava?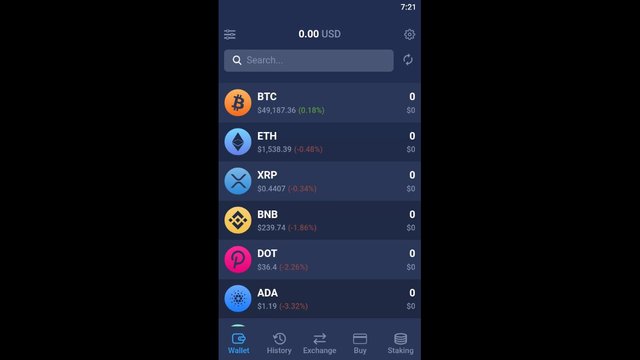 Link
Podržava kriptovalute / tokene koji pripadaju različitim blokovima. Ovo je najupečatljivija karakteristika višelančnih novčanika. Podržava više od 300 kovanica / tokena koji pripadaju različitim lancima blokova kao što su Bitcoin, Binance Smart Chain, Erc-20, Trc-20, Cardano.
(3) How do I back up the seed key(Mnemonic key) and/or the individual private keys of different coins in a Multichain wallet? Screenshots(Hide the sensitive info)?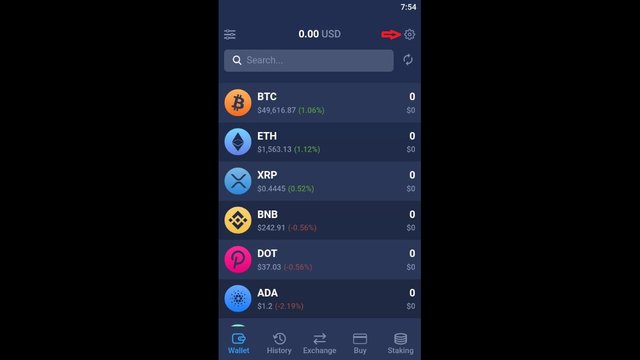 Link
Kliknuo sam na mesto koje sam označio.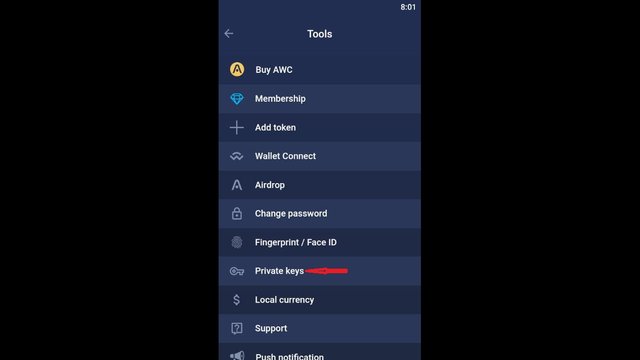 Kliknuo sam na mesto koje sam označio da bih pristupio privatnim ključevima novčića. Uneo sam lozinku koju sam kreirao prilikom podešavanja novčanika. Zatim odredim koju kripto valutu želim da vidim privatni ključ.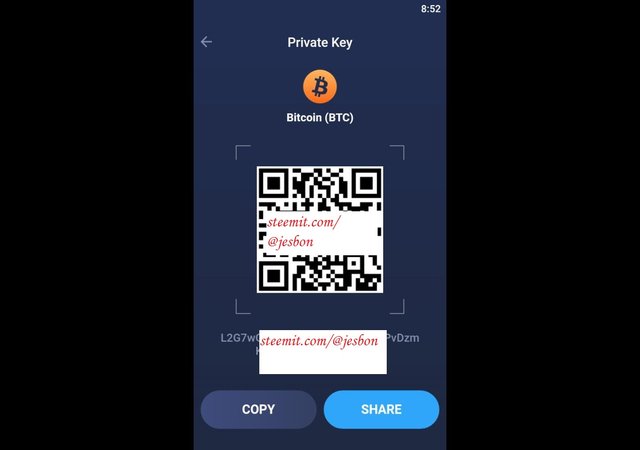 Privatni ključ Bitcoin-a. Sakrio sam osetljiva mesta.
(4) How do I re-import the existing Multichain wallet in a fresh installation?
Odjavljujem se da bih ponovo instalirao Atomic novčanik. Napravio sam rezervnu kopiju mnemonički ključa dok sam stvarao Atomic novčanik. Ako postupak izrade rezervne kopije ne uspe, ne mogu ponovo da se prijavim u novčanik.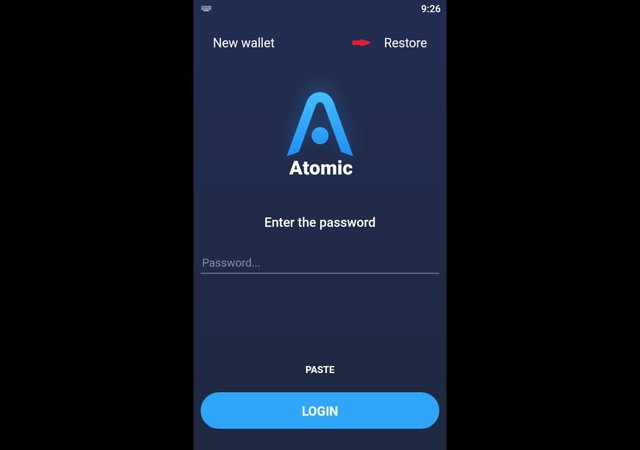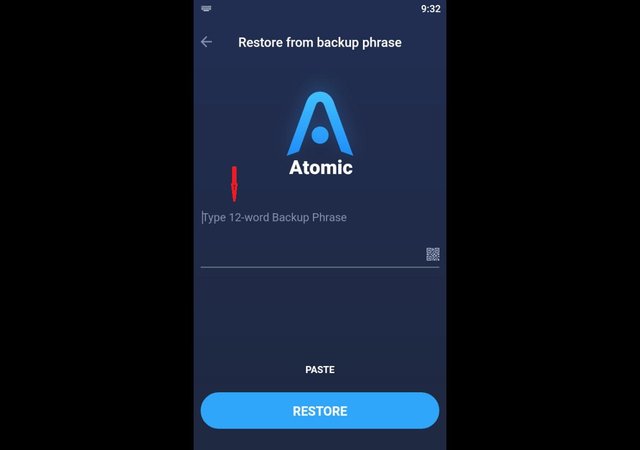 Idem redom sa mesta koja sam označio. Unosim svoj mnemotehnički ključ u prazninu. Idem napred. sam novu lozinku, potvrđujem novu lozinku.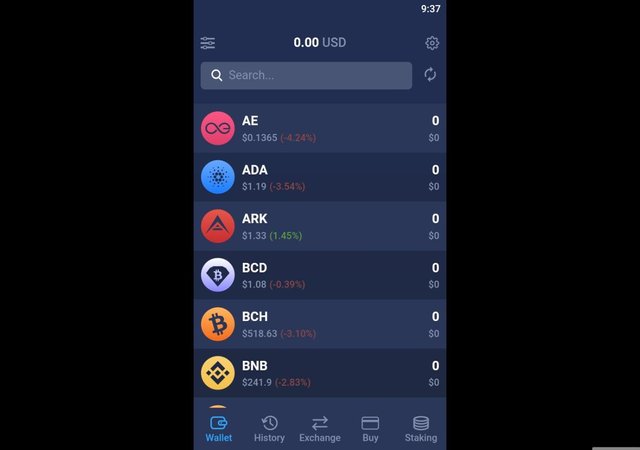 Uspeo sam da obavim sve operacije u potpunosti i tačno i ponovo instaliram Atomic Vallet.
(5) How do I add/import a new coin in a Multichain wallet using the private key of the coin? Examples/Screenshots? (Hint- Import TRX in Trust Wallet)
Za to je potreban Trust Novčanik. Saznao sam da to ne mogu da uradim preko Atomic Vallet-a.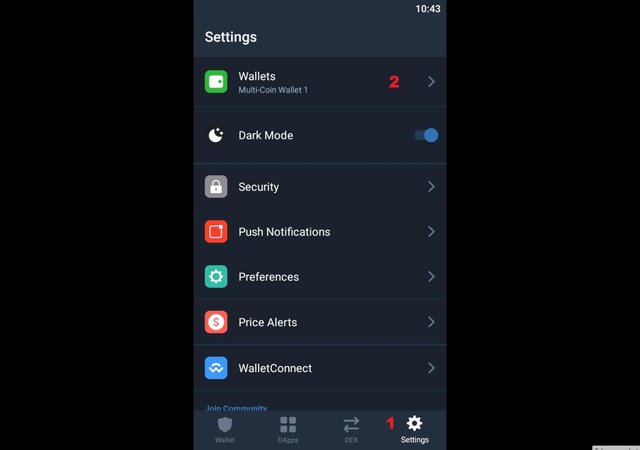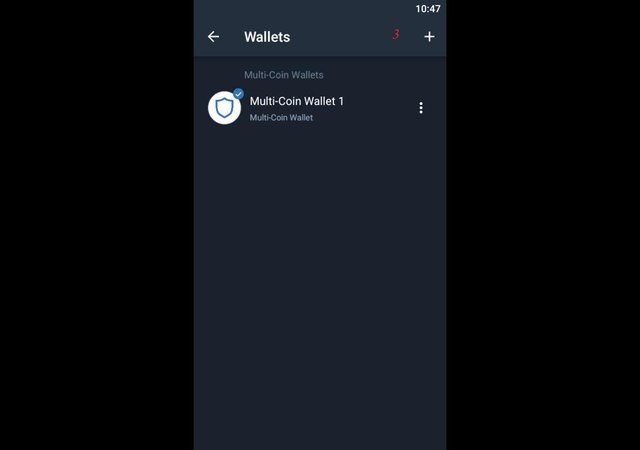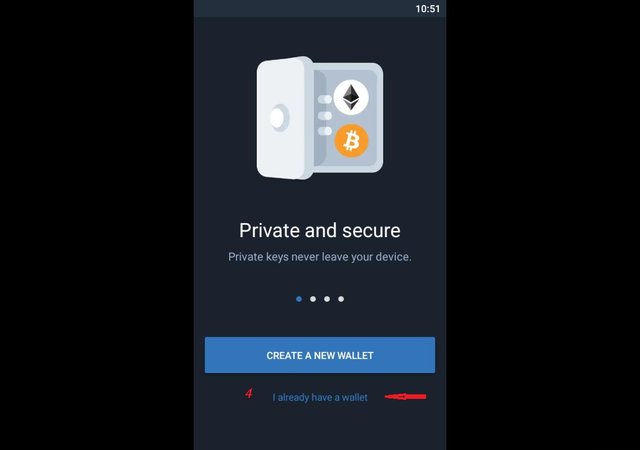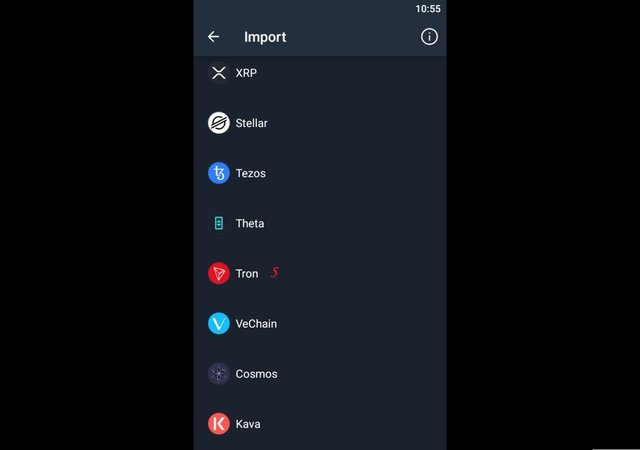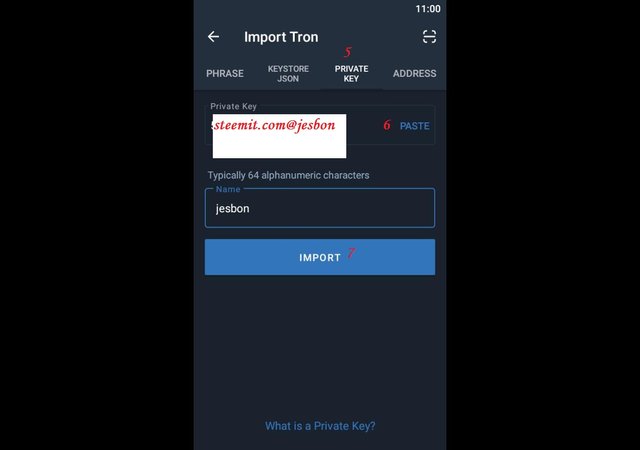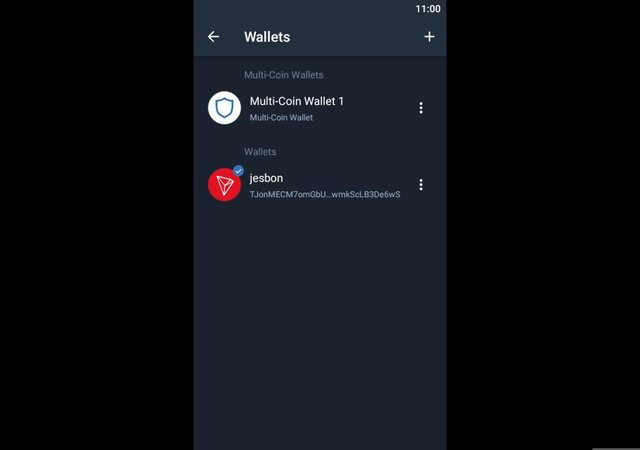 Nastavljamo sa svih mesta koja sam označio na slikama. U koraku 5 kopiramo naš privatni ključ Tron na mesto koje sam pokazao u koraku 6. Nakon koraka 7, naš proces je završen. Sakrio sam osetljivo mesto u koraku 6. Ako to nisam sakrio, zlonamerni ljudi će ukrasti sve TRX-ove na mom nalogu.
(6) How do I import a Multichain wallet(of a different service) using the seed key? Examples/Screenshots? (Hint- Import Exodus wallet or Atomic wallet into Trust Wallet)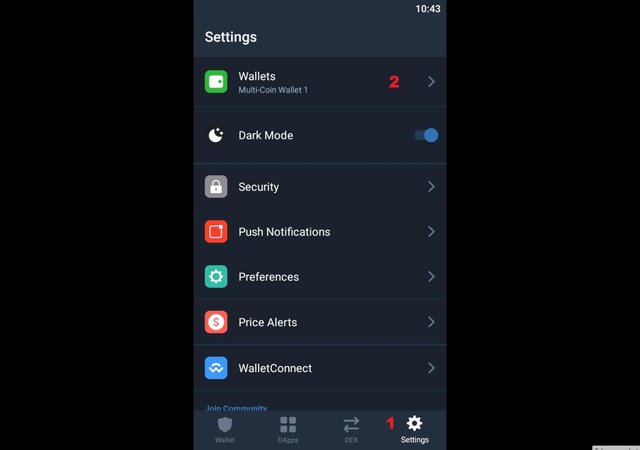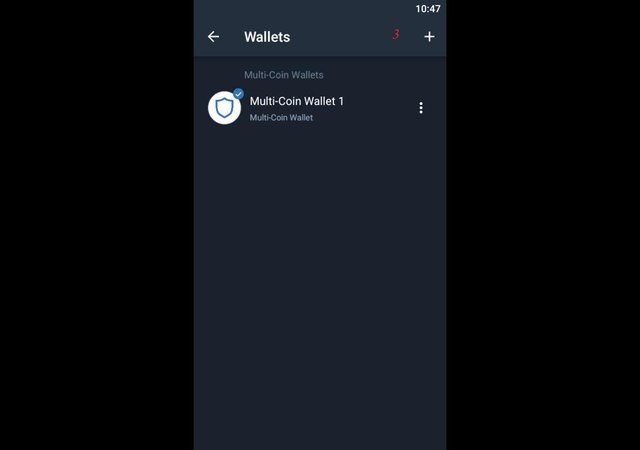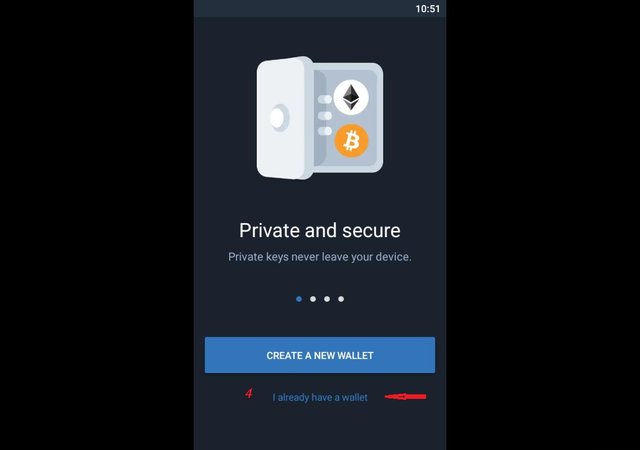 Nastavljamo do mesta 1, 2, 3 i 4. Želimo da MultiChain novčanik prenesemo u Trust novčanik.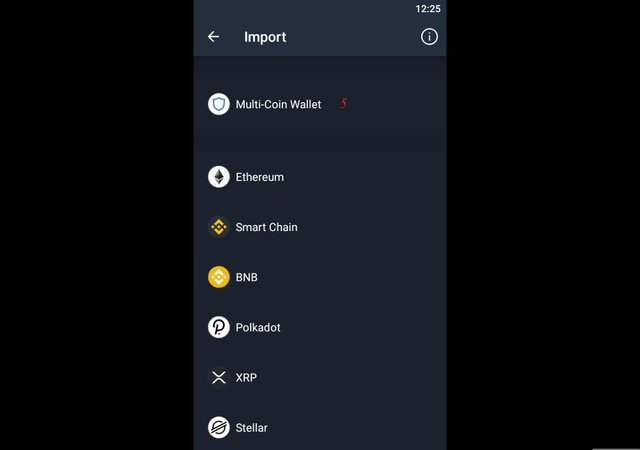 Nastavljamo da napredujemo sa mesta broj 5.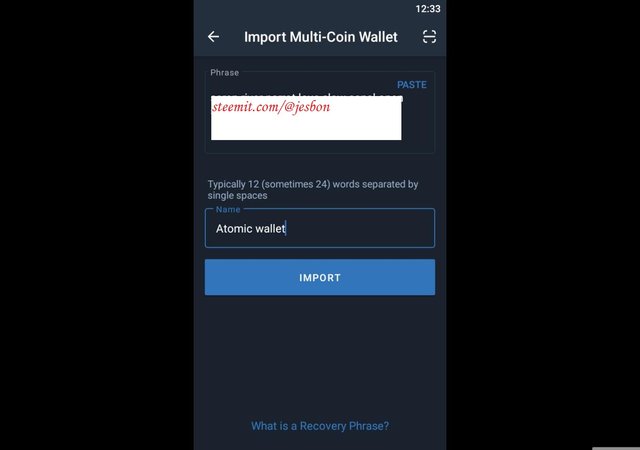 Napisao sam mnemonički izraz u prazno. Sakrio sam osetljiva mesta.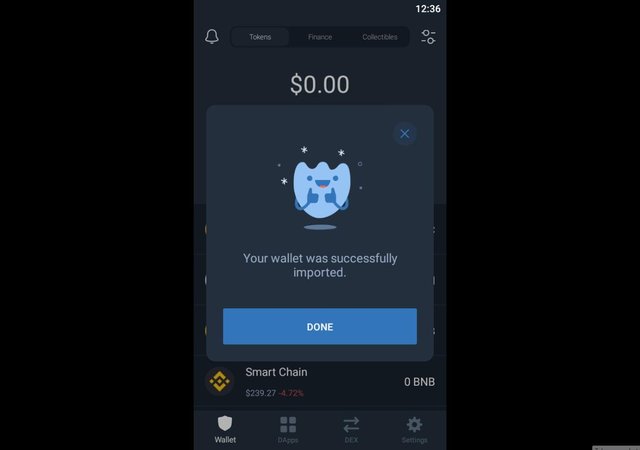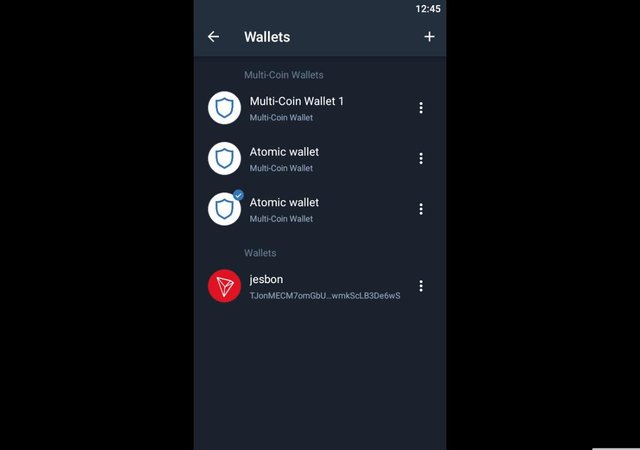 Uspeo sam da uvežem Atomic novčanik u svoj Trust novčanik.
CC: @steemitcurator01
CC: @steemitcurator02
CC:@sapwood