Steemit Crypto Academy Contest / S1W2 – Reviewing Centralized Exchanges by @deepak94
Introduction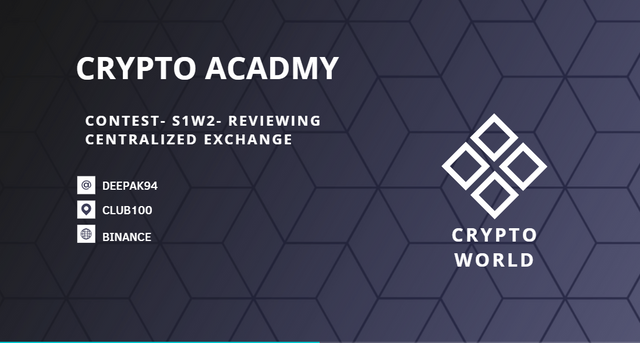 Describe briefly Centralized exchanges and its benefits to crypto users.
Centralized cryptocurrency exchange refers to online platforms used in the purchase and sale of crypto currencies they are among the most popular means that most investors use in the buying and selling of cryptocurrency holdings there are investors who get the centralized exchange concept.
when you are centralized it means you trust someone with your money previously the word centralized was given to all the institutions that manage their finances to be centralized simply means that there is a trusted middleman who will handle whatever asset that may be in the trade.
for example, a customer can decide to give a bank their money to hold it for them the institution will now be in full control of the customer's money in many aspects this will be much safer than the person getting away to manage them personally banks have enhanced security and teams to keep money safe they can offer several services such as loans since they have large amounts of money and they have managed to create a trust filled relationship with the customer.
The centralized cryptocurrency exchanges are not different in any way a user can store their money on the exchange and their assets will now be in the hands of the exchange although the middleman trust will make it a lot easier for the customer to recover their password if they have lost it this will help in taking the pressure of being in full control of their assets off the customer previously there had been cases of investors losing huge sums of money if these investors had stored their assets in a centralized exchange they would not have had to worry about drastic losses because recovering it would be a lot easier seeing as the recovery process would simply involve verification of identity and ownership of the crypto currency exchange account. The centralized exchange works very confidently and provides security to all its customers in case an accident happens due to any reason, thereby keeping the users trust in it.
Centralize Exchange is very user friendly so that any investor can easily understand it at first time.
What must you look out for when you are choosing an exchange to trade your crypto assets?
First of all we see how trustworthy that exchange is, analyze its data of last few years that if there is no fraud and after that we decide whether to adopt that exchange or not.
Exchange should be user friendly easily any begginer can understand the system and process of whole thing.
To adopt any exchange, it is also important to see how little amount we can start it and what are its terms and conditions.
We should also see whether it is authorized by the government or not so that users' money is safe.
How much leverage are we getting.
It is also important to see that the graph readings are being shown correctly or not.
Sometimes it happens that the price of that asset is shown differently in different exchanges. So we also need to see whether any asset is being shown with correct price or not.
Review of my favorite centralized exchange.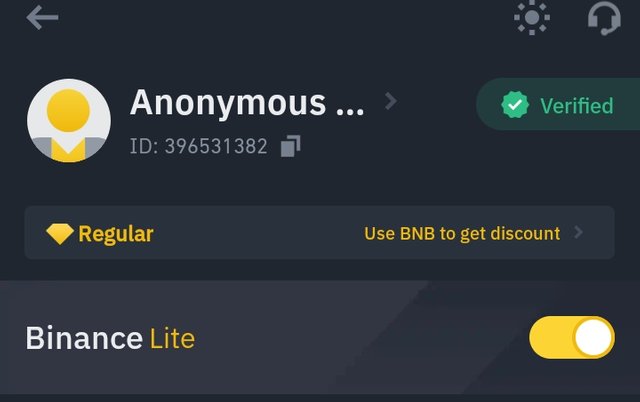 I use Binance Lite app for my crypto trading. It seems to me simple and user friendly its or a centralized exchange which was created in 2017.
Through this we can trade in about 400 plus crypto assets. It is founded in Hong Kong and now the headquarters is in Malta(Europe).
It is very easy to transact on Binance, on this we can easily buy and sell any asset.
My favorite centralized exchange and some unique features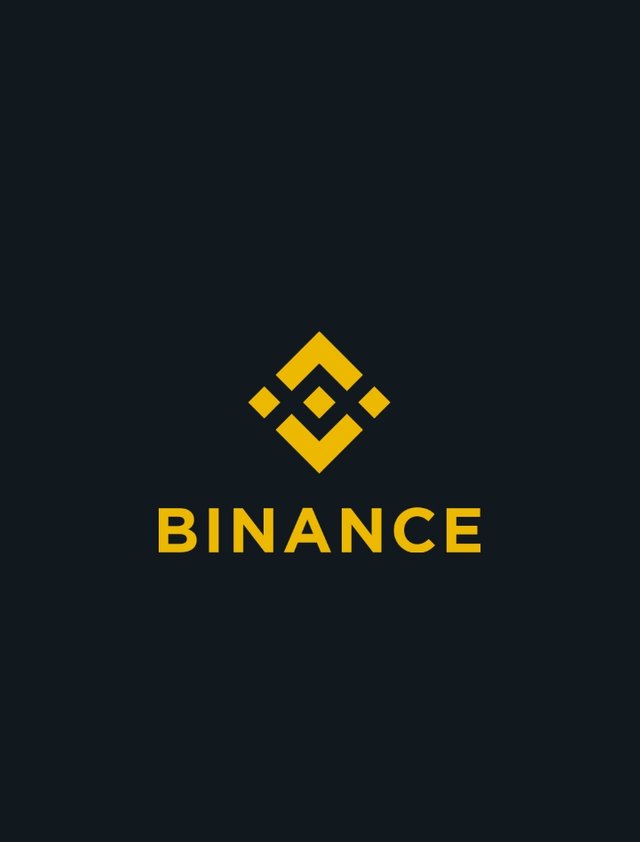 Binance is an incredible exchange to use because all the fees are very low and most importantly you havemany options so it's very comfortable to use. You can see that you can learn in the Academy if you can learn literally anything you need to know in order to get started with crypto and their Academy you can go on Binance application and you will be able to watch the videos you will be able to learn a lot and that way you will be able to understand what you're doing and to increase your chances to make as much money .
You can enter with very low investment in the beginning you can answer from your bank account directly and to start trading like you do with any investment company you can buy crypto with your credit card or debit card. You can do P to P trading and you can use also 3rd party payment.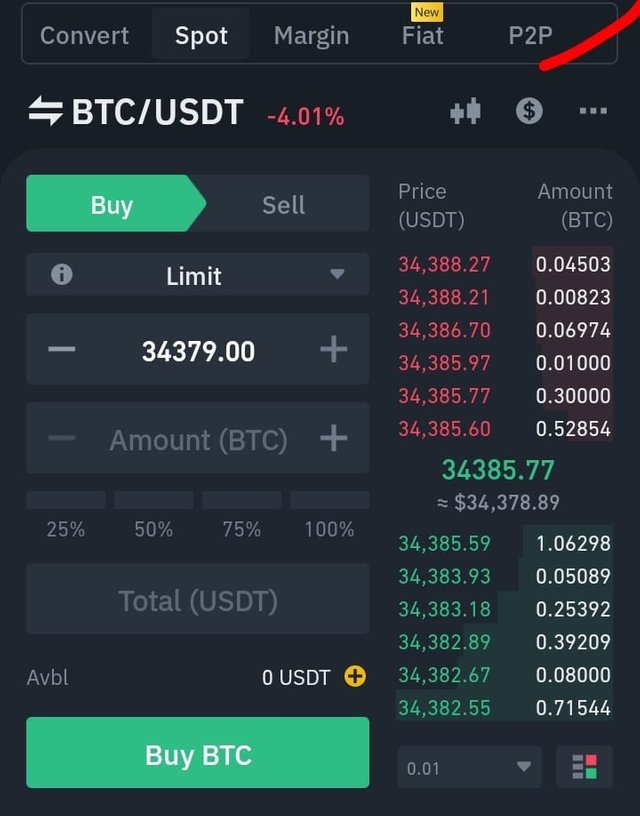 you can see here is that the market trends meaning that you can see what are the coins that are currently trading in the highest volume and there is literally the most people that are a currently trading . So it will be very easy to know the trend.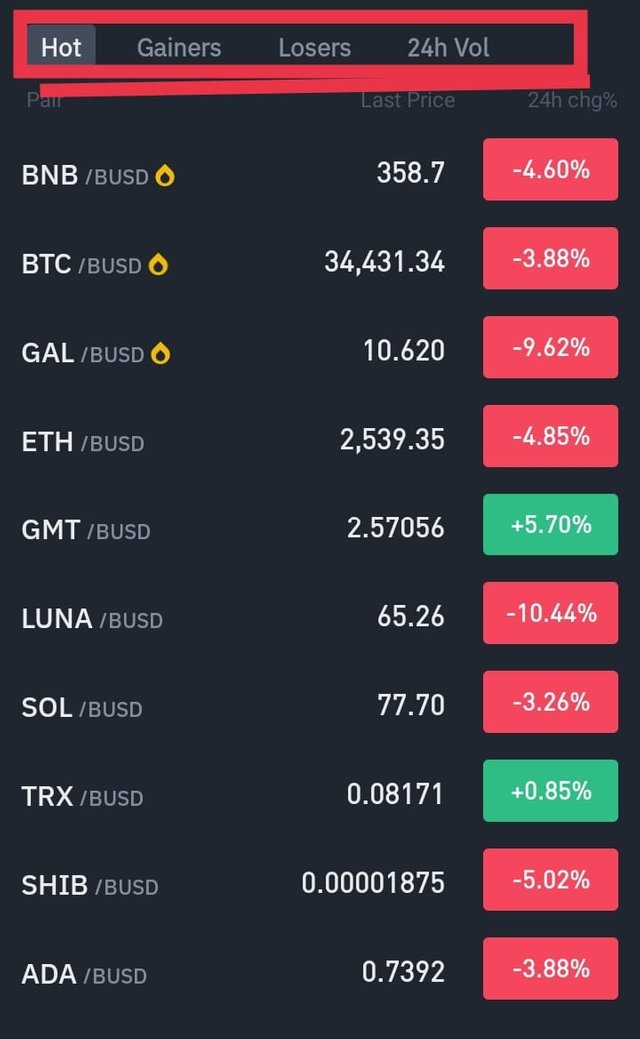 You can see broadcast live also you have an incredible option in here as you can see you have all the options that you need in order to trade you can convert you can do the classic trade you can use some advanced tools in order to actually.

Binances fee structure is extremely attractive 0.1% fee for most trading activities you also get an additional 25% discount if you pay for your training fees using Binance coin one feature.

one feature our team really adores about Binance is Saifu the secure asset fund for users saifu is an emergency insurance fund that helps compensate users in case their funds are stolen from the exchange it's funded by 10% of all trading fees on the platform.
Is there anything about my favorite exchange I will like to be changed?
In this exchange the opening account process is little bit complicated. It will be difficult sometime.

sometime if you want to open your app in other device it takes some time.
What shortcomings can we see on centralized exchanges and how do we think user funds can be protected since we don't have access to our wallet private keys?
One of the main issue is that of users not having control of their funds.

Due to strict regulations in centralized exchange investors have only few option available for crypto trading.

usually the whole idea of decentralization contradicts centralised crypto currency exchanges because what I mean here is that usually we are meant to be in full control and full possession of our crypto funds right so whenever we open up a crypto wallet or Bitcoin wallet we had a backup phrases. so usually if we lose our phone or we use a laptop or it gets damaged in one VR another we still have the backup phrase.
Backup phrase allows us to restore our balance right now. Then the problem here we have centralise cryptocurrency changes is that they have full possession of our funds right so basically from here is that all information on the back praise is stored centrally by the exchange and the problem with this is that it goes against the whole concept. like concept is that your own bank and you control your own funds.
second issue is that because it contradicts all purpose of decentralization and the way we're meant to control our funds this can increase the risks of hacks because the hackers know that all information of the backup phrase and our personal information is stored in one central location one central server this basic means that there chances of infiltrating and actually successfully hacking a crypto exchange of cryptowallet its its a lot higher and because of that it obviously is a drawback because it's a lot riskier and the incidents that we've seen where crypto exchanges have been hacked are all related this kind of issue because it's not decentralized because it's centuries stored the whole problem is that now it's actually very easy and simple for the hacker to get access to our fund.
The security of users funds can be done in my opinion as follows
By two double verification process it is possible that we can protect our funds so that whenever needed no one else can access our ID without customer authentication OTP. for better protection we can use our fingerprint scanner.
There are lots of advantages and disadvantages to both centralized and decentralized exchanges. We see that in centralized exchange, the private key of the user is with the third party app. But in a decentralized exchange, the user is the owner himself.
Finally, I wish to invite my friends invite @ngoenyi @monzz122 @sduttaskitchen @suboohi @mrsokal @graciella @becki96830 , @undaunted123 @krishna001 to also come and join this amazing contest.