Crypto Academy Week 12 - Homework Post for [@imagen]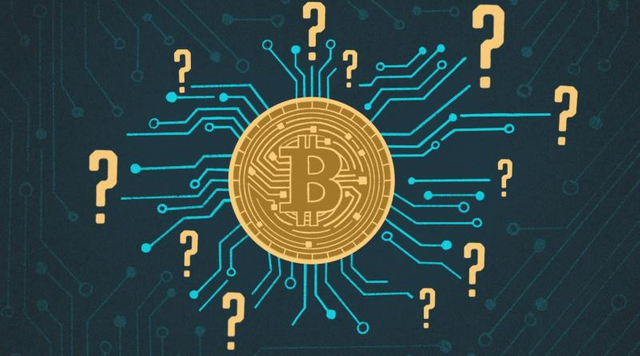 Source
Professor @imagen, here is my homework, I hope you like it.

What is dominance?
It is the situation where a company, product, etc... has more power, influence or success than others. Dominance is the act of being more important, stronger or more successful than anything else of the same type.
In the cryptocurrency market, dominance represents the level of market capitalization that a crypto has over the global market capitalization, i.e. what percentage of the market it covers.
Calculating BTC dominance is straightforward. Assuming the total market capitalization of all cryptocurrencies was 100 billion. If bitcoin's market capitalization were approximately 40 billion of this, bitcoin's dominance would be 40%.
Today bitcoin's dominance is 44.38%.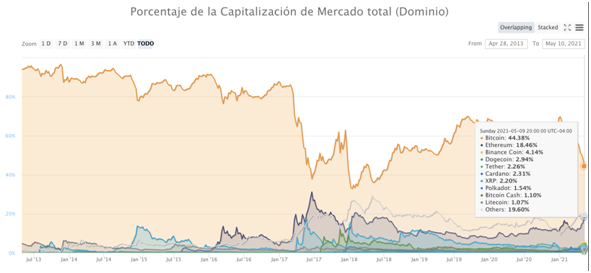 About BTC'S dominance
Since bitcoin's emergence in 2008, BTC had few rivals. In 2013, it had a market dominance of 94%. ERC-20 tokens didn't exist, Ethereum was just an idea of Vitalik Buterin and stable coins like Tether (USDT) didn't exist either.
All this changed starting in 2017, when the first season of altcoins emerged. In February of that year, BTC's dominance stood at 85.4% (ETH had a 5.7% share, while Ripple's XRP was at 1.1%).
But within four months, Bitcoin's market share plummeted dramatically as a series of initial coin offerings (ICOs) substantially boosted the industry's market capitalization. By mid-year, BTC's dominance had fallen to 40%, and liquidity moved to ERC-20 tokens. During this period, the total market capitalization in USD soared from 20 billion to 114 billion, an increase of approximately 470%.
During this period, there was some thought of something known as "Flippening", when Ethereum's market cap would overtake Bitcoin's, which never ended up happening.
The Bitcoin Dominance Index was originally created to illustrate how important Bitcoin was within the crypto market. The price of any currency is reflective of supply and demand, so the index effectively measures the demand for Bitcoin relative to the demand for altcoins.
People also often use the index to infer market risk. By functioning as digital gold, Bitcoin has attracted many investors during these difficult times.
The cryptocurrency market is now richer and more diverse than it was in the early 2010s. There have been several hard Bitcoin crashes. And new trends in the cryptocurrency market, develop loyal followers.

Cryptocurrency crashes (2017-2018)
Bitcoin was holding around $17,000 in early January, while Ethereum rose to just under $1,400. But since then, it was all downhill. Bitcoin dropped to nearly $6,200, while Ethereum dipped below $200 for the first time since July 2017.
Vulnerability to regulations was the fundamental factor in the 2018 cryptocurrency downturn. The world's two largest economies, the United States and China, cracked down on cryptocurrencies.
China completely banned cryptocurrency exchanges and ICOs (initial coin offerings), and cracked down on Bitcoin mining operations. The United States did not go as far as China, but its various financial authorities opened multiple investigations into cryptocurrency trading. Then, more than anything else, cryptocurrency prices plummeted due to uncertainty and regulatory crackdowns. As a result, institutional money stayed well away from the cryptocurrency market.
Another key factor that affected Ethereum much more than Bitcoin were reports that ICOs (most of which used the Ethereum blockchain to raise money) were dumping ETH as they ran out of fiat money.
The lack of progress on blockchain products has been perhaps the biggest disappointment of 2018. Part of the problem with creating blockchain applications is that the infrastructure technology is still in development. Both Bitcoin and Ethereum have scale issues, which means that any product that attracts thousands of users immediately bogs down processing times on the blockchain. So even if you wanted to build a product like Twitter or Reddit on a blockchain (and there are several attempts to do exactly that), there is currently a strict limit to how popular they can become without encountering processing problems.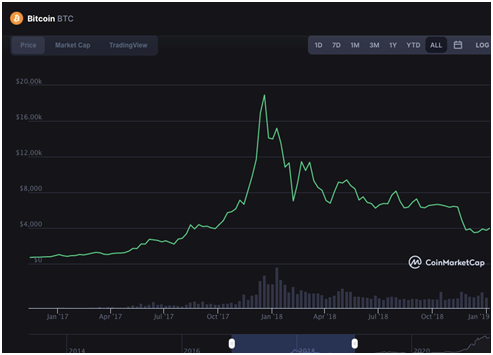 Bitcoin's most recent plunge
Bitcoin prices fell below $50,000 as concerns about rising U.S. taxes trickled into cryptocurrencies, adding to the recent pressure already building on those alternative investments.
Bitcoin prices changed. In less than 24 hours, there was a 12% plunge drop. Something not seen since early March. The losses were spread across other cryptocurrencies, with ether, on the ethereum network, also falling around 13% over the same period. XRP, which is linked to Ripple, lost 22% as well.
The losses for Bitcoin represent a 26% drop (from a peak of $64,829). A 20% drop meets the definition of a correction. Bitcoin experienced a sharp drop, although declines of more than 10% are not unusual.
Friday's losses come on the heels of a 300+ point loss for the Dow Jones Industrials Average following a media report that President Joe Biden is looking to nearly double the capital gains tax for the wealthy.
It is clear that Bitcoin is more versatile to capital gains tax threats. The threat of regulation, either directly in developed markets or indirectly through the taxman, has always been a weakness of cryptocurrencies.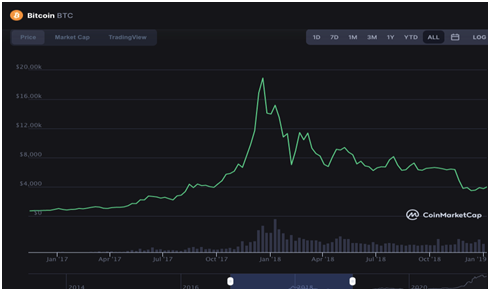 Season of Altcoins
Altcoins are all that currencies that are not Bitcoin. They share qualities with Bitcoin but at the same time are not exactly the same as them. For example, some altcoins use different components to generate blocks and approve exchanges. Or, on the other hand, they distinguish themselves from Bitcoin by granting new or additional abilities, for example, smart contracts.
The altcoin season refers to a cryptocurrency market cycle in which several altcoins (cryptocurrencies other than Bitcoin) experience a sudden increase in price against BTC and the U.S. dollar.
Generally speaking, altcoin season is the market phase when altcoins begin to make large gains and can double, triple or even become ten times more valuable in a short period of time. During altcoin season, Bitcoin tends to remain fairly stable and this allows altcoins to gain momentum and make upward swings.
In general, altcoins tend to be in a continuous state of downtrend or stagnation, either floating in price or going down. Then, every once in a while, one or two altcoins will catch an uptrend (usually a pump). However, once or twice a year(if we are lucky), all altcoins rise at once in rapid succession for an extended period (e.g., a week, a few weeks, or even a month or two).
When altcoin season occurs, altcoins tend to outperform Bitcoin and the dollar. Outside of "altcoin season", most alts can lose giant amounts of value (either because Bitcoin goes up or because everything is in a down cycle). So, while going "long" in alt can make sense, you generally want to avoid going all-in in altcoin season. Gains of 1,000% are real, but so are losses of 90%.

Cardano (ADA)
What is Cardano?
Cardano is a new cryptocurrency platform that launched in September 2017 after more than 2 years of work. Instead of writing a whitepaper and implementing it directly into code, the Cardano team actually ensured that experts from all over the world read their papers, improved them and agreed with the results.
Cardano has been different from the beginning. Instead of publishing a white paper, it adopted a collection of unique design principles, engineering best practices and created avenues for continuous exploration to achieve its goals.
At its core goals is solving the problem of Ethereum's high gas fees. Cardano developers can now create custom tokens or import projects from other blockchains into the ADA network. However, they are in a race to solve problems like scalability and sustainability as well. But in the tech world, it's not necessarily the best technology that wins, but the one with the best business strategy.

The influence of news on cryptocurrency prices
On January 29, 2021, Elon Musk, changed his Twitter account description to #bitcoin. As a result, the price of Bitcoin increased by approximately $6,000 in a matter of hours, increasing its market capitalization by $111 billion.
Musk's tweet "One word: Doge" resulted in returns of 8.17% in a five-minute window, peaking at 17.31% over one hour.
The results demonstrate the impact Elon Musk's Twitter activity can have on cryptocurrency markets. While the Bitcoin event might have been a serious signal of support for Bitcoin, the tweet about Dogecoin was a joke....
If a single tweet can lead to a $111 billion increase in Bitcoin's market capitalization, a different tweet could also wipe out a similar value.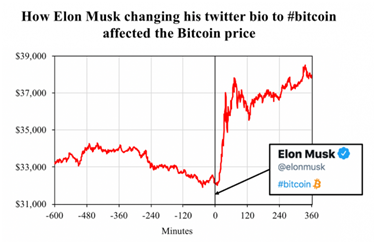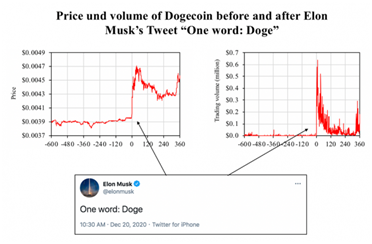 Elon's posting of an image about Dogecoin on January 28 did not have the immediate impact on that cryptocurrency that changing his Twitter bio had, but the impact was still substantial.
Approximately four hours after the tweet, Dogecoin's price nearly quadrupled before losing nearly 50% of the new high in the next two hours.


Penny cryptocurrencies
A "penny" cryptocurrency is a digital currency that trades below $1. Most penny cryptocurrencies are more volatile and are more prone to be subject to price manipulation. However, not all penny cryptocurrencies are the same, they vary greatly.

Safemoon
SafeMoon is a digital currency (altcoin) based on a blockchain much like Bitcoin, but with some distinctions. It was launched in March 2021 and has already accumulated more than 1 million users.
Because it is extremely new to the market, little is known about SafeMoon? Its current market value is just under a dollar, but it has experienced a steady increase in price since its launch. SafeMoon's growth, along with its online slogan, has generated comparisons to the rise in popularity of another cryptocurrency Dogecoin.
Unlike other cryptocurrencies, SafeMoon claims to promise to reward people who buy its token and keep it rather than trade. It will impose a 10 percent penalty tax rate on sellers and redistribute five percent of this tax to others who already own the cryptocurrency.
So far, the creators and developers of SAFEMOON seem to be very open to any kind of questions and very open to the community. They also mentioned plans to revamp the website, logo, be listed on more accessible exchanges (Binance, CoinMarket, etc).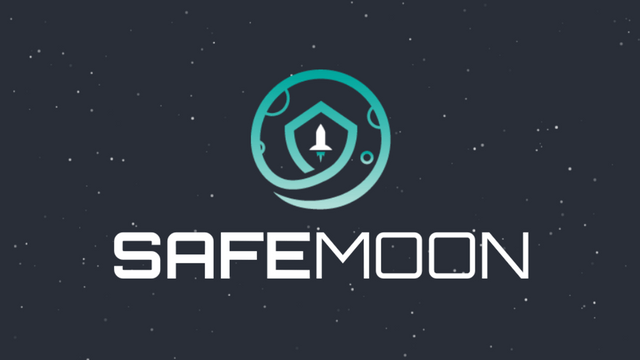 Source

Thanks for the assignment Professor @imagen