Steemit Crypto Academy Week 10 Homework Submitted To Professor @kouba01| Cryptocurrency Contract For Difference (CFD) Trading| By @bukkyi4u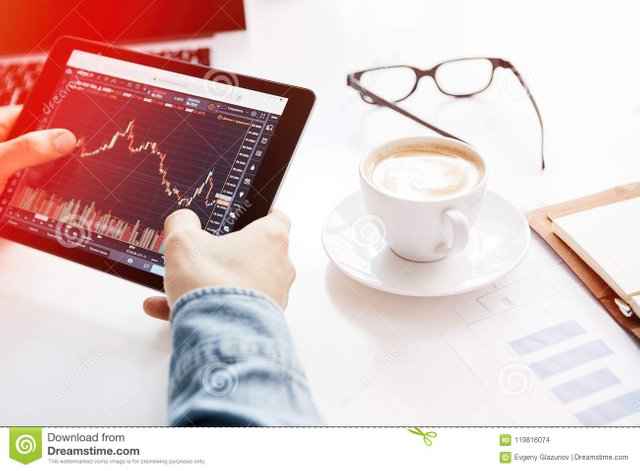 Source

INTRODUCTION
Over the years trading on cryptocurrencies have become very rampant and popular. But then one may be tempted to ask such questions as, "Why do people go into cryptocurrency trading?". Again, you may want to ask, "Why do people undertake even the more risky kinds of cryptocurrency trading such as CFDs?". Actually, it can be argued that the major reason why people go into even doing very risky kinds of cryptocurrency trading like CFDs could be because of the monetary benefits that are attached to such ventures. This is based, largely, on the high volatility that is associated with the cryptocurrency world in general.
Nonetheless, What is a cryptocurrency Contract For Difference (CFDs), by the way? And..... Why would anyone see it as an option to enter the crypto world with less money and expect higher stakes of crypto value, after all? If these are some of the questions in your mind then a very big thanks to professor @kouba01 for pointing out this interesting aspect of the crypto world. I will now take you on an interesting detour to answer all of the important questions you may have concerning cryptocurrency CFDs in this article.
WHAT IS CRYPTOCURRENCY CFDs AND HOW DOES IT WORK?
Cryptocurrency Contract For Difference (CFDs) trading is a type of trading approach which gives you the opportunity to implement a sort of speculative trading with cryptocurrencies as a way of investing in such digital assets by simply going into a contract or agreement with a broker. The 'contract with a broker' aspect of it is what gives it the quality of you not opening a position with any market directly.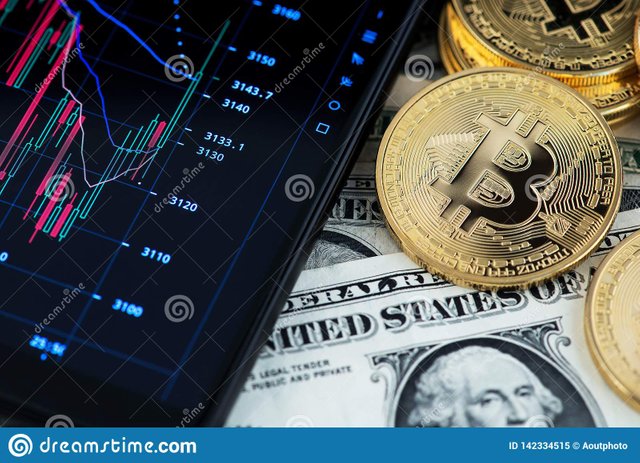 Source
Usually, the agreement between the broker and the trader is that they would each be rewarded in multiples in which the difference settled as at when the market closes. What this means is that for the trader, if the position should eventually end in profit, he would receive his reward by having the difference (that is, the profit) multiplied by the number of units he purchased. If it closes in a loss, the trader will be made to pay an amount equal to the product of the loss difference and the number of units he purchased.
Take for instance if an analytical trader expects that the BTC market will go bullish (that is, go up) over the coming year and increase from its initial price of, let's say, $10,000 to $15,000 he may decide to approach a cryptocurrency CFD broker to purchase, let's say, 300 units in a CFD agreement. If the tide swings in favor of his predictions and the price ends at $15,000, then his profit margin would be calculated thus:
300×$15,000-300×$10,000
= $4,500,000-$3,000,000
=$1,500,000 (profit to be paid him)
However, if the trend becomes bearish (that is, takes the downward motion) and the price plunges to, let's say, $8,000 before he makes a decision to close the position he has entered, then his loss which will be charged him by the broker can be calculated thus:
300×$10,000-300×$ 8,000
= $3,000,000-$2,400,000
=$600,000 (amount to be charged him by the broker).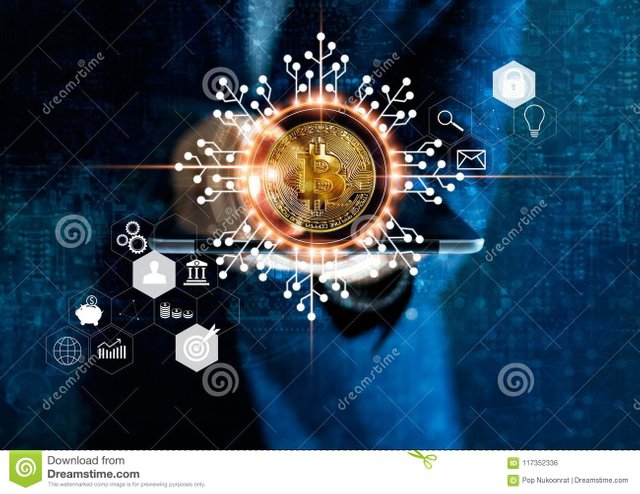 Source
Interestingly, traders can decide to go for the long term in which case they are anticipating price increases and are buying units in expectation of gain. Also, they can decide to go for the short term in which case they are expecting a price decrease and are actually selling before bearish times.

HOW DOES IT WORK
In trying to explain how cryptocurrency CFDs trading really works, I would like to adopt a simple point system to that effect. Thus:
A trader makes a choice from all the listed cryptocurrencies which is available as a CFD option and listed by the broker
The trader would then decide to open the position. Here, he has to make decisions on important parameters such as setting the CFD as a long-term or short-term position, deciding on the leverage, choosing the amount he wants to invest and making other important decisions based on the available parameters provided by the broker.
The trader and broker enter a contractual agreement. This agreement would specify what the opening price will be. Also, it will specify if additional charges will apply. Such additional charges could be overnight fees.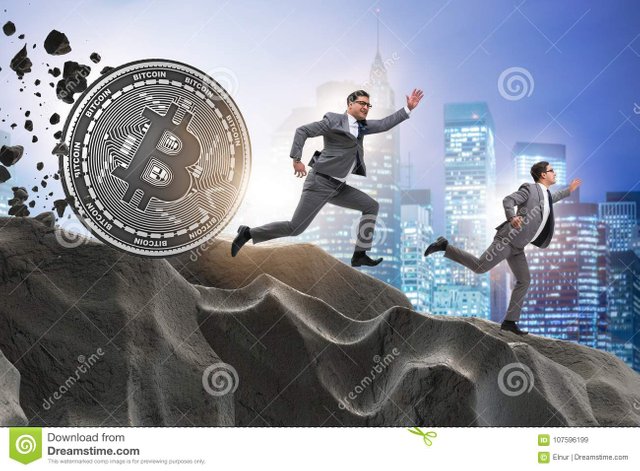 Source
The position entered is opened. It will remain so until the trader decides to close the position. Again, it will close if automatic conditions which are predetermined are reached. Such conditions can include the take profit point or stop loss. Again, the position can stop when the contract expires.
When the position closes, the gainers and losers are determined. The trader gains if profit is made (in which case the broker pays him the difference in the multiples in which he entered the position). On the occasion that loss that is incurred, the trader is automatically charged in favour of the broker.
This is basically the step-by-step explanation of how it works.
HOW TO KNOW WHETHER CRYPTOCURRENCY CFDS ARE SUITABLE FOR MY TRADING STRATEGY?
The best way to know if a cryptocurrency (CFD) is suitable for my trading would depend on a few important variables. Such variables are what I am going to examine under this section. I would consider a cryptocurrency CFD as being suitable for my trading if:
1 It offers me a favorable leverage and margin
This will enable me to enter a position with little initial capital while expecting high returns
2. Offers me Direct Market Access (DMA)
This feature would enable me to trade on a global level even from my remote position
3. Gives me opportunities to profit from both sides of the coin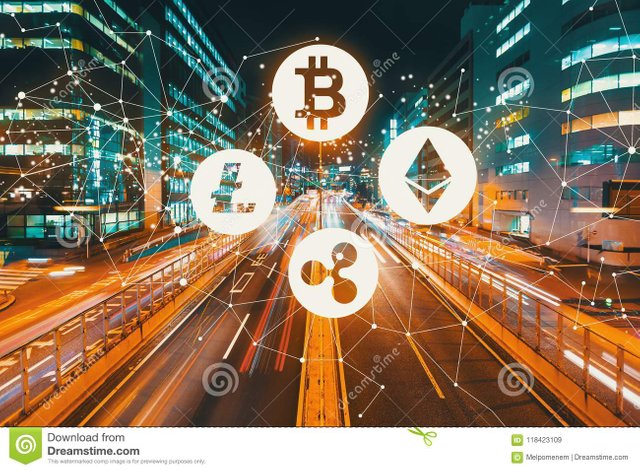 Source
This feature refers to the ability of traders to gain from either accurately predicting price increase or price decrease and being rewarded in multiples of the difference.
4. Gives me direct access into the crypto market
I might simply want to have my way into the trending cryptocurrency world and maybe not necessarily looking for gain. CFDs might offer me this satisfaction with little initial capital, after all.
OTHER CONDITIONS THAT CAN DETERMINED WHETHER A CRYPTOCURRENCY (CFD) IS SUITABLE FOR MY TRADING STRATEGY INCLUDE
If I do not want to trade on a long-term basis
If I want to gain much from slight price changes
If I do not have enough money to purchase the full value of a single coin
If I have a good risk management capability
If I am hoping on dealing with a regulated agency or broker

ARE CFDS RISKY FINANCIAL PRODUCTS?
Generally, Contract For Difference trading is considered to be of very high risk. So, cryptocurrency CFDS are quite risky. This is due to the fact that they are based on mere speculative predictions.
Some of the reasons why I consider cryptocurrency CFDs as being highly risky include:
1 The prices of cryptocurrencies can be quite volatile and unpredictable; hence they could swing in such direction as to cause very huge losses
2. While leverages and margin trading could make this more profitable they could also be the cause for deep sorrow if your predictions go wrong and your losses are multiplied according to the difference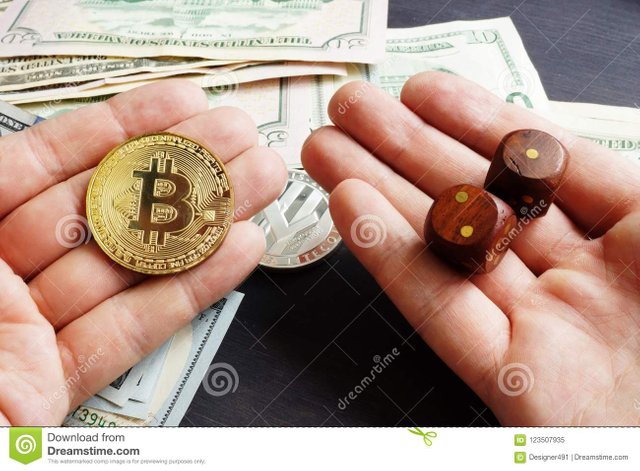 Source
3. A lot of unnecessary charges could be incurred by way of commission and overnight charging and you may have to enter the market based on the lowest or highest margin the broker is ready offer even if not your will
DO ALL BROKERS OFFER CRYPTOCURRENCY CFDS?
Actually, it is not all the top brokers that you hear of that do offer cryptocurrency CFDs. So, based on my research I came across some important information on top brokers. Here is a compilation of brokers who offer cryptocurrency CFD trading options and those that do not with the first five being among the Forbes top 10 brokers in the world for the year 2021
TRADING WITH A CRYPTOCURRENCY CFD ON XTB BROKER WITH A DEMO ACCOUNT
Since, the professor @kouba01 has already lectured us on how to trade with eToro, I decided to explore the City Index brokers demo account.
How to create an account with XTB brokers.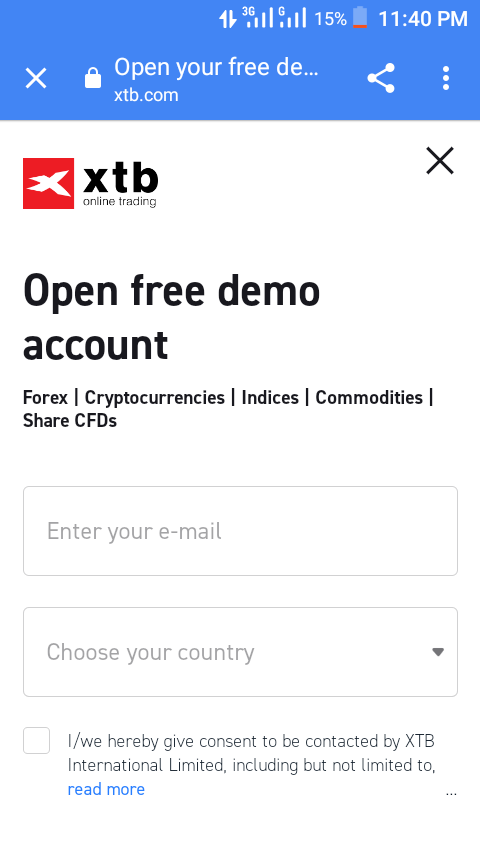 Once you have correctly field your details and checked the captcha and consent boxes to create the demo account, a fresh page opens with the command 'Start Trading'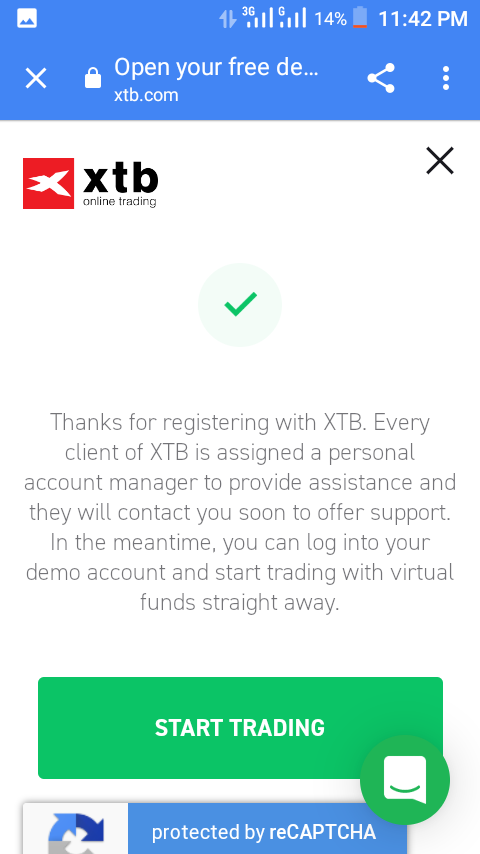 Click on 'Start Trading' to begin your trading experience
However, if you are on mobile the next page will require that you DOWNLOAD from Play store and ENABLE the app to continue.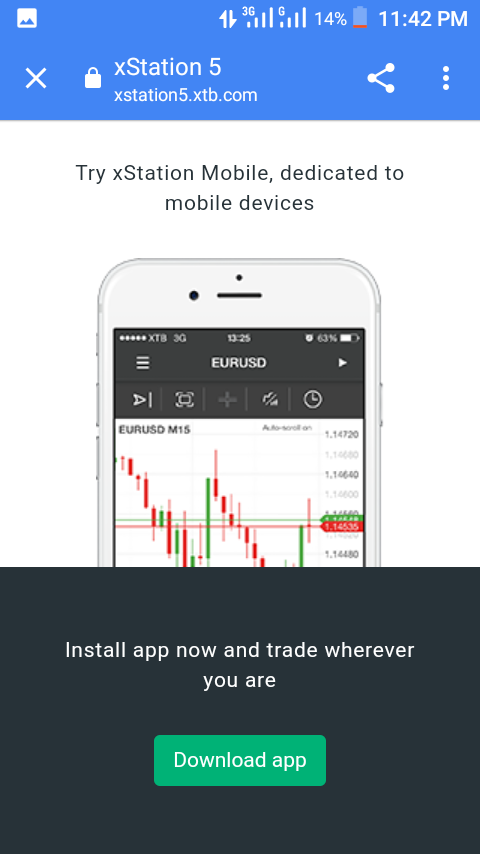 Once the app is enabled and you open it you would see a portal to open a demo account.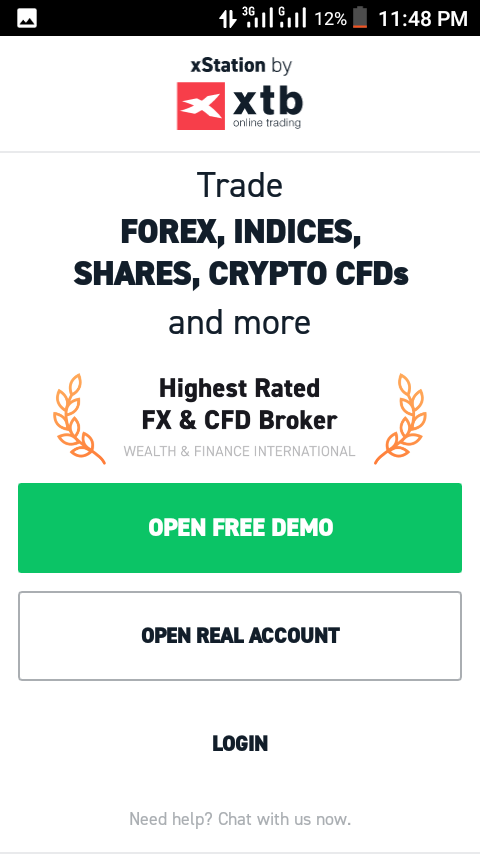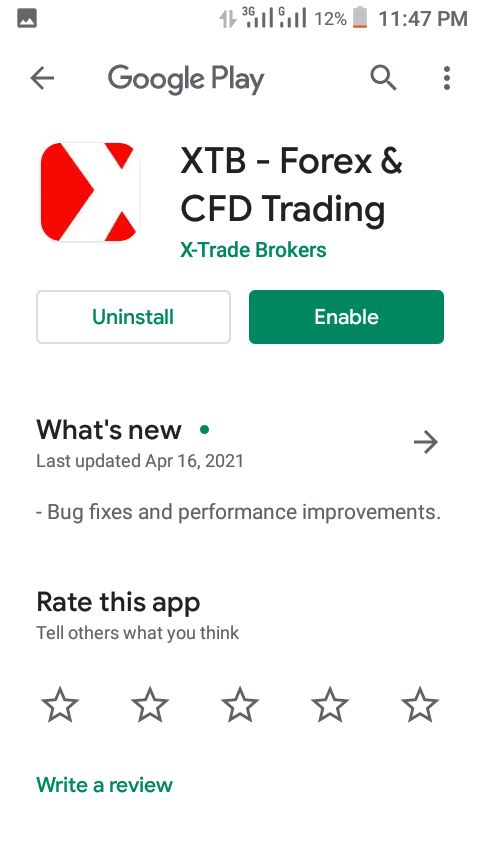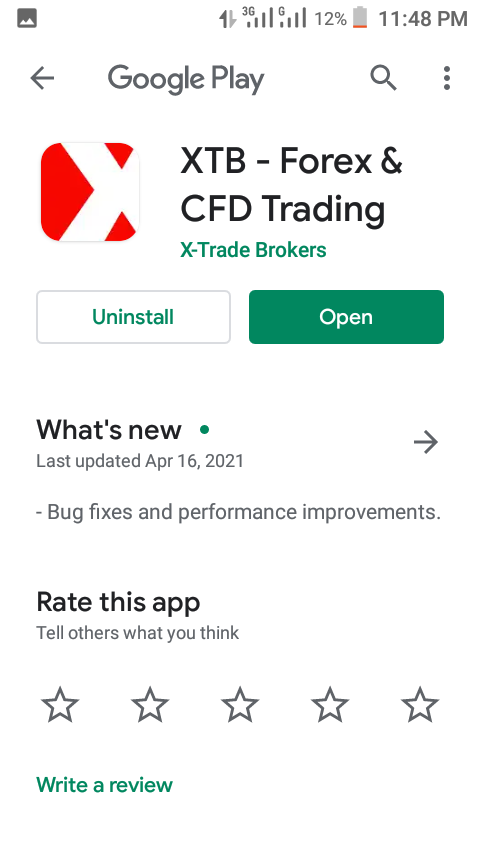 However, inputting the details you used in opening your XTB demo account would immediately take you to the trading platform.
IMPLEMENTING A CRYPTOCURRENCY CFD ON THE XTB DEMO ACCOUNT
In order to open a cryptocurrency CFD position on the XTB demo account you should take the following steps:
Click on the '+' icon indicated by the red arrow and add your preferred crypto or simply choose from the list below the 'Favorites' column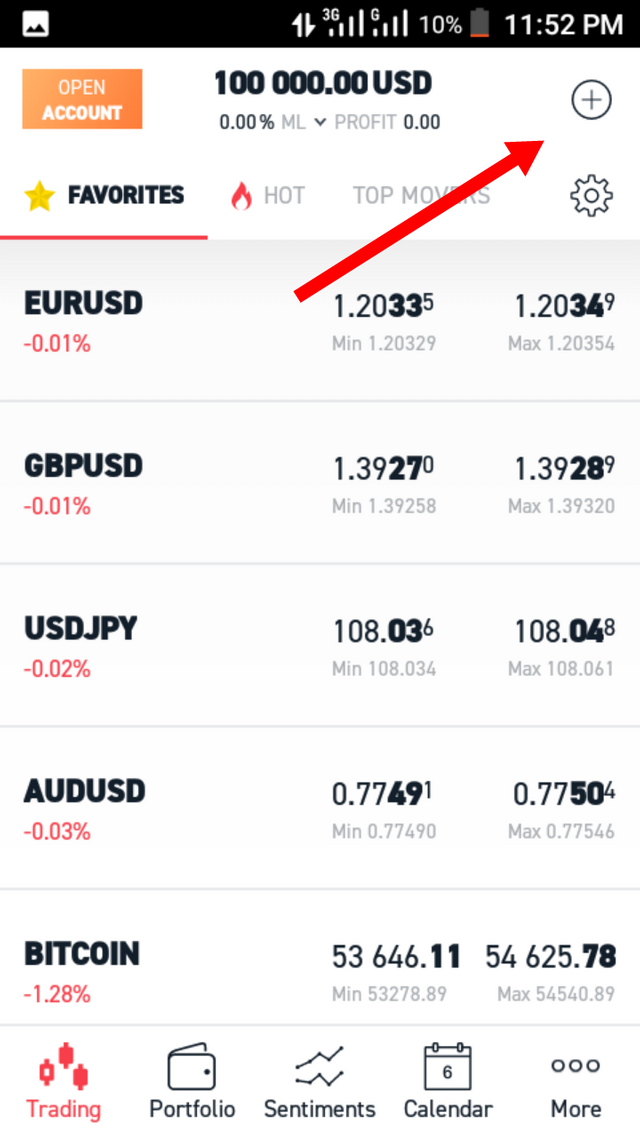 Add or click on the crypto you want to open a position with (in this case we have selected Bitcoin)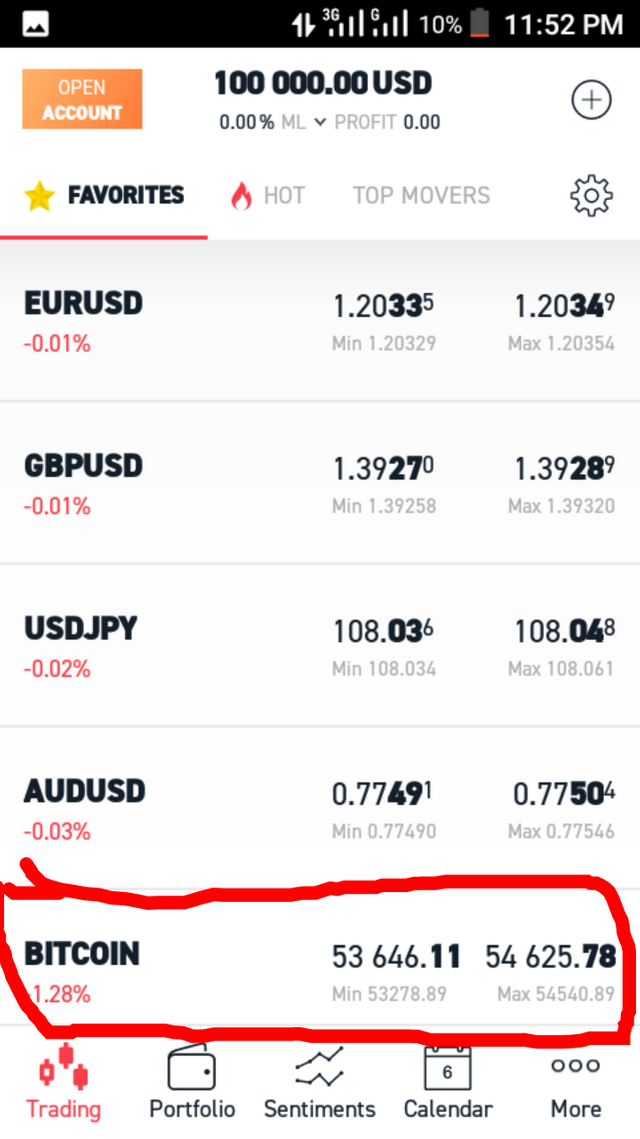 The next page that opens gives you options to either 'Sell' or 'Buy' (in this case we would want to buy because we are predicting that the price will rise). 'Sell' means you are expecting the price to fall and making your prediction in that line.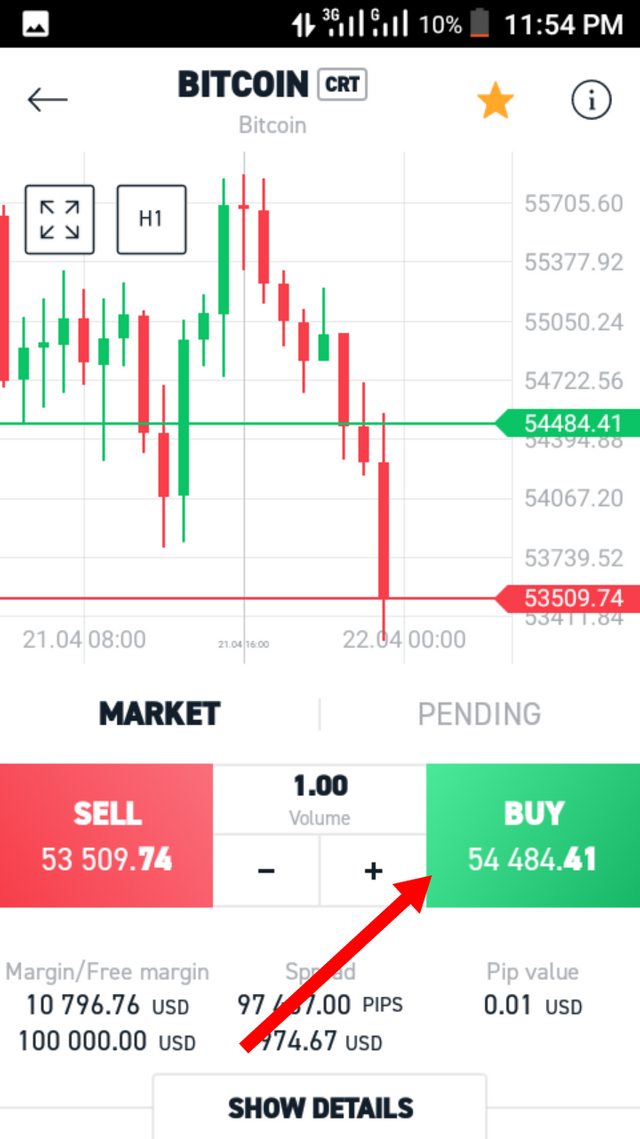 Note that below this region there is the 'Take profit' or 'Stop loss' option which can be selected when entering a CFD position.
Setting a 'Stop loss' means that the trade should close automatically if the price should fall below our expectation to a particular point and you may decide to stop at that particular point and you do not want to incur any further losses.
On the other hand, 'Take profit' means the trade should close when the price has gone up to some extent and we are making gains but do not want to risk any further. So, we decide to take what we already have.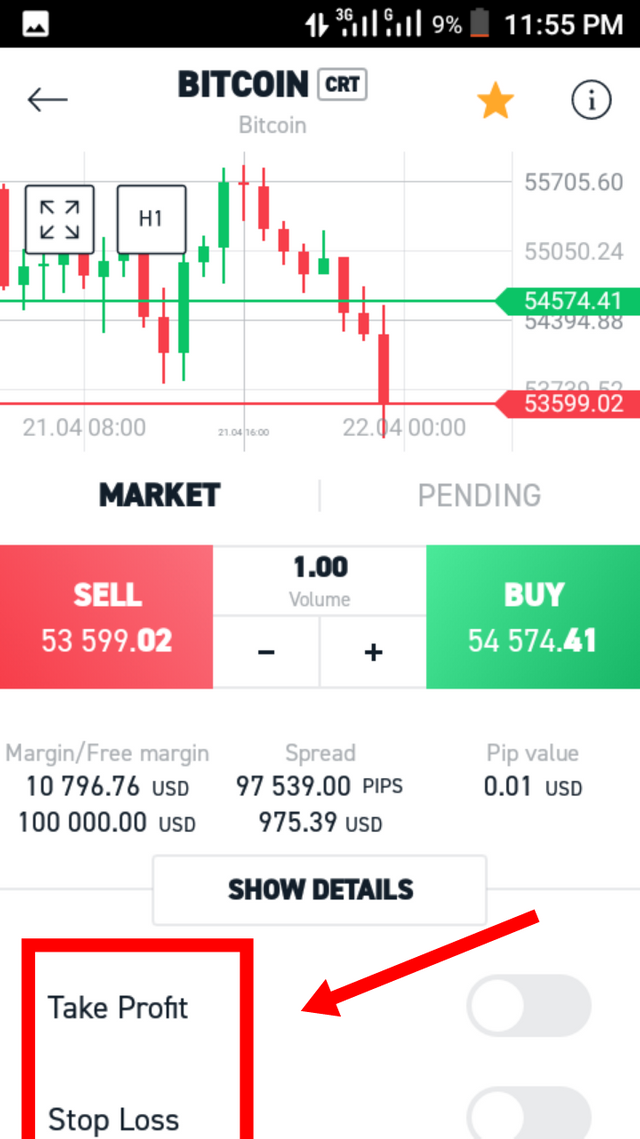 From the screenshot below, haven selected 'Buy' I decided to add 1 unit at 54,578.82 and proceeding by clicking 'Yes'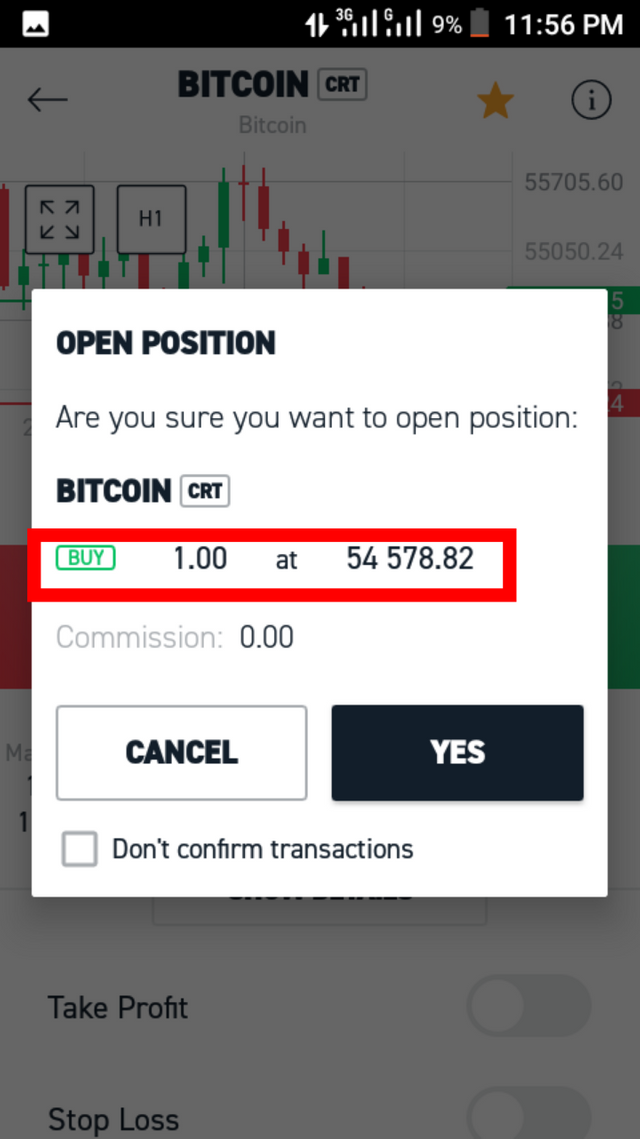 Haven done that, the position I selected is entered with the parameters I have chosen and is displayed at the Bitcoin page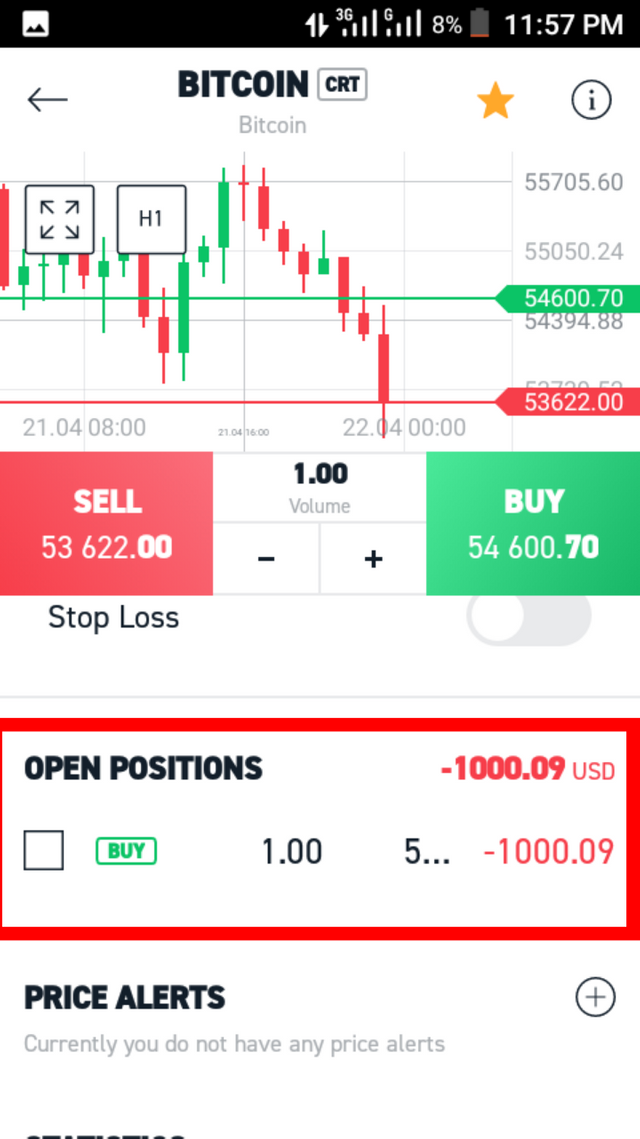 It should also be noted that checking the box on the position would give you options to either 'Modify' or 'Close' the position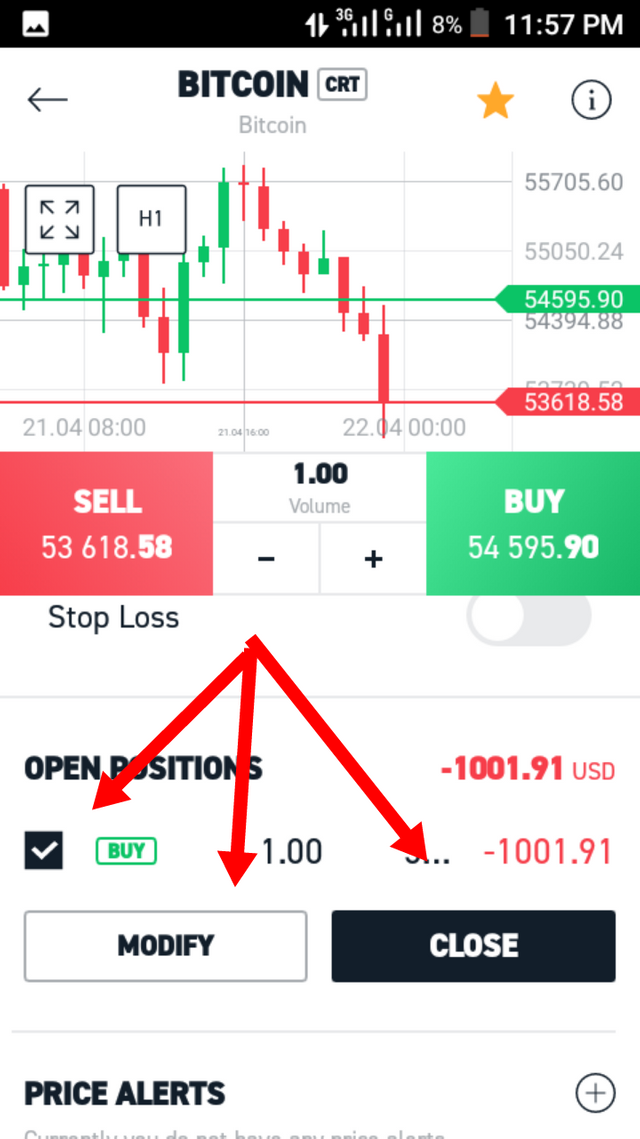 In this way, you have entered a cryptocurrency CFD position with XTB brokers.
I would make gain if the price of BTC rises above $54,578.82. In that case, my gain would be calculated by multiplying the number of units I bought, which is 1, by the amount of increase in the price.
CONCLUSION
Cryptocurrency CFD trading has become a quite popular and easy way to enter the cryptocurrency market. With CFDs like this you could make huge gains if your predictions should go right.
On the other hand, if luck is not on your side and your predictions do not go as planned the repercussions could be quite catastrophic. So one has to be careful and meticulous when entering a CFD position. Also, they should be monitored so that you know when they should be closed if losses are being incurred.