Blockchain Technology And Healthcare- Crypto Academy / S4W3 - Homework Post for @yohan2on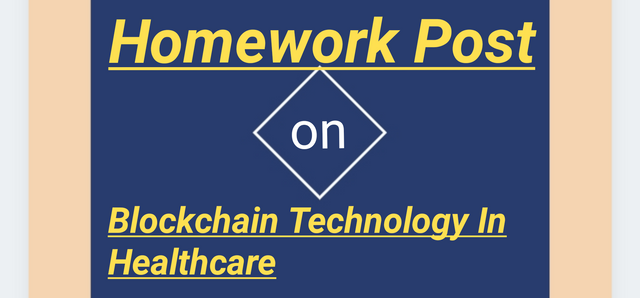 edited with canva

BLOCKCHAIN TECHNOLOGY IN HEALTHCARE: THE EXISTING CHALLENGES AND THE POTENTIAL OPPORTUNITIES
Blockchain technology as discussed by professor @yohan2on offers quite immeasurable solutions for the healthcare industry. I will discuss some of these.
INTRODUCTION
The distributed ledger system which finds its application in the blockchain technology comes with quite a good number of benefits which include high level of security, efficiency in regulation and operation, decentralization, verifiability, immutability, trustlessness and traceability. Evidently, all these qualities could find noble applications in the healthcare industry.
This article dwells on the challenges facing the industry. Equally, it identifies the opportunities where blockchain could be implemented as a solution while also identifying already-existing key players and the innovative roles they play.

CURRENT MEDICAL CHALLENGES AND POTENTIAL BLOCKCHAIN SOLUTIONS
In the US alone over $1.7 trillion is expended yearly on HealthCare solutions that do not necessarily work out. This could be greatly improved with blockchain technology. A few of the existing challenges globally and potential blockchain solutions include:
COLLECTION AND STORAGE OF DATA
Challenge:-
There is the need for proper management and storage of patient's medical data for easy retrieval. Currently, these data:-
Poorly relies on patient-physician interaction for its generation
Are not properly harnessed
Are fragmented and not easily accessible
Are not reliably and securely managed
Are, therefore, not properly availed medical experts for rightful usage.
Blockchain Solution:-
In dealing with this gross inefficiency in the system, blockchain technology offers a solution as:-
An integrated digital, secure, safe and private storage of medical data which can be readily verified and authenticated irrespective of the volume of data.

INTEROPERABILITY AND SHARING OF DATA
Challenge:-
It is necessary that patients can easily access their medical records and present such to medical experts who may not be their primary health care doctor.
Unfortunately, it is difficult to share medical report and data of patients among physicians in different places because the records are stored in IT systems which are centralised.
Blockchain Solution:-
The sharing of stored medical records of patients can be made interoperable through the use of permmissioned healthcare blockchains. Patient identification can be hashed with unique identifiers to be presented when necessary. This will be to ensure its privacy and security.

IDENTITY MANAGEMENT AND DATA SECURITY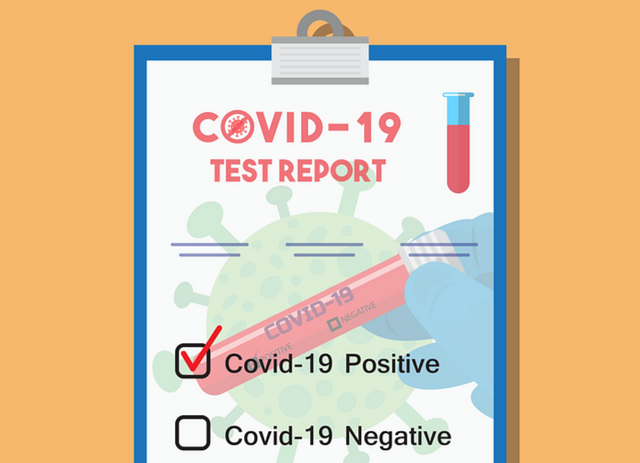 copyright free image from pixabay
Challenge:-
Patient health care records have often been breached. According to Beazley, in 2017 45% of all ransomware attacks aimed at healthcare organisations.
In most traditional medical records, use is made of centralised IT infrastructure which could even be aging and prone to malware and ransomware; there is no form of data encryption to protect patient's medical identity.
Blockchain Solution:-
With the encryption of data in the blockchain technology, the medical identities of people, including popular personalities, would be better immutably protected away from wrong hands.

THE NECESSITY OF SOCIO-ECONOMIC DATABASE
Challenge:-
Sometimes, it becomes necessary to obtain not just personal health-related records. Public health records like frequency of interpersonal violence occurrence, illegal drug use and pandemics may often become necessary for strategies which are adopted for population health management.
Nowadays, these kind of data are collected from patients directly. A lot of time, energy and resources would become involved if these health records are to be electronically organised for effective implementation.
Blockchain Solution:-
With blockchain technology it is possible to electronically collate, update and maintain the integrity, accuracy, quality, speed and availability of such actionable data from global socio-behavoural and socio-economic health records.

HEALTHCARE FINANCE AND RECORDS
Challenge:-
There isn't proper management of financial and billing information with the current centralized recording methods.
Blockchain Solution:-
With the use of smart contracts on blockchain, self-executing billing systems can be traceably implemented between patients and hospital facilities. This would ensure that patients are not unduly charged or their financial records manipulated against them.
Again, reimbursement of finances can be tied to pre-initiated smart contracts which would ensure the elimination of human errors in distribution of financial penalties from either side.
Furthermore, it can ensure that medical insurance records are stored reliably and implemented transparently to the satisfaction of both provider and user.

BLOCKCHAIN AND PHARMACEUTICALS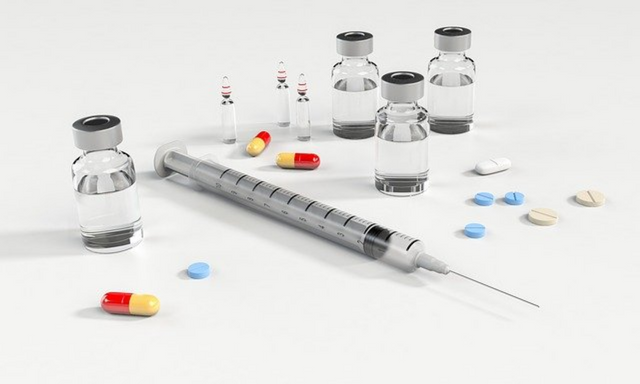 copyright free image from pixabay
Blockchain offers solutions to the pharmaceutical industry vis-a-vis:
Healthcare Supply Chain: Medical raw materials, components and compounds can be monitored from research communities to its processing facilities and even to end users to ensure safety.
Clinical Trials:- Controlled environment can be used to test the effectiveness of new drugs and immutably maintain the integrity of the data and documentation obtained.
Drug Traceability: Features like point-by-point tracking systems and proof-of-authenticity can ensure the genuineness of distributed drugs.

BLOCKCHAIN AND PUBLIC HEALTH
The outbreak of the COVID-19 shows that it is often important to have information which broadly encompasses population health data of specific groups. Analysing public health outcomes has become necessary in the face of widespread pandemics.
Blockchain technology can be used to manage robust public health records and coordinate practices to monitor the disbursement of medication as well as assess the global impact of the health challenge.

BLOCKCHAIN AND ORGAN TRANSPLANT
It is on record that over 120,000 are in dire need of urgent important organs - like lung and heart - transplant globally. Actually, this is due to the fact that there is insufficient organ donation to meet the needs.
Blockchain technology can be used to organise databases for organ donation. This would work in connecting patients and donors to healthcare facilities. Matches are then made in a simpler and faster way.

IMPLEMENTATION CHALLENGES AND STRATEGIC VALUES
In implementing this technology, different organisations, regions of the world, economies(both rich and poor), systems and people(including the aged, the poor, the socially backward and illiterate, etc) would have important roles to play. Consequently, a few challenges have been discovered.
CHALLENGES OF IMPLEMENTATION AND BARRIERS TO ADOPTION
Below is a tabular presentation of different levels of challenges facing the adoption of blockchain in healthcare and it's accompanying problems.
| Level Of Challenge | Possible Problem |
| --- | --- |
| Technical | blockchain is still under development; a lot of resources are needed for huge storage of data; blockchain scalability problem; problem of storage limit and throughput, etc. |
| Government Regulations/Emerging Issues | legality of who should access the records; issues of ownership of records; concerns over cybersecurity |
| Organizational | Issues of trust and cultural dogmas; difficulty in encouraging new organisational participation; inherent cost of operation. |
| Drivers For Adoption | social rejection due to culture; gap in knowledge and literacy; general uncertainty about blockchain |

CURRENT INNOVATIVE BLOCKCHAIN HEALTHCARE SOLUTIONS
A few examples of innovative blockchain healthcare solutions already in operation include:
1). MedicalChain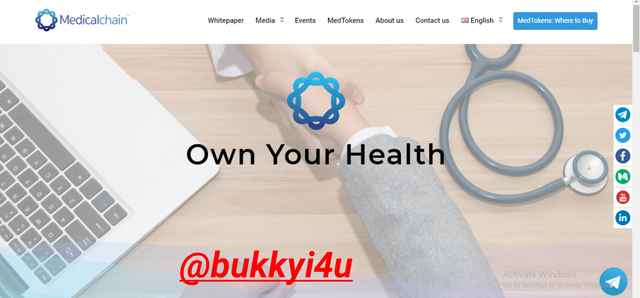 Industry:-
Medical
Electronic health records
Cybersecurity
Solutions:-
Uses its blockchain platform in maintaining the integrity and origin of records;
Protects the patient's identity.
2). Burstiq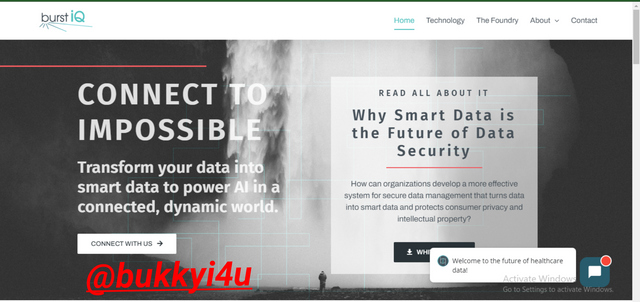 Industry:-
Software
Cyber security
Big data
Solutions:-
Uses blockchain to ensure safe sharing of medical records
On-chain management of both granular and complex data
3). ConnectingCare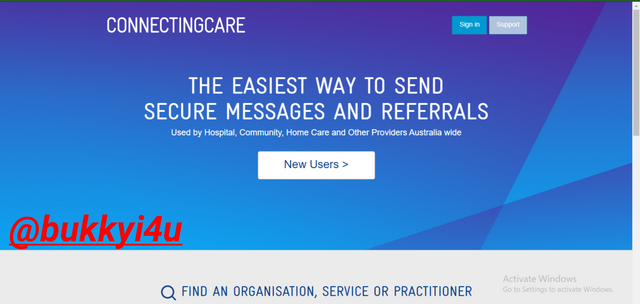 Industry:-
Blockchain
Cyber security
Solutions:-
Monitors the progress of patients who have left the hospitals
4). Nebula Genomics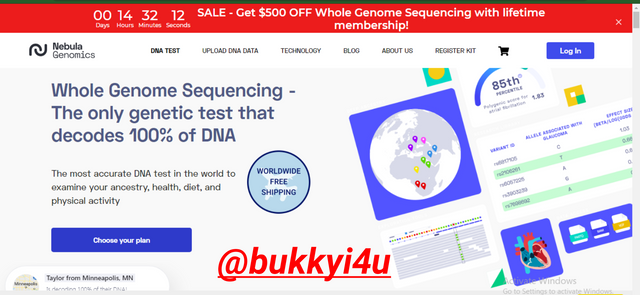 Industry:-
Solutions:-
Deploys blockchain technology in the elimination of intermediaries to curb unnecessary expenditure in the process of genetic studies
5). Blockpharma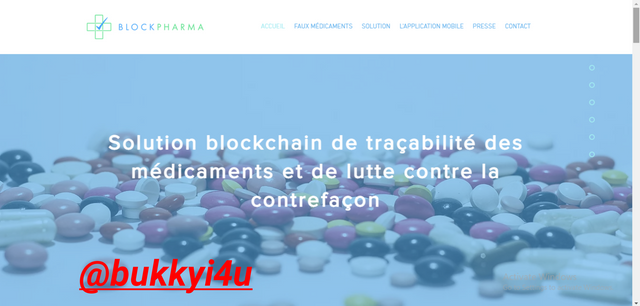 Industry:-
Supply chain
Pharmaceuticals
Solutions:-
With its blockchain technology it offers a solution against counterfeiting and enables drug traceability

FINAL THOUGHTS

Generally, blockchain technology can be credibly applied in the area of healthcare with a lot of advantages to it
However, this will not come without challenges considering the fact that it is relatively a new technology
Identifying and proffering possible solutions to the challenges is necessary for widespread adoption
Some healthcare medical solutions are already in place, functional and should be harnessed