Steemit Crypto Academy Contest / S3W3 - The Wallets by @bolaji001
Hi, everyone. Good day, I trust the weekend is going is going very well. The third week of this engagement challenge season is almost coming to an end, what a ride it has been. I really enjoyed the contests from the seven communities over this period. It was challenging but still fun at the same time. To wrap up the week, I am participating in this contest by the
@crypto-academy
community.
In this post, I will be sharing my experience with crypto wallets in general. I will discuss on the different types of wallets, how to manage them, how to secure them etc.
I will try my best to make it as educative as possible as well as interesting, so that at the end of your read you would have learnt something tangible about crypto wallets.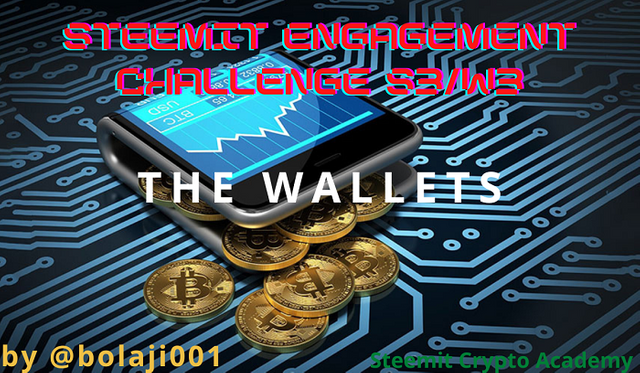 Designed using Canva

---
INTRODUCTION
---
What are wallets? Why do you think wallets are important? Let's talk about it.
Which wallets do you own? Why did you choose those wallets? Talk about your experience, show screenshots of your wallets.
Have you suffered any theft in any of your wallets? Tell us about your experience, what do you do to protect your cryptocurrencies?
Do you prefer hot wallets or cold wallets, give your opinion about.

What are wallets? Why do you think wallets are important? Let's talk about it.

The term or word Wallet should be familiar to many of us, it is that flat case or pouch we use in our everyday life to carry and keep safe small personal items such as paper money, coins, identity documents such as various forms of identity cards, drivers' licence etc., ATMs cards, bus or train pass, smart cards etc.
In the crypto world, we refer to "Wallet" as "Crypto wallet". Crypto wallets just like regular wallets, are used to keep our assets safe and secured. But unlike regular wallets which is physical and used to safe physical possessions, Crypto wallets basically stores private keys, which are like your authentication pass to access your cryptocurrencies. Crypto wallets store these private keys securely and only accessible by authorized person allowing the transaction of cryptocurrencies like USDT, Bitcoin, ETH etc. Crypto wallets can be in many forms from the hardware types like Ledger; which is essentially shaped like a flash drive to websites and mobile applications like MetaMask, Exoduxs, Electrum, Coinbase wallet, crypto.com etc.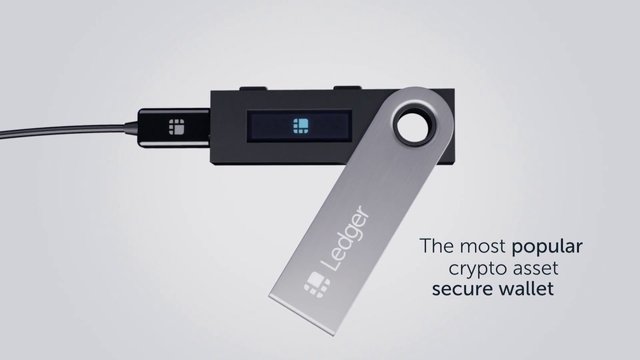 Ledger, crypto hardware wallet
The types of crypto wallets
There are two types of crypto wallets based on private keys, which are:
• COLD WALLET
• HOT WALLET
Hot wallets are the regular crypto wallets we use and interact with to carry out crypto transactions on daily basis while Cold wallets on the other hand are like vaults, highly secured and mostly used to store cryptocurrencies.
I will be emphasising more about the HOT WALLET*, these wallets are mostly used by cryptocurrency investors, digital wallet are so much good and it has a lot effect on the country's economy because it has reduced the rate at which people lose money either by theft or misplacement.
Hot wallet has the ability to accommodate a lot of cryptocurrencies and it won't be visible to the outside world. We have different types of cryptocurrency hot wallets. We have some types of cryptocurrency wallet in which I will be mentioning the major ones.
• METAMASK WALLET
• TRUST WALLET
• XUMM WALLET
• EXODUS WALLET
• ELECTRUM WALLET
• ZILLPAY WALLET
Most of the wallets mentioned above are all user friendly and very easy to register using trust wallet as an example, all you need to do is to make user your private keys are intact so that intruders will not do away with someone's fund. Transactions on all the wallet mentioned are like speed of light (very fast) and reliable.
BENEFITS OF HOT WALLET.
Hot wallets are very effective and fast, which is the reason for its wide adoption by so many people, organization and firms in the world to safely store their money.

Hot wallet are easy to access at any time or any day, wallets can be quickly accessed provided that you have internet connection, but for the cold wallet is not easy to access sometimes especially when we are not close to the wallet.

Hot wallets are used to store cryptocurrencies in a large scale and can be used to transfer crypto from one person to another conveniently.

Hot wallet are easy to use and user friendly, that's why large firm like Tesla, Amazon etc. are now adopting online crypto payment because its Lessing payment due and make business transaction very fast.
BENEFITS OF COLD WALLET
Cold wallet can be used to store more valuable asset like expensive jewelries and some others important physical docs like password or pins.

Cold wallet are very secure, though it doesn't make use of the internet but they are very reliable in store valuable thing's and vital information.

Cold wallet are used in storing physical cryptocurrency for example physical Bitcoin, and it's used to store currency but not large in quantity.

Cold wallet are used to store private keys offline, because that's the best place to store our keys so that intruders would not have access.

Which wallets do you own? Why did you choose those wallets? Talk about your experience, show screenshots of your wallets.

I own two wallets out of the above-mentioned wallets and I have amazing experience using both of them for saving my cryptocurrency asset. I choose them because of their top security and for convenient transactions.
To transact in any of these wallets, all I need is to do is to have the recipient wallets address for that particular cryptocurrency that needs to be sent and the transaction will be done in seconds.
I choose Trust wallet especially because you can find almost all listed cryptocurrency on it and could easily assess it by typing the name of the Cryptocurrency in the search box then easily, I will find it.
XUMM WALLET (XRP)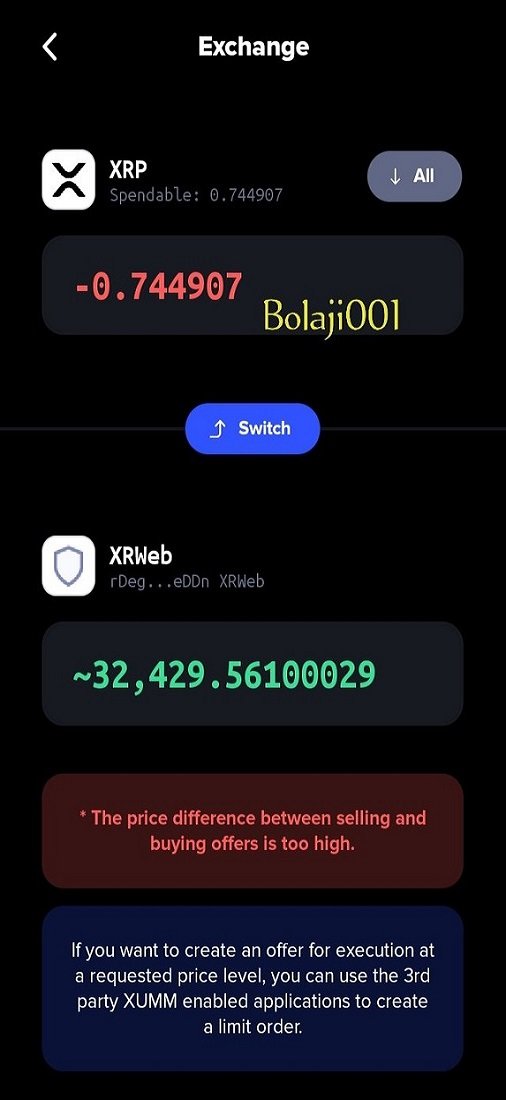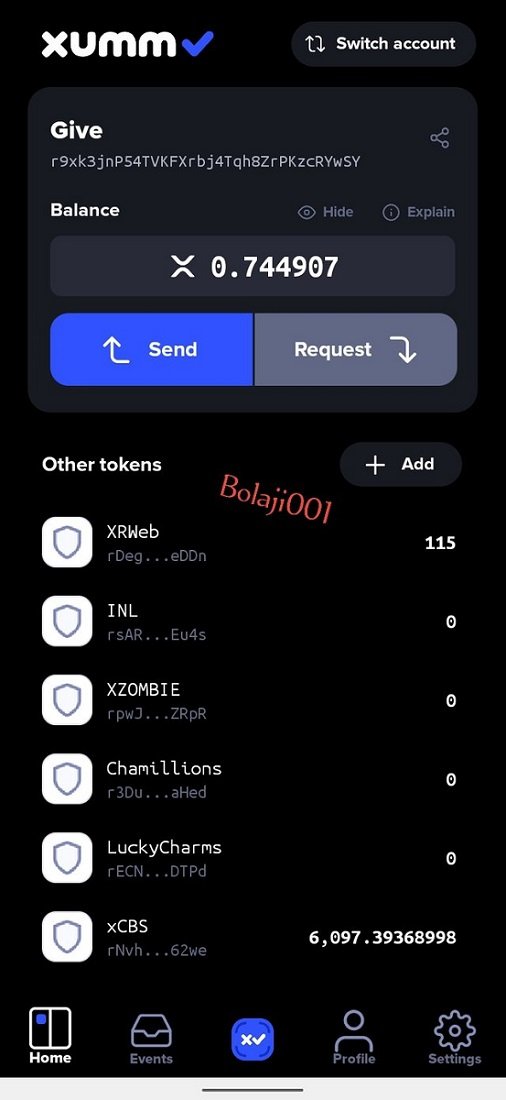 ZILL PAY WALLET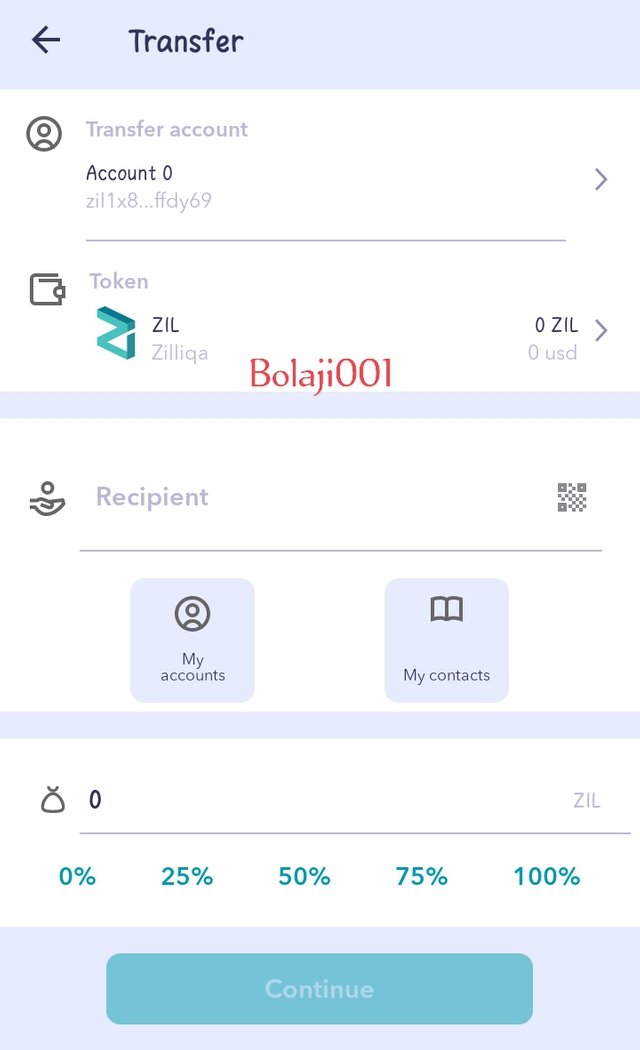 Have you suffered any theft in any of your wallets? Tell us about your experience, what do you do to protect your cryptocurrencies?

Truth be told I have not experienced any form of theft from any of my wallet, but a friend of mine have experienced it once and it just looking unbelievable that someone could have access to his wallet and take all his cryptocurrency asset.
It all happened on that unforgettable weekend he had about $10,000 in that wallet and someone got to know the trust wallet keys, we don't know how the person did it maybe he Guessed it or used an application or hacked it, but as at that moment we were just in a state of confusion because the money inside the wallet was much.
This loss caused a whole lot of debt, but we thank God he's recovering from it now, so that my little experience on wallet theft, it was such a sad experience.
WHAT TO DO TO PROTECT YOUR CRYPTOCURRENCY.
After that ugly occurrence we had to sit tight the more and look for a safer way to keep our cryptocurrency safe. I have some ways listed in which a crypto wallet can be kept safe.
Always keep your wallet keys offline meaning keep your crypto asset in a cold wallet, the reason is that hackers can still have access to those keys online and do away with someone's fund.

It is advisable to change our private keys at intervals for example like every 2 months, the. Reason for this simple action is that someone might be trying to pip through or guess our private keys.

Making use of public Wi-Fi can allow hackers get all the information on our mobile device and this can be dangerous to the security of our wallet so it's safer to make us of a phone or a laptop that our wallet is not logged in at all.

It is safer to make use of wallets and exchange that has good reputation, the reputation of the wallet we are using is very important because other users comment and views goes a long way.

Do you prefer hot wallets or cold wallets, give your opinion about

In my own opinion, I will like to make use both wallets depending on what am saving inside the wallet, since each of them have what they are best used for.
For my physical valuable documents, wallet keys and passwords I will like to make use of the cold wallet because cold wallet is very secured and it will be very difficult for intruders to have access to wallet.
And also, for my cryptocurrency asset I will like to keep it safe in a good wallet that is reliable and has good reputation, I Will make sure I didn't violate any of the way of protecting a wallet mentioned above especially making use of public Wi-Fi because I like using public Wi-Fi but since my knowledge on how to increase the security of my wallet has increased then I would have to stop that.
Money or crypto transfer is very fast and reliable on the hot wallet and the fact that it can take large amount of funds makes it very sweet and interesting to use.

---
CONCLUSION
---
We have seen that crypto wallets are very crucial in ensuring only authorized person(s) have access to our crypto assets as well as the safe environment it provides for cryptocurrency transactions. It comes in various forms both physically and software based.
In the technological world we live in today, security is of optimal priority and having tools like crypto wallets to help safely store our crypto assets is a real game changer.
---
Thanks so much guys for reading, catch you in the next one.
I would like to use this opportunity to invite my friends, @ojerindejoel, @kennydavebobo, @patjewell, @ngoenyi to participate in this contest too.