Crypto Academy Week 3 Homework Post for @sapwood Chapter 3 Blockchain Wallet
Hello Steeminer,
This is my fast post in Steemit Crypto Academy. Below I present to you what I knew about this post or what I had in my knowledge
The first thing that comes to mind is how to keep our assets safe. Where we keep our assets so that they are safe.
As a small investor like me I was concerned about protecting my assets about six months ago I researched and looked for the best and most reliable one . I tried to find out about the different types of wallets to make sure which one was best for me. Gaining a much clearer idea about blockchain wallets is very important for all of us to have knowledge as we are all on blockchain platform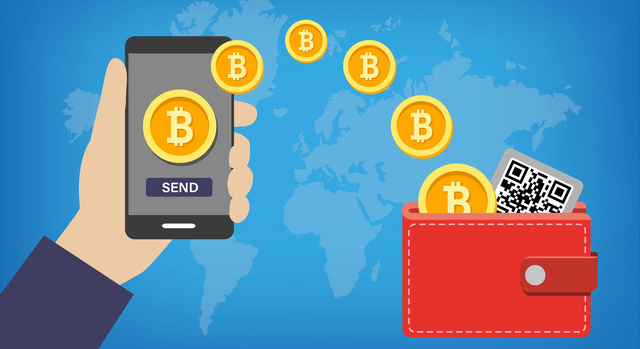 source
Blockchain Wallet is a digital wallet that protects and manages the user's digital assets. There are two types of software wallets.One is the software wallet and the other is the hardware wallet. The purpose of these two wallets is to save the user's resources but there are some differences between the software and the hardware. I will discuss below as much as I know about him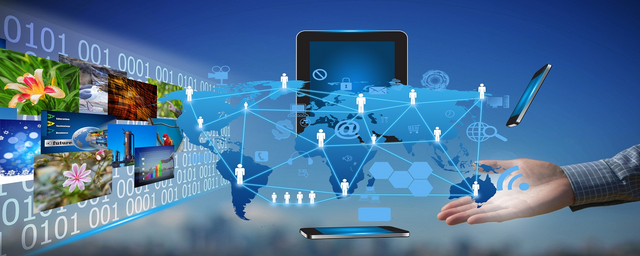 source
Software wallet is basically always connected online. It does not run without internet. Wallet funds are only moved or exchanged or viewed when connected to the Internet. While in the software wallet you create a wallet which means an address will be created in your wallet. You can get crypto with your ID by presenting your ID.
There are many software wallets out there for Bitcoin as well as Mike's wallet for ETH which is an Ethereum based wallet.
All software wallets are very easy to use for the user and there are much more convenient. Software wallets suitable for computers and your smartphone.
However, this wallet remains a security risk. Your computer can be turned on by running a software wallet that could be a potential hack and damage your cryptocurrency. Best for protecting wallets in hardware wallets. If you are a big investor, I would definitely recommend you to go for a hardware wallet A hardware wallet is a physical device. Which saves the private key of your wallet and protects it from hackers when you access your wallet. This wallet is the safest way to store your digital currency.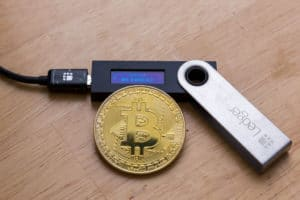 source
Hardware Wallet allows you to borrow and accept your cryptocurrency. The hardware wallet stores your personal keys. The keys are much longer since it is a blockchain based wallet so cryptocurrencies are stored in any blockchain that you have a which you can access with a hardware wallet as these wallets are offline based wallets so its main purpose is to keep your personal keys away from the internet. So these wallets are much more secure from hackers as it is an offline based wallet that lets you look and sign complete transactions Hardware Wallet is the best wallet available right now
Hardware wallets have several advantages
I have been using the software since I wanted Black since I am not a press ginger trader or investor of this kind of many kinds of software wallet such as Trust Wallet, Tone Link, Pro, Blockchain.com wallet, Coin Base and many more I have no experience with hardware wallets yet when it comes to security
So I would say if you think about the safety of your wallet then the hardware wall tee is best for you. The best protection for these wallets is if you are a big investor.
What are the important points to consider when transacting with an exchange wallet and decentralized wallet? How do you protect both types?
Centralized Exchange Wallet helps to handle any third party or middle class transactions if we lose our account password or backup key in Central Account
However, it is possible to recover them by contacting the support team or simply by retrieving the forgotten password.
But if we have what we want in a decentralized wallet, we will only get back our lost wallet. No permission is required to log in to decentralized wallets.
Give an example of web 3.0 wallets and what are the distinct uses of a web 3.0 wallet? Have you ever used any web 3.0 crypto wallet?
Examples?
Take look at table. Here is the difference between web 1.0, web 2.0 And web 3.0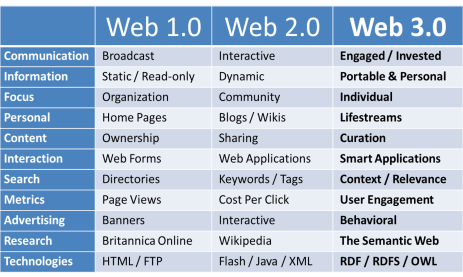 source
Web 3.0 Wallets are commonly used to use currencies associated with a particular platform.
Below are some Web 3.0 Wallets.
Metamask: Metamask is a software wallet based on the ETH Black Chain. It is a Web Three Wallet.
Trust wallet: Trust wallet also acrypto wallet based on Ethereum and ERC20/ERC223 tokens.
There are huge usecases in web 3.0 Wallets. it is easy to use and we can get full control of our wallet. One of the advantages of this is that with the help of wallet we can connect with many other different chains.
I am saying that there are many mistakes to be made in this post. You will all look at the mistakes with forgiveness. It is my belief and everyone will help me to move forward.