Sketching Kylo Ren and Darth Vader Time-lapse (Video) for the Steemit Star Wars Community
I did this sketch tonight..... tried to place my iPod directly above the sketch this time. See my Set up below Video.
This was a very powerful moment in the Force Awakens. When Kylo Ren stares into the empty eyes of Darth Vader's crumpled skull helmet.
Click to watch Video:
View on HideoutTV to earn Crypto while you watch: https://hideout.co/watch.php?v=524185&p=5541?refer=100525
This is how I have my iPod set up now....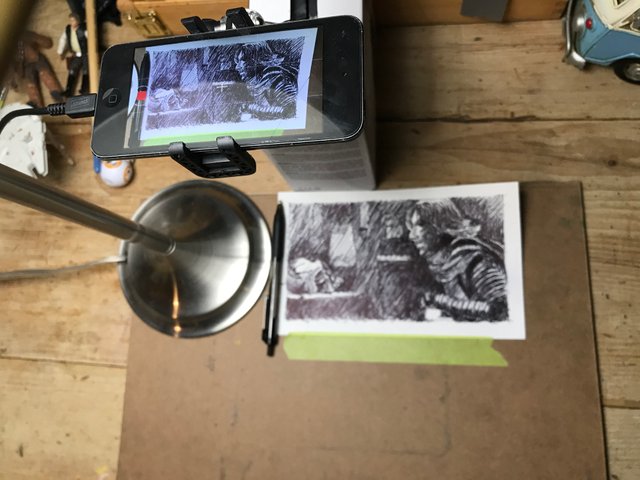 That's the ghost of Han Solo that makes a special appearance on the drawing.....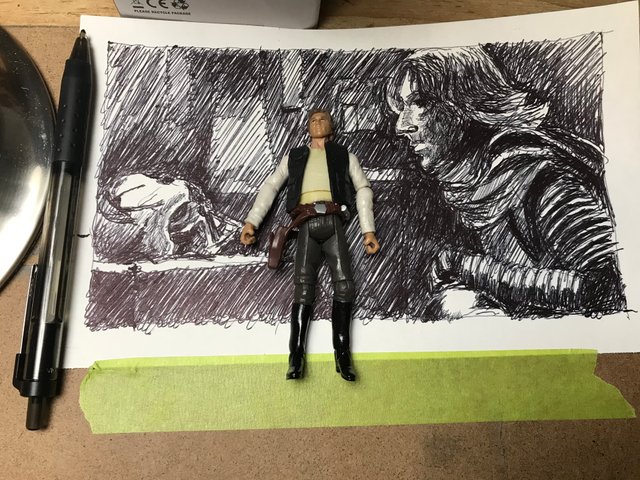 Thanks so much for watching and reading and following my Blog. I hope you join the Star Wars Community on Steemit.com
Click here to Join: https://steemit.com/trending/hive-106158
This moment in the film reminds me of this painting in the Borghese Gallery in Rome....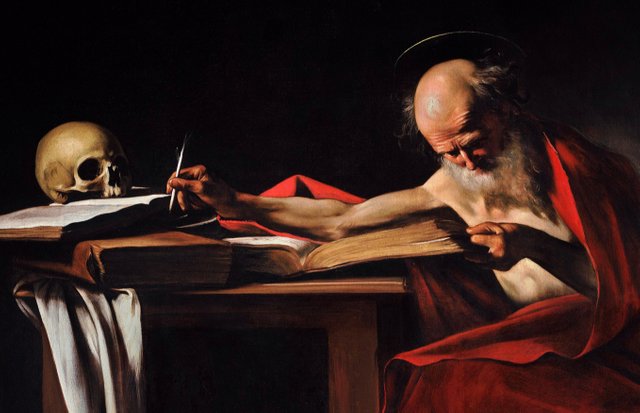 Saint Jerome Writing, also called Saint Jerome in His Study or simply Saint Jerome, is an oil painting by Italian painter Caravaggio. Generally dated to 1605–06, the painting is located in the Galleria Borghese in Rome.
Composition:
The painting depicts Saint Jerome, a Doctor of the Church in Roman Catholicism and a popular subject for painting, even for Caravaggio, who produced other paintings of Jerome in Meditation and engaged in writing. In this image, Jerome is reading intently, an outstretched arm resting with quill. It has been suggested that Jerome is depicted in the act of translating the Vulgate.
———————————————————————————————————————
Extras:
If you want to earn some extra $$$$ TRON, Steem, LINK, Bitcoin then Join HideoutTV and EarnCrypto ...
Earn Crypto watching short movies on HideoutTV... it's Free to Join: https://hideout.co/viewerSignup.php?refer=100525
EarnCrypto ... https://www.earncrypto.com/earn-free-tron/?r=94125
Do you Create Awesome Movies? Get paid for them. Hideout is looking for new creators if you're interested in getting paid for your work ....