Planet Is Coming?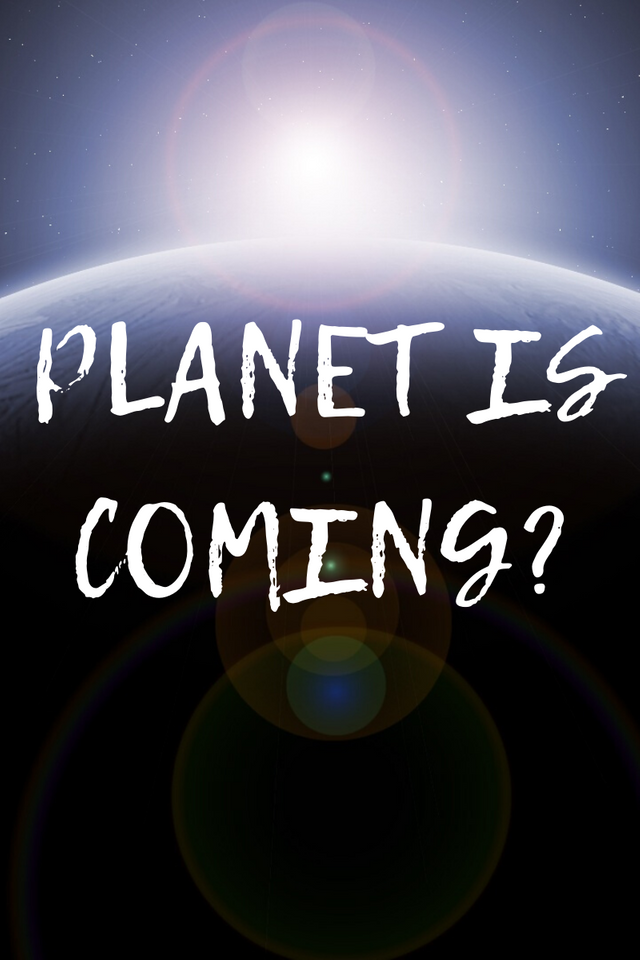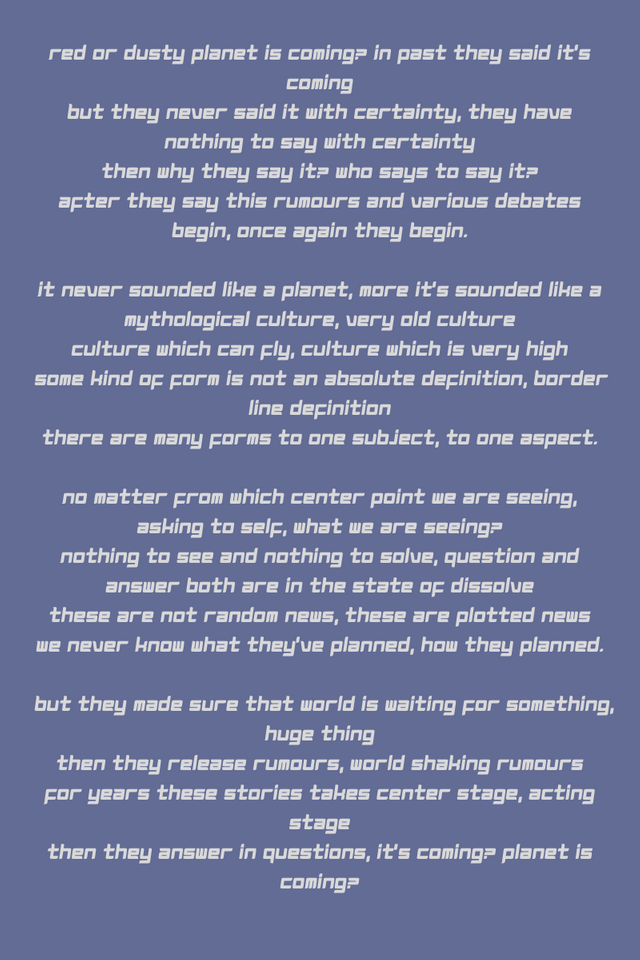 Red or dusty planet is coming? In past they said it's coming
But they never said it with certainty, they have nothing to say with certainty
Then why they say it? Who says to say it?
After they say this rumours and various debates begin, once again they begin.
It never sounded like a planet, more it's sounded like a mythological culture, very old culture
Culture which can fly, culture which is very high
Some kind of form is not an absolute definition, border line definition
There are many forms to one subject, to one aspect.
No matter from which center point we are seeing, asking to self, what we are seeing?
Nothing to see and nothing to solve, question and answer both are in the state of dissolve
These are not random news, these are plotted news
We never know what they've planned, how they planned.
But they made sure that world is waiting for something, huge thing
Then they release rumours, world shaking rumours
For years these stories takes center stage, acting stage
Then they answer in questions, it's coming? Planet is coming?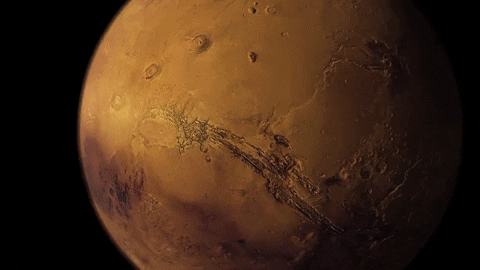 SOURCE
"This is my original and opinionated work".
(Pictures are edited and used from the Canva application).
Thanks and regards,
Chiranjeevi Sarikonda
(Spread Love, Spread Kindness)
Stay Blessed