The earlier plan was to split this post into four... due to many things on my plate, I wanna post ALL remaining best moments in one post and cover my after-STEEMFEST thoughts prompted by @anomadsoul immediately in the next post.
So without further ado, my remaining 38 best moments are: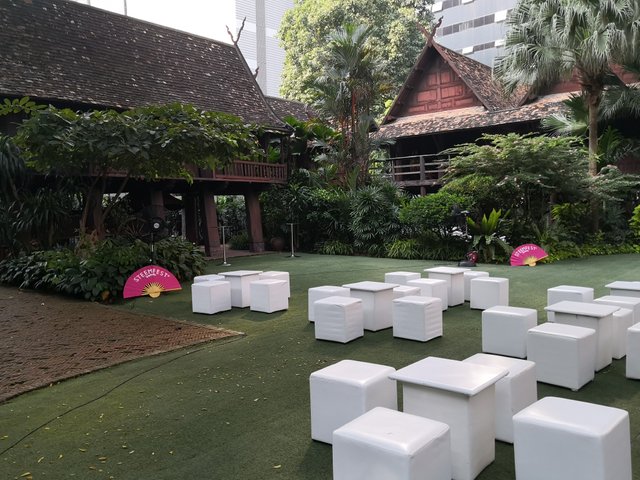 #38:
Stepping into Siam Society for the first time - a lush green place enlivened by pop-pink coloured wooden handfans throughout...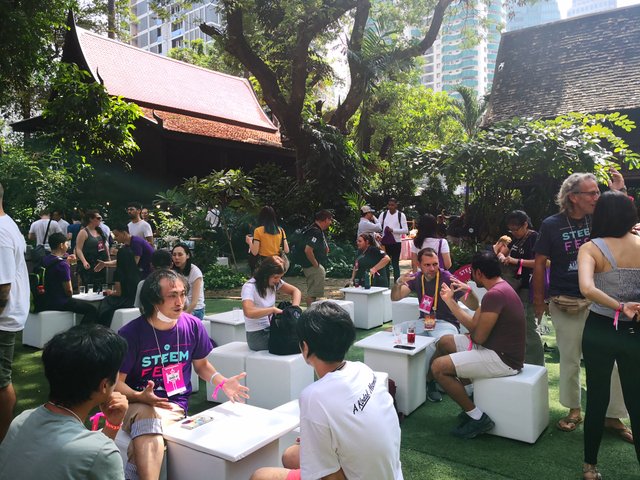 #37:
... transforms into a lovely environment for conversations and ice-breakers. @cryptospa and @anomadsoul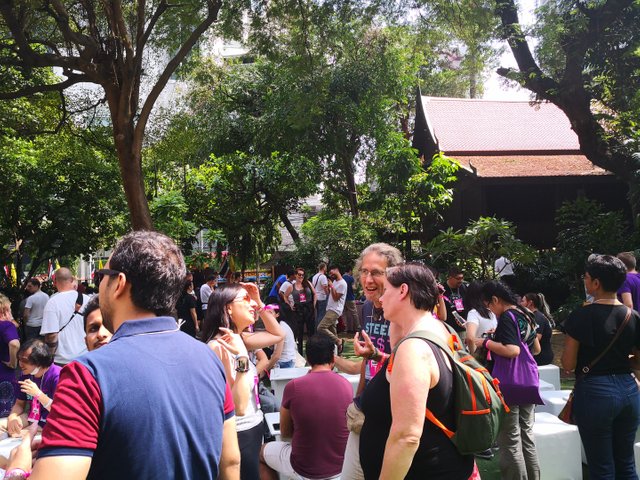 #36:
Connecting under a warm sun with @nainaztengra, @buppke & @misslasvegas.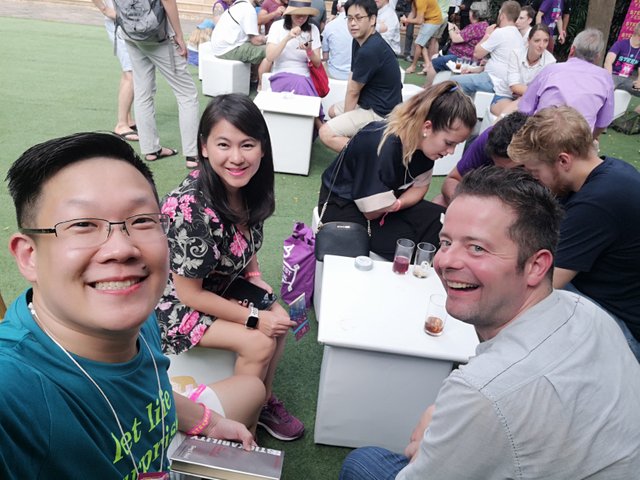 #35:
With @poezio - one of the first people I get to meet at STEEMFEST.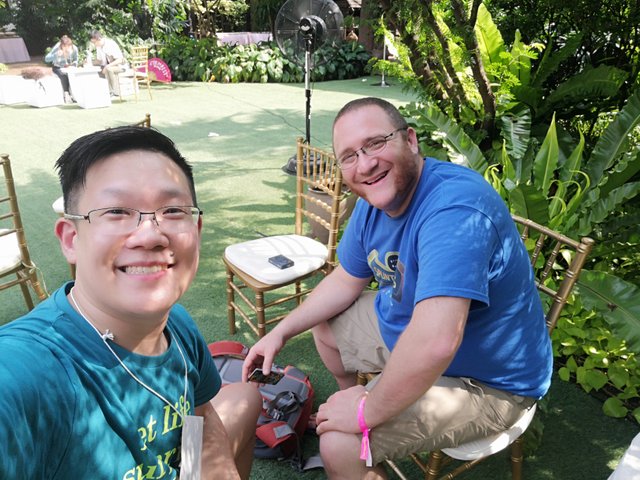 #34:
Chatting with @aggroed. While we awe his successes with Splinterlands, the reality to get here was far from easy.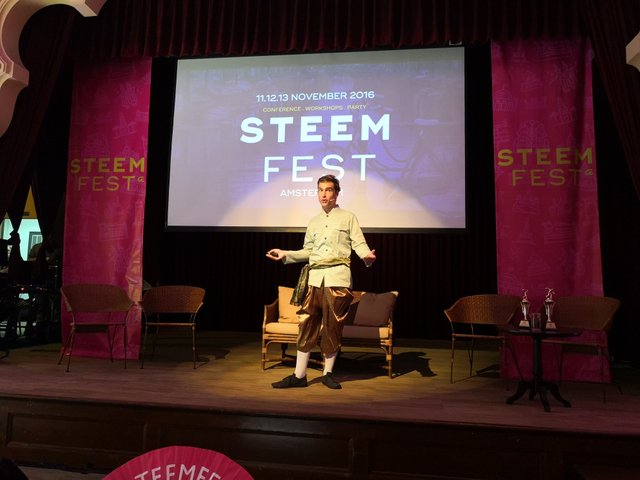 #33:
@roelandp wearing that.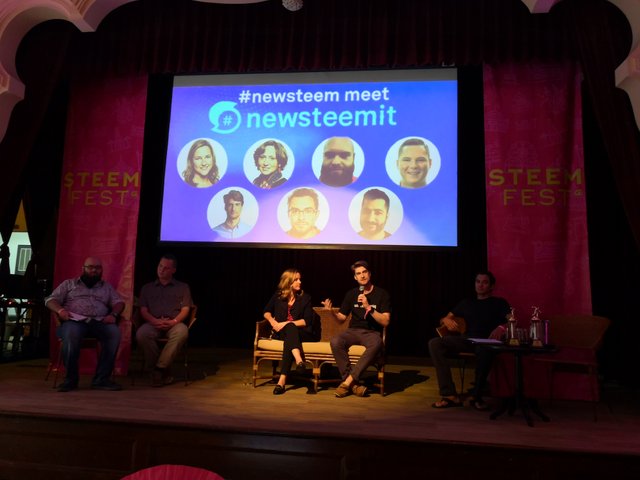 #32:
My first time meeting the new @steemit team. (From L-R) @justinw, @vandeberg, @elipowell, @andrarchy and @roadscape.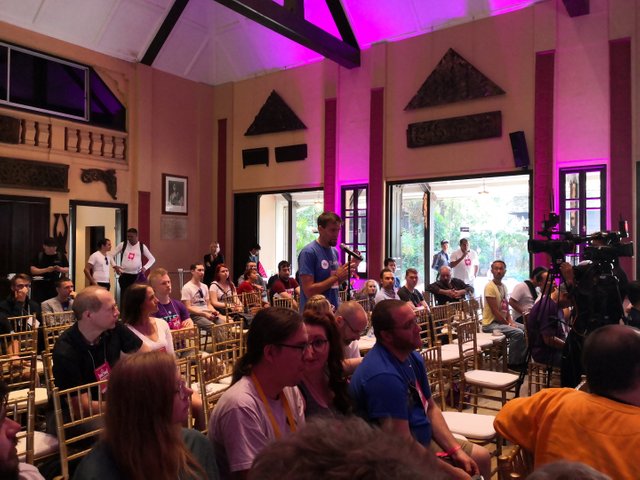 #31:
@lukestokes thanking the @steemit team for persevering a hard year, increasing revenues and delivering a more grounded plan moving forward.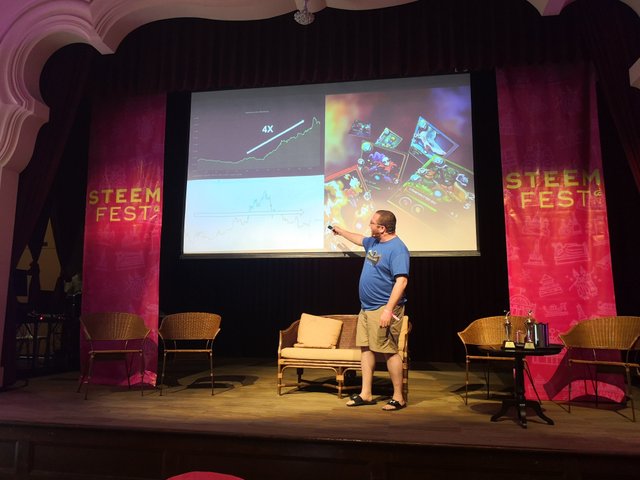 #30:
@aggroed sharing awesome performance numbers for Splinterlands. In a challenging year for STEEM as a whole, it is nice to know that some projects have met success... and we can learn from them.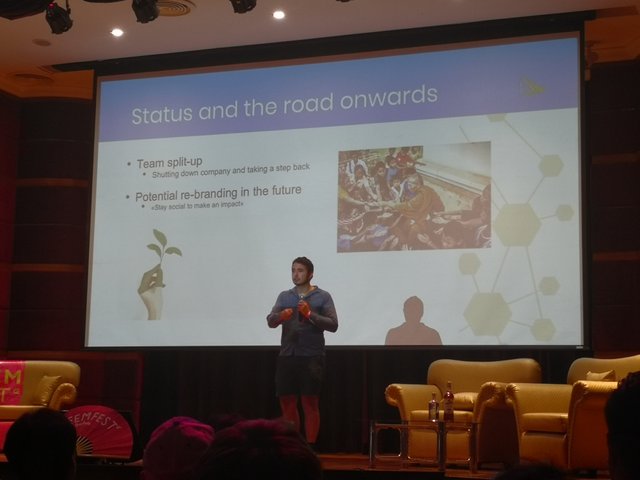 #29:
For example, Deegram shares their next plans is to stop, reflect and find their product-market-fit. It takes a rare humility to admit and share your challenges publicly. Kudos to @robinron, please let us know how we can help.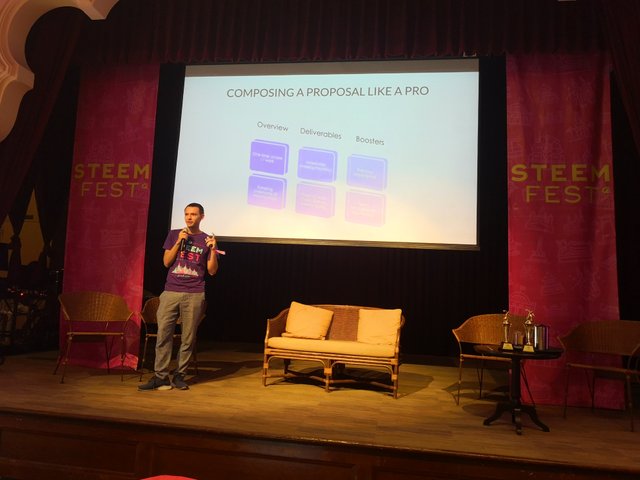 #28:
@dmitrydao giving an update on Steem Proposal System (SPS) and sharing some housekeeping tips for proposal submission.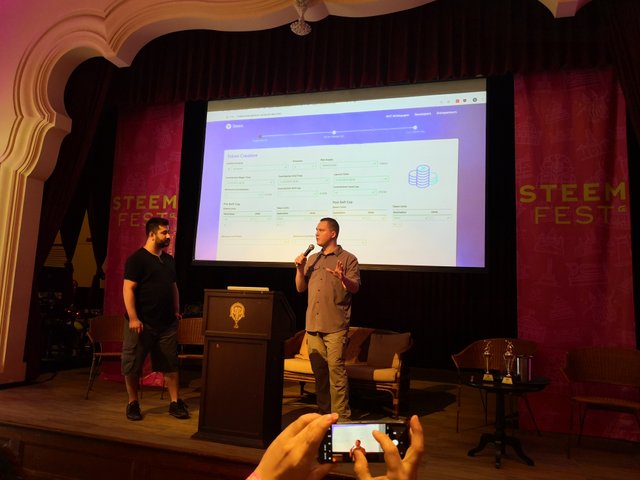 #27:
Probably the highlight of Day One - @vandeberg and @gerbino giving a demonstration of how a smart media token (SMT) can be launched; with or without fundraising option.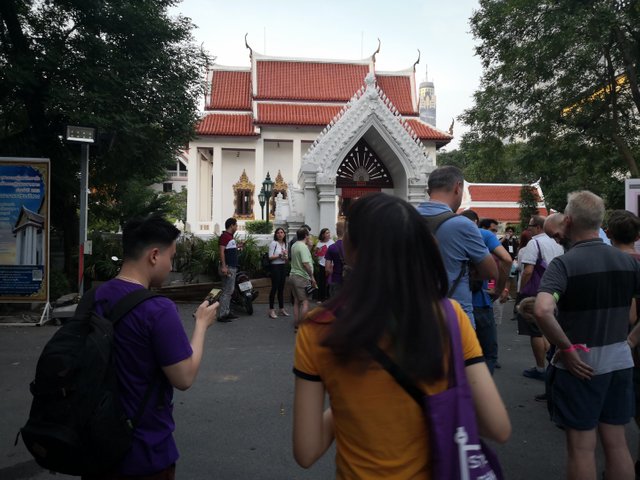 #26:
Visiting Wat Pathum Wanaram together after Day One Conference.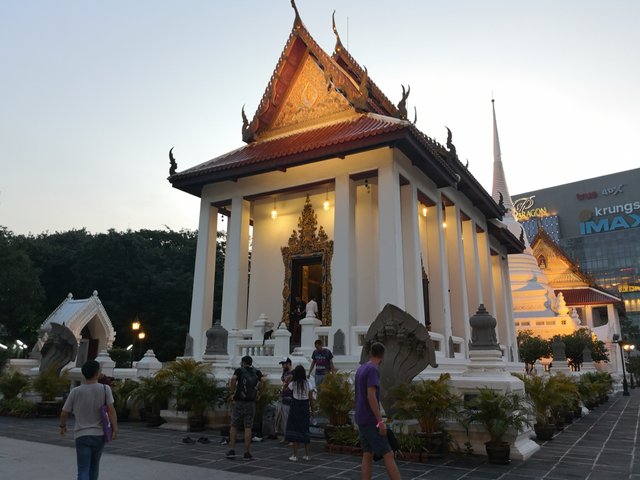 #25:
It is amazing how beautifully serene and tranquil this place is; when just outside its walls is the hustle bustle of a chaotic city. (You can see the Siam Paragon - one of the largest shopping malls here in the background)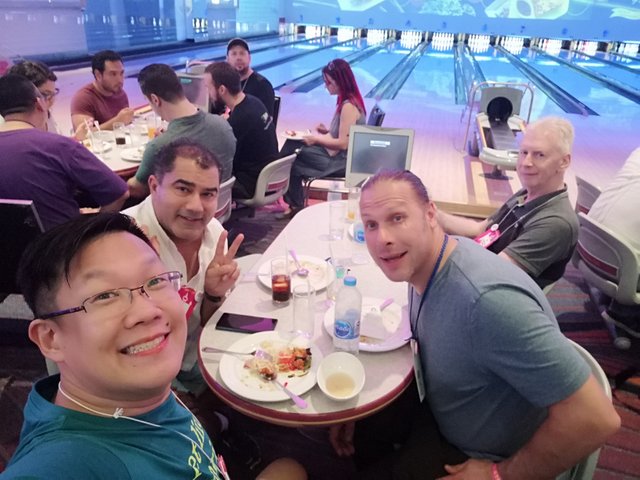 #24:
Speaking of Siam Paragon... we had our dinner at the bowling alley with (from L-R) @goblinknackers, @slobberchops, and @dylanhobalart.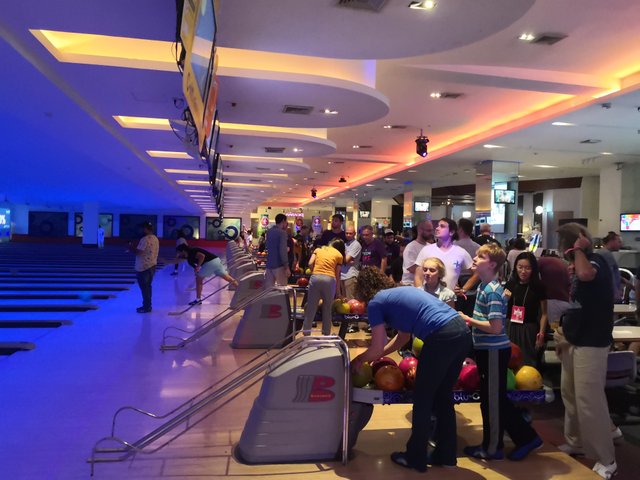 #23:
Practice rounds.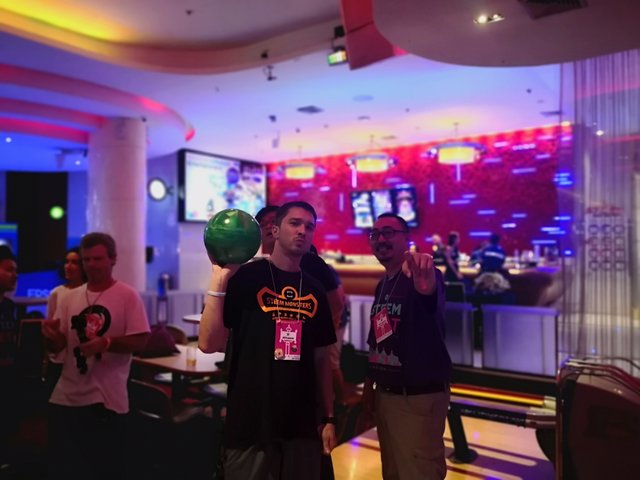 #22:
Competitive spirits @jeffjagoe and @bitrocket2020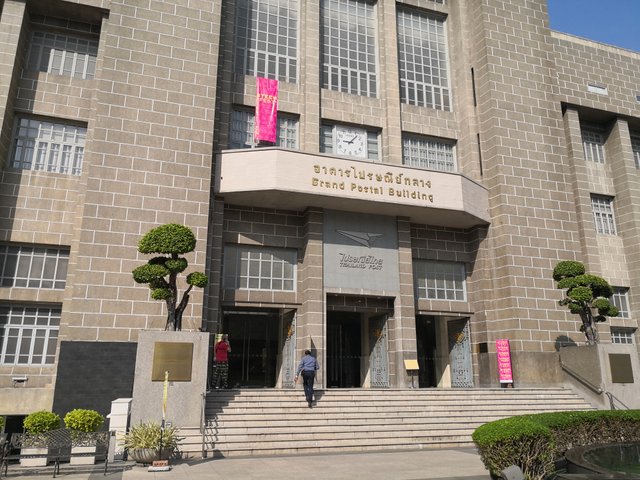 #21:
Entering the post office for Day Two Conference.
Yes. It's a post office.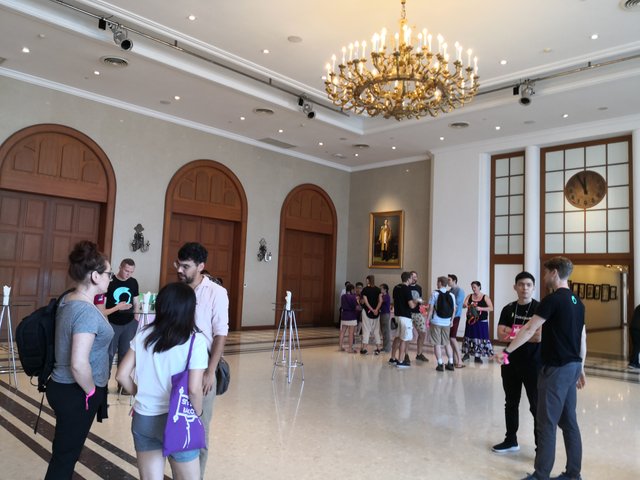 #20:
A really nice one.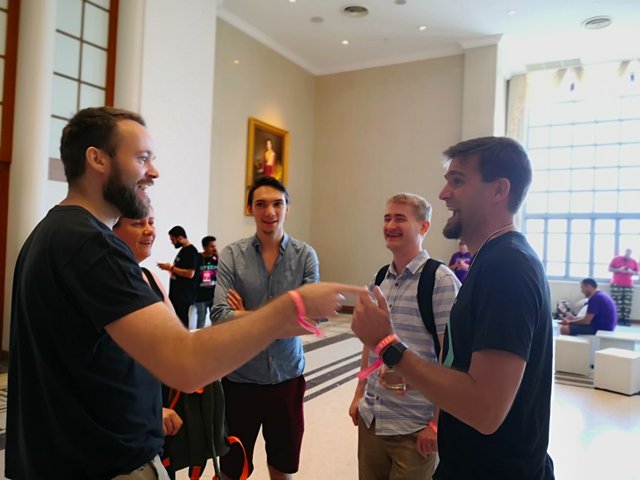 #19:
The energy of the people you meet here is really great :D
(From L-R) @starkerz, @misslasvegas, @howo, @anyx, @lukestokes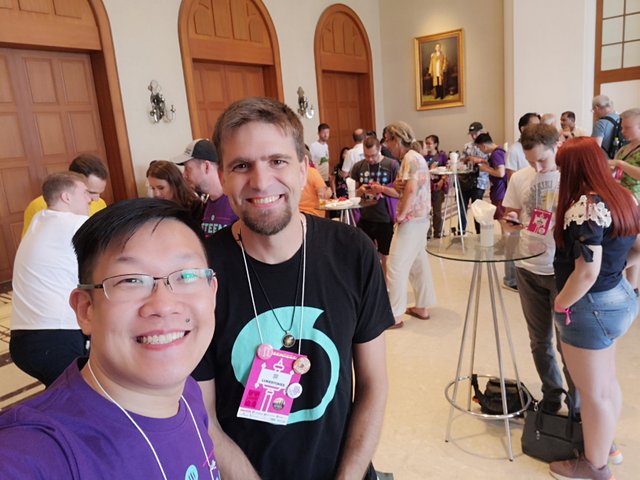 #18:
Meeting @lukestokes and later his wife and army of children.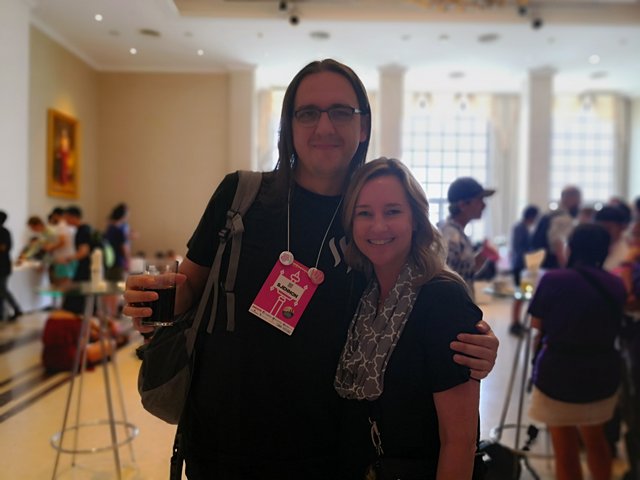 #17:
@gandalf and @elipowell - This is a nice one.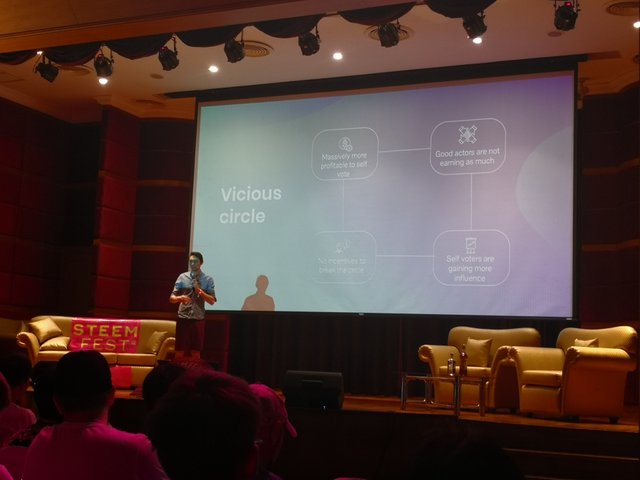 #16:
@howo highlighting some serious problems facing STEEM. They are not easy to solve.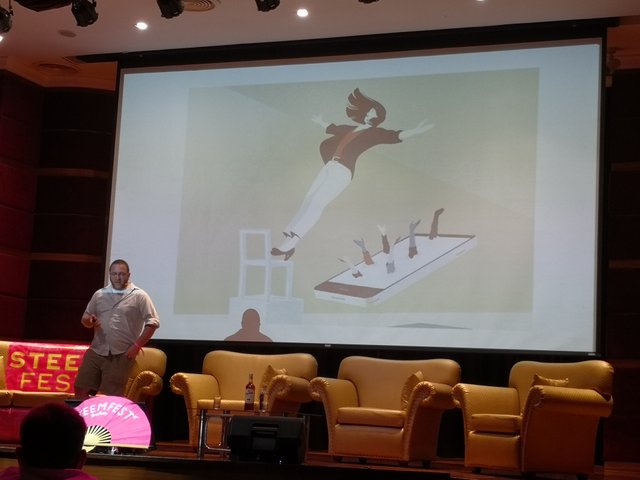 #15:
@aggroed reminding us why it all matters again - it's about creating trust in a digital world.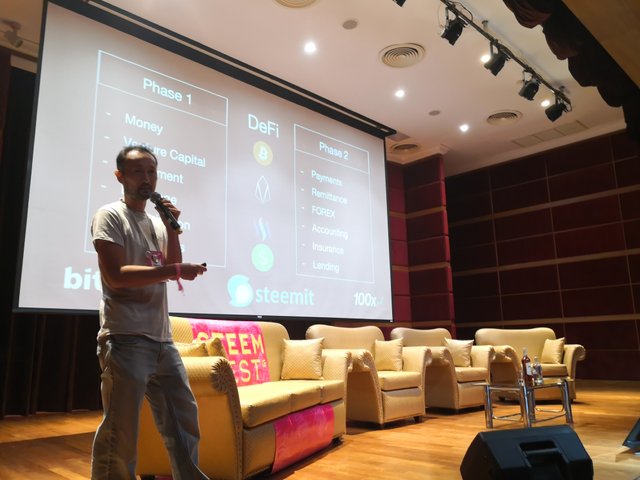 #14:
@steemrollin demonstrating why decentralised finance (deFi) is the most exciting topic moving into 2020.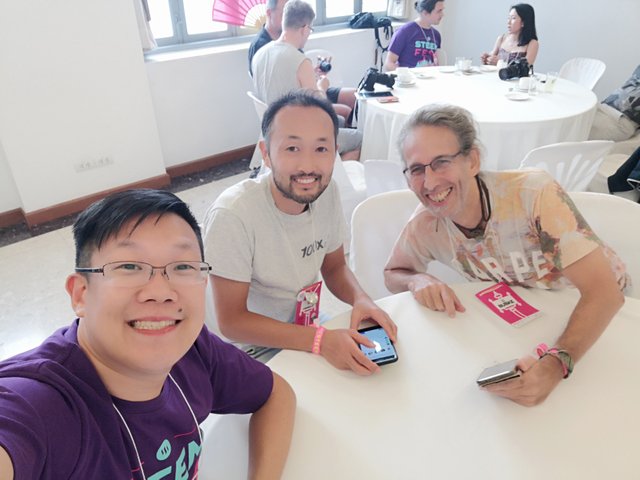 #13:
So interesting that I decided to participate in @steemrollin's roundtable session immediately after with @buppke.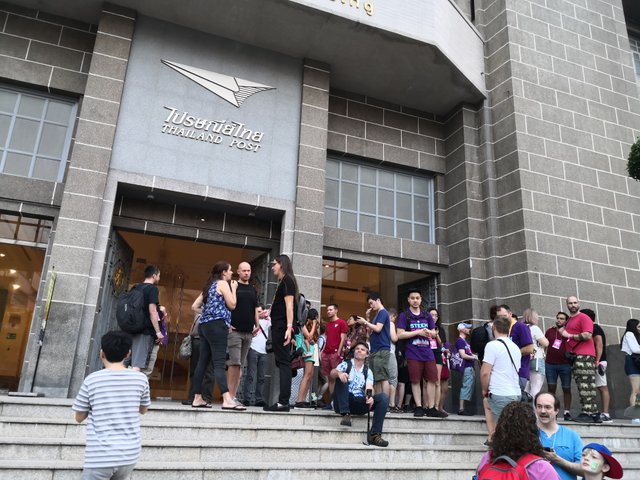 #12
Always a great sight to see Steemians from all over the world in one spot.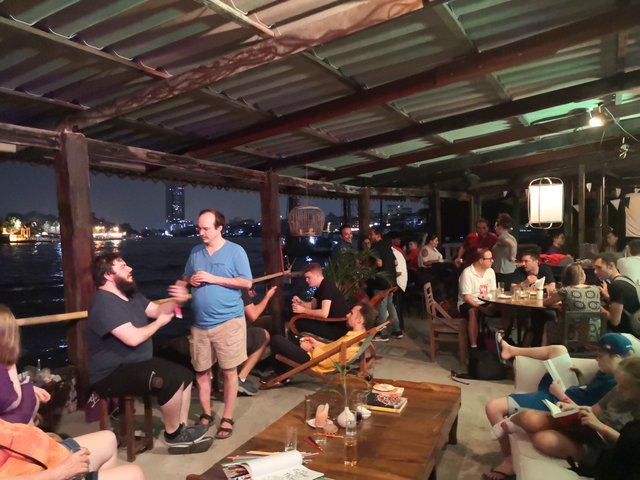 #11
Dinner by the Chao Praya River.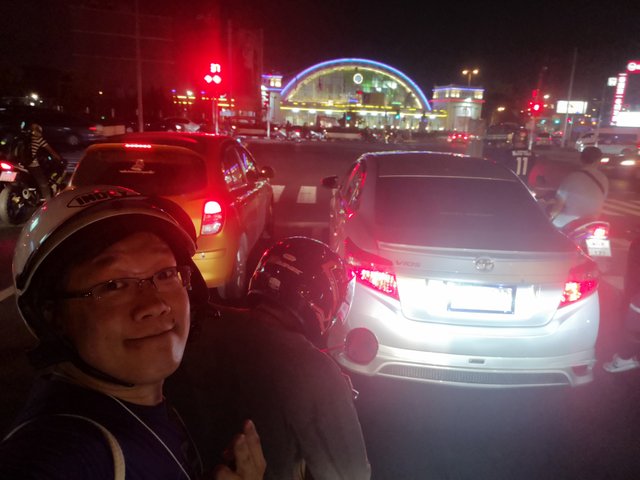 #10
Trying Grab Bike. (Not for everyone - you need to hang on for dear life)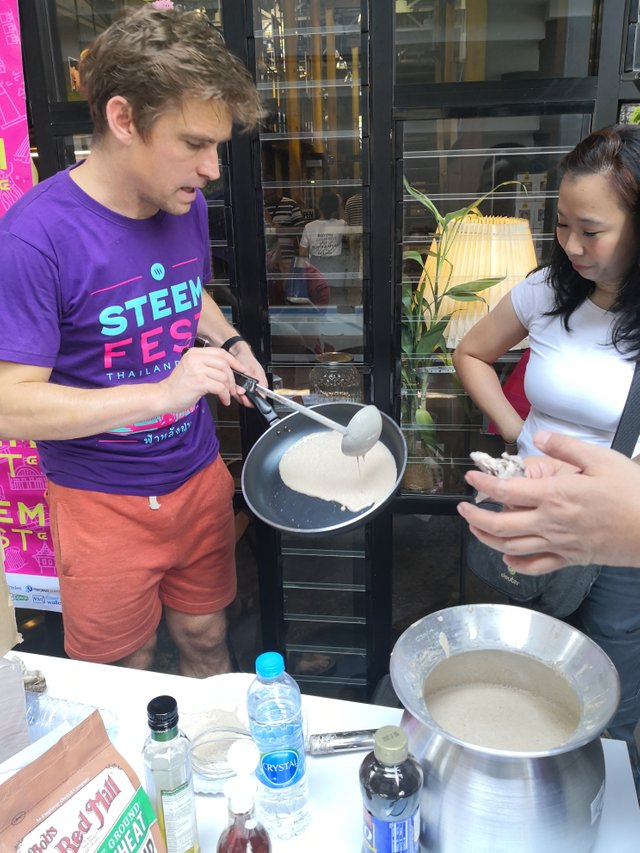 #9
Dutch Pancakes!!! @roelandp
"You got to beat it to eat it." - @khimgoh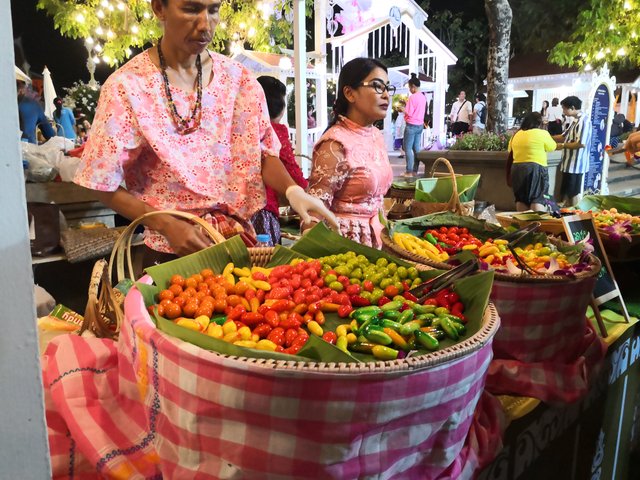 #8
Night Market & Thai Sweets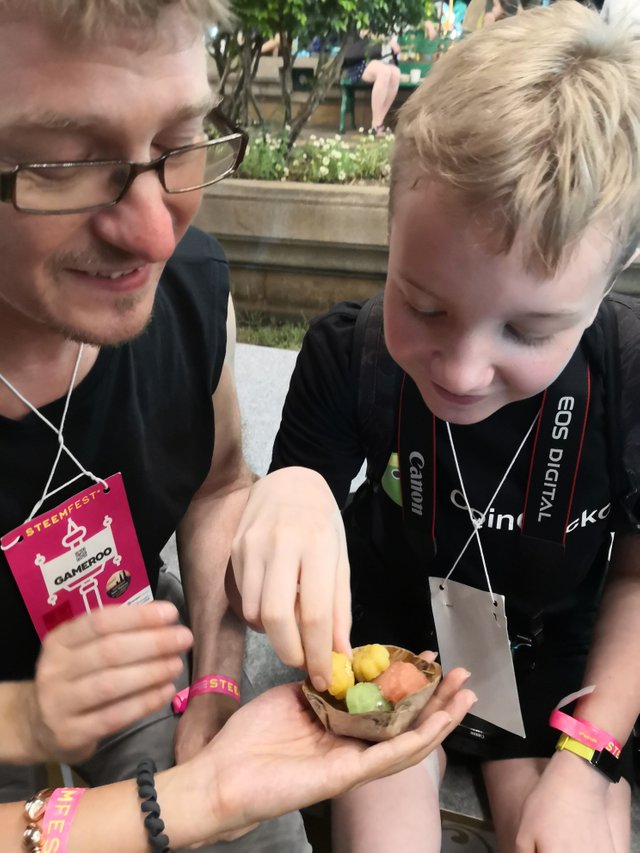 #7
Adventurous - @gamer00 and Leo (son) trying new flavors.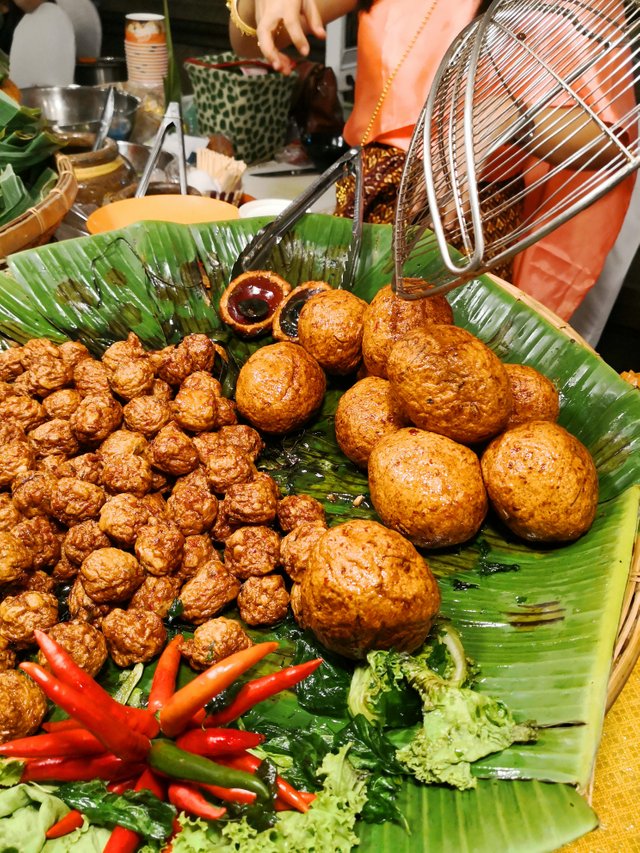 #6
Thai Fish Cakes in all sizes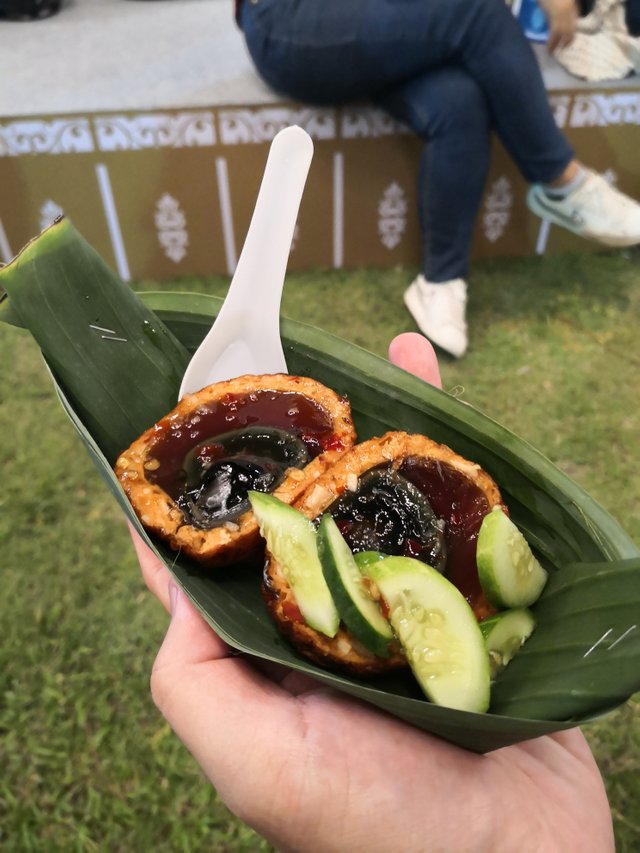 #5
Deepfried Century Eggs. Yum!!!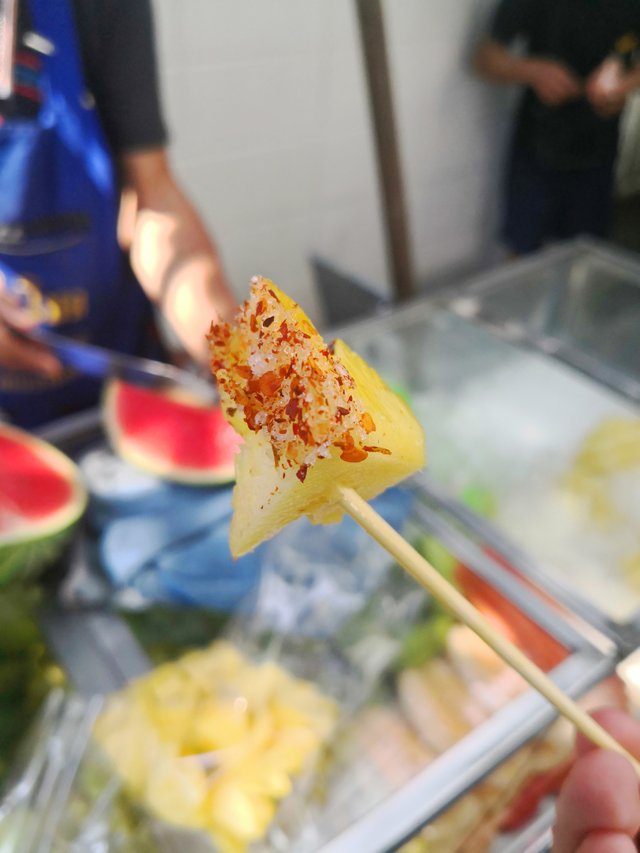 #4
Sweet Juicy Pineapples w Pink Salt & Chilli Flakes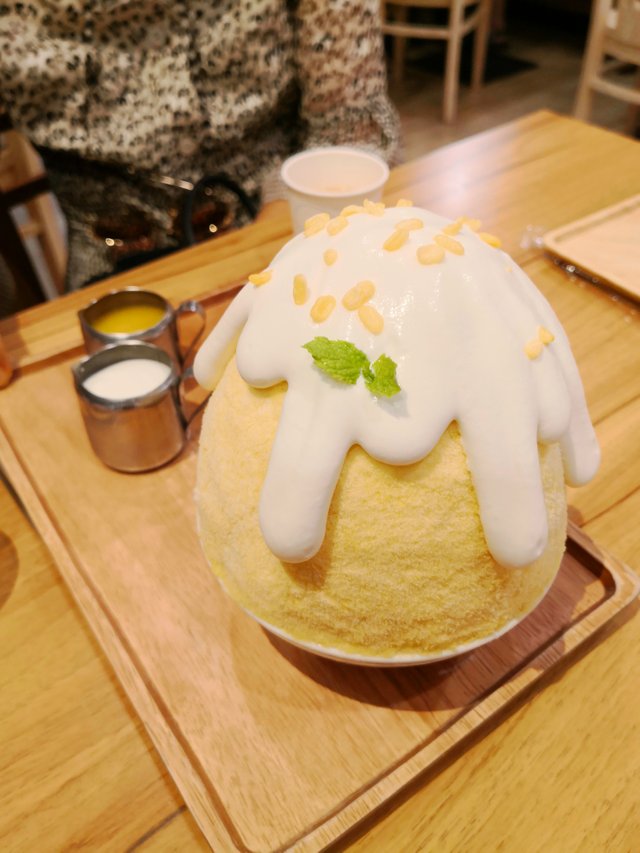 #3
Mango Sticky Rice Bingsu by After You. YASSSSS!!!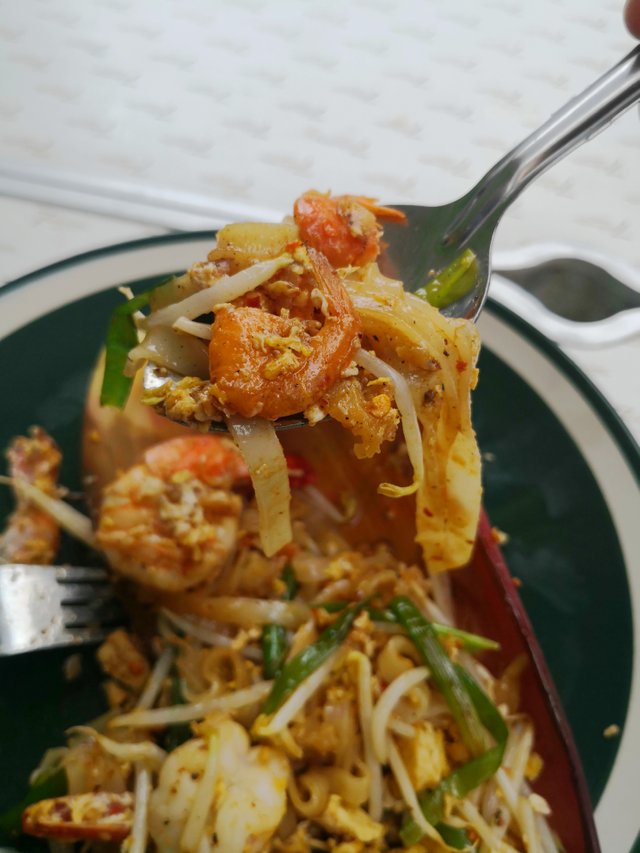 #2
Pad Thai Noodles I had on Sathorn Road.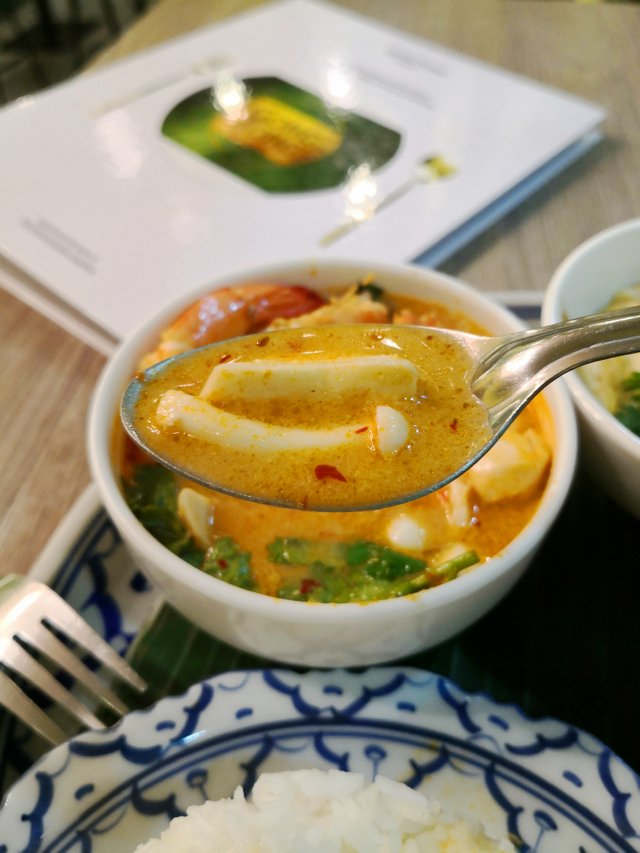 #1
The Tom Yum Goong I had on the very first night!


Looking forward to STEEMFEST V.
Wherever it may be, I'll be there.
Revisit Best Moments - Part 1 here.