#Club100 RS.10,000 || steemit charity January,2022 || it is time to help needy people || Urdu Community charity fund going to start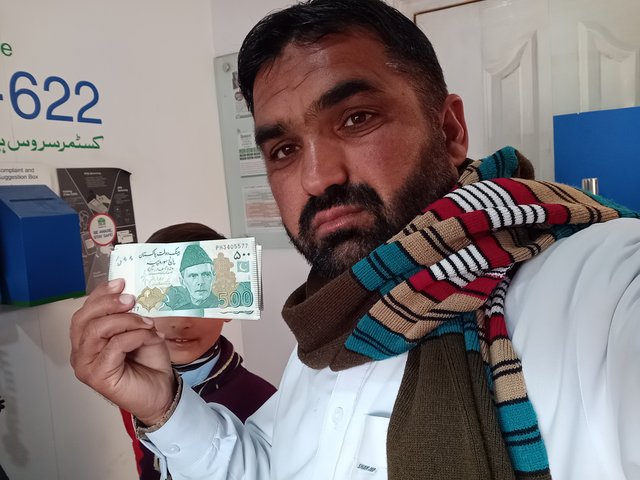 اسلام علیکم!
زندگی انسانیت کی خدمت کا نام ہے۔ اور میری زندگی میں ہمیشہ خواہش رہی ہے کہ میں اپنی زندگی انسانیت کی بھلائی میں بسر کروں۔ اور میں کوشش کرتا ہوں کہ میرے ہاتھ اور زبان سے کسی انسان کی دل شکنی نہ ہو۔ ہم انسان بہت کمزور ہیں۔ اور ہمیں چاہیے کہ ہم اگر صاحب استطاعت ہیں تو ہمیں اپنے اردگرد موجود غریب اور محتاج افراد کی مدد لازمی کرنی چاہیے۔ میں یہ نہیں کہتا کہ آپ اپنی ساری کمائی غریبوں کو دے دین بلکہ میرا بطور مسلمان ایمان ہے کہ اگر ہم اپنی کمائی کا کچھ حصہ غریب لوگوں کے لیے وقف کردینگے کہ تو ہمارا یہ عمل ہمیں روز قیامت اچھے اعمال کی صورت میں نفع دے گا۔ تو میں جنوری اور دسمبر میں کل دس ہزار روپے steemit charity کی مد میں خرچ کیے ہیں۔ میں نے آپ سب کو بتایا تھا کہ میں اپنی آن لاہن کمائی کا 15% غریب لوگوں کو دیتا ہوں۔ لیکن میں اپنی تمام steemit earning کو steemit power میں منتقل کررہا ہوں اور میں نے ایک penny بھی پچھلے پانچ ماہ سے withdraw نہیں کیا تو اس لیے یہ رقم میں نے اپنے باقی زراہع سے ادا کی ہے۔ ایک اور بہت اچھی خبر آپ سب کے لیے کہ اردو کمیوہنٹی میں ہم steemit urdu community charity fund کا آغاز کررہے ہیں۔ اور اس فنڈ سے ہم اپنے علاقے کے غریب افراد کی مدد بھی کرینگے اور اس کے ذریعے ہم steemit کو پرموٹ بھی کرینگے۔ اور اس فنڈ کا آغاز ہم اگلے ہفتہ سے کرینگے۔
Life is the name of service to humanity. And in my life I have always wanted to live my life for the good of humanity.
And I try not to offend anyone with my hands and tongue. We humans are very weak. And we must help the poor and needy around us if we can afford it.
I am not saying that you should give all your earnings to the poor but as a Muslim I believe that if we dedicate a part of our earnings to the poor then this deed of ours will benefit us on the Day of Resurrection in the form of good deeds.
So in January and December I spent a total of ten thousand rupees on steemit charity. I told you all that I give 15% of my online earnings to poor people.
But I am transferring all my steemit earning to steemit power and I have not withdrawn a penny for the last five months so I have paid this amount from the rest of my farm.
Another great news for all of you that we are launching steemit urdu community charity fund in Urdu community.
And with this fund we will also help the poor in our area and through this we will also promote steemit. And we will start this fund next week.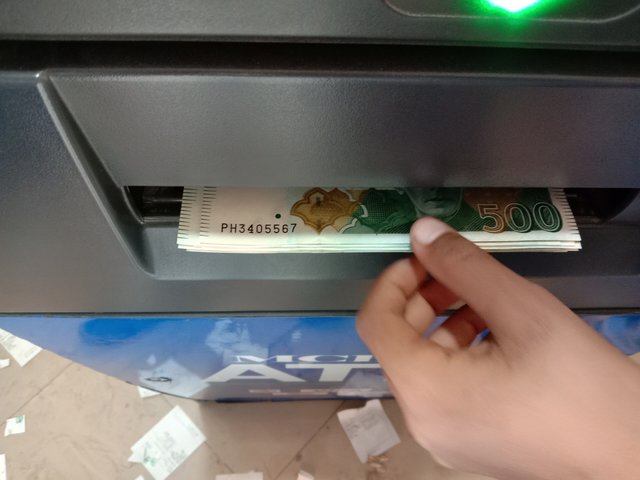 میں یہ دس ہزار مختلف کاموں میں خرچ کیے ہیں۔ میں اس steemit charity fund سے غریب بچوں کی کالج کی فیس ادا کی ہے۔ میں نے ایک بوڑھی عورت کو علاج کے لیے کچھ رقم دی تھی۔ میں نے اس فنڈ سے کھانے، اور کچن کی ضرورت کا سامان خرید کر دیا ہے۔ مجھے بہت زیادہ خوشی ہے کہ میں یہ کام کررہا ہوں۔ میری اس پوسٹ کا قطعی یہ مقصد نہیں ہے کہ میں آپکے سامنے اپنی تعریف بیان کرو ۔ میری اس پوسٹ کا مقصد آپ سب کو اس کام کی اہمیت سے آگاہ کرنا ہے۔ میں آپکو یقین دلاتا ہوں کہ اگر آپ دولت مند ہونے کے باوحود پریشان ہیں اور سکون کے متلاشی ہیں تو آپ اپنے گھر کے ارد گرد اپنے شہر میں غریب، بیمار، پریشان حال لوگوں کی مدد کرنے پر لگ جاہیں تو آپ کی ساری پریشانیان اسی دن ختم ہوجاہینگی۔ آپ درج طریقوں سے عوام کی مدد کرسکتے ہیں۔ آپ اپنی کمائی کا کچھ حصہ کا منافع غریبوں کے لیے وقف کردین ۔
I have spent it on ten thousand different things. I have paid the college fees of poor children from this steemit charity fund.
I gave some money to an old woman for treatment. I have used this fund to buy food and kitchen utensils.
I'm so glad I'm doing this. It is not my intention to express my appreciation to you in this post. The purpose of my post is to make you all aware of the importance of this work.
I assure you that if you are anxious even though you are rich and you are looking for peace, then if you go around your home to help the poor, sick, distressed people in your city then all your anxieties will be on that day Will end You can help the people in the following ways.
You dedicate a portion of your earnings to the poor.
آپ تعلیم کی مد میں بچو کی مدد کرسکتے ہیں۔ - غریب کو کھانے کا سامان خرید کر دے سکتے ہیں۔ - کپڑے خرید کر دے سکتے ہیں۔ - بیمار لوگوں کو ادوایات خرید کر دے سکتے ہیں۔ - یونیفارم خرید کر دے سکتے ہیں۔ آپ اپنے گھر کے اردگرد جو لوگ غریب انکی مدد کرنے کی کوشش کرین۔ اور میں steemit team کا مشکور ہون کہ انہون نے مجھے عزت دی کہ میں کچھ افراد کی مدد کرسکو۔ میں وعدہ کرتا میں یہ مدد کا سلسلہ جاری رکھونگا۔

You can help children with education.

You can buy food for the poor.

Can buy clothes.

Can buy medicines for sick people.

You can buy uniforms.
Try to help the poor around your home. And I'm grateful to the steemit team for giving me the honor of helping some people. I promise I will continue to help.
Join Discord Group Urdu-Community
Join Whatapps Group :Urdu Community
Join our Facebook Group Facebook Urdu community

---

Subscribe URDU COMMUNITY
---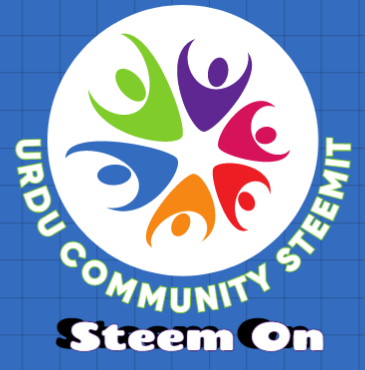 Subscribe URDU COMMUNITY
Our mission to promote Steemit in Urdu Community to all over the world
Stay together
Join the Urdu Community with more confidence.
Steem On
---