#betterlife|| The Diary Game -Buying a By-cycle For My Son on his Birthday ||12/31/2020
Assalam-o Alaikum all the community members of Steem Challenge. I hope all will be fine. It is my first post in the Steem Challenge Community.
Today my diary post will be very amazing and full of adventure.
So lets start
Today i got up early in the morning and after Fajr prayer i decided to go to buy a bycycle for my son to gift him at his 8th Bithday. Because he asked me for bycycle as a gift for him.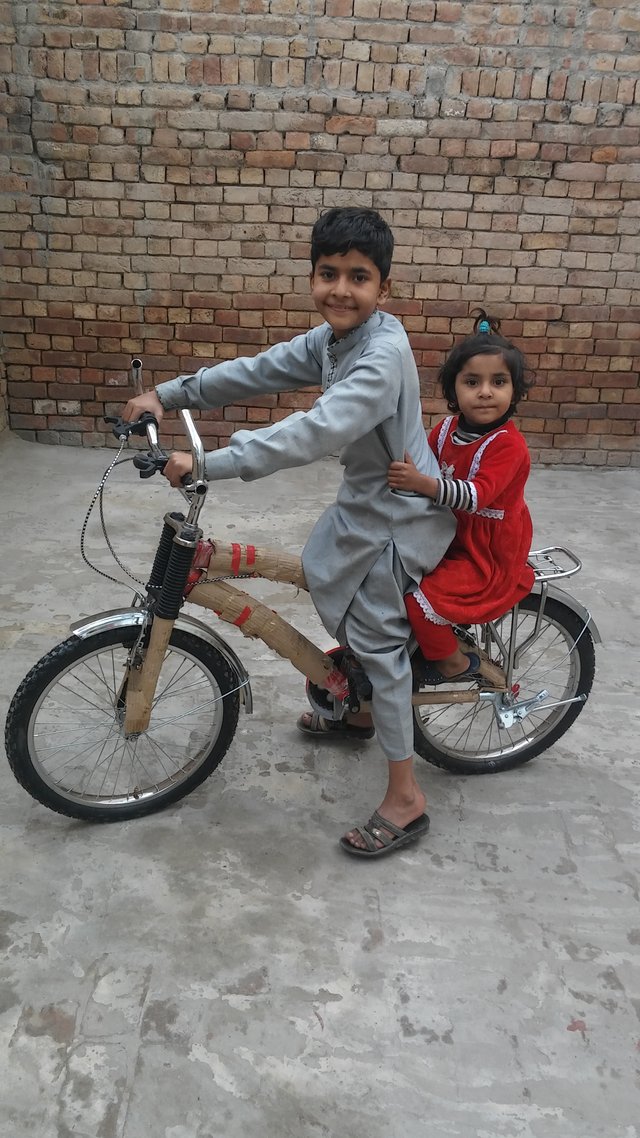 This is my son and my little daughter in very happy mood.
So lets start the Adventure
Firstly i contacted with my very close friend like my brother who is familiar to buy this type of gadgets. And i told him that we have to ho to near city to buy a bycycle for my son. He agreed with me.
So we started our journey soon on bike. As everyone knows that the extreme cold is going on everywhere so we wore hot jackets and hot caps and we also wore halmet and started our journey.
When we was near to go start we remember about the gloves and also yook then in our hands. So in this way we start journey.
The day was very cold we reached the nearby city very difficult situation of extreme cold.
Shops Of By-Cycles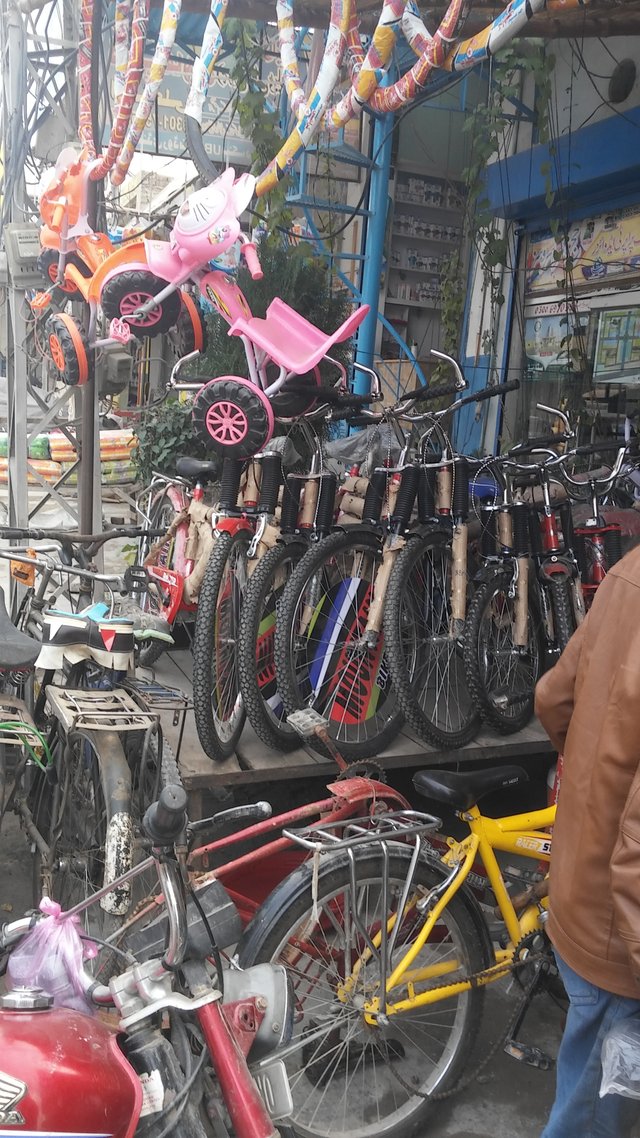 We searched many shops to get a good and cheap cycle and at last we reached in the shop where we liked the cycles and we stopped their. Here the prices were also very high.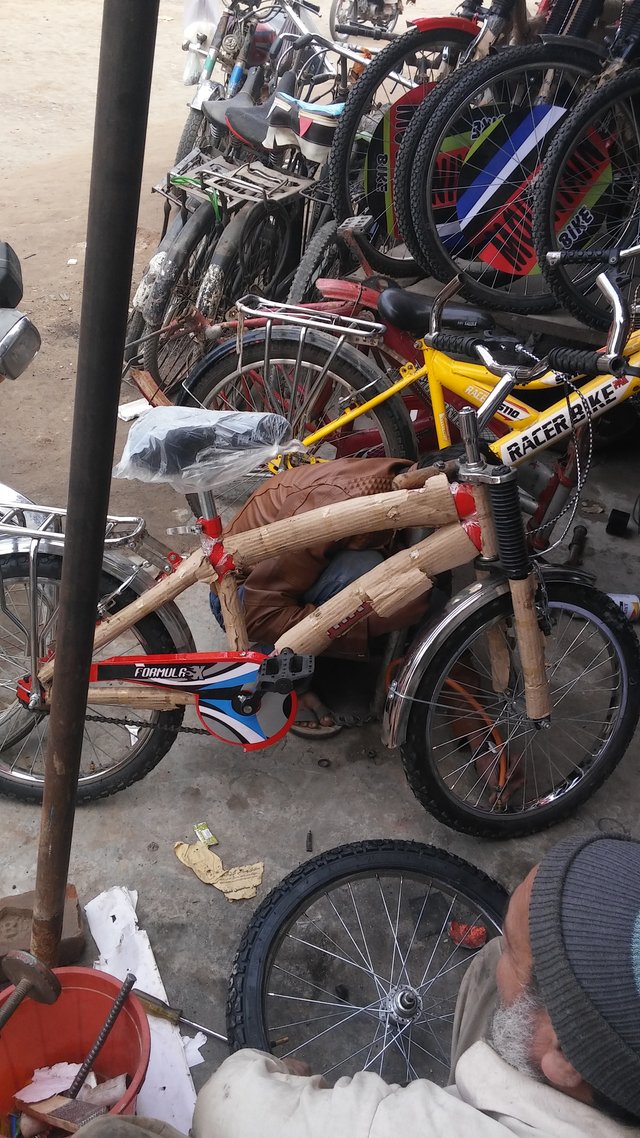 These were the cycles which we have to choose for my son as a gift.
So at last we chose a bycycle to buy but when we asked about its price they told us Rs 8500 and finally they gave us at Rs 8000. But i have only 7000 in my pocket so i got worried about the remaining money. Then suddenly i thought that i have some money in my Jazz Cash so i got relieved and i suddenly withdraw withdraw 1000 and send it to the shopkeeper's account as i have shared the screenshot of transaction.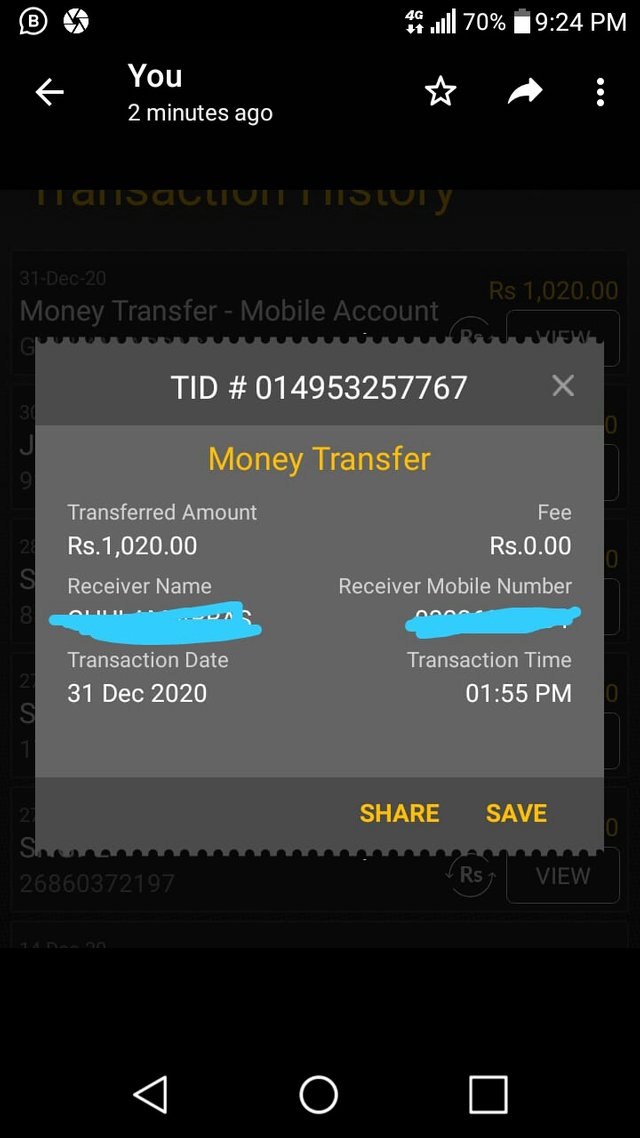 In this way we paid him and went back to home.
When we reached home with the newly gift then my son was waiting curiously for us and when he saw us he became very excited and i do not have wirds to explain his happiness and excitement.
I hope everyone will like my interesting story of today. Today was very buisy day for me in the cool weather.
I thank to @yousafharoonkhan for making such a nice community where everyone can show his skills and talent.
Special Thanks to @steemcurator01 @steemcurator02 and @steemcurator03 for supporting great content.