Journey to Parenthood and Promoting Steem to Hospital Staff with My Wife @georgie84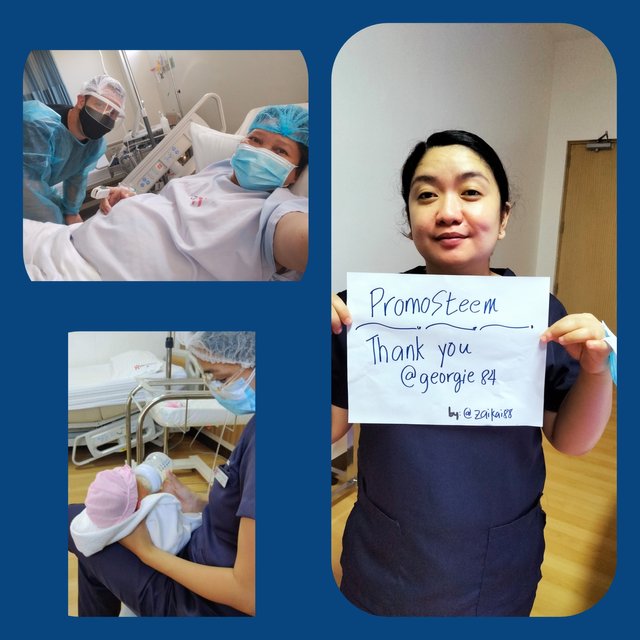 It's been a long time since my wife @georgie84 have not updated her account that's due to her labor and delivery via caesarean section 6 days ago. We have the greatest blessings in life arrived on May 22, 2021 at exactly 9:48 in the morning.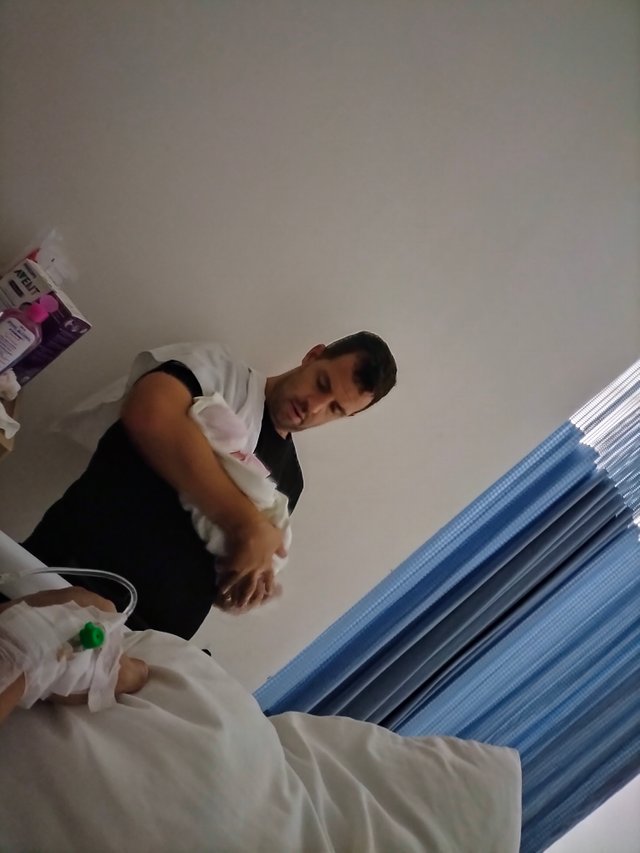 Parenthood Journey
Being a father is truly a great joy for me but joy won't always be on the path of being a parent. It's a mixed of experience and feeling.
After 5 days of giving birth and that's 4 days after we went home, our baby was admitted in the the same hospital due to jaundice, eye infection and being lethargic.
She wasn't active a lot after 3 days of birth. Maybe because she was not able to get a lot of breast milk from her Mama. But we are lucky enough to have her a doctor who's been helping and care for the baby so much.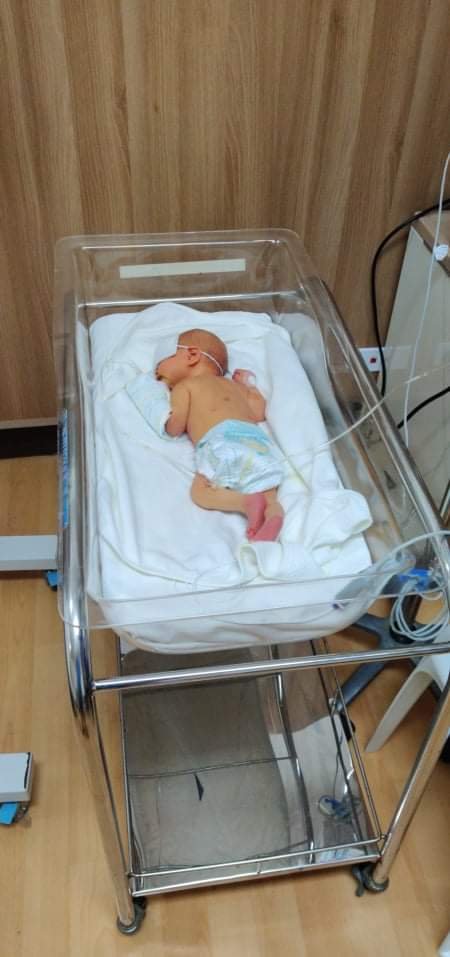 She is still in the hospital as of today, receiving the bilirubin light. So far she improves feeding, and more active. Though it is very expensive to have a baby in NICU and after the caesarean section delivery of my wife for our baby, I know still that it is part of the trials being a parent.
The Pending Charity Events
Me and my wife @georgie84 would like to inform you and apologize that we were not able to continueSteemit Community Pantry as if the moment due to the current situations. The members of the family who are also steemians are helping us with our transitions as new parents and with the baby being sick.
I would also like to thank the nurses and doctors who has been taking care of my wife and child in the hospital. They have been a lot of help to is and that made our struggles lighter. Though financially, emotionally and health we are in trouble but God always provide and that He will never abandon us.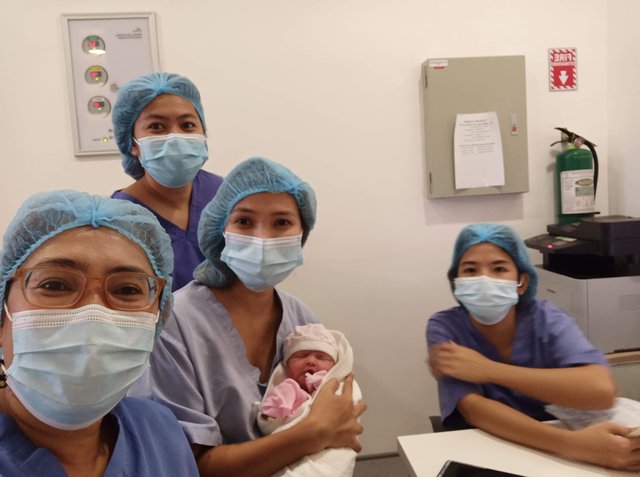 Promo Steem
My wife @georgie84 still did an amazing job in promoting steem even while she's in labor. She was able to introduce steemit to the nurses in the labor room, recovery room, and especially in our private room. She loves the platform so much and that loves to introduce to the people around her. Unluckily she was not allowed to bring phone but she's able to help nurses to sign up. This is the sample as she visited our daughter today in the hospital.
This part of my post to give you update that @georgie84 is still working with promo steem even though she was/is not able to post on her account as of the moment.
Thank you all for understanding, support and love!❤️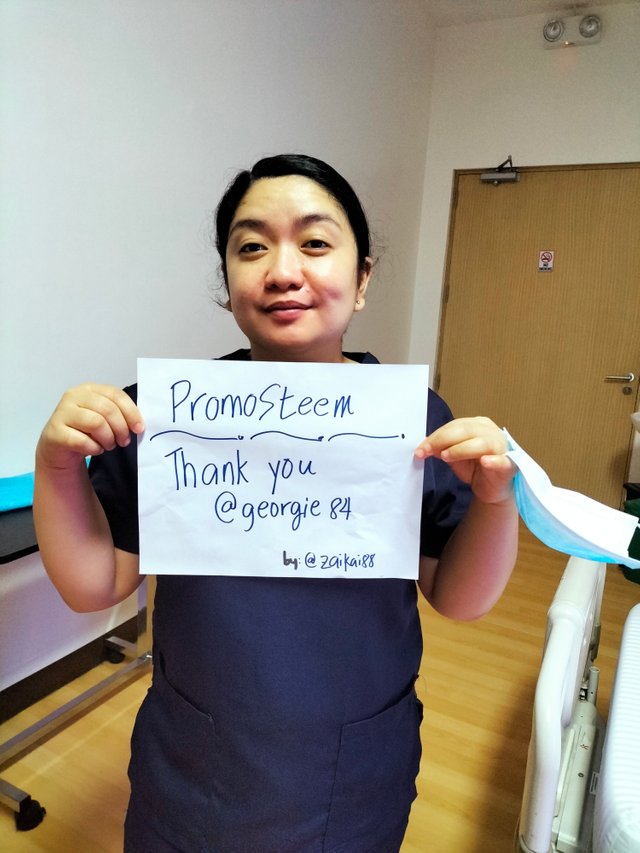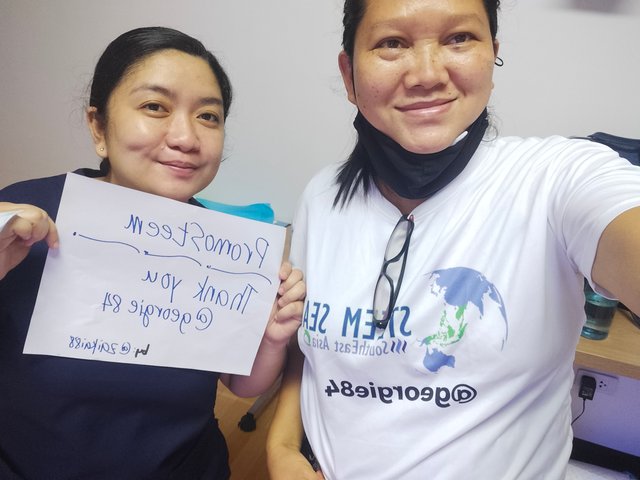 This is all for today. Thank you so much for the continuous support and especially to our friends who gives us warm greetings for the new baby and those who's been praying for my wife and child.
GOD BLESS US ALL!