Alfa Wolf Arrives
Here is short video and pictures of an alfa male wolf arriving.
This is part of "Kaivola"-wolf pack. It is first pack and wolves I got on camera.
First one was that "wolf chasing deers" during winter. This is on summer after that and second time I captured wolves on camera.
You can easily notice that it is alfa wolf arriving how those others react to it and it to others.
And i was told earlier that it is a big one. Had seen pawn prints on snow and they were impressive size, so I know it is big, but still it makes those others looking smaller than I believed. And a normal size wolf is not that small when you see it in real life.
Here is the video of that

And here is couple of pictures of those other members of the pack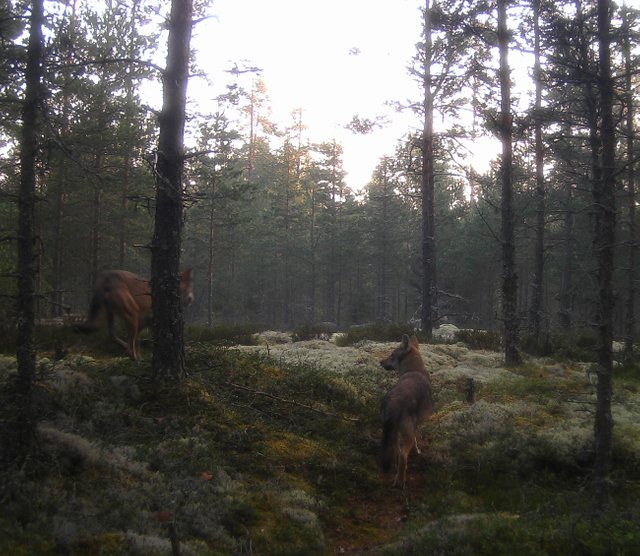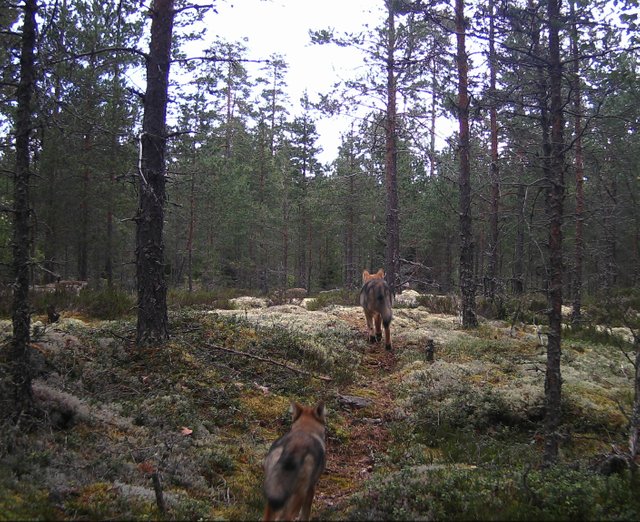 Here is one where the size difference shows.
That smaller on is few meters closer to camera, so it should look bigger if they were same size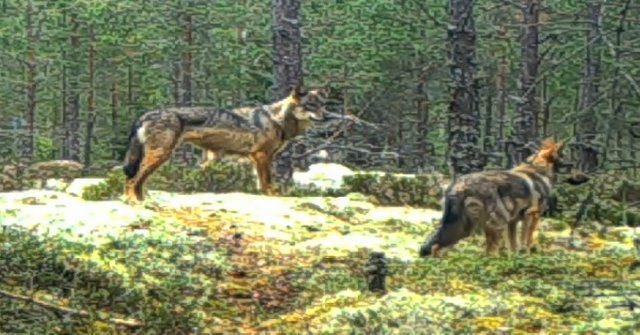 .