STEEM AMAL OFFICIAL REPORT: EMERGENCY RESPONSE ON HOUSING FIRES IN NORTH ACEH AND ECONOMIC DEVELOPEMENT PROGRESS
It has been delayed for a couple of weeks to report the emergency response for the 3 houses which were fires in North Aceh. As you have informed previously, steem.amal responded to 2 fire accidents with a total budget was IDR 9,000,000.
The assessment and emergency aids have been handed over by @radjasalman and the team with fully supported by @anroja and myself.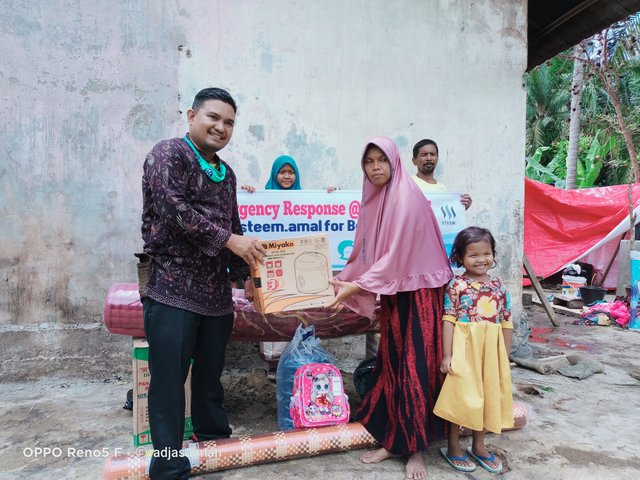 The detailed information of the response is as below:
First Location
The first location is in Darul Aman, Geureudong Pase sub regency, North Aceh, where the location is a remote area that cannot be accessed by the firefighter team. The fire occurred on October 14th, 2021 at 15:30 WIB (Western Indonesian Team). The affected families are as below:
| Name | Age | Position |
| --- | --- | --- |
| Saifuddin | 45 Yo | Head of the family |
| Fatimah | 40 Yo | Wife |
| M.Muzakir | 17 Yo | Son |
| Maulida Rahmi | 15 Yo | Daughter |
| Raizatun Nisa | 11 Yo | Daughter |
| Nisa Ardani | 5 Yo | Daugther |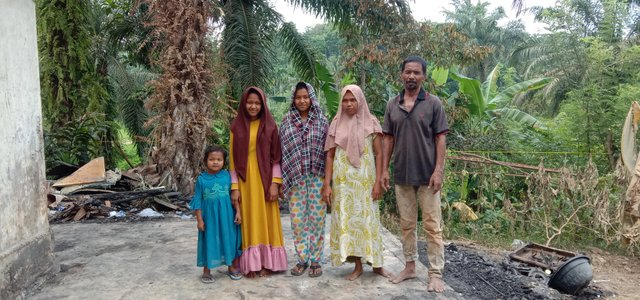 Second Location
The second location is located at Muenasah Dayah Village, Simpang Keramat sub regency, North Aceh. This location is also a remote area that was difficult to be accessed by the firefighter team. One house burn out and including one unit car, nothing left from the house, the family affected is as below:
How owner is Anwar, and he has 5 dependents (his wife and 4 underage children), the information provided by @teukumuhas.
The survey team led by @radjasalman went to the location for a verification survey and found that the fire incident has affected the family. Base on his report steem.amal took the action to respond with Rp 6,000,000 funds.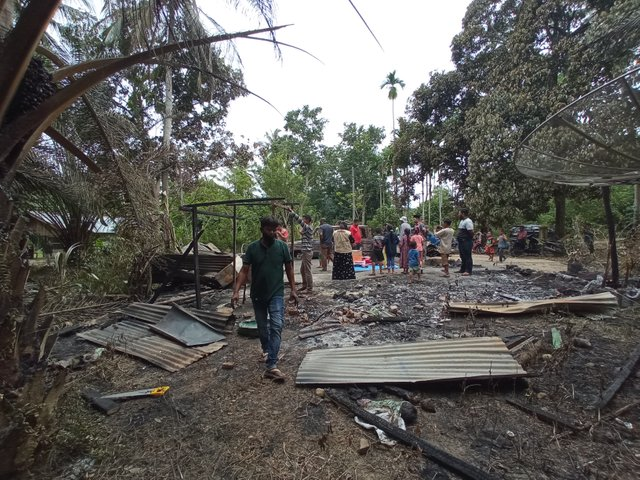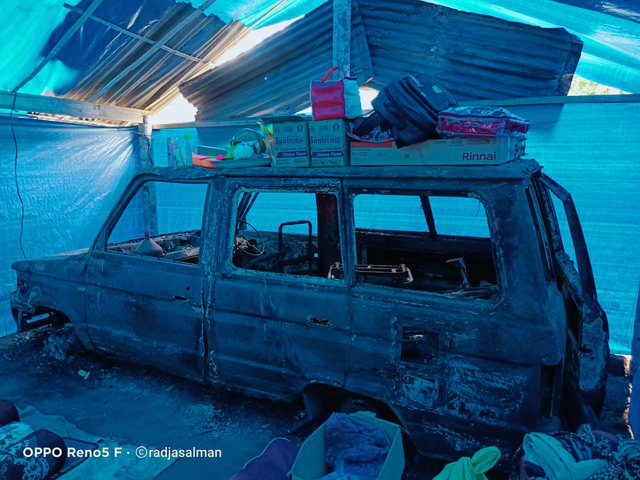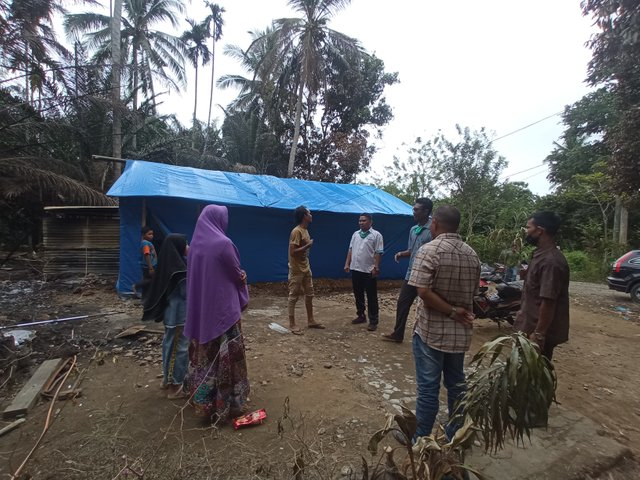 ---
For both families steem.amal has delivered some emergency items to support during the emergency situation based on the specific request. The item steem.amal has supported as you can see below are:
| No | Item respond | Qty | IDR | SBD |
| --- | --- | --- | --- | --- |
| 1 | Sleeping set | 2 sets | 1,330,000 | 13.3 SBD |
| 2 | Kitchen Utilities | 2 sets | 830,000 | 8.3 SBD |
| 3 | Water Pump | 2 units | 1,000,000 | 10 SBD |
| 4 | Cash Assistence | 2 packages | 2,200,000 | 22 SBD |
| 5 | Total | --- | 5,360,000 | 53,6 SBD |
Handover Ceremony
The emergency aid has been delivered by @radjasalman and the team on October 18th, 2021 for both of the families in two different locations (Meunasah Dayah and Darul Aman Villages) as you can see in the picture below: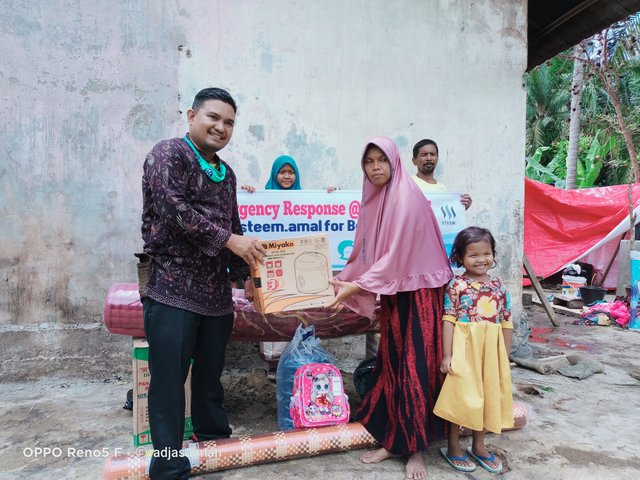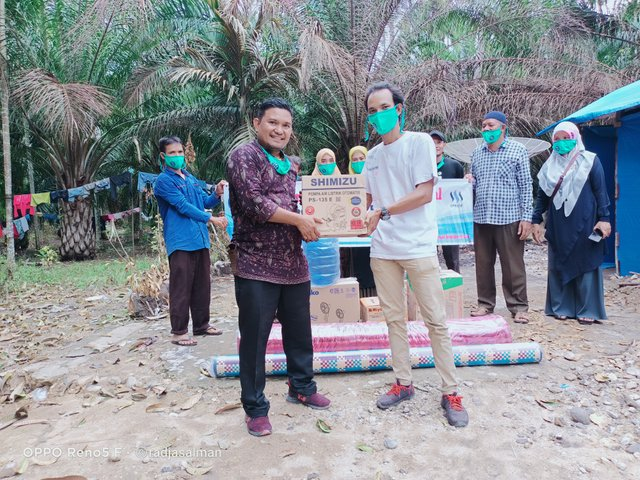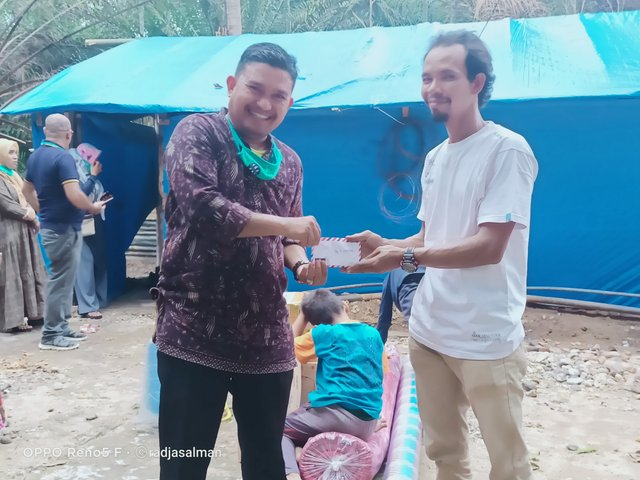 Images property of @radjasalman
Recent Emergency during the reporting period
The recent fires emergency just popped up again. Another report I got from the head of Tambon Baroh village, Dewantara Regency-North Aceh that 5 houses burned out on November 8th, 2021. The survey has been done by @radjasalman yesterday (9th October 2021).
A while ago November 9th, another fire accident just occurred in Tanoh Manyang village, Teunom sub-regency, Aceh Jaya regency. The steem.amal volunteer (@aafadjar) will make a complete assessment report and will proceed with the official survey. Steem.amal will provide assistance where possible and as necessary as possible for both of the locations. Within 2 days 6 houses has reported set on the fires in two different locations
Photos from Tambon Baroh: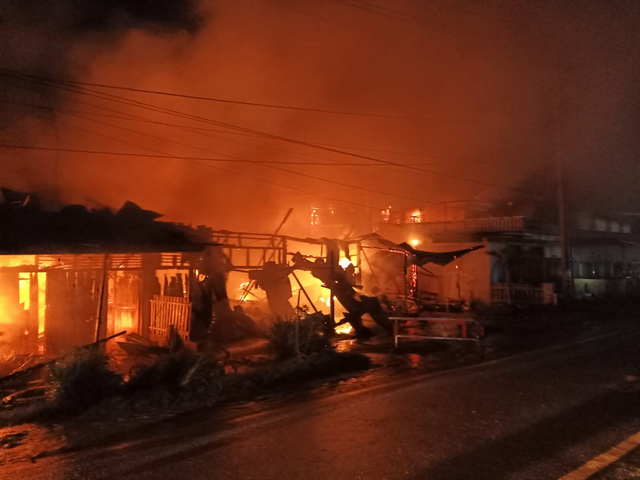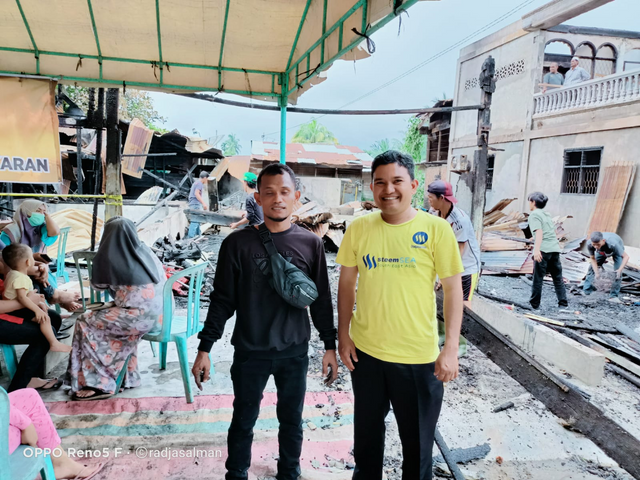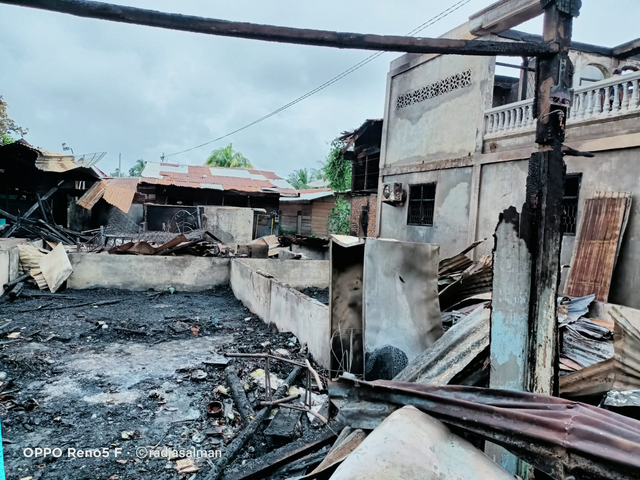 Photos from Tanoh Manyang Village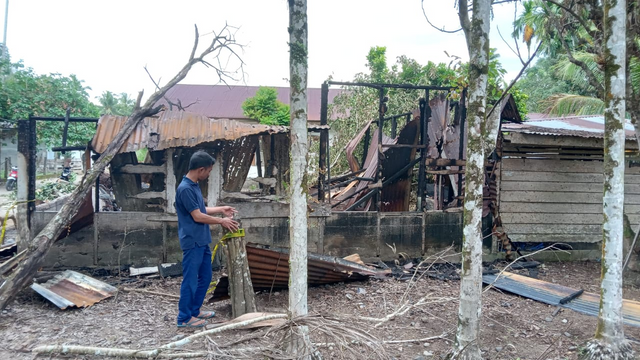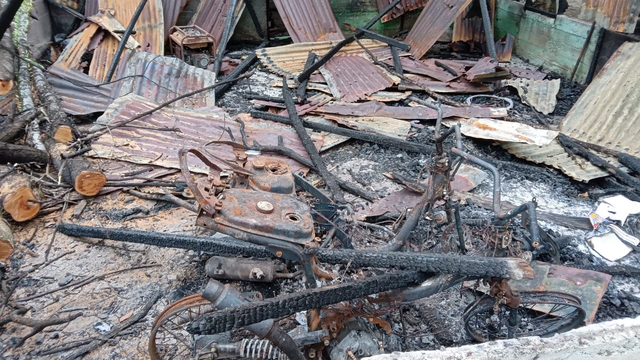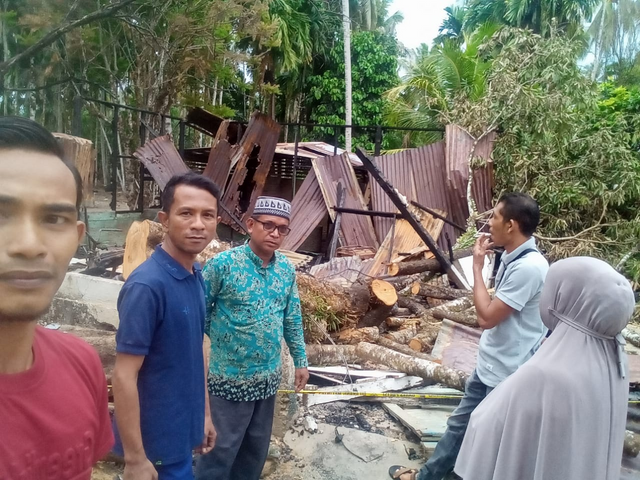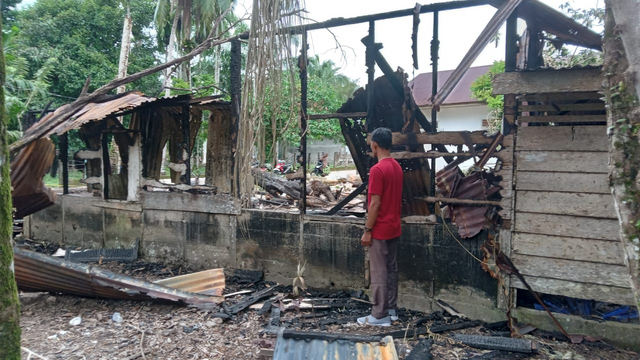 ---
I apologize for deleting this report since I am away and busy with things in my real life. Hereby, I would like to thank all of you who have supported the steem.amal operation and implementation of the programs.
Thank you to the steemit team who support us as always and million thanks to all steemit users
cc:
and All steem.amal volunteers
Best regards
El-nailul