STEEM AMAL OFFICIAL REPORT: Emergency Response in Mata Ie, Aceh Besar
First of all, I need to apologize for the delay in this report since it has been a busy week for me. This is the official report of the fire emergency response in Aceh Besar, Aceh.
Recently, I receive the report from my nature adventure team that informed me about the fire incident in Mata Ie, Darul Imarah Aceh Besar. As you have seen in the last emergency response, steem.amal has implemented the emergency response through a third party where there is no steemian who can access the location. It is part of the steem.amal strategy to ensure the spreading news into an out circle of the steemians while implemented the program in the field.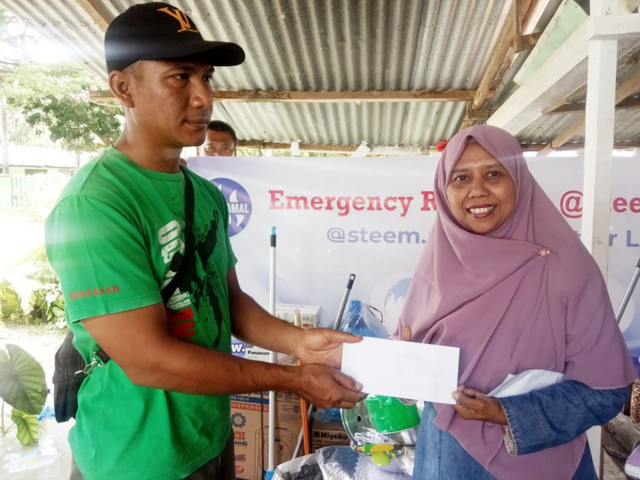 Our third party implementation partner handed over the cash assistance to the affected families
The information received about the fire incident was on 14.00
Date/time: 9th October 2021/14:00
Info received:14.45 WIB
Location: Mata ie
Sub-district: Darul Imarah
District: Aceh Besar
Affected families:
First Family:
Name: Bambang
Age: 49 YO
Affected person: 5 Persons
Building construction: Permanent House
Condition: Major Damage
Second Family
Name: Dedi Kris
Age: 36 YO
Affected Person: 5 Persons
Building construction: Permanent House
Condition: Major Damage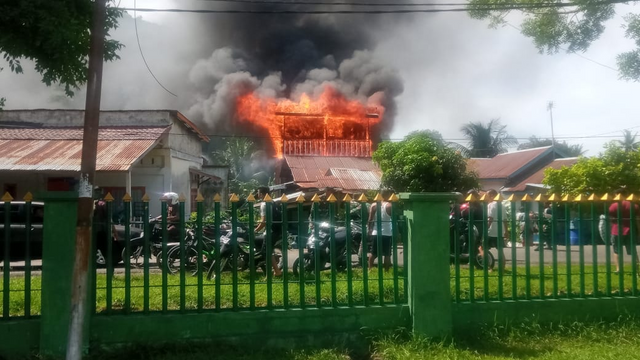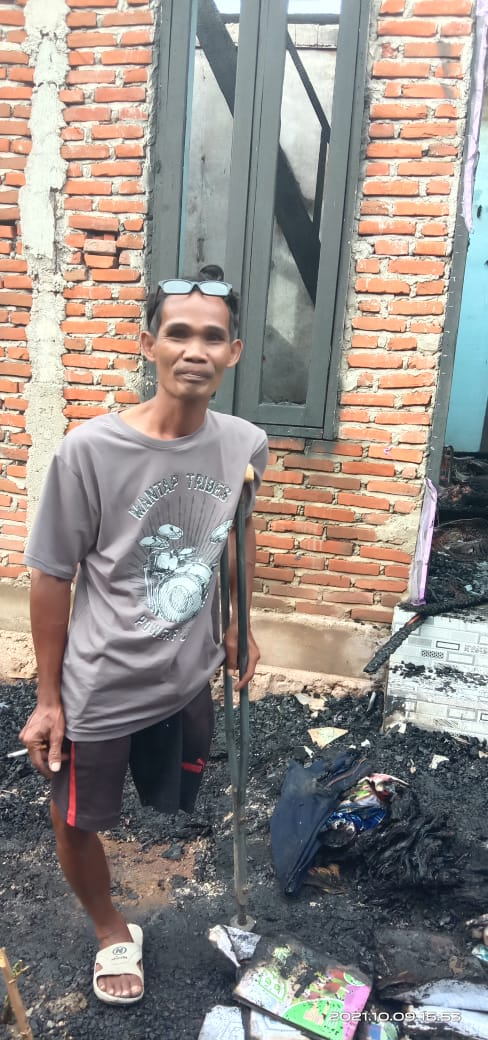 Bambang who is disable standing on the debris of his burning house, when the assessment team visited his location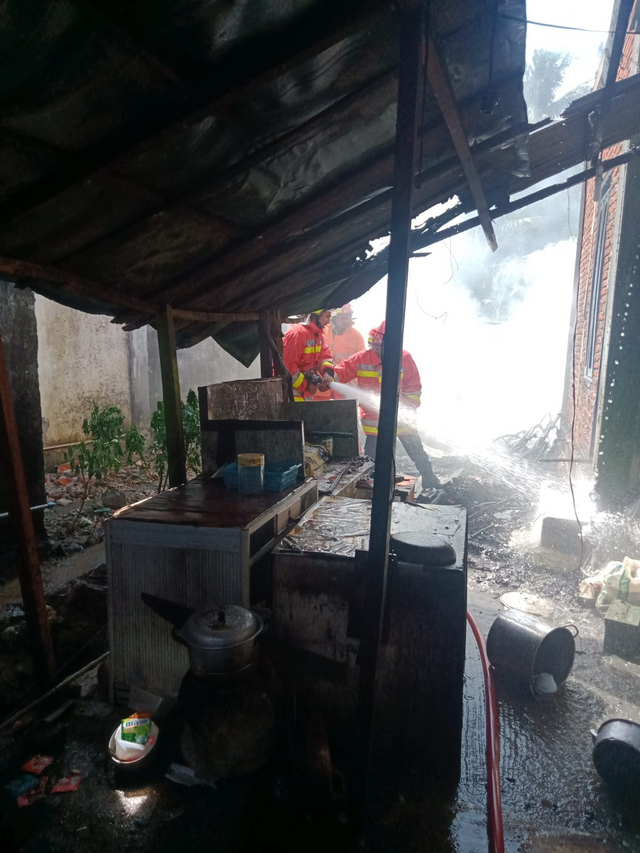 ---
Base on the assessment conducted by our third-party, steem.amal team decided to respond and provide assistance for the fire accident. I personally contacted the third party to get some information and consider building a response plan.
The final decision took by @anroja and myself was to respond with a maximum of IDR 6,000,000 and IDR 500,000 for printing the banner and operational of the third party. Using a third party response team has a big advantage for steem.amal in program implementation worldwide since the steem.amal could reach more potential steemit user in the positive ways
The fire emergency response list of the items are as below:
| No | Item | IDR | SBD |
| --- | --- | --- | --- |
| 1 | Household utilities | 2,038,000 | 20.38 SBD |
| 2 | Clothes | 1,200,000 | 12 SBD |
| 3 | Food item | 890,000 | 8.9 SBD |
| 4 | Cash Assistence | 2,000,000 | 20 SBD |
| 5 | Total | 6,128,000 | 61,28 SBD |
The extra IDR 128,000 was taken from the part of IDR 500,000 operational expenses.
The handed over ceremony was conducted on Tuesday, 12th October 2021 in Mata Ie by third party implementing partner as you can see in the galleries below: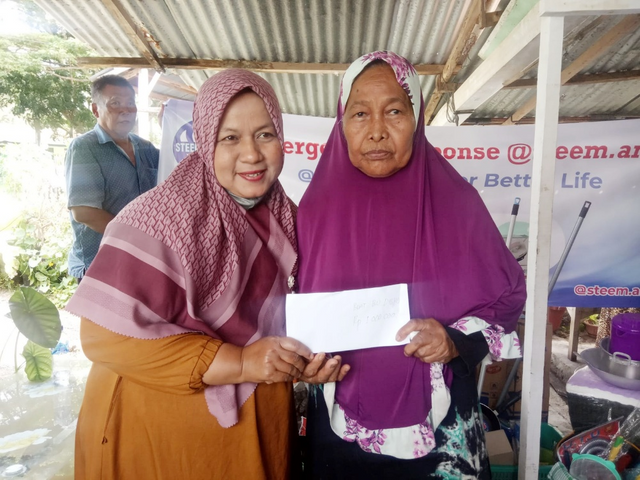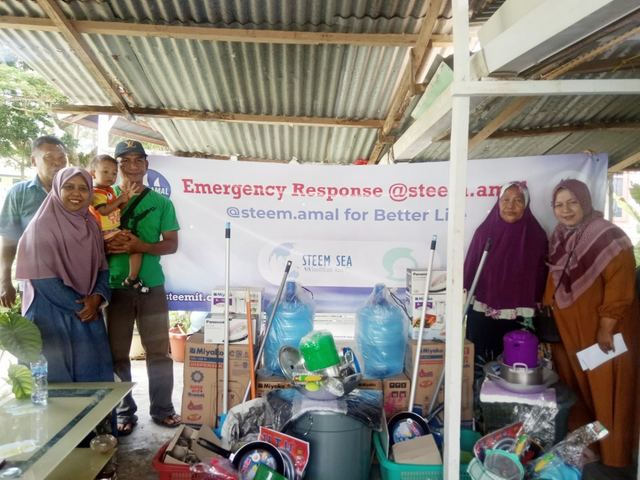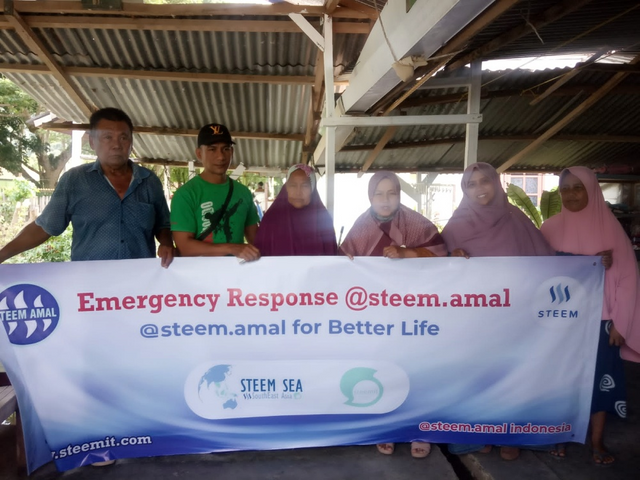 ---
During the week, there are 3 fire emergency has been reported to the steem.amal team by the volunteers, one of them reported in the comment of the coordinator's post as the link below: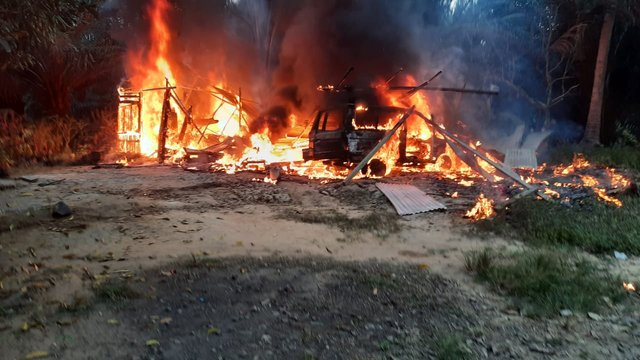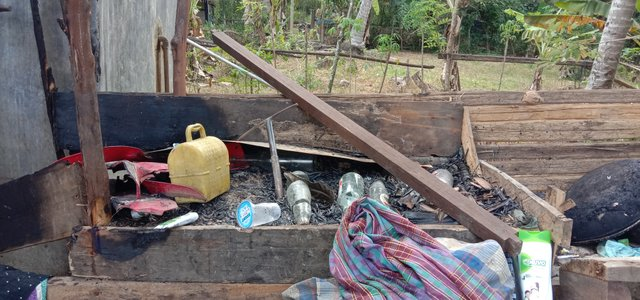 Steem.amal will respond to all of these 3 emergencies and recently we are preparing the assessment as necessary
Thank you for reading this report
cc:
@anroja
@radjasalman
@pennsif
Best Regard
El-Nailul